Baked Churro Donuts with Thick Chocolate Sauce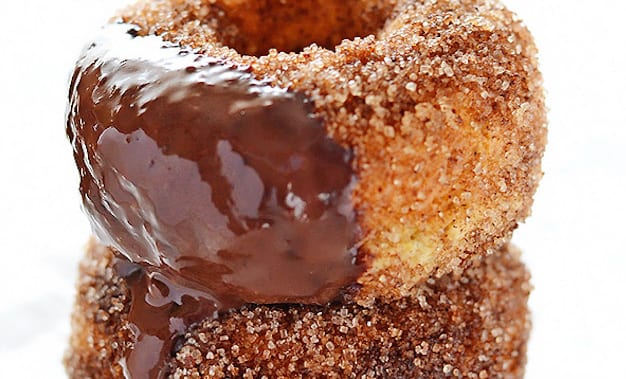 Without being weighed down with a heavy, oily pastry, try these baked donuts inspired by fried churros and sprinkled with cinnamon-sugar.
By Zrinka Baker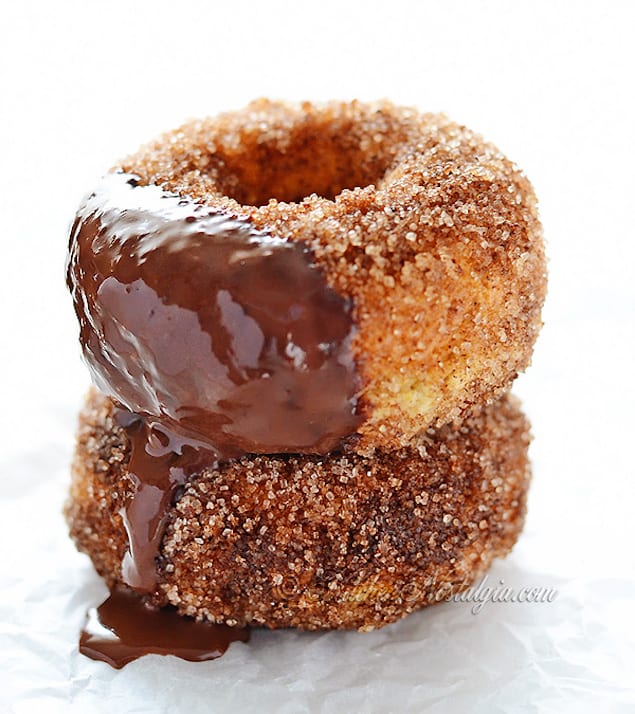 Everybody loves churros, mostly because of their crispy exterior covered with cinnamon and sugar. But, churros are fried and can end up tasting quite heavy and oily.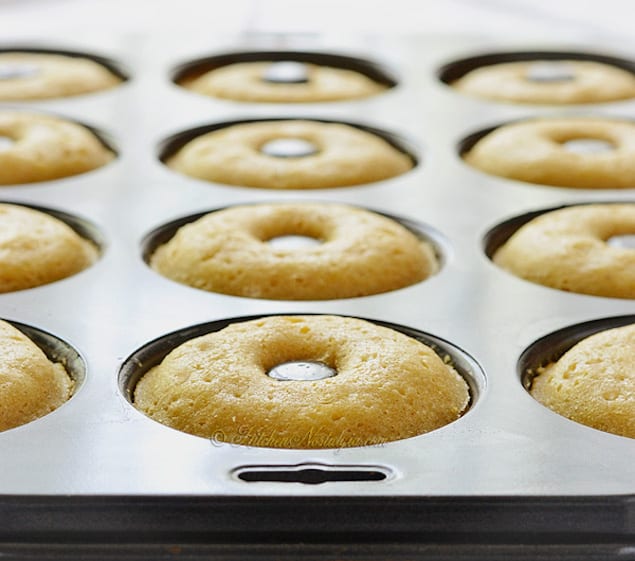 To make slightly lighter version, I made baked the doughnuts, brushed them with melted butter and sprinkled with sugar-cinnamon mixture. I didn't use any yeast to make doughnuts, which shortens the time needed to prepare them, and there is no need to knead them.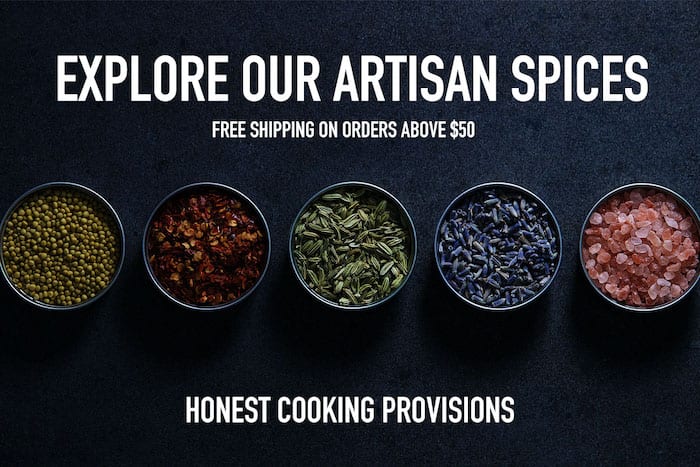 Served with thick chocolate sauce, baked Churro Doughnuts are a great way to enjoy the taste of churros while eating significantly less fat.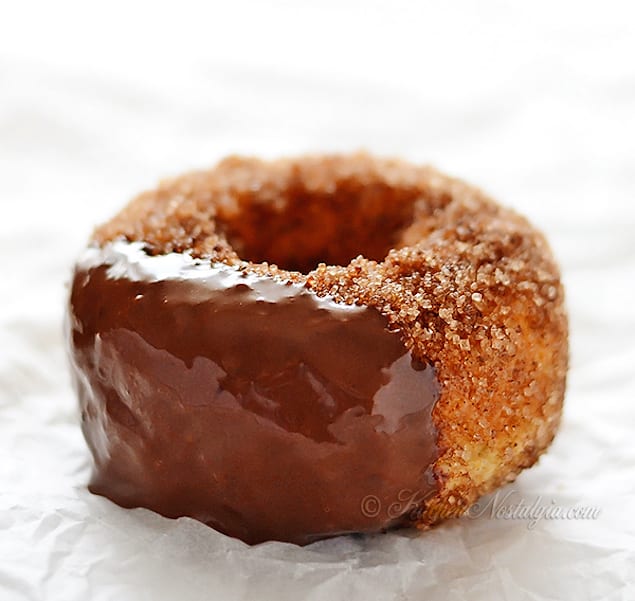 Baked Churro Donuts with Thick Chocolate Sauce
Without being weighed down with a heavy, oily pastry, try these baked donuts inspired by fried churros and sprinkled with cinnamon-sugar.
Recipe Type:
Baking, Dessert, Donuts
Ingredients
CHURROS:
½ cup (125 g) butter, melted
⅓ cup (85 g) sugar
1 tsp vanilla extract
3 eggs
a pinch of salt
1 tsp rum (optional)
½ tsp cinnamon
a pinch of nutmeg
2 cups (250 g) all-purpose flour
1 tsp baking powder
1? cup milk
CHURRO TOPPING:
¼ cup (57 g) butter, melted
½ cup sugar
1 Tbsp cinnamon
CHOCOLATE SAUCE:
3 tsp cornflour
1¼ cup milk
50 g chocolate
sugar, to taste
Instructions
Beat butter to a foam. Gradually add sugar and vanilla extract and beat to make a smooth mixture. Then add the eggs one at a time with a pinch of salt and rum.
Mix baking powder with the sieved flour, cinnamon and nutmeg. Add flour mixture alternately with the milk to the creamed mixture. Use sufficient milk to produce a semi-liquid dough which runs off the spoon (like waffle or pancake dough).
Spoon the batter into non-stick doughnut baking tin. Place in the preheated 350 F (175 C) oven and bake for 15 minutes, or until a toothpick inserted into donut comes out clean. Take out of the oven and allow to cool in the pan for 5 minutes before taking out onto a wire rack to cool completely.
TOPPING:
In a small bowl, melt ¼ cup butter. In another small bowl, mix sugar and cinnamon. Brush each doughnut with butter and sprinkle with (or roll in) sugar-cinnamon mixture.
CHOCOLATE SAUCE:
Combine cornflour with some milk. In a saucepan, heat milk and chocolate until chocolate is melted. Add cornflour mixture gradually, cooking over a low heat. Stir constantly until the mixture thickens. Sweeten to taste.
Zrinka Baker
Kitchen Nostalgia is a website about delicious old fashioned recipes from our grandmothers' kitchens that everyone can make easily at home. www.kitchennostalgia.com strives to make it easy for you to find inspiration for a great tasting meal.