A deliciously flaky and layered Indian Sweet that shimmers in a sugary coat.
By Priya Sreeram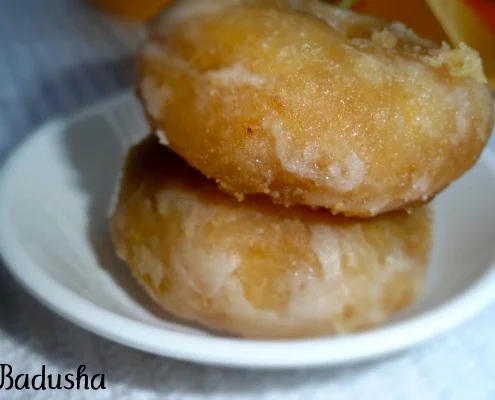 Diwali, the festival of lights was a host of happy celebrations. Binging on sweets and savouries, decking up house hold with earthen lamps and guilty merriment by lighting up crackers were a few  highlights. The entire city was alive with the festive buzz not to mention the ear shattering sounds of crackers. My in-laws who are holidaying with us added to the fervour and the week saw me adding a few pounds. Mother-in-law made these sugary delights that was a treat to the senses. The layered texture of these beauties and the sugary coat made us come back for more.
See Also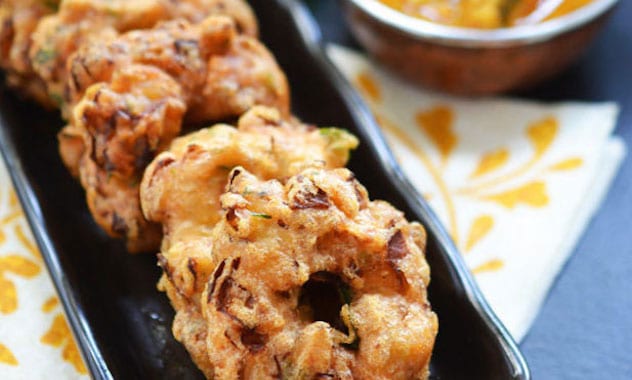 This traditional Indian sweet is very easy to make and is a usual feature in festivals at South Indian Homes.
A deliciously flaky and layered Indian Sweet that shimmers in a sugary coat
Recipe Type:
Dessert,Sweets
Ingredients
All Purpose Flour - 4 cups - sieved
Dalda/Vanaspati/Shortening/Butter/Ghee -1 cup
Curd/Yogurt - 1 cup
Baking Soda (sodium bicarbonate) - 1 heaped spoon
Water - as required
Oil - For deep frying
For Sugar Syrup
Sugar - 2 cups
water- 1 cup
Cardamom Powder - a generous pinch
Rose Essence- a few drops- optional
For Garnish (optional)
Saffron Strands
Nuts like pistachios
Instructions
In a bowl mix the shortening & baking soda well with the tips of your fingers.Let it blend well till the mix is fuzzy.
Add yogurt/curd little by little and continue mixing it with finger tips for a few minutes.
Add the sieved flour to it and combine well. Tip in water as required (very little) and knead the mix to a fine, soft and fluffy dough.
Transfer the dough to an airtight container and let it rest for at least 3 hrs.
After the resting time divide the dough in to lemon sized balls and flatten it gently with the finger.Make a small depression in the middle and set aside.
Heat Oil for deep frying and gently drop the prepared rounds in to it. Let it fry till golden brown on both sides under low-medium flame.Set aside
In a separate pan,prepare the sugar syrup by boiling water & sugar along with cardamom powder and rose essence (if required) to string consistency and set aside.
Drop them to the sugar syrup and let it bathe in it for 5 minutes.
Remove it from the sugar syrup and wait till the sugary coat dries up.
Garnish with nuts or saffron strands (optional)
Enjoy
Notes
The shape of this sugary yums is mostly a simple round/circle, though you can make decorative rims to the lemon sized dough by pinching the sides and folding it inwards. Mixing Ghee (clarified Butter ) or Butter to the flour instad of vanaspati/shortening gives a more power-packed taste. Use any cup to measure the ingredients.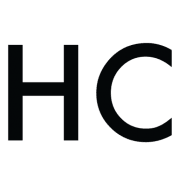 Priya Sreeram
Priya is an enthusiastic foodie who loves to experiment with different types of cuisine. She chronicles her heart and hearth adventures on the blog Bon Appetit, which has recipes ranging from simple to exotic.