SPONSORED POST: From Dijon Originale mustard to Cornichons, Maille has a rich heritage starting in 1747 that honors tradition. Check out these easy recipes that pack great flavor, thanks to Maille.
Creamy, thanks to the avocado, and full of flavor from the Maille Old Style mustard, this avocado-mustard dip is great with fresh vegetables, crackers, pretzels or dolloped on a cheese board.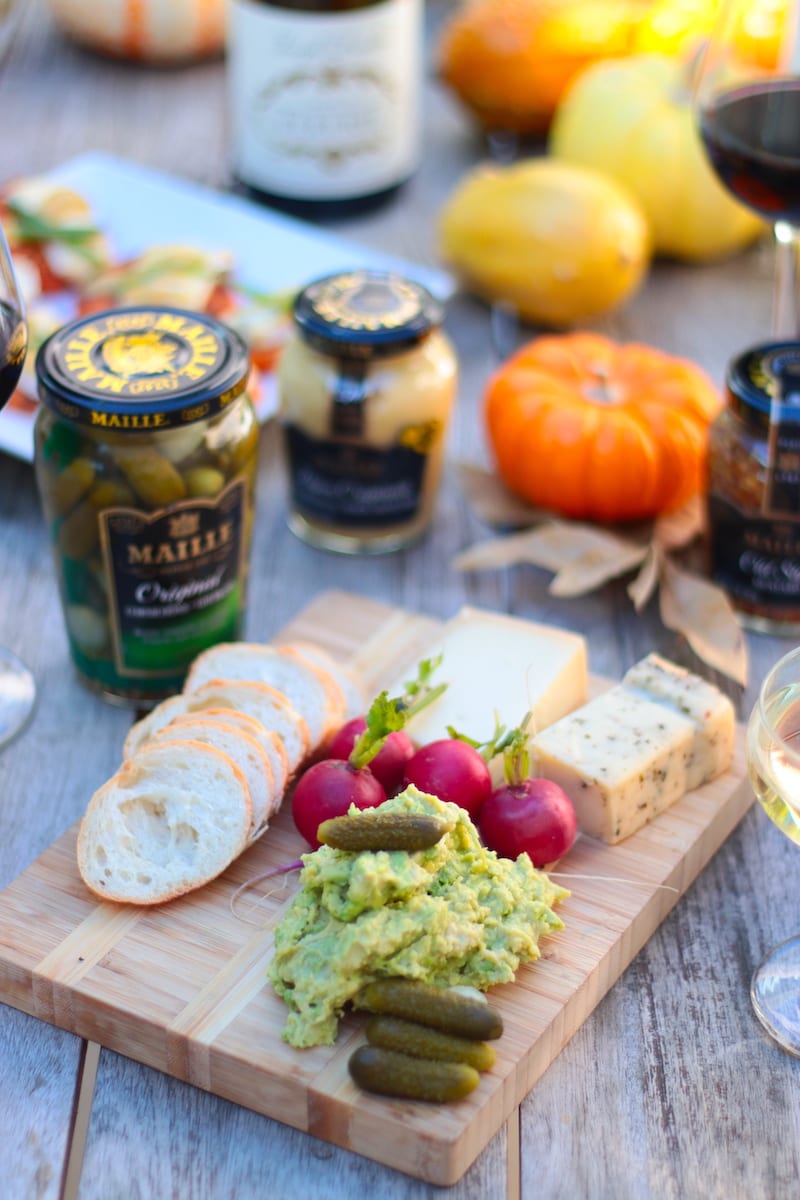 Avocado-Mustard Dip
Ingredients
2 tablespoons Maille Old Style mustard
2 ripe avocados
A pinch of cayenne
Salt and pepper, to taste
A squeeze of lemon juice
1 tablespoon olive oil
1 tablespoon tahini
Serve with: Maille Cornichons, crackers or a sliced baguette, hard cheeses, and fresh vegetables, like colorful radishes.
Instructions
Combine all ingredients together in a food processor until smooth.
Taste and adjust consistency and salt to taste.
Serve on cheese, fresh vegetables, Maille Cornichons and crackers/baguette.