This salad is a great light dinner, snack or side dish.
By Tamara Novakoviç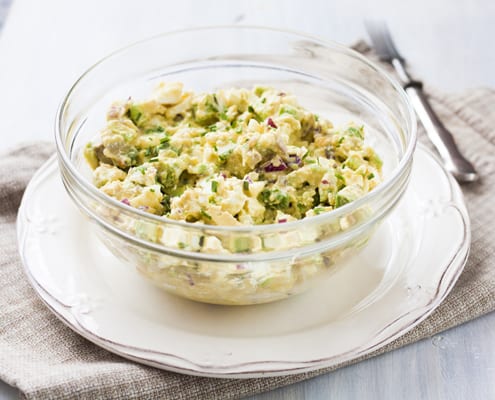 Light and healthy salad!
Ingredients
1 avocado
3 eggs, hard boiled
7 oz (200 g) cottage cheese
3 tbsp olive oil
juice of ½ lemon (or lime)
salt
pepper
¼ tsp powdered chili
1 garlic clove
½ onion
fresh parsley
Instructions
Peel avocado, remove pit and chop it into cubes. Chop hard boiled eggs, combine with avocado and cheese. Add finely chopped garlic, onion and parsley. Season with chili, salt, pepper. Add olive oil and lemon juice. Combine and let stay in fridge for about 15 minutes before serving.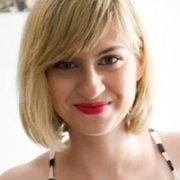 Tamara Novakoviç
Tamara Novakovic is a passionate self-taught cook, food blogger, freelance food writer and photographer behind bite-my-cake.blogspot.com. Her life journey has led her through Faculty of Humanities in Zagreb, Croatia to discovering passion for making cakes. She is currently a weekly food columnist for Croatian newspaper V magazine and food magazine Repete.