PARTNER POST — The holiday season is here and it is time to add some Italian flair to your menu with authentic ingredients from Colavita and Perugina's rich Italian chocolate.
An easy artichoke and garlic butter pasta followed by one bowl brownies are recipes you need during the busy holiday season.
By Gina Kleinworth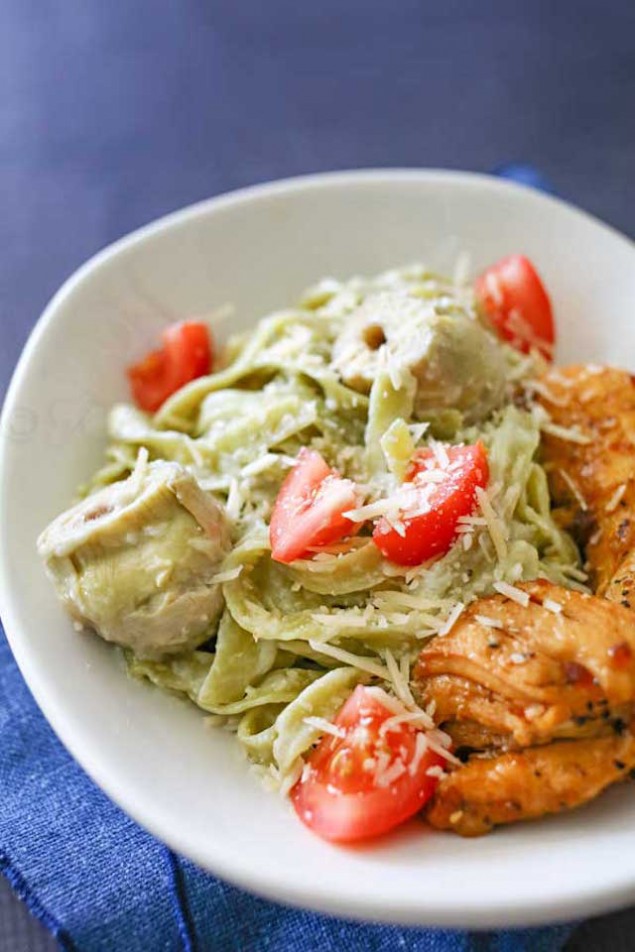 The holidays are here and that means our days will be full of the traditional foods we enjoy. But sometimes you need to make something completely different that is still comforting. Pasta is almost always our "go-to" for cooking a lot for a crowd. Knowing that we will be spending so much time cooking for the holiday, I created these quick and easy recipes for those meals in between that are still elegant enough for guests.
First this delicious pasta made with Colavita products. Beautiful spinach noodles are smothered in creamy garlic butter sauce and tossed with preserved artichoke hearts. Yum! The best part is that it takes just a few minutes to make. Since we are year-round grillers, the hubs is usually in the backyard grilling up chicken to have on the side while I'm in the kitchen making this masterpiece and visiting with family.
Italian Holiday Table: Artichoke and Garlic Butter Pasta
Cuisine:
Italian Inspired
Ingredients
1 lb spinach tagliatelle nest noodles
2 tbsp olive oil
8 tbsp butter
1 tbsp garlic paste
4 tbsp all-purpose flour
1-1/3 cup milk
1- 9 oz jar artichoke hearts
salt & pepper to taste
Diced tomatoes for garnish
Instructions
Cook pasta to directions - add olive oil to water when cooking your noodles
While the pasta is cooking - make your sauce
In a small saucepan, melt your butter add your garlic paste
Cook 1-2 minutes, add flour &whisk constantly for approx 1 minute
Slowly whisk in milk, salt & pepper & simmer until thickened - continuing to stir
Once the sauce is thickened & pasta is done cooking- drain pasta & add sauce
Fold in your artichoke hearts
Garnish with diced tomatoes, Parmesan cheese and serve with a grilled chicken breast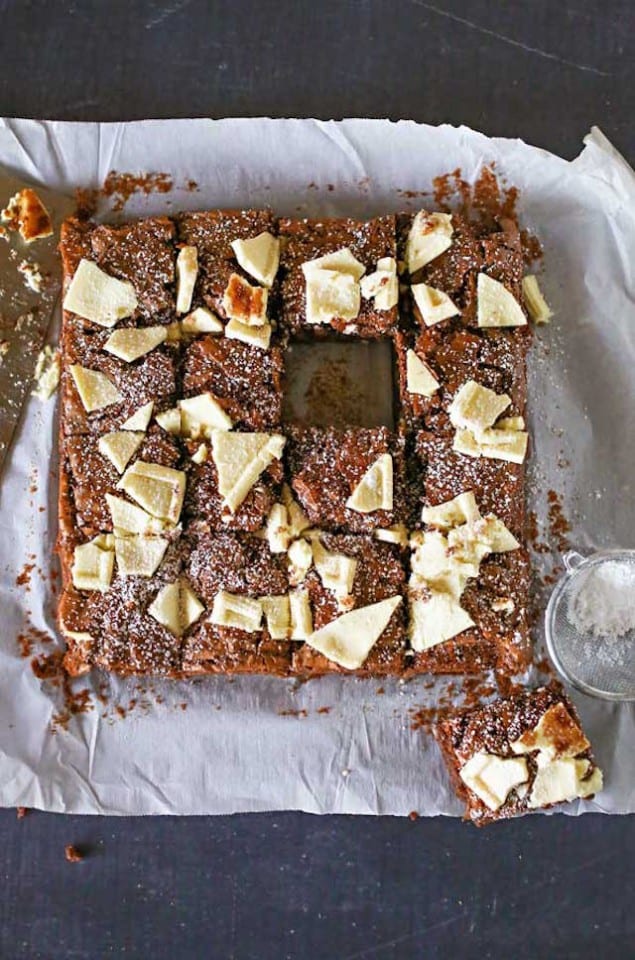 Because it is the holiday season, it is good to always have something sweet around to finish a special meal or for unexpected guests. These one-bowl brownies topped with Perugina white chocolate are perfect. They can easily be made while you are cleaning up the dinner dishes.
Italian Holiday Table: Easy Double Chocolate Brownies
Recipe Type:
Baking, Dessert, Brownies
Ingredients
4 oz - 51% Cacao Perugina baking chocolate
¾ cup butter or margarine
2 cups granulated sugar
3 eggs
1 tsp pure vanilla extract
1 cup all-purpose flour
8 oz Perugina white chocolate - broken into pieces
confectioners sugar for dusting
Instructions
Preheat oven to 350 degrees
Line 9x13 pan with parchment paper
In a medium microwave safe bowl combine chocolate & butter & heat on high approx 2 minutes or until butter is melted
Add sugar & stir
Add in eggs & vanilla & mix well
Pour into prepared pan
Bake 30-35 minutes or until toothpick test is clean
In the last 10 minutes of baking - remove brownies & add your pieces of white chocolate & return to oven to melt slightly
Allow to cool before cutting
Dust with confectioners sugar before serving