Apple Cranberry Crumble Bars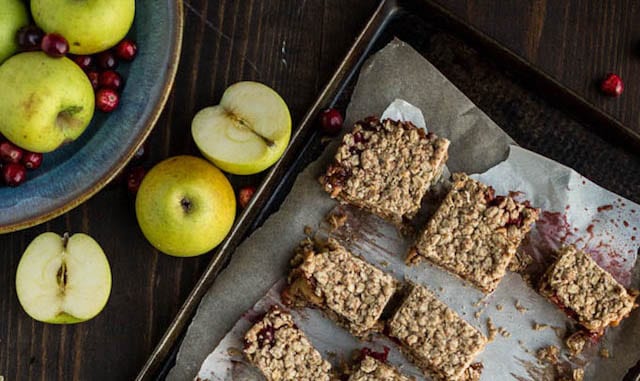 Somewhere between a crumble, crisp, and pie are these gluten free apple cranberry bars that are so easy to make.
By Tessa Fisher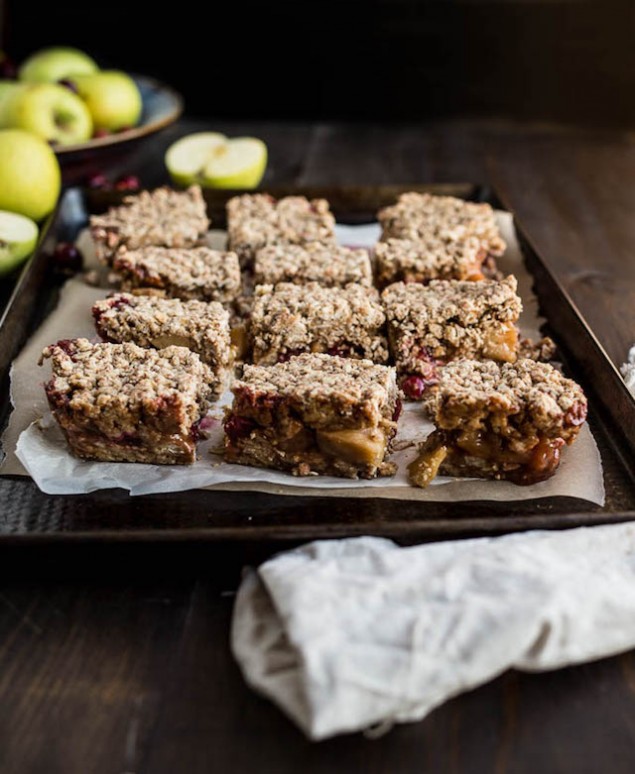 These cranberry apple crumble bars are on my list to make and take this holiday seaon. Somewhere between a crumble, a crisp, and pie, these bars come together easily. The hardest part of the recipe is waiting for the bars to chill, making them a perfect recipe to make the night before a holiday gathering. Ooey gooey and full of cinnamon spice, the bars are vegan, refined sugar-free, and pair oh-so-well with vanilla ice cream or coconut whipped cream.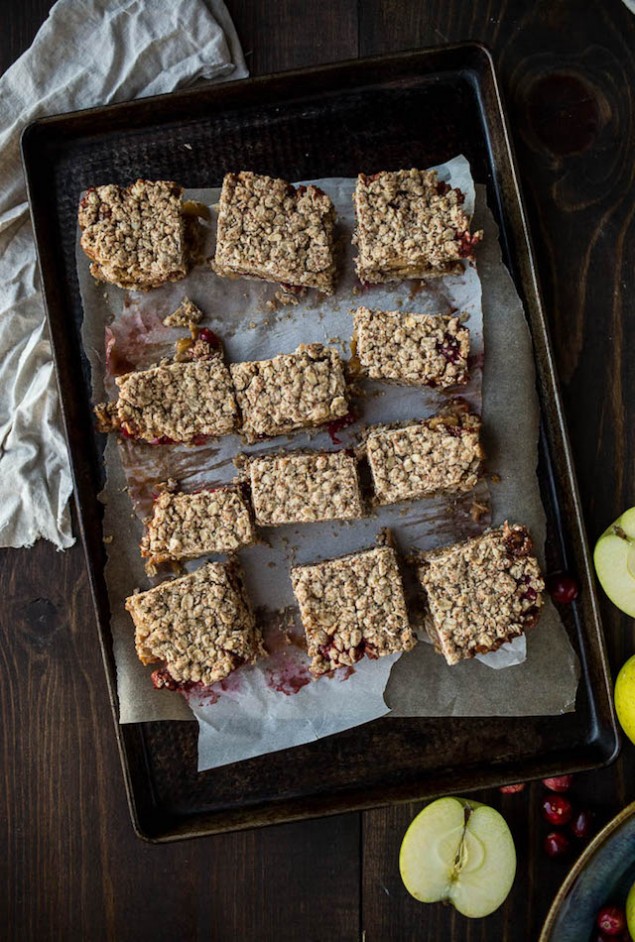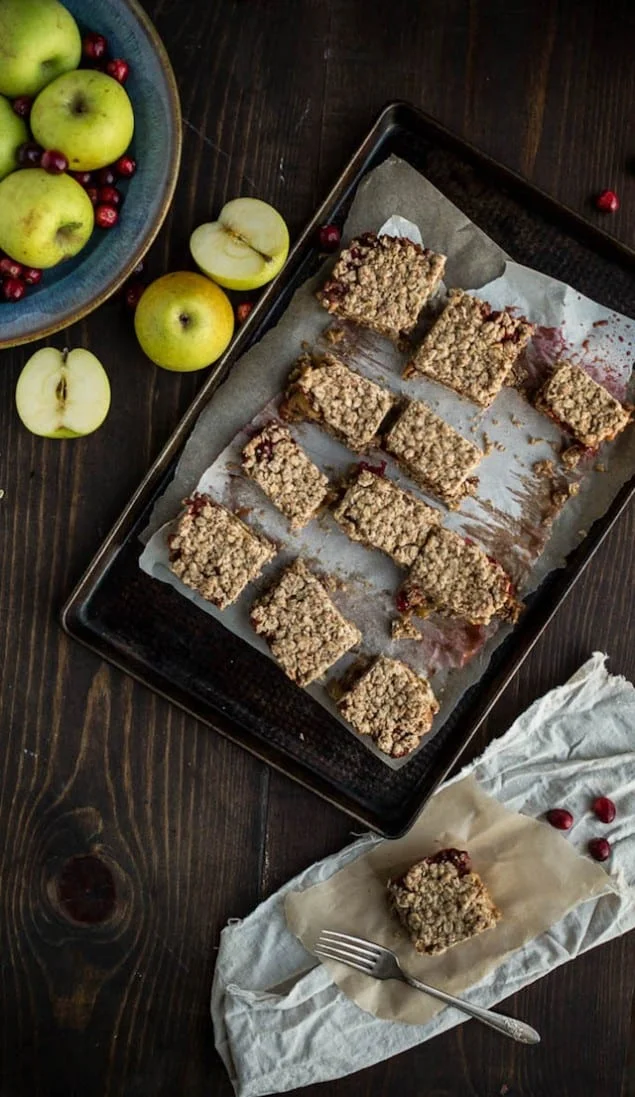 Apple Cranberry Crumble Bars
Somewhere between a crumble, crisp, and pie are these gluten free apple cranberry bars that are so easy to make.
Recipe Type:
Baking, Dessert
Cuisine:
Gluten free, Vegan
Ingredients
For the filling:
2 apples, peeled and chopped (I used Granny Smith but any will do)
1 cup fresh cranberries
⅓ cup coconut sugar
1½ tablespoons tapioca starch
¾ teaspoon ground cinnamon
¼ teaspoon ground nutmeg
¼ teaspoon salt
1 cup water
For the batter:
1 cup sorghum flour
¾ cup gluten-free oat flour
½ cup tapioca starch
¼ teaspoon ground cinnamon
2¼ cups gluten-free oats
½ cup coconut sugar
1 cup coconut oil, melted and cooled
2 tablespoons maple syrup
½ teaspoon pure vanilla extract
Instructions
Grease a 8-inch or 9-inch square baking pan with coconut oil or spray. Line the bottom and sides with parchment paper. You want parchment to overhang on at least two sides. This will help you remove later. Preheat the oven to 350 degrees Fahrenheit.
For filling: In a large saucepan, place the apples, cranberries, coconut sugar, 1½ tablespoons tapioca starch, cinnamon, nutmeg, and salt. Pour water over ingredients, stir, and bring to a boil. Once at a boil, reduce heat and simmer for 3 to 5 minutes until mixture thickens. Remove from heat and set aside to cool completely.
For batter:
In a large bowl, whisk together sorghum flour, oat flour, tapioca starch, cinnamon, oats, and coconut sugar. Add coconut oil, maple syrup, and vanilla extract. Stir until mixture is evenly coated.
To assemble:
Take half of the batter and press firmly into baking pan. Pour the cranberry apple filling over bottom layer and spread evenly. Add the remaining batter evenly over top and pat down lightly with your hands.
Bake for 25 to 30 minutes or until the top starts to turn golden brown. Remove from oven and cool on a wire rack until completely cool. Chill in the refrigerator for at least 2 hours or overnight. To slice, use overhanging parchment to remove from the pan and transfer to a cutting board. Slice into squares with a sharp knife. Reheat bars before serving if desired. Pairs well with vanilla ice cream or coconut whipped cream.
Tessa Fisher
Tessa F., baking enthusiast and school counselor, adopted a gluten-free diet to eliminate severe migraines. Tessa's success has inspired her to share her love of gluten-free baking using natural, seasonal, whole ingredients. Find more of her recipes on the blog Salted Plains.