Israel has a fluid culinary scene that is quickly stealing the headlines. Check out our of favorite edible stops as tourists in Tel Aviv and beyond.
By Annelise McAuliffe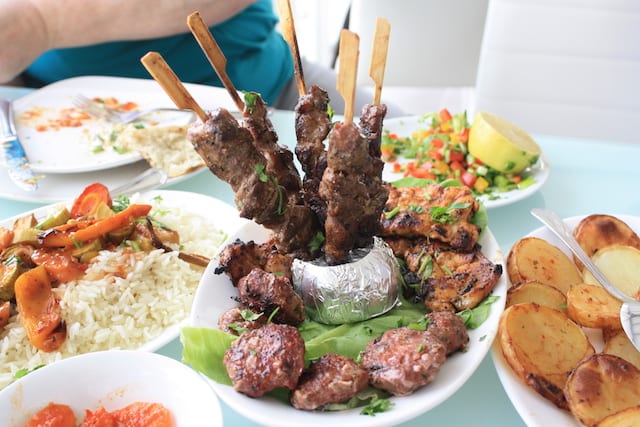 A country of immigrants and filled with multiple nationalities and backgrounds, Israel doesn't have one traditional style of food. A beautiful mixture of Turkish, Egyptian, Ethiopian, and a hundred more cultures have come together to create a colorful food scene that is hard to find anywhere else. While there are many great restaurants in the growing city, and more opening every month, here are some of our favorites.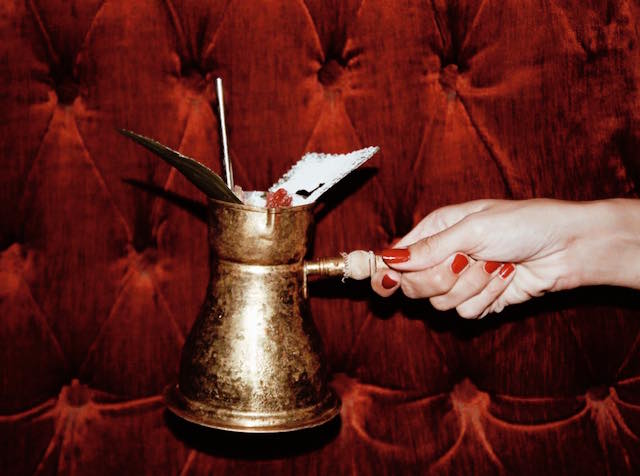 Photo courtesy of Bellboy Bar
A Fun Speakeasy: Bellboy Bar
Located in Hotel B Berdichevsky, the dimly lit Bellboy is known for their intricate, but still whimsical cocktails. Entertaining presentations of drinks, energetic waiters who are eager to find you the perfect sip, and lively music make for a great atmosphere when discovering the city and nightlife of Tel Aviv. Their cocktail list is long, so don't be afraid to ask for a recommendation. We were not able to try, but Bellboy also offers an intriguing cocktail and food paired menu.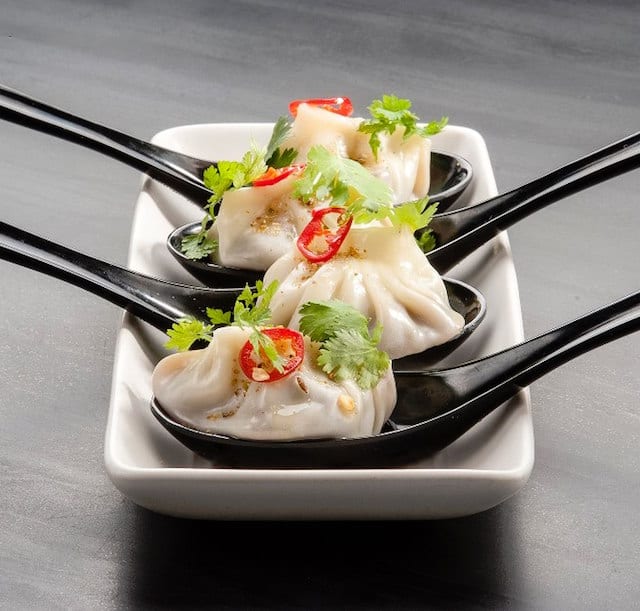 Photo courtesy of Taizu
Fusion Cuisine: Taizu
As the land doesn't have its "own" cuisine, it is no surprise that there are many restaurants in Tel Aviv that have created beautiful fusion menus. Served family-style, like most restaurants, Taizu is a stunning space creating inventive Asian fusion. Basing the menu off of the five fundamentals of Chinese culture, (water, fire, wood, earth, and metal) diners will dig into dishes of crispy rice, mushroom dumplings, whole fried fish with Thai and Indian sauces, and even butter chicken. Creating a mashup of flavors and cuisines that flow together easily like a song, Taizu is an adventure for your tastebuds, the desserts too. Our favorite dish of the night came from the water course, a wild fish ceviche with feta cream, cucumbers, and macadamia nuts. A perfect balance of acidic and buttery flavors.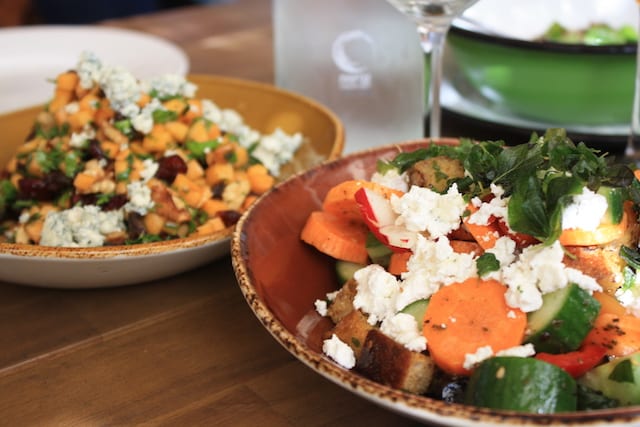 Israeli Comfort Food: The Blue Rooster
Delivered in a dining room that feels like home, The Blue Rooster run by Chef Shaul Ben Aderet serves colorful plates using local flavors and ingredients. Diners will find lamb kibbeh, a fresh pumpkin salad, eggplant, rooster shawarma, and ceviche with avocado cream. Order a round of food and instantly be blown away by the stunning array of colors and how Chef Shaul manages to take such simple, common ingredients, but expertly pairs them to create complex flavors. Don't leave without ordering their kataifi for dessert.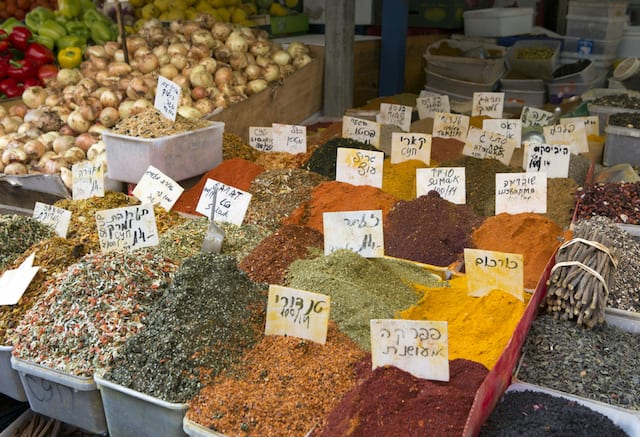 Shutterstock: posztos
The Market: Shuk Ha'Carmel
Known as the Carmel market, this is one part of Tel Aviv that should never be passed over. While even the locals admit is it not in the nicest looking part of the city, it is still an area that they are very proud of. With vendors selling everything from spices, to baklava, halvah, and t-shirts, you are in for a true Israeli experience by visiting Carmel. Stop in at the humus shop that looks like a place of worship, just off the main stretch. In this same area you will find a craft beer bar called Beer Bazaar, a perfect place to try local brews. Around the corner there is Cafe Cohen, a small coffee shop decked out in no more than plastic lawn chairs, but if you visit on a Friday afternoon you will be serenaded by an opera concert. Stop in and explore neighboring curry shops, Egyptian eateries, and even a Turkish deli. Each purveyor is excited to tell visitors about their food and even their culture.
Upscale Dining: Lumina
Located inside the Carlton Hotel and right on the beach, Lumina dishes out modern Israeli bistro food in a beautiful setting. Be entranced by the open kitchen and its beautiful reinterpretation of traditional Jewish cuisine. A special dish of baked eggplant in olive oil with anchovies and a tomato foam stole our hearts with its simple ingredients and big flavor.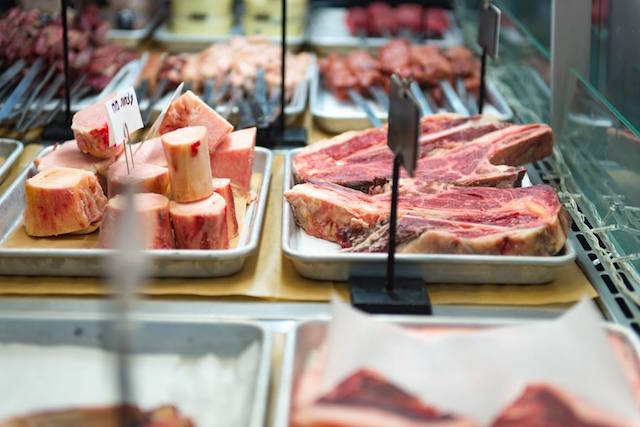 Photo courtesy of Meatmarket
Meatlover's Dream: M25 Meatmarket
Owned by a graduate of The Culinary Institute of American that returned to his home country, Meatmarket is a rustic place near the entrance to Carmel. A meat market and restaurant, be prepared for some of the best Shawarma, beef tongue, and lamb fried inside of pita, of your life. Round out all of the meat options with humus and colorful salads.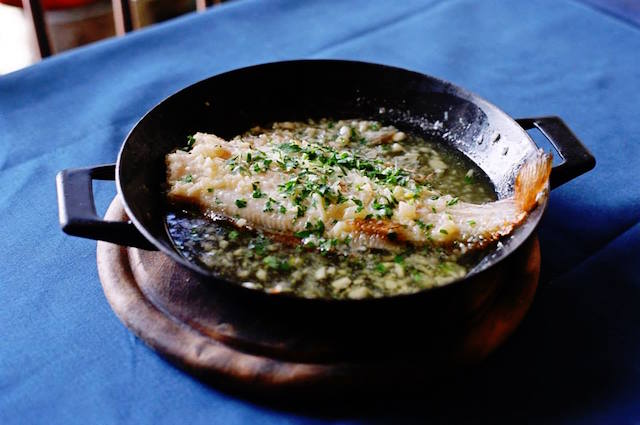 Outside the City: Uri Buri
Located in the quite hisotrical city of Akko, Uri Yirmias is cooking fresh, local fish at his restaurant Uri Buri as he has been since he was a boy. While he no longer catches the fish he serves, the mystical-looking man has a menu full of flavor and small plates so you can try it all. If you're up for an adventure, let him guide your meal, he really does know best. We enjoyed a dazzling parade of shrimp, sardines, octopus, tuna, salmon, scallops, and more. No useless garnishes, common to modern dining, were found here. Uri also owns a restored twelve room hotel in Akko that is a unique place to stay if you have the chance.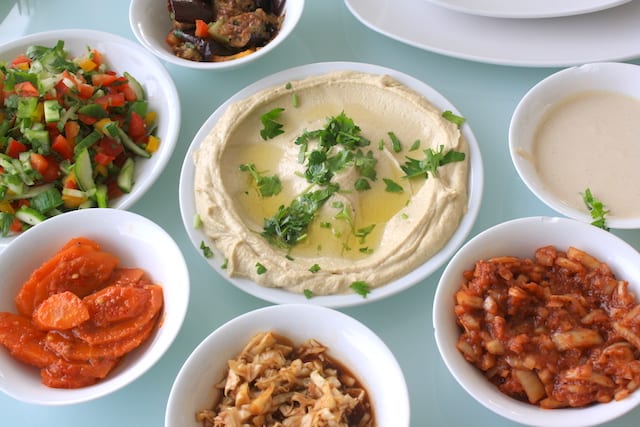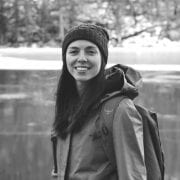 Annelise McAuliffe
Mandatory family outings to the Detroit farmers' market and nightly home-cooked meals cultivated Annelise's respect and curiosity for food. A graduate of The Culinary Institute of America, she spends her free time in New York City recipe testing, eating breakfast all day, and dreaming up international culinary adventures.