October is National Pizza Month, but if you're vegan, gluten or dairy free, a good pizza can seem like a mirage. Check out these alternative pizzas that will let you celebrate in delicious style.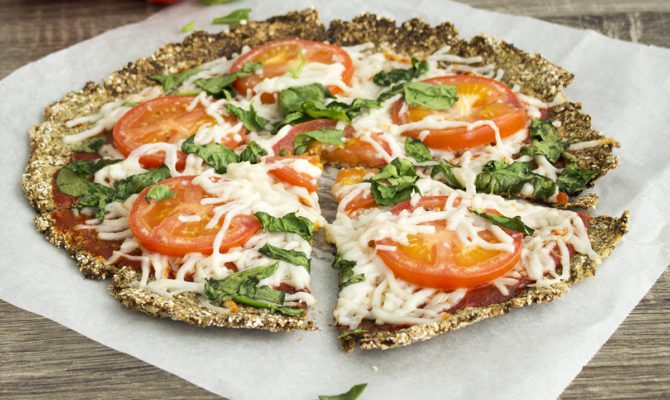 Daiya
Cauliflower Crust Pizza
This gluten-free and plant-based cauliflower crust pizza will have you eating all your veggies in a gourmet way. See the recipe.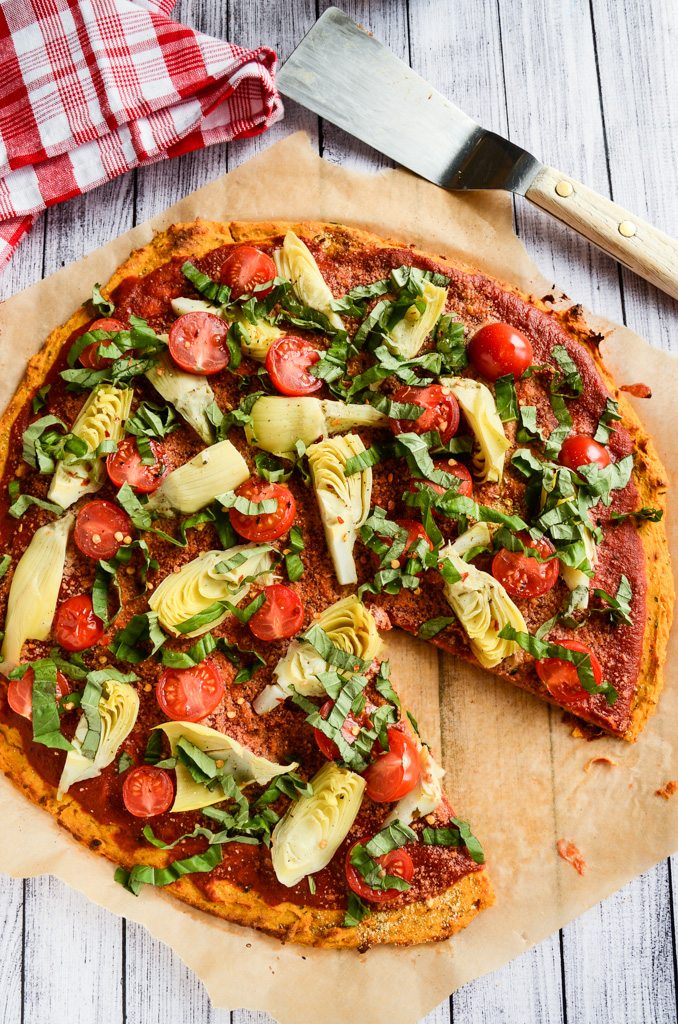 www.blissfulbasil.com
Sweet Potato Pizza Crust
This gluten free pizza pie is sure easy on the eyes. The sweet potato crust is visually appealing and once it's baked, it tastes great too. See the recipe.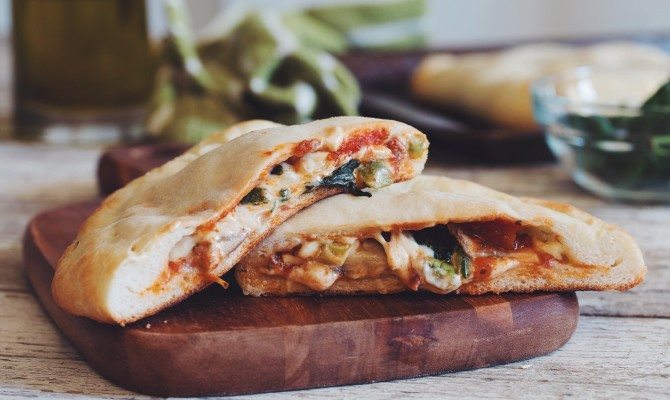 Daiya
Vegan Pizza Pockets
Ok, these may not be your traditional pizza, but they taste a lot like a calzone oozing with cheese. Only this version is loaded up with a dairy-free cheese that actually melts and stretches perfectly. See the recipe.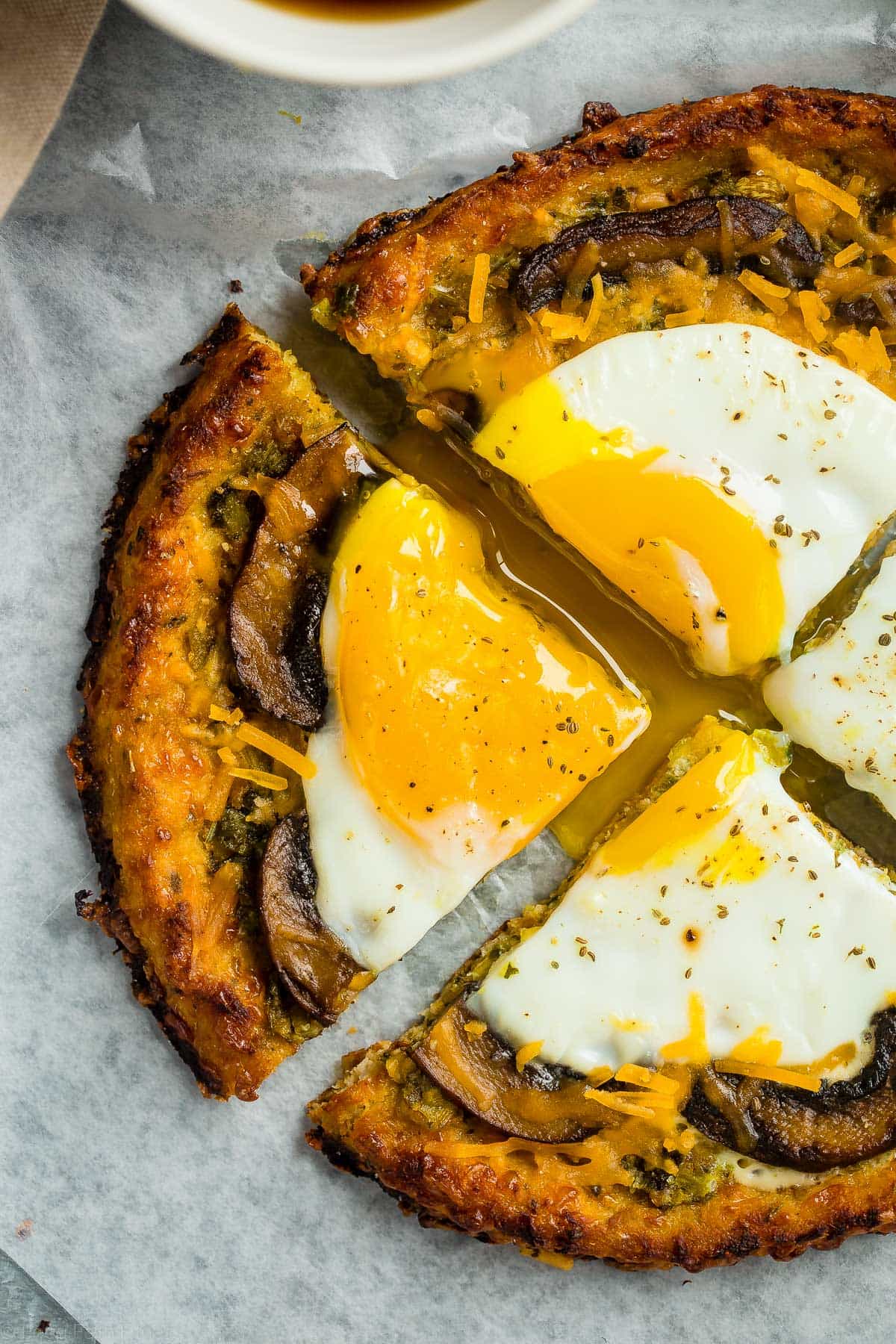 www.foodfaithfitness.com
Bacon and Egg Breakfast Pizza on a Cauliflower Crust
This pizza is far from vegan, but it is gluten free and you can swap out vegan cheese to make it dairy free. The key here is mixing some of the cheddar into the cauliflower crust and then topping it with mushrooms, a bacon pesto and an egg. See the recipe.
See Also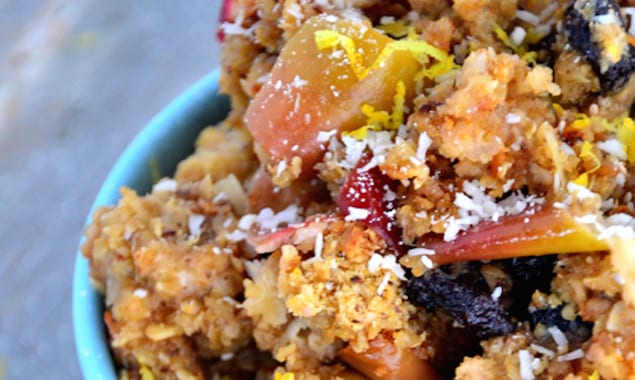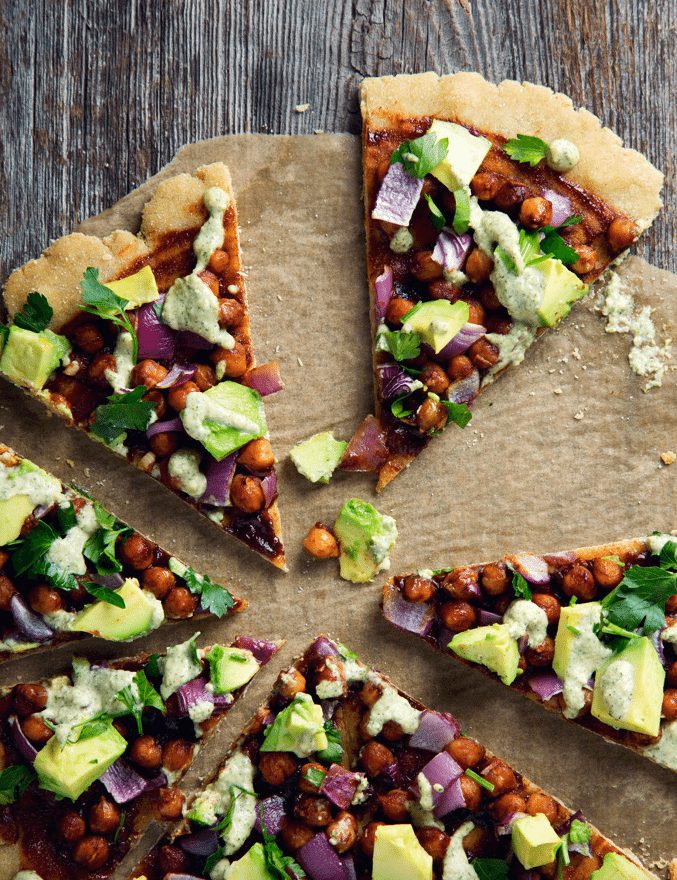 www.picklesnhoney.com
Gluten Free BBQ Chickpea Pizza
This vegan and gluten free pizza is made with a gluten free flour blend for the crust and is topped with BBQ sauce, BBQ chickpeas, avocado and a dairy free ranch dressing. See the recipe.
Daiya
Buffalo Cauliflower Pizza
This vegan pizza swaps out the usual chicken for cauliflower florets that are tossed in a delicious buffalo sauce. See the recipe.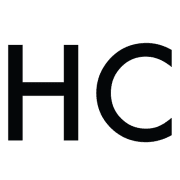 Honest Cooking
The Honest Cooking editorial team handpicks inspiring culinary stories to share with you that we think are beautiful. As an international online culinary magazine with the ambition to truly change the face of online food media we hope to create an inspiring place for serious culinary debate, salivating recipes, interesting food news and international food-fun.