As the ultimate healthy snack, this blended almond yogurt packs in the nutrients with chia seeds and fruit toppings of your liking.
By Vicky Cohen & Ruth Fox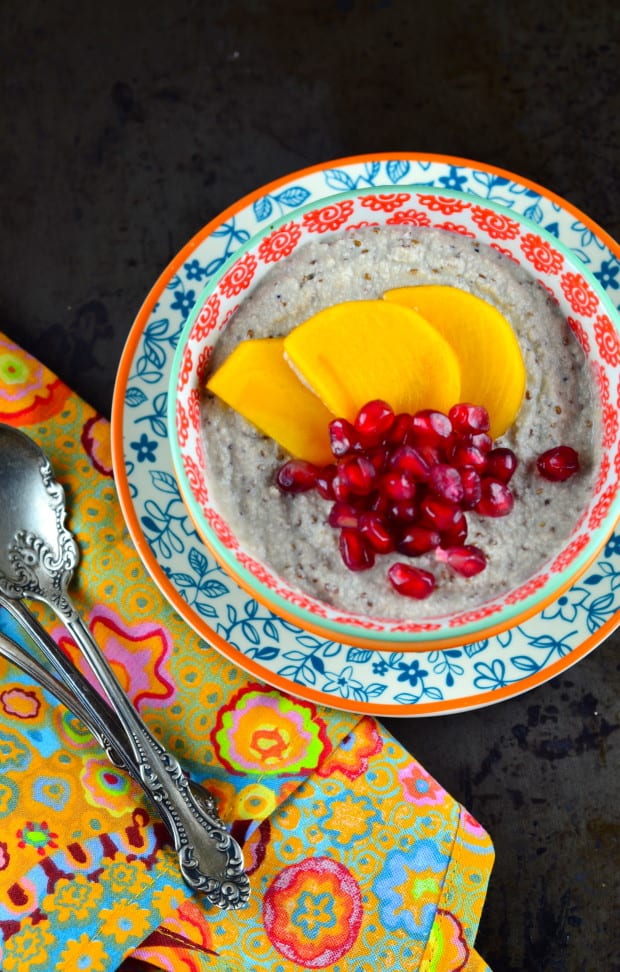 Almond "Yogurt" with Persimmons and Chia
Author:
Vicky Cohen & Ruth Fox
Ingredients
1 cup raw almonds plus 2 cups water
2 tbsp chia seeds
½ cup warm water
¾ cup unsweetened vanilla almond milk
2 tbsp honey or grade B maple syrup
1 tsp all natural vanilla extract
Sliced persimmons and pomegranate seeds
Instructions
Soak almonds in water for at least 2 hours. Drain and using your hands, rub the skins off
Combine chia seeds and warm water in a small bowl. Set aside. (The chia seeds will form a "gel")
Combine soaked, skinless almonds, almond milk, honey or maple syrup and vanilla in the food processor. Pulse a few times until the almonds are broken down. Add chia "gel", and blend until smooth
Refrigerate for at least 4 hours or overnight
Top with sliced persimmons or pomegranate seeds (or your favorite fruit) right before serving
Vicky Cohen and Ruth Fox
We are two sisters born and raised in Barcelona, Spain, with Sephardic and Middle Eastern roots. We grew up eating the best, most flavorful, comforting home-cooked meals prepared by our mom, who taught us everything we know about cooking. When we moved here to the U.S. we felt it was really important to keep our traditions and background alive, and we've done so by sharing it with everyone we've met throughout the years. After all, what better way to make new friends and share our love and culture than through food, right? Our friends have come to enjoy our food and gatherings so much that are always asking us for our recipes. That inspired us to start a cooking blog called "May I have that recipe" where we share recipes we've created inspired by our multicultural background.