Aïoli, the word for a garlic and oil mayonnaise can also refer to an entire meal which includes the sauce and all the delicious food you dip in it. In the south of France, aïoli garni comes with boiled vegetables, eggs, salt cod, and even escargot.
By Ruby Rasa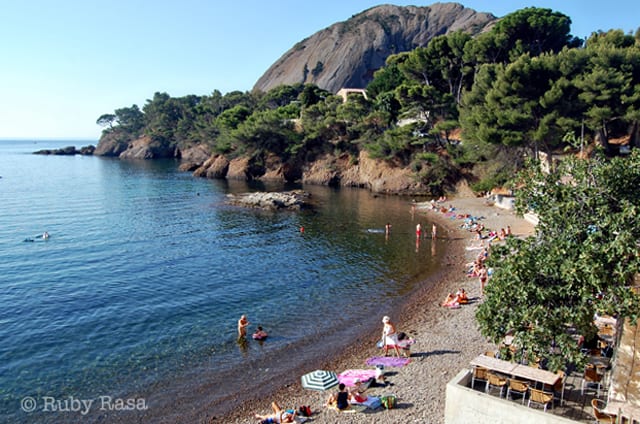 Amongst my friends in the south of France, it is something of a battle cry, or the equivalent of a wolf's howl to gather the pack. "Aïooooooooooli!" Usually only heard in winter months, this year I'm echoing the cry in chilly England as I grow impatient for my summer drive south. This is more than a mere call to table – it's the fiercely proud affirmation of the local culture, the patrimony of Provence.
Pronounced 'eye-O-lee', the word is based on the old Occitan for garlic (alh) and oil (òli), which pretty much sums up what it is: a mayonnaise made from garlic and olive oil. 'Aïoli' can also refer to the entire meal, which includes the sauce and whatever you choose to eat with it. In Provence, a traditional grand aïoli or aïoli garni comes with a selection of boiled vegetables, salt cod, hard-boiled eggs and even escargot.
There are versions of aïoli all over the Mediterranean, from the Catalan allioli to the Arab toum, which I grew up eating with spit-roasted chicken and salty pickles. But my two favourite ways of enjoying it are with steamed artichokes (when I can find them) and shellfish, such as the Madagascan tiger prawns pictured.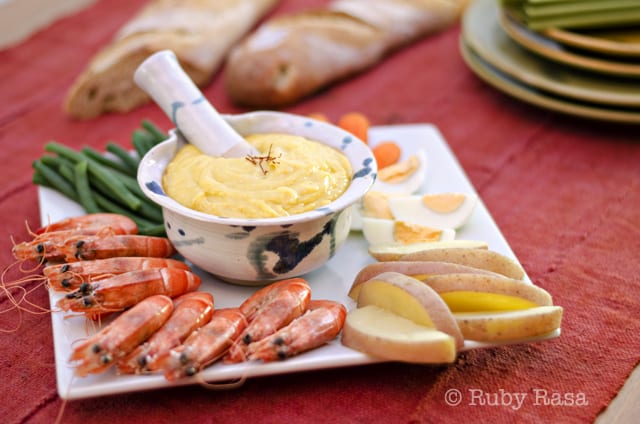 A final note of caution: don't be tempted to try and make this in a food processor. Even when it works, you wind up with a thinner sauce. And besides, it's somewhat therapeutic to methodically drizzle oil with one arm whilst mixing frantically with the other until they both beg for mercy. And cheaper than a gym membership.

Aïoli Provençal
Aïoli refers not only to mayonnaise, but to a meal of the sauce and food to dip. In south France, aïoli garni comes with veggies, eggs, cod, and escargot.
Recipe Type:
Sauce and main meal
Cuisine:
French/Mediterranean
Ingredients
3-5 cloves of garlic (according to taste)
½ tsp salt
1 egg yolk
1 Tbsp lemon juice (optional)
250ml (1 cup) good olive oil
Instructions
Peel the garlic and crush together with the salt (in a mortar if you have one or else in a glass or ceramic bowl).
Add the egg yolk and lemon juice and, using a pestle or a whisk, blend well.
Very slowly (drop by drop) add the olive oil, while mixing constantly, until it's all incorporated.
Your aïoli should have the consistency of thick mayonnaise. If it falls flat, start again with a fresh egg yolk and extremely slowly add in your 'failed' mixture. The new yolk should re-emulsify your aïoli.
Garnish with saffron, paprika or parsley, or simply leave plain.
Serve with hard-boiled eggs, vegetables, such as potatoes, carrots and green beans, and seafood, such as cod or prawns.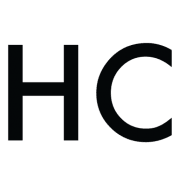 Ruby Rasa
Curious about her British mother's seemingly bizarre love of cheese & onion sandwiches, Ruby moved to England and discovered an island full of people eating them. She now lives among them, works as a freelance writer and photographer and yes, occasionally enjoys a good cheese & onion.