With a menu bursting with globally inspired dishes, Ad Hominem brings a wealth of flavor to Denver's Golden Triangle neighborhood. Our favorite part? All of the pickled elements to round out the dishes, but that's just the tip of the iceberg.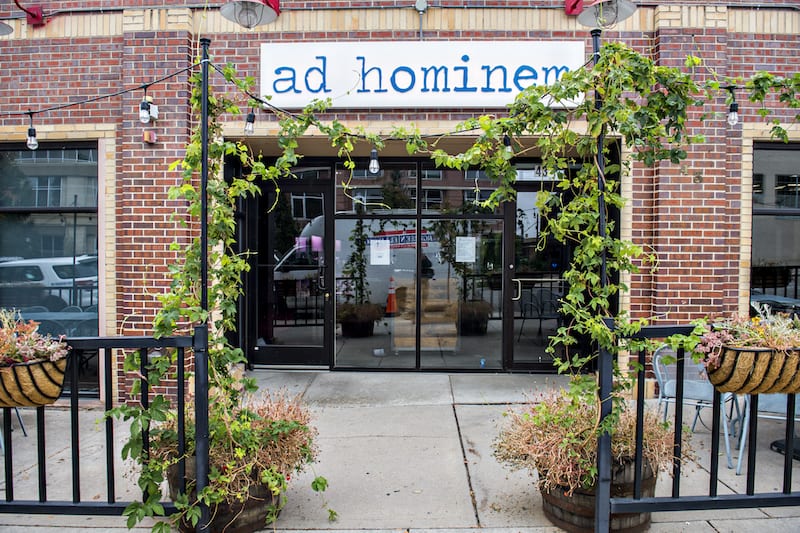 Image courtesy of Ad Hominem
Executive Chef Chris Martinez is now at the helm of Denver's relatively-new Golden Triangle spot, Ad Hominem. What's in the name? According to their site, Ad hominem relates to an argument method which is "directed against a person rather than the position they are maintaining." Rather than being a negative argument, Ad Hominem, focuses on the lesser known definition of "relating to a particular person," or the Latin to English translation, "to the man." Ad Hominem wants to relate to you, they want to get personal and they want you to dig into good food.
A few fun facts about Ad Hominem…
They're good with acid.
Don't take this the wrong way. What we mean is that Ad Hominem knows how to brighten up or round out a dish by adding acid, especially pickled elements. From pickled mustard seeds with there lamb bratwurst to a tangy, kimchi-like cabbage with their gochujang fried chicken, these elements take their dishes to the next level.
The restaurant has a hydroponic garden.
Their eye-catching system will be the first thing you see when you enter the restaurant. The hydroponic incubator is setup to grow microgreens, herbs and more.
They do brunch!
Returning this November, brunch is back and that's a great reason to get excited. The menu is loaded with biscuits and plenty of savory options, which makes our savory brunch-loving hearts so happy. Plus, check out their website to see which weekends they are hosting a drag queen brunch.
Ad Hominem makes a killer gnocchi.
When we tried Ad Hominem, there was a gnocchi on the menu and it ended up being our favorite dish of the spread. Titled Gnocchi Moqueca, the soft, doughy pillows are served in a sauce that is reminiscent of the Brazilian moqueca stew. It's bright with lime juice and cozy with eggplant and squash. It should be mentioned that we didn't get the traditional seafood stew tastes of moqueca in the dish, but it was delicious all the same.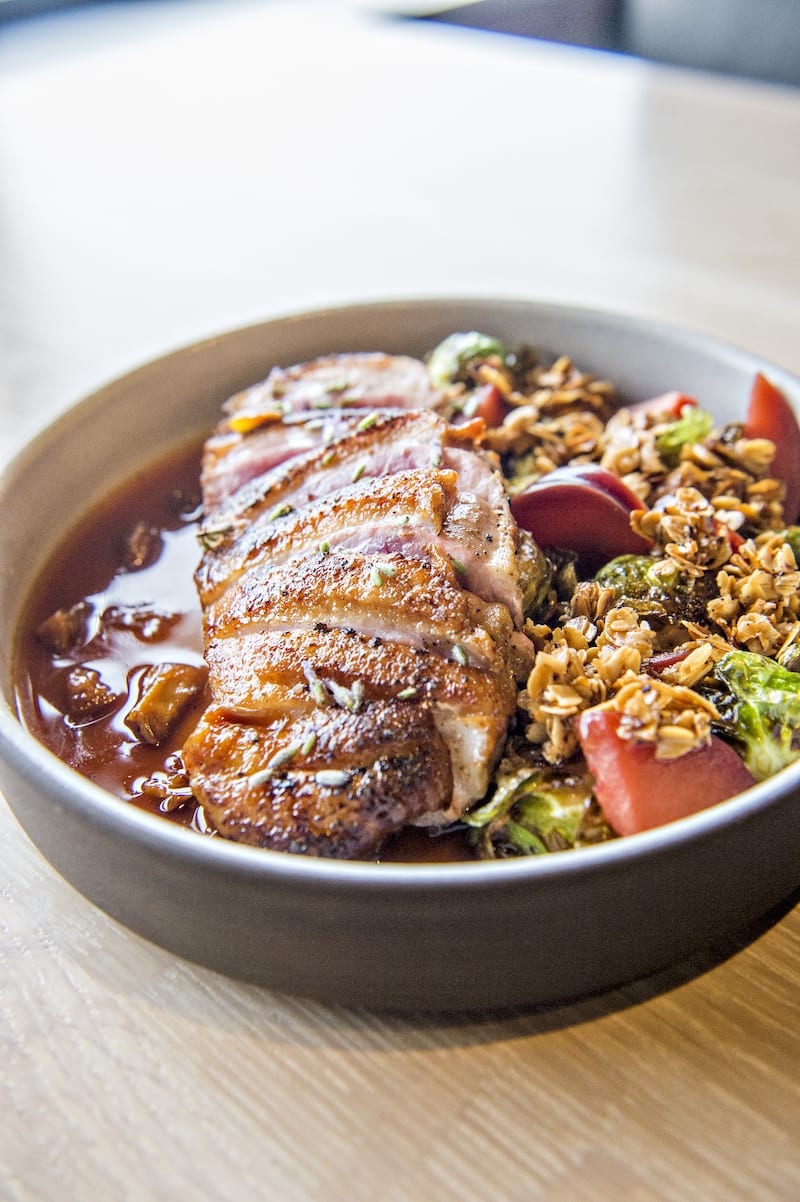 The menu has a myriad of flavors.
From southern flavors to Brazilian, Italian, Mexican and more, the menu truly is a mixture of cuisines and influences.