8 St. Patrick's Day Facts to Share Over a Pint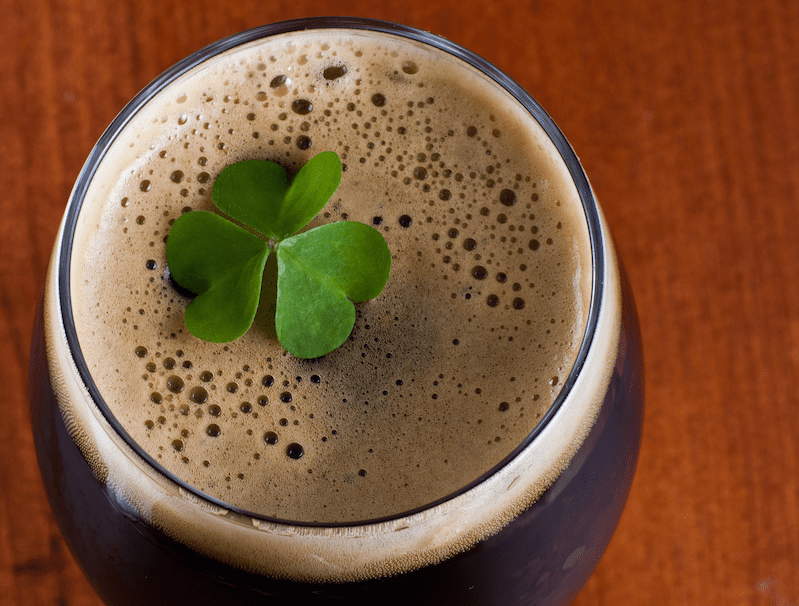 8 facts you might not have known about St. Patrick's Day that go beyond dressing up in green, drinking some beers, and having a good ol' dandy day. But please, still do those!
Being in Dublin on St. Patrick's day is one of those bucket list items. I was lucky enough to spend St. Paddy's day in Dublin last year and I learned a few little known facts from the great people of Dublin.
1. The St. Patrick's Day parades in the United States are older than in Ireland: The United States held their first St. Paddy's Day Parade in 1737, while Dublin didn't hold their first parade until 1937.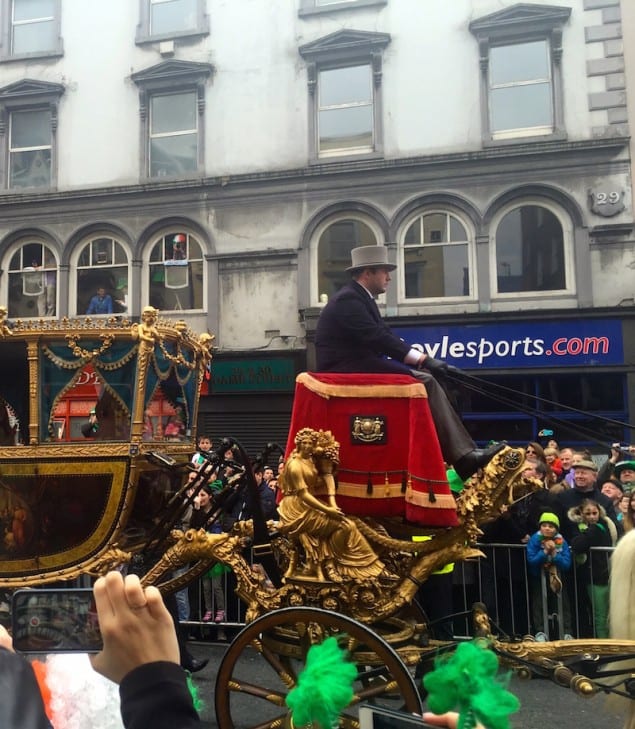 2. It is not correct to say St. Patty's: it is actually considered a faux – pax to say St. Patty's and you will be looked down upon by many for spelling it as so. St. Paddy's is the proper way.
3. A baby Guinness is a drink… and it is amazing: this 3 parts Kahlua, 1 part Bailey's shot looks like a much smaller version of a Guinness. With the Kahlua acting as the dark drink and the Bailey's floating on top acting as the foam. It's a great way to mix up drinks throughout the day.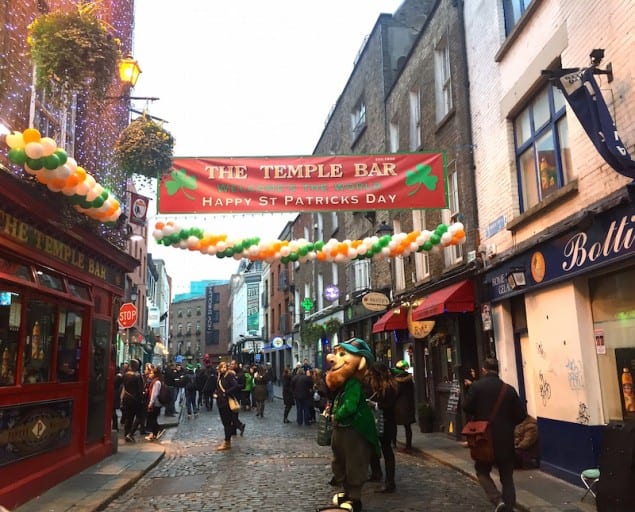 4. Blue is the color of the St. Patrick, not green: Green was adopted as the color of this world-wide celebration because Patrick used the shamrock as a way of explaining the Holy Trinity (the Father, Son and Holy Ghost). Until recently, the color green was considered to be bad luck in Ireland.
5. Guinness' sales spike: Guinness, the iconic Irish beer, sold about 7.5 million pints on St. Patrick's Day 2015, which is twice the amount of a normal day. According to the Irish, to properly drink a pint of Guinness, there should be 7 to 8 froth mark rings on the glass when one is finished.
See Also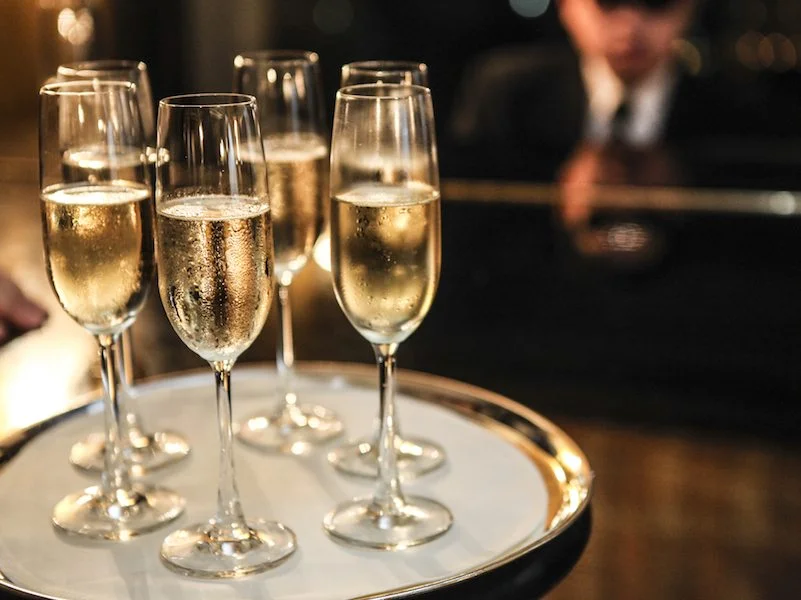 6. Ireland has strict alcohol laws: from 1927 – 1961 there were rigid laws on alcohol sales in place on Holy Days, St. Patrick's Day being one of those. Because of this law, the only legal place to get a drink on St. Patrick's Day was at The Royal Dublin Dog show. In 1995, the Irish government concluded they could use the day to boost tourism and turned the once Holy Day into a multi-day festival full of parades, concerts, pub crawls, and lots and lots of green.
7. Temple Bar is the place to be on March 17th: the city's main cultural center is crowded on a busy weekend night, but on March 17th, as the parade on O'Connell street, a mere two blocks away ends, Temple Bar is flooded with people to the point that it is almost impossible to move in the sea of green. Temple bar is situated with 20 bars and lounges just off of the south bank of the river Liffey.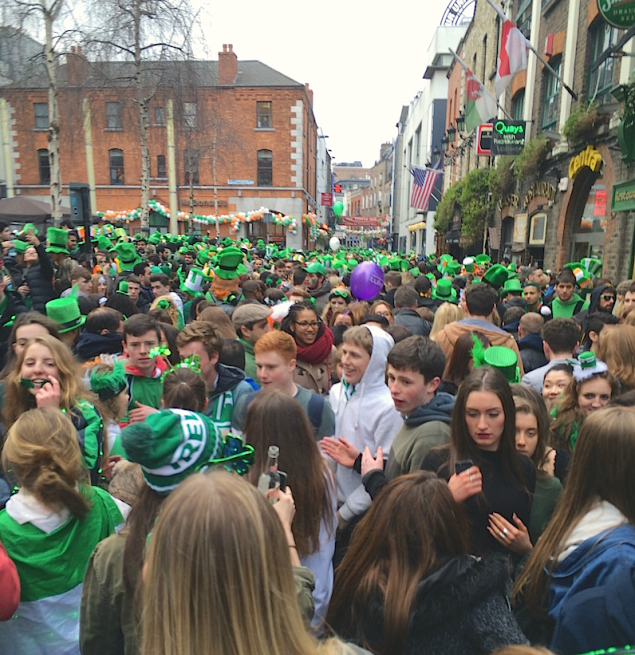 8. There are more non-Irish than Irish people celebrating in Dublin: The St. Patrick's Day committee estimated about 487,000 people participating in festivities in Dublin in 2015. That's half the city population. You can find people from the Australia to the United States, and beyond in Dublin for this celebration.
For a full list of St. Patrick Day events in Dublin, check this out.