Gregory Dal Piaz from Snooth with a list of 7 unusual wines that match perfectly with all kinds of pork.
By Gregory Dal Piaz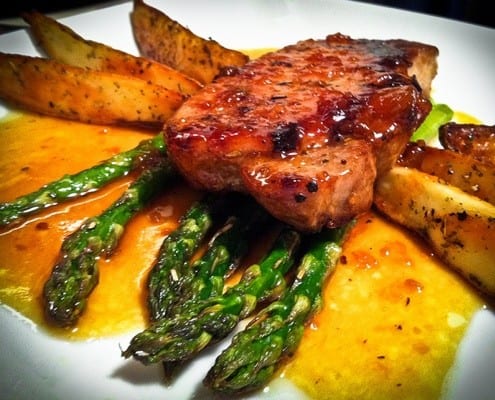 Some wines are hard to taste. It's not because they are actually hard to taste (well, there is that also), but rather because you don't know when to taste them. Funky red blends, for example, tend to fall outside of the generally regional- or varietal-based scopes of most of my daily tastings. So what is one to do? Taste them together!
This may not be the most coherent group of wines ever tasted, but while tasting through them I did think of one trait these wines shared: they would all be particularly suitable for various pork dishes! Yes, it is a weird thing to say but pork – grilled, smoked, stewed and roasted – is a summertime staple around my house. So as weird as it may be, it turns out to be a timely tasting. I give you seven unusual red wines that are perfect for pork!
Photo courtesy of Howard Kang via Flickr/cc
2007 Solms Astor Langarm 14%
29% Pinotage, 22% Touriga Nacional, 19% Tannat, 14% Cabernet Sauvignon, 12% Grenache, 4% Primitivo
This is a battle of the international varieties and a blend I'm sure you'll never encounter again. Here it works, as long as you don't mind a little Pinotage with your pork. Complex and slightly rugged, this puts me in the mind for slow smoked pork ribs with a fruity but not terribly sweet glaze. Something spiced but not overtly spicy to pair with the pretty fruit and savory undertones of this wine.
2008 Tenuta Lageder Beta Delta 12.5%
55% Lagrein, 45% Merlot
Here's another wine with a slightly unusual set of aromatics. More gamy than funky with a decidedly barnyard edge, this actually would be a great match for something more wild boar like, but a nice heirloom pig will do just fine. Consider country style ribs, marinated with garlic, rosemary and red wine, braised with some fresh tomatoes and delicate yet fragrant fresh chili peppers. The wine's acid will offer nice balance to the dish and the gamy flavors will be a great complement to the deep flavors of braised pork.
2008 Liberty School Cuvee Central Coast 13.5%
When you find a wine as rich and supple as this Rhone-style blend, you need to be careful when choosing a dish to pair it with. You can easily overwhelm the  structure here, so you'll need something on the subtle and lean side. A nice, Italian-style arista pork roast, thinly sliced and served at room temperature, would be a fine pairing. The subtle salty and herbal elements of the dish won't overpower the wine and will really let the fruit shine.
2008 Coppola Director's Cut Cinema 14.5%
48% Zinfandel, 47% Cabernet Sauvignon, 5% Petite Sirah
Here, on the other hand, you have a wine that dares you to try to overpower it. It laughs in your face when you tell it about the spicy, smoked pork ribs you're planning on serving with it, with its jalapeno jelly glaze. Seriously, this is a big, woody, jammy wine that will not please everyone, but if you're thinking about spicy pork ribs, it would be a fine choice.
2010 Alamos Red Blend Mendoza 13.5%
Here's yet another big, plump, fruity wine, albeit one that shows fewer wood and jammy notes than the Director's Cut previously mentioned. This is the kind of wine that will work perfectly with a simple pork dish with slightly piquant flavors, something Spanish influenced for example. Consider a nice, gently grilled pork loin that has been marinated in garlic and herbs and is served with a light salsa of piquillo peppers. The simple fruitiness of the wine will work well with the gentle zing of the sauce and the fresh, pure flavors that this sort of dish produces.
2010 Sawtooth Skyline Red Snake River Valley Idaho 14%
Talk about your oddball wines. It's tough to find the right peer group to taste a Cabernet-based blend from Idaho with, but this was my chance. It's a bit of a rustic wine, tannic yet fruity and quite varietally correct, but certainly like-able. To pair well, it's going to need an assertive dish, something a bit rustic itself with flavors that can tame the dry wood tannins. Grilling is a good route to go and coating nice, meaty pork chops with a dry rub of smoked paprika, cumin and oregano, with a shot of coffee thrown in for good measure, would make this wine sing. Oh, and by the way, Idaho?
Learn More
2009 Kenwood Vintage Red Wine 13.5%
And then there was this. Kenwood's Vintage Red Wine. What a throwback this is, harkening back to the days when California produced some remarkably solid little table wines. Dry, well balanced and slightly unremarkable in many ways, but perfectly delicious and great for just about any occasion. This is more Old World than New World, and quite the bargain to boot. It's a light and fresh wine so don't overpower it with big, smoky and sweet flavors, instead go for something with simple, clean flavors. Gently grilled pork chops marinated in mustard, white wine and sage are always delicious and would be the perfect yin to this wine's yang.
For more wine news and reviews, visit Snooth.com.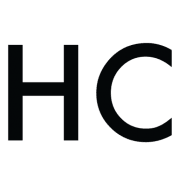 Snooth.com
Snooth, the world's most comprehensive wine site, hosts the largest online wine community and features reviews and local prices for millions of wines.