Fluffy pancakes covered in maple syrup are an American classic. Who could say no to a stack of warm homemade flapjacks, with crispy edges and a soft center, smothered in liquid gold? Maple syrup is delicious when used on its own or combined with other ingredients like vanilla, butter, and cinnamon.
But imagine enjoying different flavors of pancakes every morning without having to alter your favorite pancake recipe. All you need to do is change the topping. Because there's no point in limiting yourself to maple syrup when there is a whole world of amazing toppings out there!
We're offering a number of pancake topping suggestions that are sure to tickle your imagination. When compiling this list, we had simplicity in mind. So, the majority of the items require no cooking at all!
Care to experiment? You can make your own crazy combinations by putting together two or even three different toppings on top of your stack: smear the flapjacks with peanut butter, then sprinkle with chocolate chips or go full decadent and cover in vanilla ice cream, complemented with crushed nuts and a cherry on top. Literally!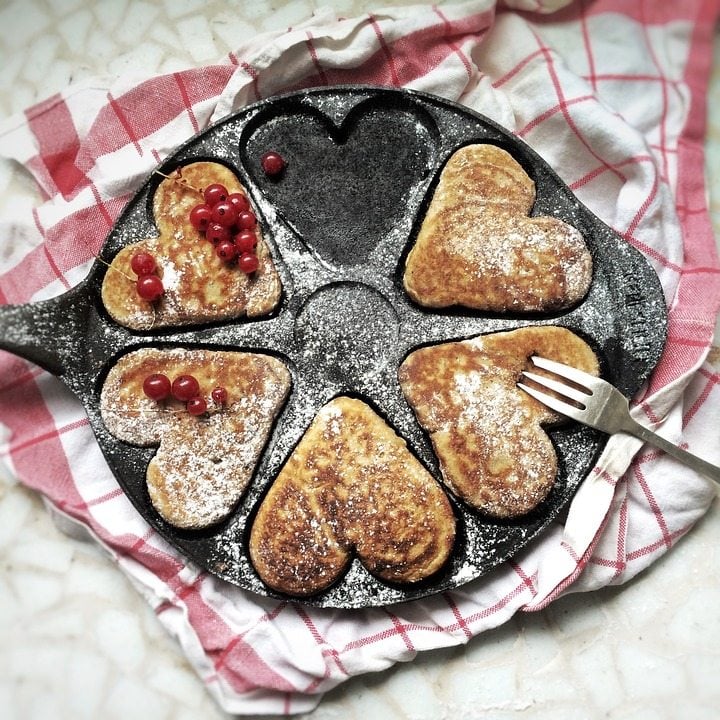 #1 Sugar & Spice and Everything Nice
If you are into simple things, cover your flapjacks with sugar, powdered or granulated, the choice is yours. From here, things can only get better. The Brits like combining raw sugar with lemon juice in order create a beautiful contrast of sweetness & tartness. Pair these griddlecakes with a warm cup of coffee for an instant wake up in the morning!
Have you ever used lavender sugar? Trust us, it is as amazing as it sounds! Add some dried lavender flower buds in a jar of sugar and let the mixture sit for 24 hours, then sift the lavender buds out. Prepare yourself for a whole new flavor! To make the experience even better, decorate the stack with fresh lavender flowers. Oh, that purple hue!
Make crunchy cinnamon sugar in no time by combining a 1/2 cup sugar and 1 teaspoon cinnamon! Speaking of spices, pancakes simply adore ginger, nutmeg, clove, and allspice, especially those made with pumpkin or apples. Mix and match to find your perfect combo for the upcoming rainy fall mornings!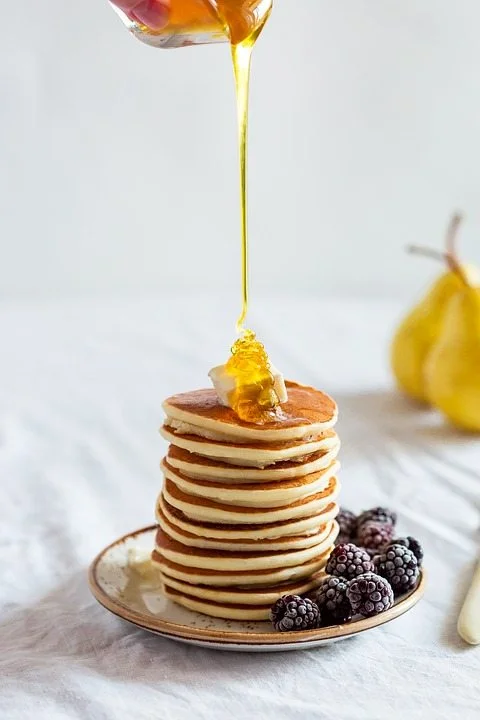 #2 Honey, Syrups, and Sauces
This section is dedicated to those that don't want to stray away too far from maple syrup. Honey is very alike maple syrup in taste, texture, and color. When raw, honey is extremely healthy, nutritious, and low in calories. Believe it or not, it contains 80 different nutritive substances including glucose and fructose, as well as vitamins, minerals, and trace elements like magnesium, phosphorus, sulfur, calcium, iron, potassium, chlorine, sodium, iodine, and copper. Pour it plain over the pancake stack or combine it with butter, cinnamon, and allspice.
Besides honey, you can use pancake syrup, as well as store-bought chocolate, coconut, & fruit syrups but the whole point of this post is to get creative. Think out of the box and play with flavors at home. Combine honey and orange or molasses with cinnamon. Homemade syrups are quite easy to make and will keep for up to 2 weeks in the fridge.
Let's talk about booze. If you are in a mood for spending some extra time in the kitchen, make quick pancake sauce by combining the juice of two oranges, grated zest of one orange and one lemon, one cup of golden caster sugar, and three tablespoons Grand Marnier. This should take no more than 10 minutes to heat and thicken. Boozy sauces are really something. Your little ones can enjoy them too; the alcohol content is low and most of it evaporates during cooking so, relax!
We mustn't forget about caramel sauce. In a saucepan, mix one packet of brown sugar, ½ cup half-and-half, four tablespoons butter and a pinch of salt and set over medium-low heat. Cook for about 6 minutes, whisking constantly until it gets thicker. Add a tablespoon of  vanilla extract and cook for one minute more. Remove from heat and refrigerate until cold.

#3 The Almighty Chocolate
Pancakes pair with chocolate in all colors, shapes, and sizes: white, brown, dark, or vegan, in the form of chips, chunks, syrup, cream, sauce, or simply grated. Here is a selection of our favorite chocolaty toppings:
Nutella
For some, Nutella is the only reason to make pancakes! Warning: if you smear your flapjacks with Nutella you will probably overeat. Add a few strawberry halves and you'll be transported straight to heaven!
Chocolate chips
Semi-sweet, milk chocolate, bittersweet, or white chocolate chips…Try them all, scattered on top of the stack or showered throughout the batter! Even better, melt them with some coconut oil in the microwave for 30 seconds, then splash on top of your hotcakes.
Snickers
There are days when your sweet tooth is raging. This topping was invented to tame it! Place three chopped Snickers bars and a ¼ cup heavy cream in a small saucepan. Melt over low heat, stirring constantly. Add a ¼ cup maple syrup, stir, and dive in!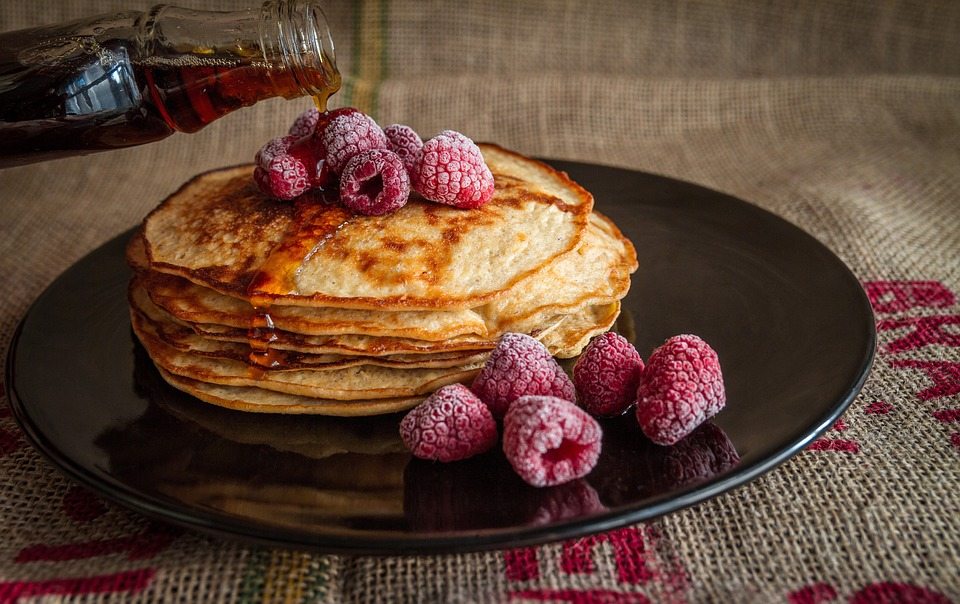 #4 Fruity Toppings
Like chocolate, fruits come in so many different forms:
fresh fruit slices (bananas, peaches, strawberries, apples, pears, pineapples…)
whole fruits (berries)
dried fruits (apricots, figs, raisins)
juice & zest (lemon, orange, lime)
flakes (coconut)
preserves (jams and compotes)
curds (for neutralizing extra sweet pancakes)
applesauce (a healthy oil replacement in the batter)
However, fruits have another important trait – they're very healthy and nutritious. Here is a selection of our favorite fruity pancake toppings:
Berries
Strawberries, blueberries, blackberries, cranberries… Whole berries look like pearls scattered on top of the stack and contribute a tangy note that balances the sweetness in the recipe. On top of good looks and great taste, berries are very good for you. They are very rich in immunity-boosting vitamin C, as well as antioxidant compounds which fight oxidative damage and keep you in good health!
Avocado
Adding a mashed avocado into the pancake batter will make your flapjacks extra silky and creamy. Avocado works great as a topping as well. We present the dark chocolate & avocado topping. Place two avocados in a food processor and blend until smooth. Add 1/2 cup unsweetened cocoa powder, 1/2 cup honey, 1/2 teaspoon vanilla extract, and 2 tablespoons coconut oil and blend again until smooth. This healthy topping is so rich that you can use it as a cake frosting as well! Store in the fridge for a couple of days and revisit as necessary.
Banana
Due to the high content of proteins and potassium, as well as their ability to replace sugar and flour in pancake recipes, bananas are the top choice of athletes and physically active people. Besides mashing them and including them into the batter, bananas can be added on top of the stack, in the form of fresh slices or, if you feel naughtier, as bananas foster! Sweet, gooey and utterly delicious!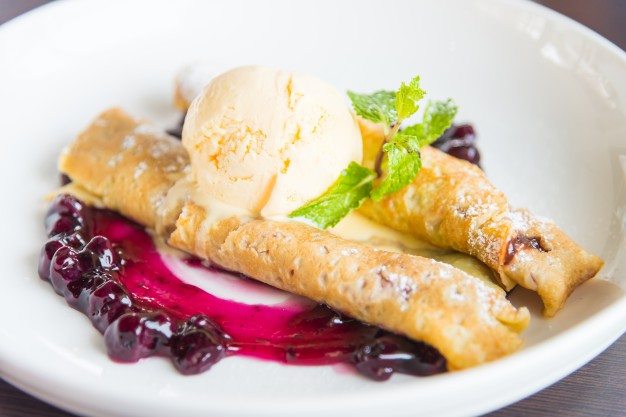 #5 Creamy Toppings
Creamy toppings can range from simple & healthy to rich & decadent.
Yogurt and sour cream are among the healthier options, best when combined with fruits for a fresh start of the day.
Soft cheeses like cream cheese, ricotta, and cottage cheese bring in extra creaminess. Simply combine a cup of soft cheese with a ¼ cup icing sugar and a tablespoon of honey.
One of the simplest choices that always work with pancakes is whipped cream. You can combine it with fruits slices or add some Nutella into it! Don't forget the colorful sprinkles!
Pouring a waterfall of melted peanut butter on top of your pancakes is always a good idea. Combine it with chocolate chips, ground biscuits, chopped peanuts, or other nuts.
Of all the creamy goodness the world has to offer, ice cream comes closest to heart. There are so many colors and flavors to choose from – vanilla, chocolate, pistachio, butterscotch, fruit, or nut ice cream. Place a dollop on top of the warm stack and watch it melt. Even better, spear the ice cream between two flapjacks to form sandwiches and watch the smiley faces around you!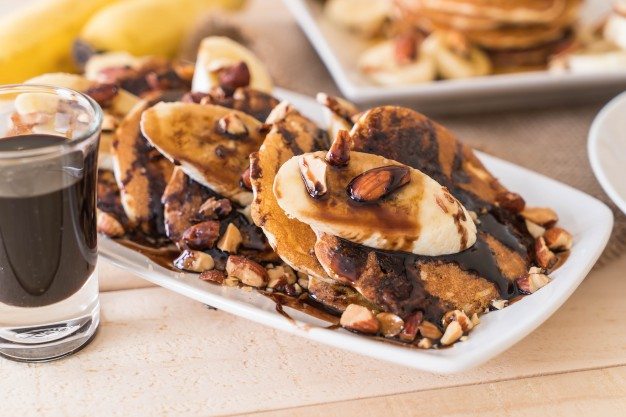 #6 Crunchy Toppings
Besides delicious crunchiness, nuts also bring a considerable amount of healthiness. They offer a wide range of vitamins (B and E), minerals such as iron, zinc, calcium, potassium, and magnesium, as well as dietary fiber, and antioxidants. Chop some raw almonds, pecans, walnuts, hazelnuts, pistachios, or macadamia nuts and sprinkle them on top of the stack.
If you want to emphasize their flavor, toast them before chopping. Place the nuts in a skillet set over medium heat. Heat for a minute or so, until golden brown and fragrant, stirring and tossing frequently to prevent them from burning.
If you want the taste minus the crunchiness, opt for nut butter. To keep the healthiness intact, make sure the nut butter is organic or, even better, make it at home. All you need to do is pour three cups of your favorite nuts in a food processor and process patiently until smooth and creamy!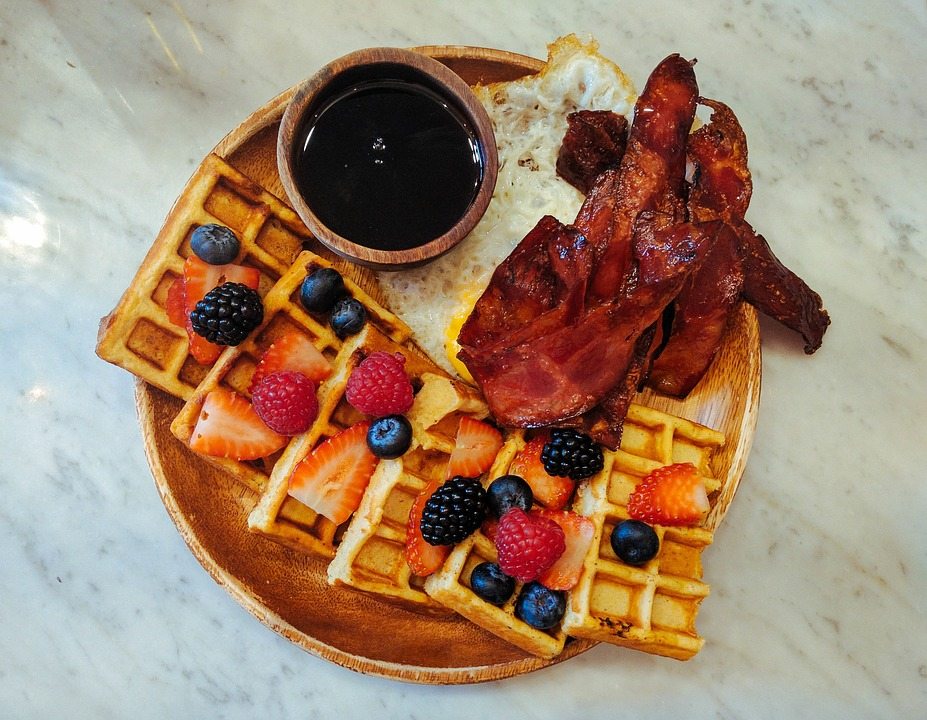 #7 Sweet-and-savory Combos
Some toppings walk the thin line between sweet and savory, threatening to cross it anytime.
Sour Cream
There's no better pancake topping for hot summer days that sour cream. For a sweet delight, combine it with some berry jam. If you are more of a savory person, use it to make a refreshing tzatziki sauce. Combine the sour cream with grated cucumber, add some olive oil, and season with chopped fresh dill and/or mint. Serve chilled on top of crunchy potato pancakes!
Cheese
Just as soft cheeses are ideal for sweet toppings, harder ones are just meant for savory specialties. Fancy a pancake pizza? Bake the sugarless pancake batter in a large pan. When it is halfway done, spoon some marinara sauce, grate some Cheddar cheese, ham or pepperoni, and add a tablespoon of chives. Return to the oven and bake until the cheese is melted, bubbly & golden. Serve immediately.
Bacon
Bacon works as both a sweet and savory topping. For a more traditional experience, combine it with some maple syrup or jam. Or, turn your breakfast into lunch by pairing crispy slices of bacon with chopped scallions and grated cheddar cheese. In that case, don't forget to leave the sugar out of the pancake batter. Or don't…
Well, the climb to the top of a pancake stack isn't easy, but the view is certainly worth it J Enjoy!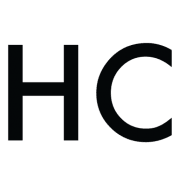 MyGreatRecipes
DISCOVER GREAT RECIPES, TIPS & IDEAS! MyGreatRecipes gives you inspiration to shop & cook delicious food for family and friends every day of the week. it's fun & easy! Whether you are looking for quick & easy meals or food for special moments - the MyGreatRecipes app and website gives you America's most delicious recipes & food at your fingertips! The question "What's for dinner?" will now always have an answer!