Discover a few of the favorite street foods in Argentina to devour the next time you visit.
Street food has been a growing food trend across the globe for the last few years. While in Argentina on our quest for authentic food, we looked to discover Argentinian street food.
When it comes to food, rarely did we see people eating on the streets or carrying coffee mugs.
The food culture in Argentina is very much a love affair. Sharing a meal is at the center of any social gathering, and in particular the Asado. Asado refers to a barbecue. But the experience goes beyond the food, it is truly about shared moments with friends and family. We wrote about sharing an Asado with an Argentinian family in an estancia (Argentina farm) here.
However, if you are on the go and need something to eat, you will not go hungry on the streets of Argentina. Check out some of the popular Argentinian street foods you absolutely want to try on your travels.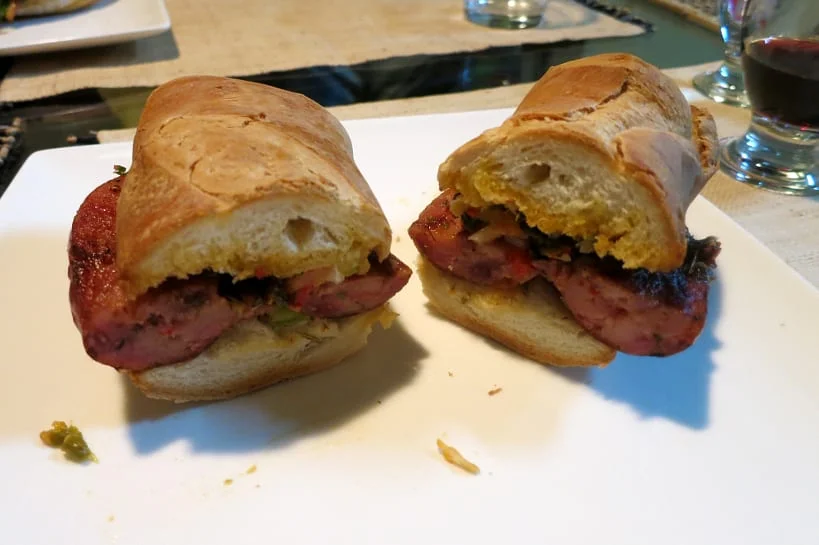 1. Choripán
The Choripán, affectionately called the "Chori" is the street food of choice for many Argentinians. This fast food is basically a sausage, made of 70% beef and 30% pork, cooked on a grill and served between two pieces of bread. The choripán is usually seasoned with chimichurri sauce.
An insider tip to get the best Choripán in Buenos Aires, is on Costanera Sur near the local airport, Jorge Newbery. Stop at one of the food stands and order this popular sausage sandwich. You will love the "chori" as we did, especially the simplicity of preparation and delicious flavors. Eat a "chori" like a local on your travels to Argentina.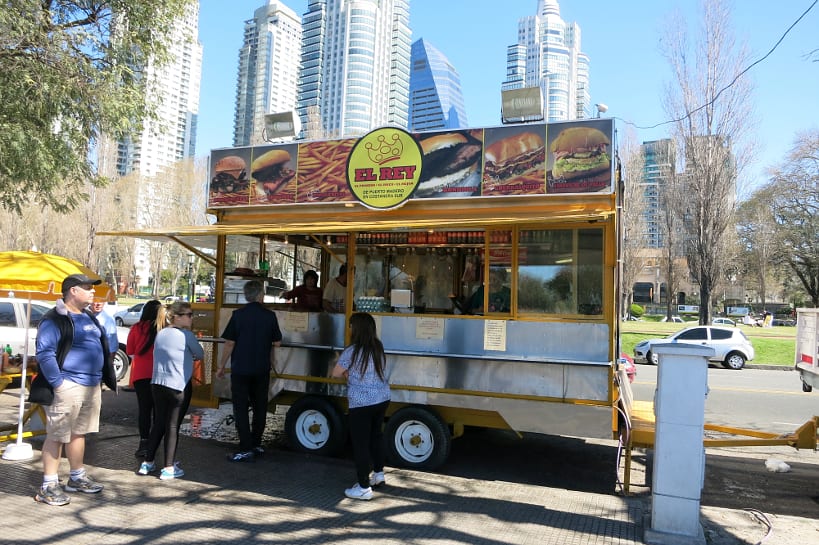 2. Lomito
The Lomito has been called the "king of fast food snacks." It sits above the choripan both in price and stature. What makes it so regal is that it features the famous beef that Argentina is renowned for. At its core, Lomito is a steak sandwich that has been flashed grilled a la pancha. This slab of lomo steak is topped with: tomatoes, lettuce, onion, chimichurri, mayonnaise, fried egg, ham and melted cheese.Yes, quite a mouthful!
The first thing you will want to do when you get to Buenos Aires, is to make your way to Av. Dr. Tristán Achával Rodríguez which is near Puerto Madero. It is one of the newest and ritziest neighborhoods in Buenos Aires located near the beautiful Costanera Sur Ecological Reserve. Follow your nose to any of the carts grilling this delicious delight.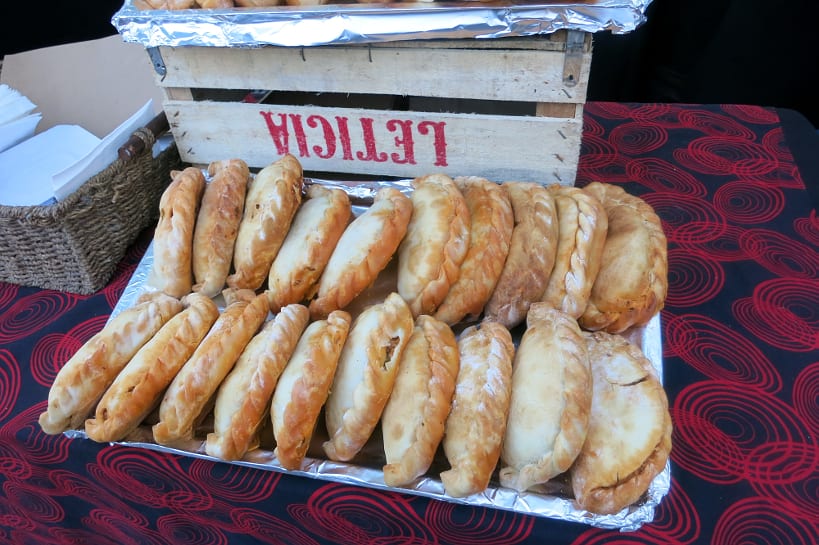 3. Empanadas
You will find empanadas everywhere in Argentina. This is a typical savory pastry that you will see on every restaurant menu, fast food joint or supermarkets.
In case you don't know what is an empanada, we wrote a full post about discovering Argentina through its empanadas. We also cooked empanadas at Siete Fuegos and learn how to make the characteristic fold (repulgue). We absolutely fell in love with this small and easy to eat Argentinian street food. One of the best things about the empanadas is that they are delicious and made with simple ingredients. Each region of the country has its own specialty. Make sure that you taste the popular empanada de carne, empanada de jamon y queso, and empanada de pollo on your stay in Argentina!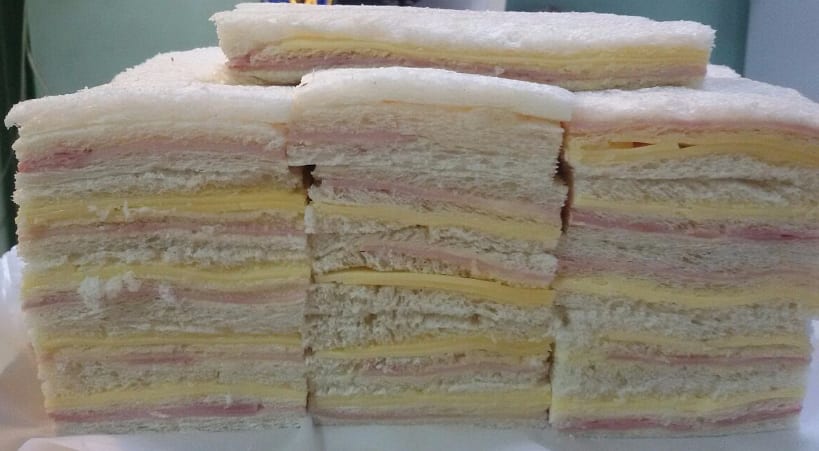 See Also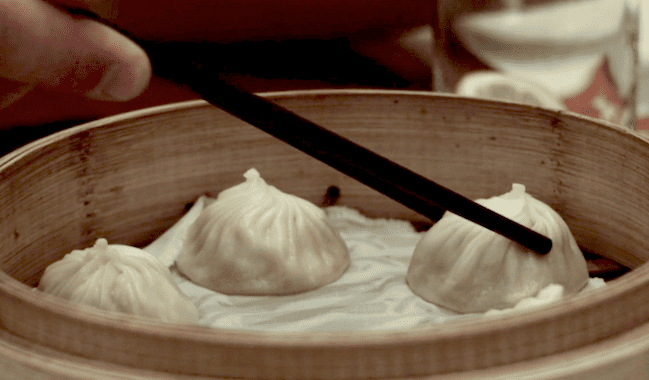 4. Sandwich de Miga
Extremely popular, you will find these sandwiches at almost every bakery in the country. These sandwiches look like tea sandwiches but are much bigger. They are made with thinly sliced bread with the crust and edges cut off. The name Sandwich de Miga translates to "crustless sandwiches." According to the Academia Argentina de Gastronomia, these sandwiches are said to have originated in Turin, Italy and were brought to Argentina by Italian immigrant.
The bread used is unique and unlike any bread you would find in the U.S. It is extremely white, very thin and delicately light. The fillings used vary and include ham and cheese, eggs, mayonnaise, olives and ham, tuna and more. You can also find uncommon toppings like prosciutto, pastrami or anchovies. One of the most unique and surprising things about the sandwiches is that you can get them with two slices of bread or three slices.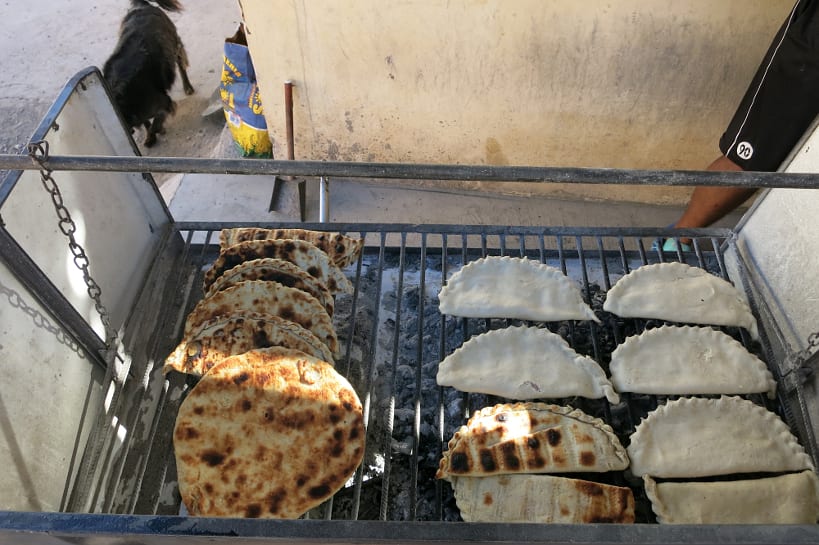 5. Tortilla
One of the very unexpected treats on our food quest in the Northwest of Argentina, was the discovery of Tortillas. Tortilla are flatbreads made of wheat flour baked on a parilla (barbeque). You can get them plain, but the best are the ones filled with jamon y queso (ham and cheese). Warm like a panini, they melt in the mouth and you can easily eat two in a row if you love bread like I do… Tortilla are my favorite Argentinian street food, second to empanadas. You will find tortillas either near bus stations or at street corners in Salta and Jujuy Province. The vendors usually sell the tortillas for media tarde (afternoon snack time before dinner). Don't miss your window of time as they sell pretty fast.
Click here for five more favorite street eats in Argentina.
Each country has it's own street food culture. When we got to Argentina, we were quite surprised to see that eating on the street was not a part of the local culture like it is in Los Angeles, where we had previously moved from. When we found street food it was typically in designated areas or neighborhoods, rather than spontaneous "pop-ups" at any place. The street carts also typically had plastic chairs and tables for guests to sit on and enjoy their meal.
The culture of food we learned in Argentina, is about coming together and sharing a meal, in social situations. Even when food is eaten on the streets, it is enjoyed in a social setting and the experience is not rushed. That said, if you find yourself hungry on your travels through Argentina, you will still have plenty of Argentinian street food options. Rather than grab a bite and eat-on-the-go, sit comfortably in one of the plastic chairs and soak in the atmosphere.
Authentic Food Quest
Rosemary Kimani and Claire Rouger are co-founders of Authentic Food Quest. They traded in their corporate jobs in 2015 to eat their way around the world. Starting out in South America, they traveled to Argentina, Uruguay, Chile and Peru and spent 6 months discovering the authentic foods in the region. Their mission is to inspire people to travel through authentic food. They have just published their first book on Amazon: Authentic Food Quest Argentina: A Guide to Eat Your Way Authentically Through Argentina. Join them on their quest as they eat their way through the Philippines, Vietnam, Thailand, Cambodia and Malaysia in Southeast Asia.