Want step up your baking game, but don't know where to start? Here are 25 habits of professional pastry chefs that you can do at home.
Imagine your friends and family bowing down to you at every gathering because your dark chocolate chip cookies with sea salt are like nothing they've ever had. Scared to step up your baking game and don't know where to start? Here are 25 habits of professional pastry chefs that you can start implementing at home today. For more no-fail recipes and game-changing tips, click here.
MEASURE INGREDIENTS BEFORE YOU BEGIN
Professionals call this mise en place, which in French means "putting in place." Get all of your ingredients measured and organized before you start tackling the directions. There's a reason why this is one of the first things that culinary schools teach. It's a major time-saver.
KEEP YOUR WORK STATION CLEAN
Avoid a sink full of dirty dishes and countertops caked with sugar. If you tidy up after each step of the recipe, it saves quite a bit of time at the end. This is actually required at professional pastry schools and commercial bakeries.
USE A TRUSTED RECIPE
If you google "chocolate chip cookie recipe", there are over 3 million results! I prefer blog owners who have published their own cookbooks like Smitten Kitchen because she knows what it takes to test recipes over and over again. Similarly, cookbooks from restaurants and bakeries have well-tested recipes because they are making these items day in and day out, like Tartine. My readers at Bake Like A Champ love my tested and proven recipes because they're all simple and quick, yet gourmet.
LINE EVERYTHING WITH PARCHMENT PAPER
One of the great chefs and restaurateurs of our time, Thomas Keller, published a cookbook, Bouchon Bakery, which is a collection of recipes and stories from the successful bakery and in it he wrote, "We use lots and lots of parchment paper. We line any sheet pan we use with parchment or a Silpat. It's about both working clean and not allowing what we are baking or have baked to come in direct contact with the metal." Buy pre-cut sheets or a roll for just a few bucks. Not only will using parchment paper improve the quality of your baked goods, you can also get away without washing your cookie sheets.
DON'T MAKE SUBSTITUTIONS
Since you haven't attended pastry school, you probably haven't learned the chemistry behind baking ingredients.  Save yourself the heartache of a baking failure, and just stick to the [well-tested] recipe.
DON'T WASTE ANYTHING
If you watch professional pastry chefs, they scrape every last bit of batter into a pan. And it's not just because their spatula game is on point. If you're making a cake and you don't use the suggested volume of batter, you'll likely achieve a different result than the recipe suggests.  You also don't need to throw away scraps, such as pie crust.  Just brush the scraps with a little egg wash, dust with cinnamon sugar, and bake for 10 minutes. Same goes with vanilla beans. If you've scraped the inside of a bean, you're still left with some value. Place your bean(s) in a jar of sugar, and in a few weeks you'll have vanilla sugar, which is great for baking or your morning coffee. Vanilla sugar also makes for a great hostess gift.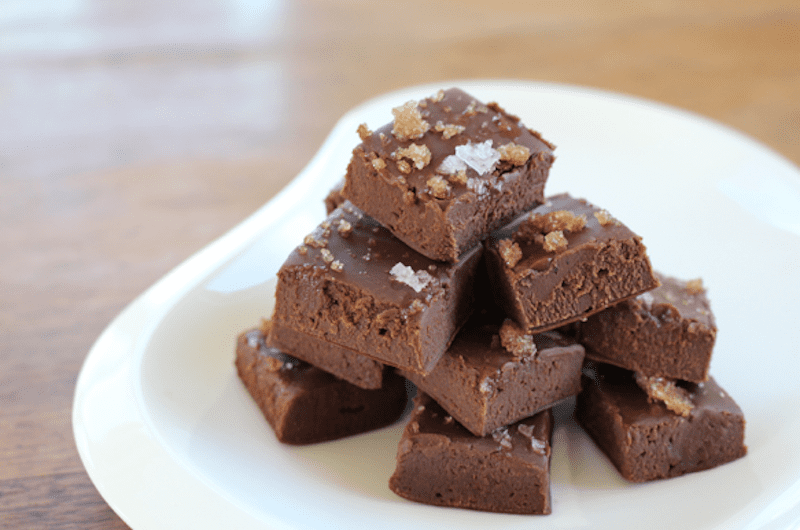 BAKE WHAT YOU CRAVE
The purpose of baking is to show love to our friends and family.  If you wouldn't want to eat it, don't bake it. Bake Like A Champ only features recipes that are easy to make and 100% craveable.
DON'T MAKE IT TOO DIFFICULT
Master everyday baked goods like cakes, cookies, and pies. I'm sure you've heard the phrase, "jack of all trades, master of none." If you're not investing your entire life into becoming a professional pastry chef, don't waste your time trying to master every French pastry out there. Your friends and family aren't wishing they had Napoleons and cream puffs. Everyone loves a classic, warm salted chocolate chunk cookie, fresh out of the oven.
MAKE AN INVESTMENT IN A KEY EQUIPMENT
You are more likely to bake if you can make it easier on yourself. Two pieces of equipment will change your life. A stand mixer and a digital scale. The stand mixer enables you to crank out baked goods faster and easier than ever before. The machine does all the work for you, not to mention the texture of all of your baked goods improves. A digital scale is probably the least expensive piece of equipment that can improve your baking tenfold. It's faster, easier, and cleaner than using measuring cups and spoons, plus it provides 100% accuracy. You can incorrectly measure flour by 150% if you're using a measuring cup. For $12, you can conquer just about any recipe out there.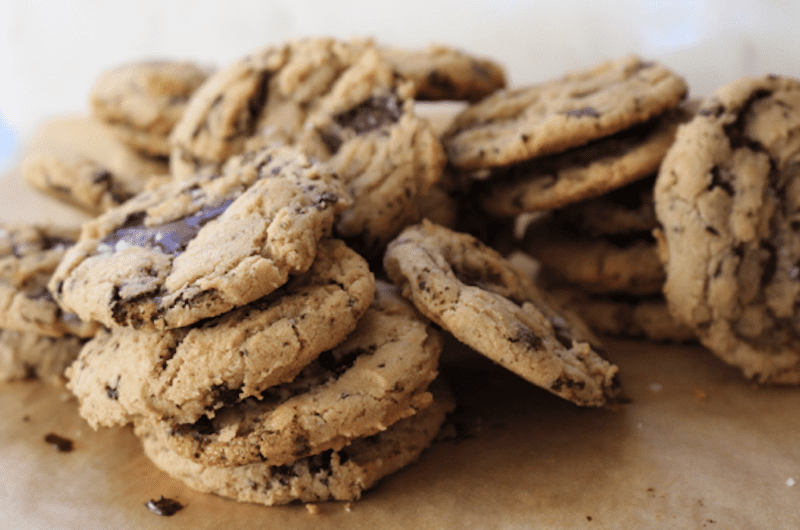 LEVERAGE ONLINE RESOURCES
David Lebovitz, the former pastry chef of Chez Panisse, publishes incredible content on his blog. He posts seasonal recipes for those of us who want to take our baking to the next level. Cook's Illustrated is my go-to resource for learning anything in the kitchen, and Bake Like A Champ has recipes and tips every week that even beginner bakers can enjoy, like these one-bowl brown butter chocolate chip explosion blondies.
BAKE OFTEN
Bake. Every. Week. Bake the same thing over and over until you get it just right.
ORDER DESSERT EVERY TIME YOU DINE OUT
This is one of my secrets to brainstorming new desserts to make at home. It's a great way to pick up the latest trends. If you really like something you tasted at a restaurant, just ask your server for an explanation of the ingredients. Most of the time, I can convince them to actually give me the recipe.
KEEP YOUR FREEZER FULL OF COOKIE DOUGH
Don't have time to bake something the day of an event? Maybe you just want a few cookies while you're watching TV at night? You can freeze cookie dough, scones, biscuits, all kinds of baked goods. Download my free 3-Step Guide to Baking in Advance to learn how.
READ A RECIPE IN FULL
Read it and read it again. Professionals are religious about this. Consider things that might not be listed like cooling time after you take something out of the oven.
DON'T FREAK OUT
Everyone thinks that baking is too complicated or they aren't good enough. If you can follow directions, you can bake. It's that simple.
SEPARATE YOUR EGGS WHEN THEY'RE COLD
Another secret of professionals is that they separate eggs when they're chilled. It will reduce your chances of breaking the yolk.
INVEST IN EQUIPMENT THAT SIMPLIFIES THE PROCESS
With just a few bucks you can outfit your kitchen to make baking much simpler. Buy different size ice cream scoops for consistent measuring of cookies and muffins, parchment paper for easy clean-up, disposable pastry bags for those occasions when you ice cookies and cakes, and a digital scale for accurate measurement.
BUY VANILLA BEAN PASTE
This is one of the best things you can keep in your pantry. Vanilla bean paste is in between vanilla extract and vanilla beans. If you've ever bought vanilla beans, you know they're not cheap. You also know that they provide better flavor and aroma than the extract and give your baked goods a more professional look with the signature black specks. The paste is a perfect blend of the two because it's much less expensive than the beans themselves. Vanilla bean paste is essentially a small jar of the scraped-out vanilla pod. The jar indicates measurement conversions, but it's usually 1:1 to vanilla extract.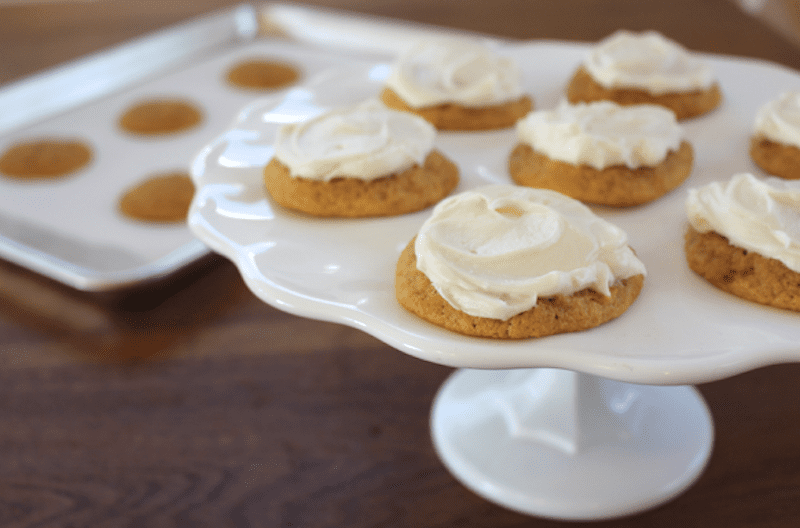 TURN MISTAKES AROUND
If cookies are too crunchy, break them into pieces and fold into ice cream. If a cake is too undercooked or it doesn't come out of the pan perfectly, crumble it into chunks and layer it in a trifle with sweetened whipped cream.
DON'T USE OLD BAKING POWDER OR YEAST
They lose their efficacy over time. They're inexpensive, so just follow the expiration dates.
AVOID USING A DETRACTING SERVING DISH
We eat with our eyes first. When you serve baked goods to your friends and family, put them on display on a white plate or serving dish. The dessert will shine, especially in a photo that you know you're going to post on Facebook.
DON'T SKIMP ON INGREDIENTS
The quality of your baked goods is directly related to the quality of your ingredients. Always use pure butter, real eggs, real (not imitation) vanilla, fresh fruit, and good-quality chocolate. Chocolate bars can get expensive, so I prefer buying the Pound Plus bars at Trader Joe's. Ounce for ounce they are the best quality at the lowest price.
BAKE A CAKE DAYS OR WEEKS BEFORE YOU SERVE IT
Cakes are much easier to work with when frozen.  Lifting layers, stacking them, leveling them with a serrated knife, frosting… so many reasons to go frozen!  So, I use a flash-freezing approach.  After I bake the cake and let it cool, I put a single layer in the freezer on a parchment paper-lined tray or plate.  Just make sure it isn't touching anything except the paper.  Then freeze until it's solid.  That usually takes about 30 minutes to an hour.  Once it's frozen, you can use it right away (just frost the cake and let it thaw before you're going to eat it), or wrap it tightly in a few layers of plastic wrap until you need it again. 
KEEP A RULER IN YOUR KITCHEN
Most pastry dough recipes ask that you roll it out to a certain thickness. Make it easy on yourself and keep a ruler handy. The difference between ¼ and ½ inch is more important than you think!
PLAN AHEAD
Professional bakers plan out their days like an office schedule. You can't rush baking, so you must give yourself enough time. If I have to make something in a pinch, I just head to my freezer where I keep plenty of unbaked treats. To learn how I freeze cookie dough and bake it months later, download my free 3-Step Guide to Baking in Advance. I use the same trick when I make a batch of cookie dough but don't want to bake it all immediately.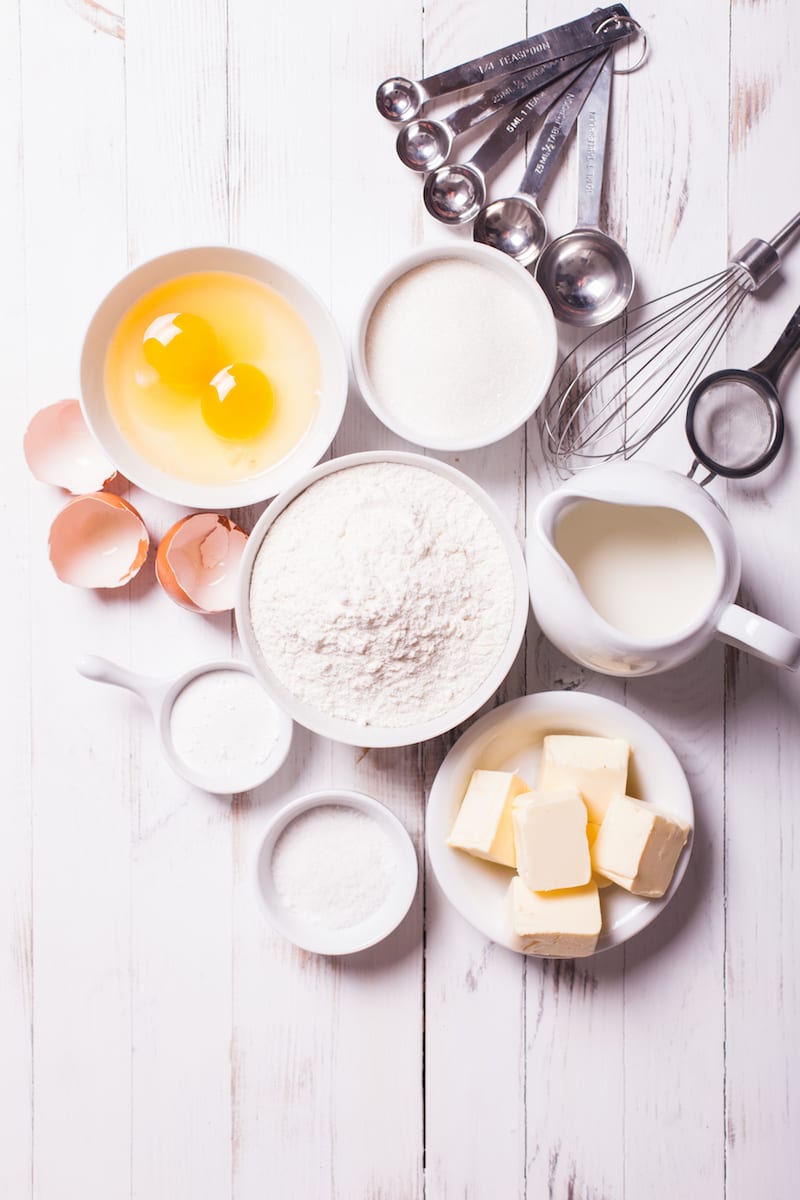 Oksana Shufrych
Kristin Beischel is the author of Bake Like A Champ, where she helps women discover a game-changing approach to baking from scratch that actually fits into their busy lives. Get instant access to her free 3-Step Guide to Baking in Advance so you can learn her exact process for freezing baked goods and start impressing your friends and family.
Kristin Beischel
Kristin Beischel is the author of Bake Like A Champ, where she helps women discover a game-changing approach to baking from scratch that actually fits into their busy lives. Get instant access to her free 3-Step Guide to Baking in Advance so you can learn her exact process for freezing baked goods and start impressing your friends and family.