Try one of these twenty summer burger recipes to shake up your grilling routine this season.
By Kara Sherrer
This article has been posted with permission and originally appeared as 20 Mouthwatering Burger Recipes on Relish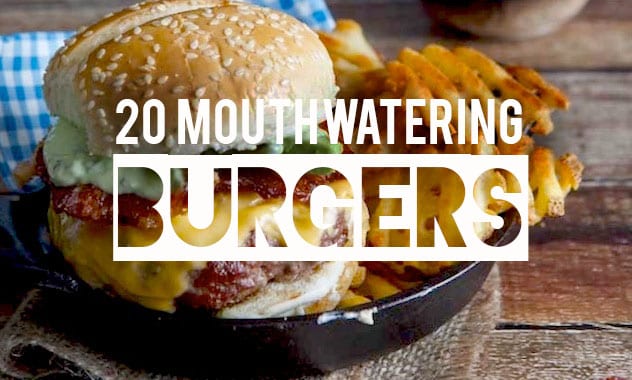 Nothing says summertime like a big, juicy bite of a perfectly grilled burger. However, cooking the same old beef patty recipe again and again can get a tad boring. If you're ready to shake up your summer burger routine, try one of these 20 recipes instead. With fillings varying from pork to quinoa and flavors from Chinese to Greek, one of these recipes is sure to get you out of that burger rut.
Walnut Bean Burgers
Try serving Walnut-Lentil Burgers with thick slices of sweet red bell pepper, or if you are making this in tomato season, with thick slices of very ripe tomato. Get the recipe.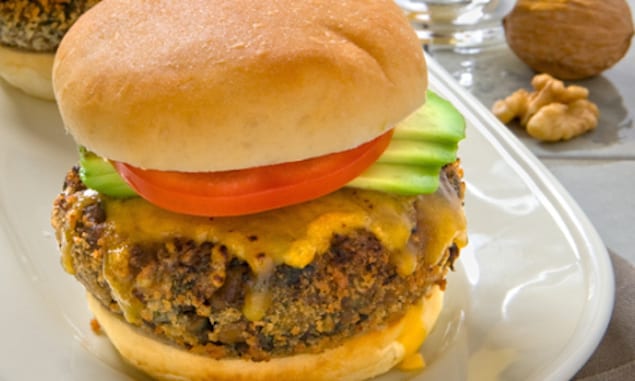 California Walnut Board

Apple Turkey Burgers with Cranberry-Apple Salsa
Cranberry-apple salsa may seem like an unusual topping, but the sweetness really complements the turkey meat well, and the apple incorporated into the patty helps bring the dish's flavors together. Get the recipe.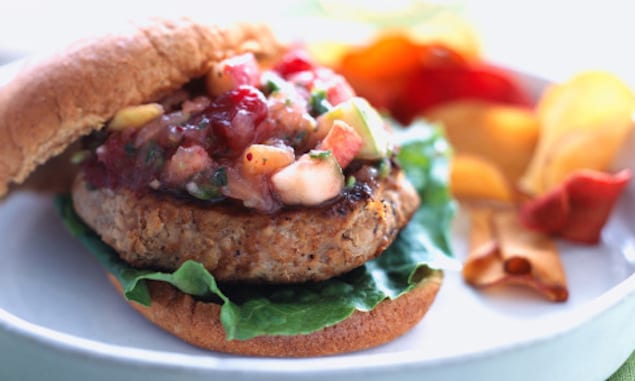 U.S. Apple Association
Cheese-Stuffed Lamb Burgers with Pistachio Pesto
From the lamb patty to the cheese stuffing to the pistachio pesto, these burgers are anything but run-of-the-mill ordinary. Plus, the pesto also makes a great spread for turkey burgers or a sauce for pasta. Get the recipe.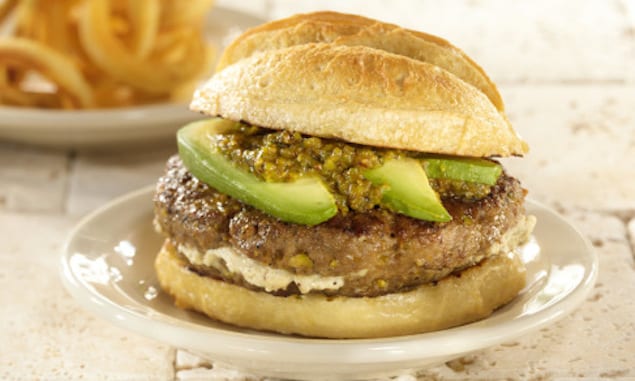 Mark Boughton Photography / styling by Teresa Blackburn
Hoisin-Glazed Salmon Burgers with Pickled Cucumbers
The sweet and salty hoisin sauce glaze on these salmon burgers provides a nice counterbalance to the fresh pickled cucumbers. Don't be intimidated, though—this recipe includes instructions for easy pickling. Get the recipe.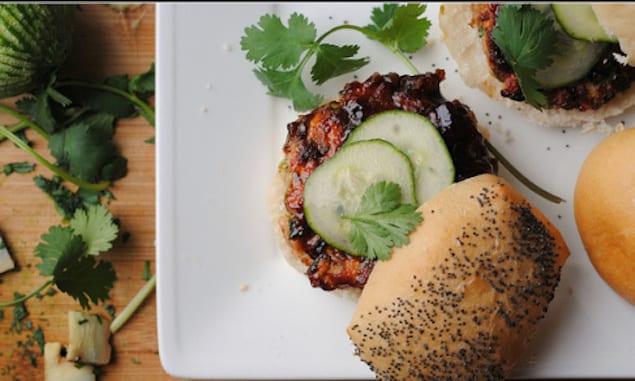 Nicole Morrissey
Greek Turkey Burgers
Can't eat one more beef burger with a bun? Then try these Greek-inspired turkey burgers to liven up your summer grilling. They're even folded in warm pita bread for that authentic Greek taste. Get the recipe.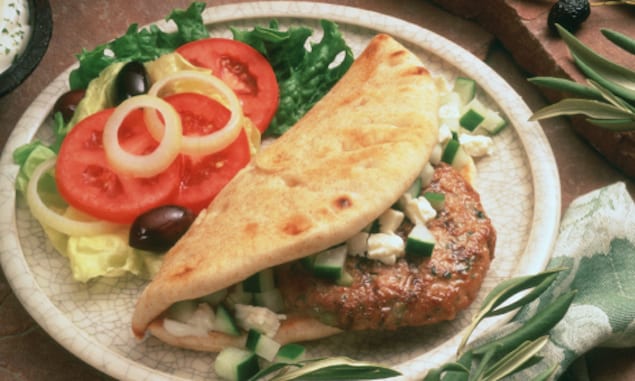 The National Turkey Federation
Fish Sauce Burgers
These burgers may not seem like anything special—but the savory flavor of fish sauce brings them to an entirely new level. Try topping them with slices of daikon instead of onion for a truly unique flavor combo. Get the recipe.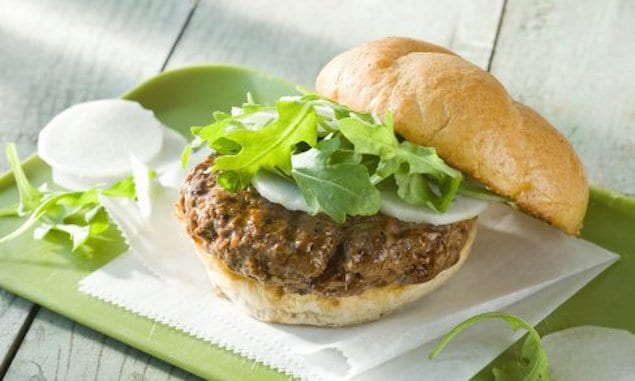 Mark Boughton Photography / styling: Teresa Blackburn
In-N-Out Copycat Burger
The famed burger chain In-N-Out can only be found in a few southwest states, but you can still bring some of that delicious Californian flavor to your table with this copycat recipe. Get the recipe.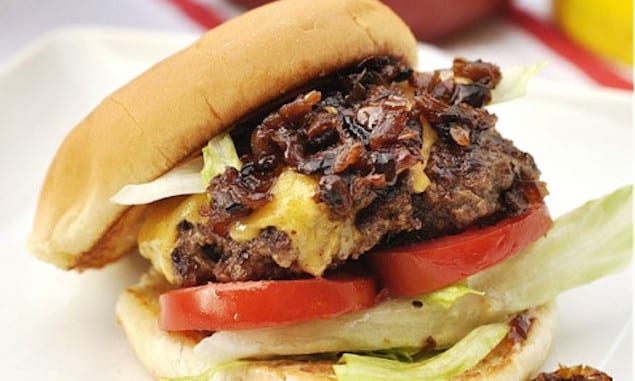 Leigh Anne Wilkes
Smoky and Sweet Chicken Burgers
Barbecue meets the grill in this tasty chicken burger recipe. Not only that, but this burger also includes America's most beloved meat: bacon. Need we say more? Get the recipe.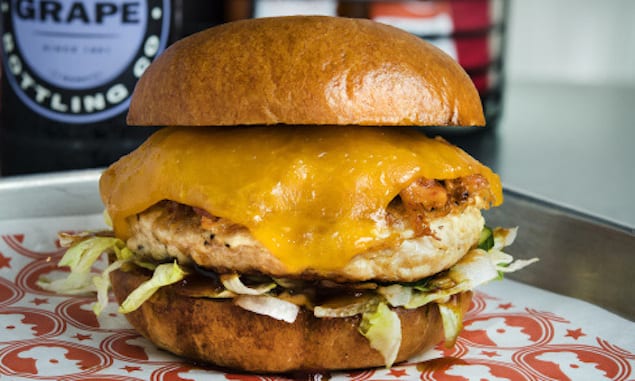 Steve Hill
Grilled Pork Burger Indochine
The South Eastern flavors of this pork burger come from the Thai-style dressing, which is balanced out by the crunchy French roll "bun." You can find the dressing's fish sauce in the Asian section of your grocery store. Get the recipe.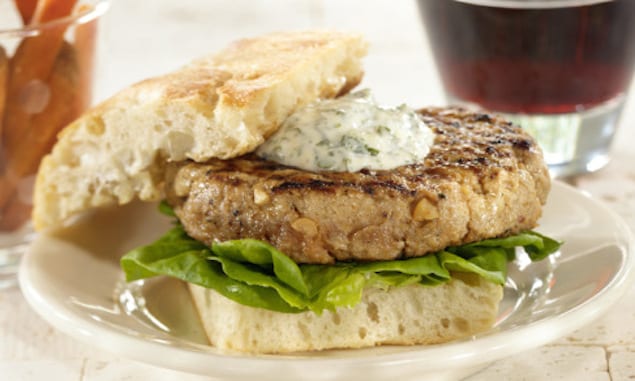 Mark Boughton Photography / styling by Teresa Blackburn
Caribbean Turkey Burgers with Honey Pineapple Chutney
These burgers are sure to sweeten your summer table with a homemade honey pineapple chutney that takes its cues from the Caribbean. For a real island taste, serve on Hawaiian sweet bread rolls. Get the recipe.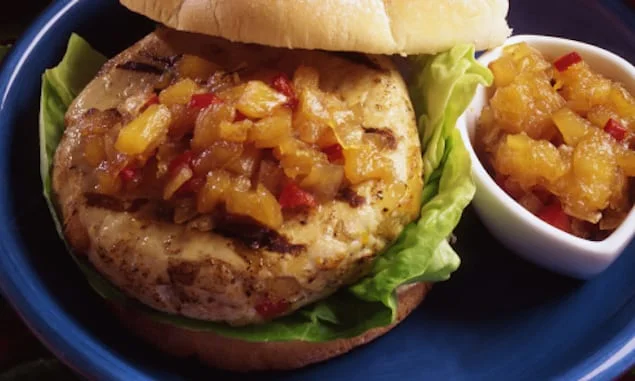 The National Turkey Federation
Grilled Portobello Burgers with Caramelized Onions
This vegetarian recipe swaps out the classic beef patty for portobello mushrooms instead. Don't think this burger is short on flavor just because it lacks meat, though: toppings include avocados, apples, and jicama. Get the recipe.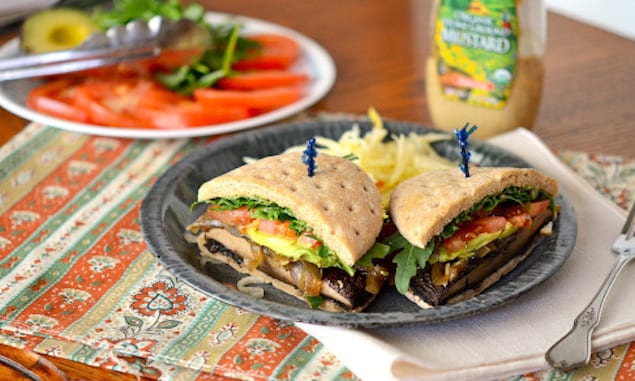 Jackie Sobon | VeganYackAttack.com

Turkey Cheeseburgers with Sun-dried Tomato Mayonnaise
Dress up store-bought mayonnaise with sun-dried tomatoes and apple cider vinegar to make the perfect condiment for these cheddar cheese-stuffed turkey burgers. Get the recipe.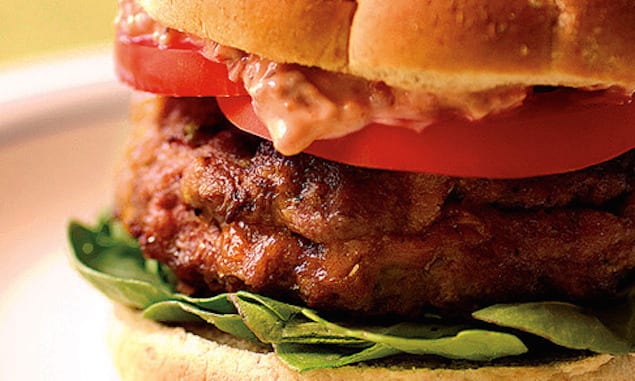 American Profile
Gingered Buffalo Burgers with Jicama
Jicama, also known as Mexican yam or turnip, is low on calories and when incorporated into this tasty buffalo patty, it adds extra crunch. Get the recipe.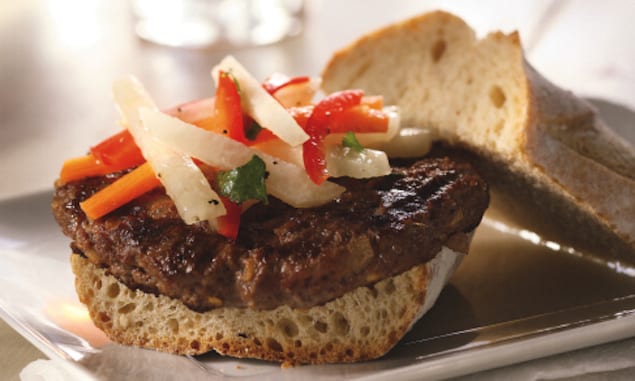 Mark Boughton Photography / styling: Teresa Blackburn
Beef and Black Bean Burgers
These burgers are a nice compromise between the traditional beef burger and healthy vegetarian burger. By adding a can of black bean to lean beef, you'll lower the fat and calories in this recipe and create a stout patty that can stand up to the grill. Get the recipe.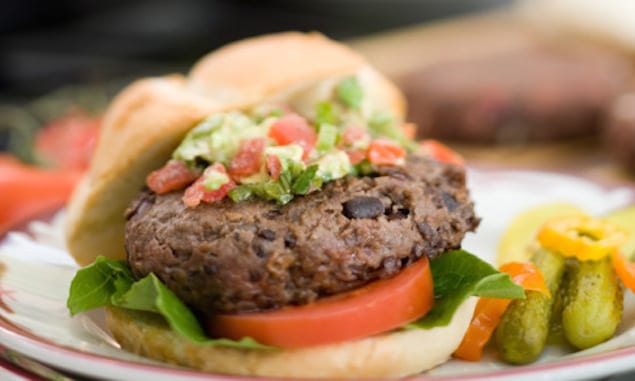 Mark Boughton Photography / styling by Teresa Blackburn
Turkey Burgers with Feta and Herbs
Feta cheese and turkey meat are the perfect light summer meal combination. If you like more toppings on your burger than just cheese, try making some fresh peach salsa and spooning a little on each patty. Get the recipe.
Mark Boughton Photography / styling: Teresa Blackburn
Quinoa Sweet Potato Burgers with Snow Pea Slaw
Just because you're trying to eat healthy or have dietary restrictions doesn't mean you can't enjoy a delicious summer burger. This vegetarian recipe packs in the flavor thanks to nutty quinoa, sweet potatoes, and snow pea slaw. Get the recipe.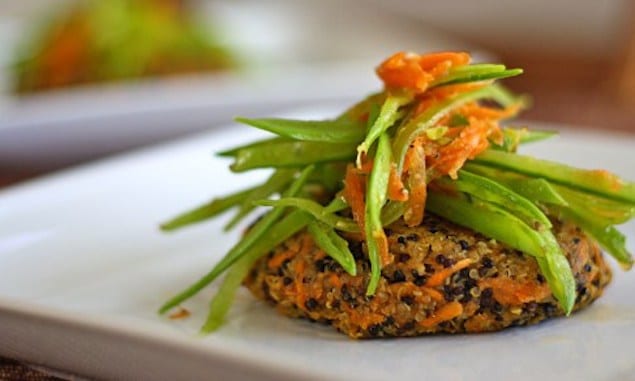 Meredith Steele
Raisin Lamb Burgers with Mint Yogurt Sauce
The golden raisins and pine nuts in the this lamb patty are sure to be a delightful surprise for whoever bites into these delicious burgers. The mint yogurt sauce is a unique substitute for the usual ketchup, mustard, and mayo, too. Get the recipe.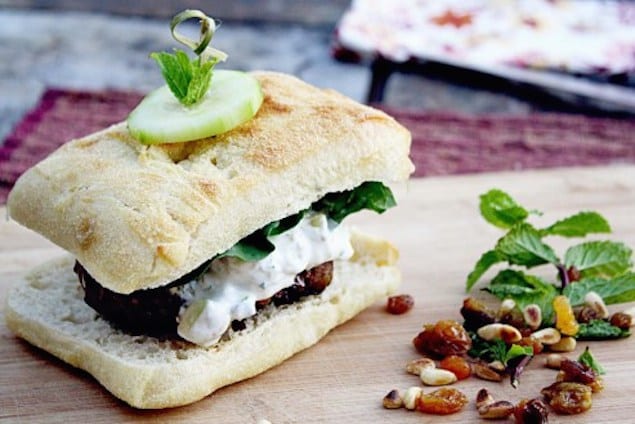 Meredith Steele
Chicken Marsala Burgers
While it may seem too good to be true, this recipe—created by a registered dietician—is not only better for you, but it takes a traditional Italian meal and puts it on a burger. The ground chicken actually lightens the caloric load, and the marsala topping combines wine and bacon for a savory bite. Get the recipe.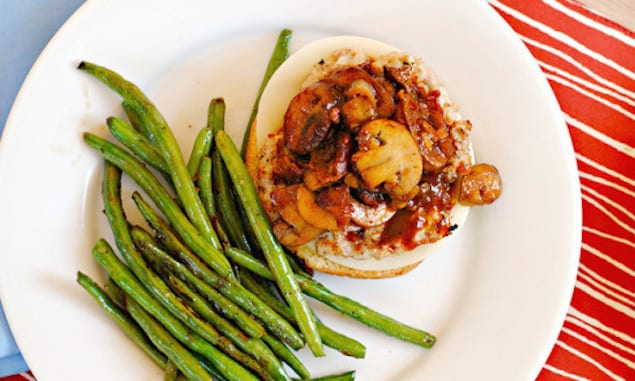 Nicole Morrissey
Five-Spice Burgers with Warm Mu Shu Slaw
Chinese five-spice powder adds a kick to these burger patties, while the crunchy Mu Shu slaw topping helps balance out the spice. Either ground chicken or pork meat works well with these Asian flavors. Get the recipe.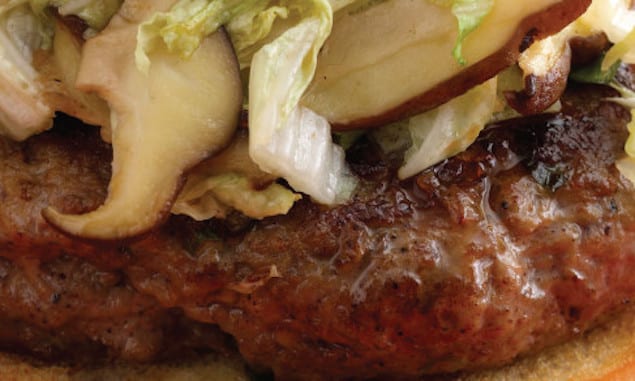 Thinkstock
Chia Chipotle Bean Burger
Chia seeds are the new "it" superfood, and they combine with black beans to create a burger patty that's high in protein and fiber and low in fat. As a bonus, you can refrigerate the leftover chia gel in a sealed container for up to two weeks, so you'll have some on hand for even more healthy recipes. Get the recipe.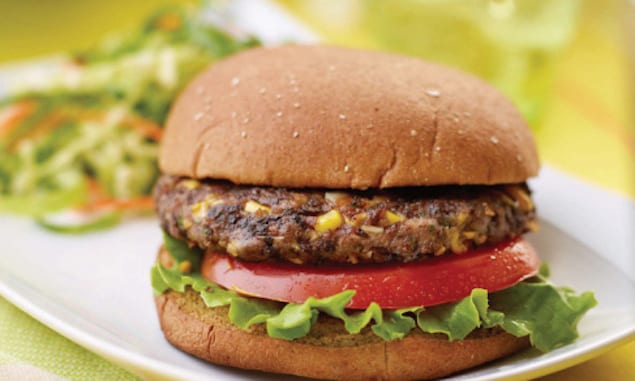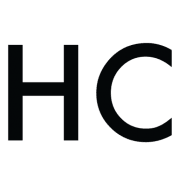 Relish
Offering more than 14,000 recipes plus features and DIYs on cooking, dining and entertaining, Relish celebrates America's love of food. Relish is about honoring cooking traditions while exploring new trends and ideas, which is why millions of people turn to both Relish.com and Relish Magazine for special occasion recipes, quick and easy weeknight suppers and culinary adventures.