You want to bake more, but it sounds daunting. Check out these baking hacks for smooth sailing to delicious treats.
By Kristin Beischel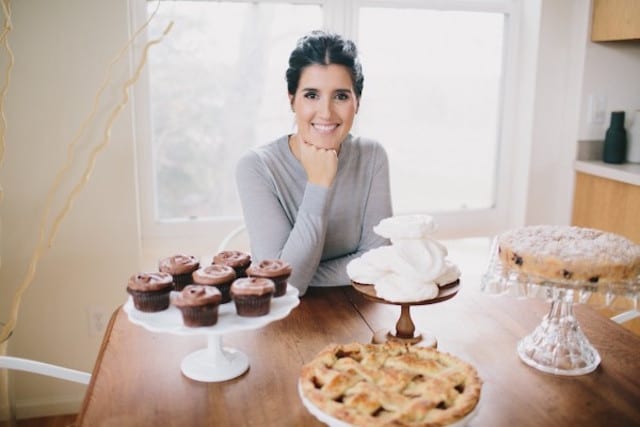 You want to do more baking, but it sounds daunting. Maybe you don't even know where to start.
You love the idea of treating your friends and family, but you don't have the time. At least not Monday through Friday.
Here are 20 of my favorite tried & true tactics that are guaranteed to save you time and will have you reaching for your measuring cups every weekend. For more easy baking tools and ideas, click here.
AVOID SOFTENING YOUR BUTTER OVERNIGHT
When a recipe calls for room temperature butter, it's important that you don't use cold butter straight from the fridge. Rather than bringing your butter to room temperature overnight, put it in the microwave (in the wrapper or not, it doesn't matter) for 10-15 seconds. Microwaves' power levels vary, so start with 10 seconds, and if the butter still feels cold to the touch, microwave it for another 5 seconds. You should not be heating it enough that it melts.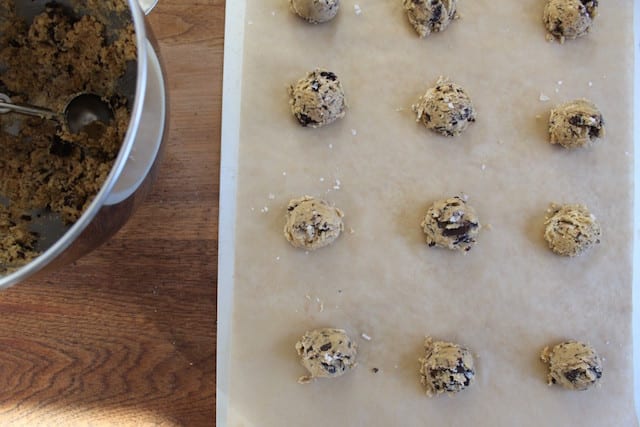 USE A COOKIE SCOOP TO QUICKLY PORTION
Buy one or two size variations of this. Your cookies, cupcakes, and muffins will all be the same size, and it's much quicker than rolling and scooping by hand.
PREP YOUR PANS FIRST
Before your hands get dirty and your kitchen counters are taken over, take out the necessary pans and line them with parchment paper. This will save time when you're ready to transfer the dough or batter to the pans.
GATHER INGREDIENTS AND TOOLS BEFORE YOU BEGIN
If everything is within arms reach when you're tackling the recipe, you'll save time versus having to run all over the kitchen.
READ RECIPES IN FULL FIRST
Ensure you have the correct ingredients and enough time before starting.
MAKE DROP COOKIES INSTEAD OF CUT-OUTS
While cut-out cookies look cute, they take a lot more time than drop cookies. You have to make the dough, chill it, roll it out, and cut out the cookies. Drop cookies are just that – you "drop" them onto cookie sheets. Chocolate chip cookies are an example of drop cookies. They might not be as cute, but they taste just as good.
CRACK YOUR EGGS IN A SEPARATE BOWL
Just in case you have a bad egg, you don't want to ruin batter, waste ingredients, and have to start over again. Crack the egg(s) first in a small bowl, and then transfer to the mixing bowl.
ALWAYS USE PARCHMENT PAPER TO LINE PANS
Not only does this help prevent burnt cookies and cakes getting stuck in pans, it also means easy clean-up. After you bake your item, just throw the parchment paper in the trash. You likely won't even have to wash your pan.
QUICKLY BRING EGGS TO ROOM TEMPERATURE
Eggs should almost always be at room temperature before you add them to a batter so they incorporate better. Fill a bowl with warm water and place the egg(s) in the water for 5 minutes.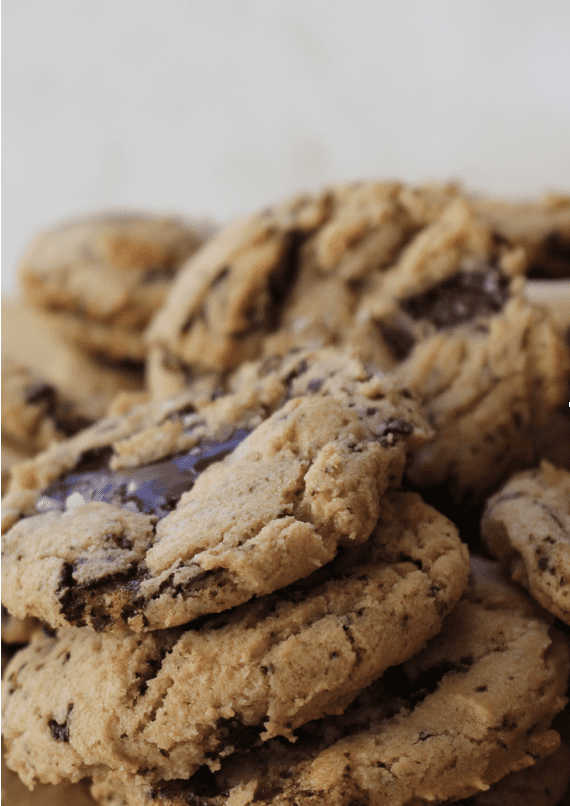 DON'T MAKE IT TOO DIFFICULT
Don't choose a fancy recipe. We all want to impress others, but it doesn't have to be complicated, difficult, or time-consuming to do so. Read through a recipe first, and make sure it doesn't sound too crazy.
LOOK FOR RECIPES THAT USE TIME-SAVING APPLIANCES
Stand mixers and food processors do a lot of work for us, so don't be shy to choose a recipe that requires an appliance if you have it.
LOOK FOR RECIPES THAT ARE ONE-BOWL
This means one thing — easy clean up.
MAKE CAKES IN ADVANCE
Cakes can be made in advance and frozen, and the quality doesn't suffer. Just bake the cake, let it cool, place it in your freezer on a plate for 30 minutes, then wrap 3 layers of plastic wrap around it and put it back in the freezer for up to 3 months.
See Also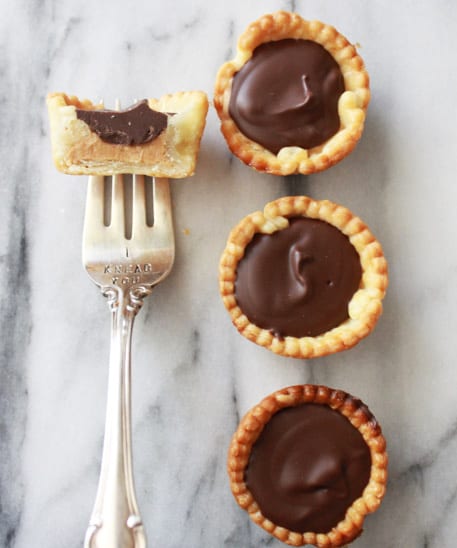 KEEP ALL OF YOUR BAKING INGREDIENTS IN ONE CUPBOARD
This saves time when you're searching for an ingredient.
MELT CHOCOLATE IN THE MICROWAVE
Rather than hassling with a double boiler on the stove, you can melt chocolate in 30-second bursts in the microwave. Just make sure to take it out every 30 seconds and stir so it doesn't burn.
USE A KITCHEN SCALE
While this seems daunting, a scale is actually faster, easier and cleaner than measuring cups. Not to mention it's more accurate. Look for one like this.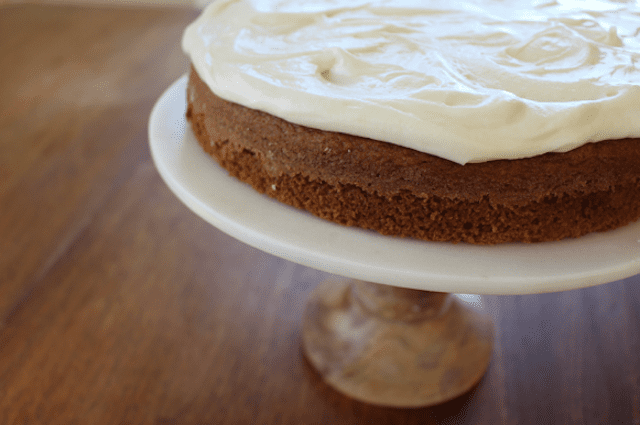 INVEST IN SOME SPECIALIZED EQUIPMENT
It's not the smartest thing to have a cabinet full of equipment that you use once a year. However, some items are worth it like an apple peeler. If you even make an apple pie once a year, you'll be so thankful you never have to peel, slice, and core apples again. That piece of equipment just reduced your apple prep time by 90%.
PREHEAT THE OVEN FIRST
This seems like a no-brainer, but people often forget to do this before they start a recipe, and a lot of ovens actually take longer than 10 minutes to preheat regardless of what the temperature display reads.
MAKE COOKIE DOUGH AHEAD OF TIME
Cookie dough can be made ahead and refrigerated for up to 2 days. When you need to bake it, just scoop onto cookie sheets.
KEEP YOUR STAND MIXER OUT ON THE COUNTER
The mental inertia around dragging your mixer out to bake a recipe is higher than you might think. The mixer is quite heavy, so remove all roadblocks to baking and just keep it out in plain view. Plus, you'll look like a professional baker.
Kristin Beischel is the author of BakeLikeAChamp.com, where she helps women bake gourmet treats in their busy lives. Get instant access to her free 3-Step Guide to Baking in Advance so you can learn her exact process for freezing baked goods and start impressing your friends and family.
Kristin Beischel
Kristin Beischel is the author of Bake Like A Champ, where she helps women discover a game-changing approach to baking from scratch that actually fits into their busy lives. Get instant access to her free 3-Step Guide to Baking in Advance so you can learn her exact process for freezing baked goods and start impressing your friends and family.