We're not sure when Sriracha officially took over as reigning condiment—but we're on board. This spicy Thai chili sauce is being featured front and center in all kinds of recipes, from savory to sweet. Get your Sriracha on!
By Jeanette Morelan
This article has been posted with permission and originally appeared as 15 Sriracha Recipes to Fuel Your Hot Sauce Addiction on Relish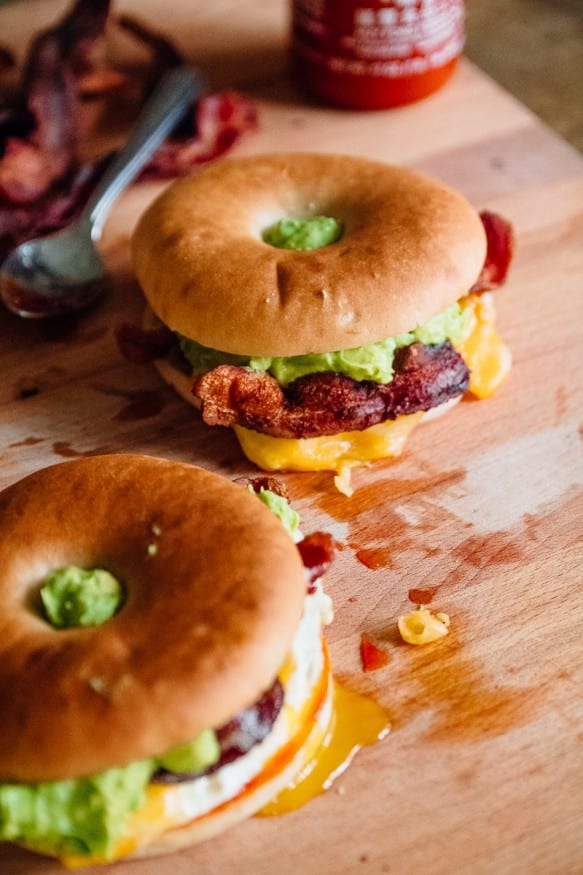 www.dadwithapan.com
Sriracha Breakfast Sandwich
It's everything you could ask for in a bagel sandwich—eggs, cheese, bacon, guacamole —and homemade Sriracha ketchup. See the recipe.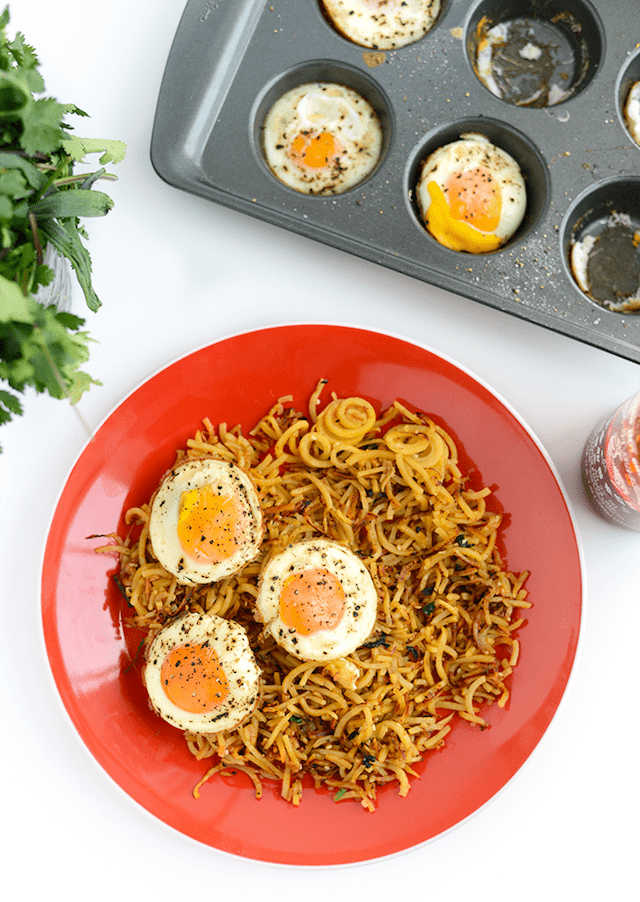 www.fitfoodiefinds.com
Garlic Sriracha Hash Browns
Say your "goodbyes" to boring breakfasts. Use a spiralizer to make your own sweet potato hash browns, complimented by minced garlic and, you guessed it —a little Sriracha. See the recipe.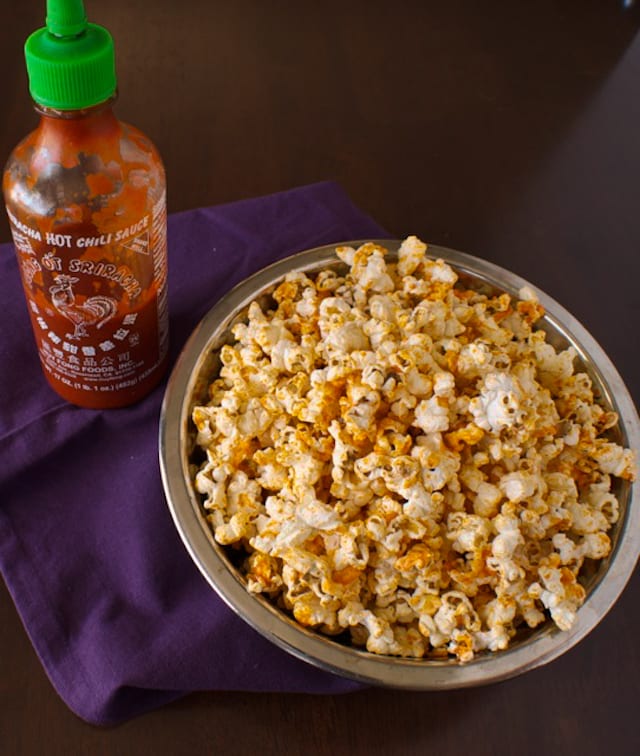 www.aroundmyfamilytable.com
Sriracha Popcorn
Add a little kick to homemade popcorn, and watch sparks fly. See the recipe.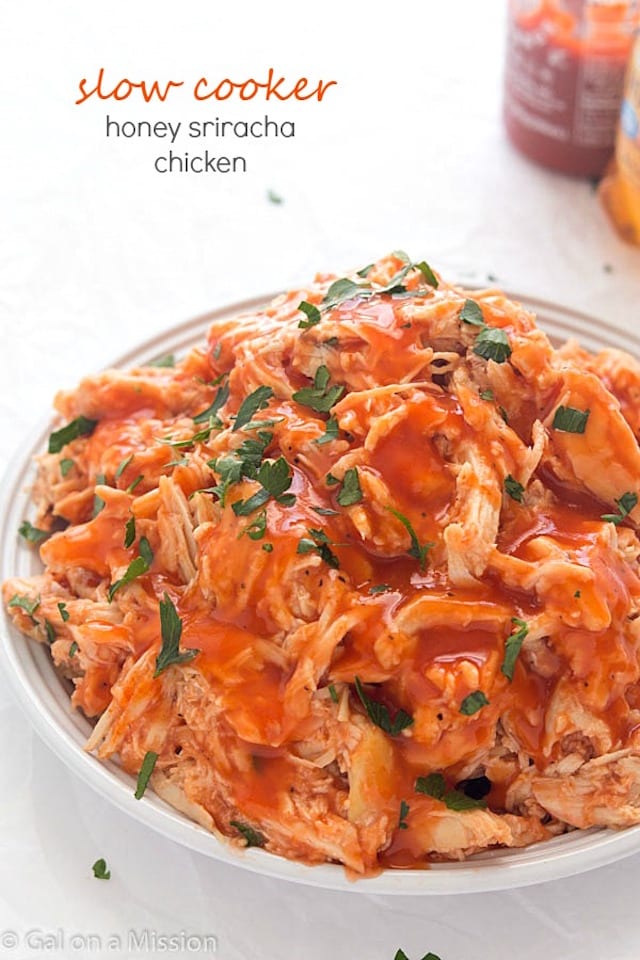 www.therecipecritic.com
Slow Cooker Sriracha Chicken
Delicious sweet-and-spicy shredded chicken has endless possibilities: sandwiches, tacos, salads, you name it. See the recipe.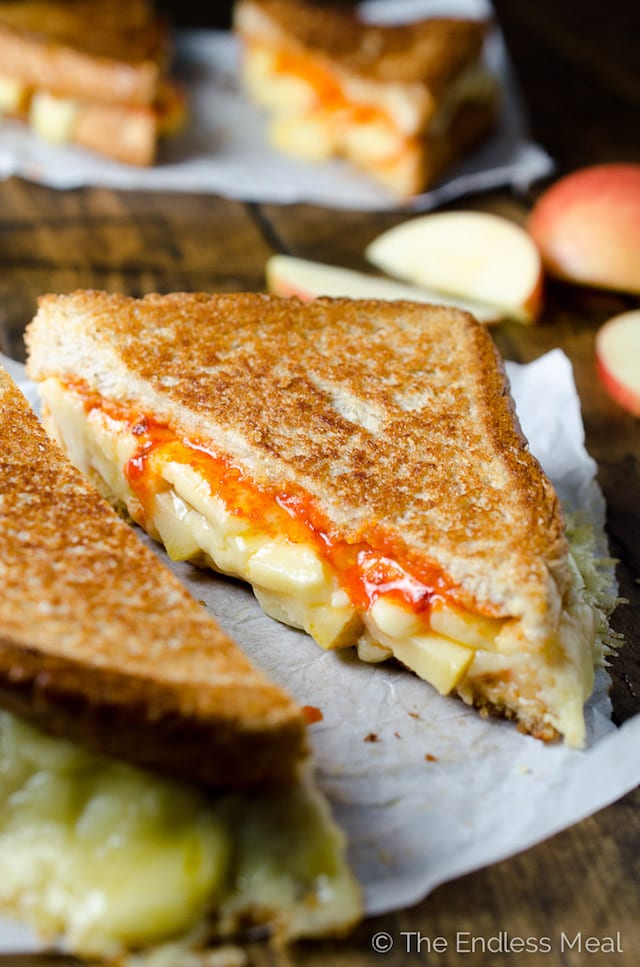 Sriracha Apple Grilled Cheese
This childhood classic just got a HOT makeover. We love the addition of apple for a little sweetness, but the Sriracha-infused butter is what takes this old-school sammie to entirely new heights. See the recipe.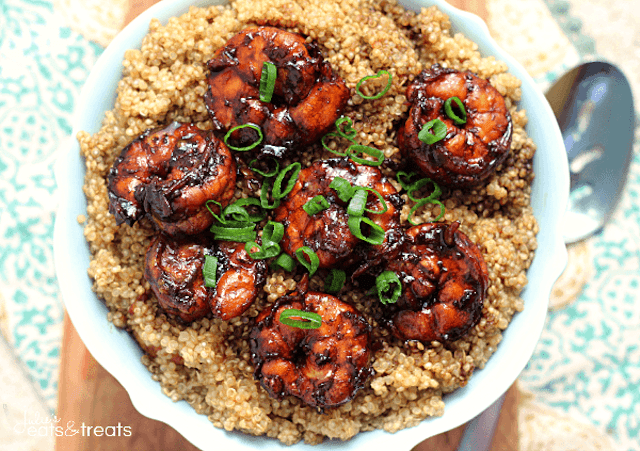 www.julieseatsandtreats.com
Sriracha Shrimp and Quinoa
The balsamic Sriracha sauce that glazes these shrimp makes this meal nothing short of extraordinary. The best part? It only takes twenty minutes to make! See the recipe.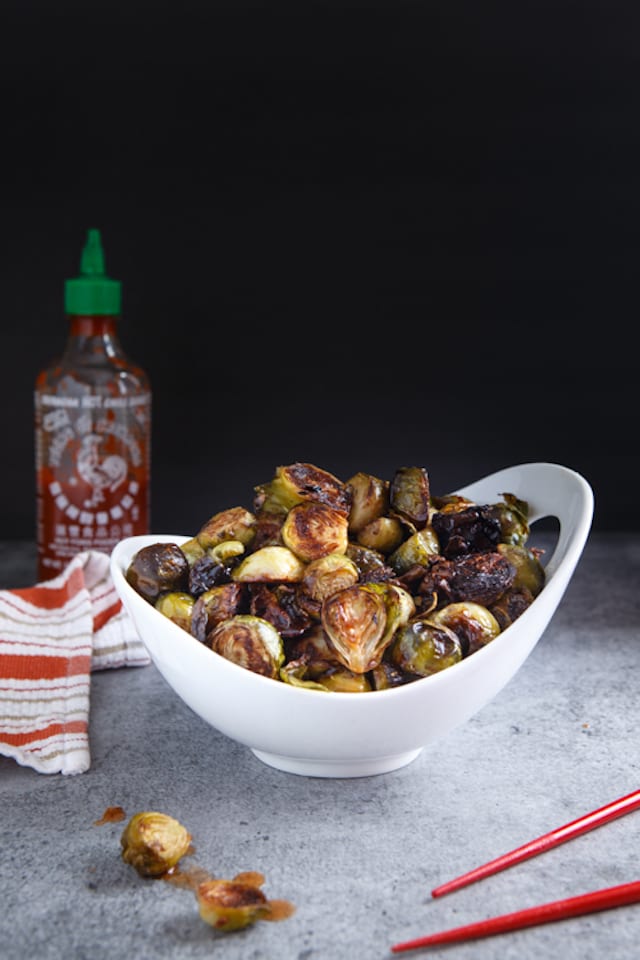 www.sharedappetite.com
Roasted Sriracha Brussel Sprouts
Say goodbye to boring brussels—lovers of spicy food will never be the same after this one. See the recipe.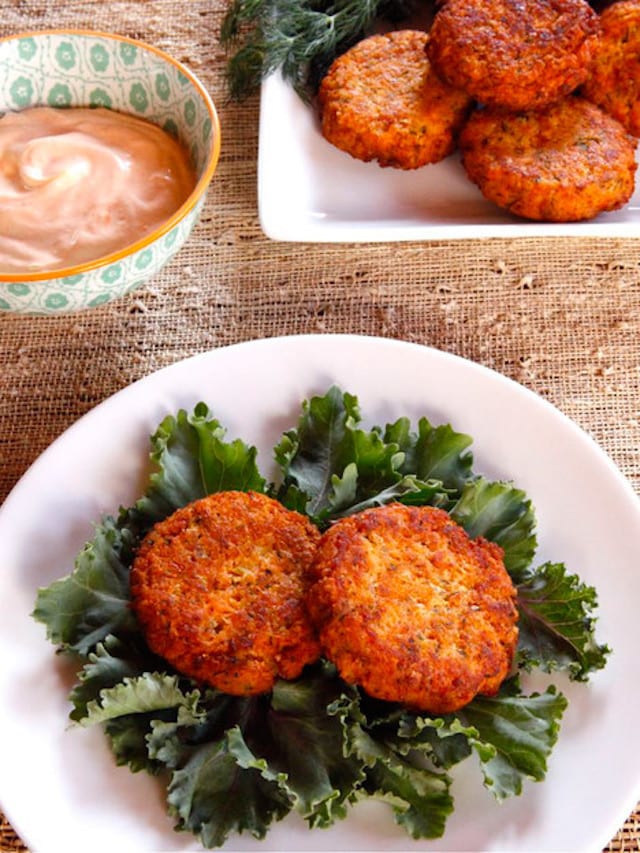 www.toriavey.com
Sriracha Salmon Cakes
Crispy, crunchy, and filled with all around goodness, these salmon cakes will not disappoint. A creamy Sriracha mayo sauce provides a perfect garnish. See the recipe.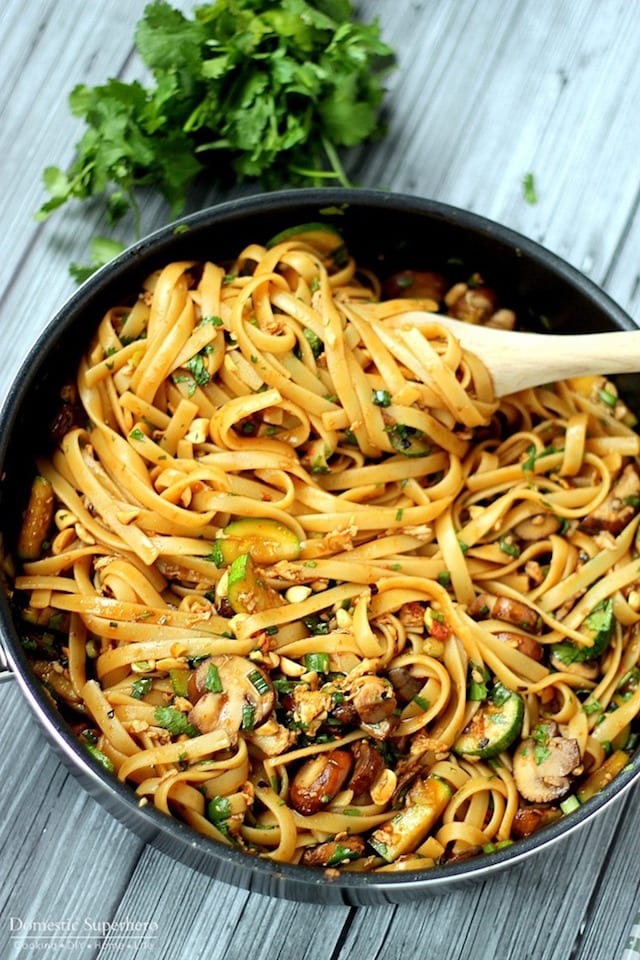 www.domesticsuperhero.com
Thai Sriracha Noodles
Bring this red sauce back to its roots with this sinfully simply noodle recipe. It's an easy base for your favorite protein addition and makes for a quick lunch or dinner. See the recipe.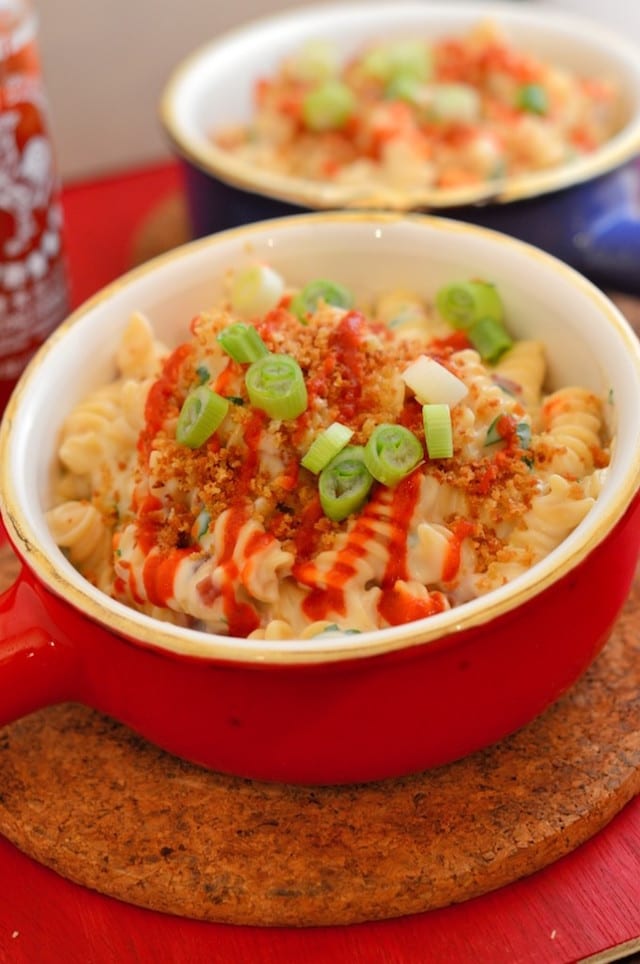 www.savoryexperiments.com
Aged Gouda Sriracha Mac and Cheese
Cheese and Sriracha were meant to be the best of friends. Aged gouda provides a smoky, creamy base that will leave you in awe of what you've been missing. See the recipe.
See Also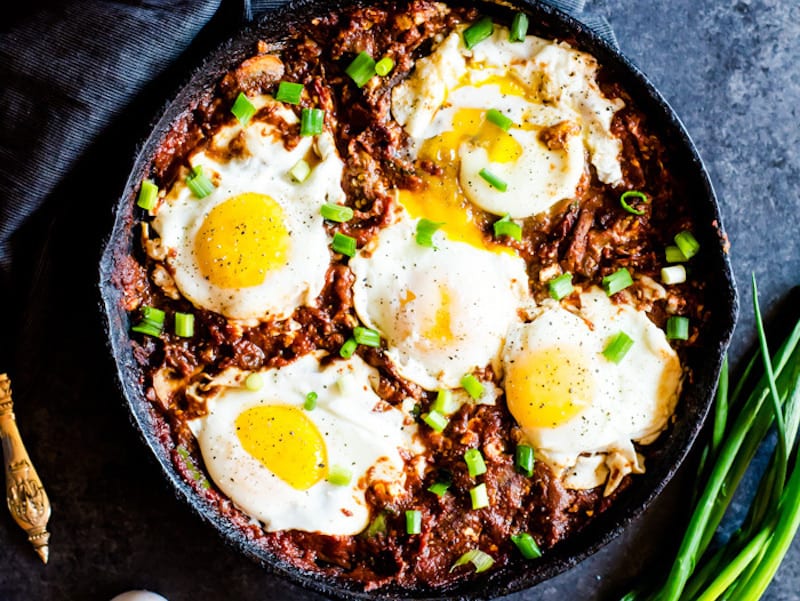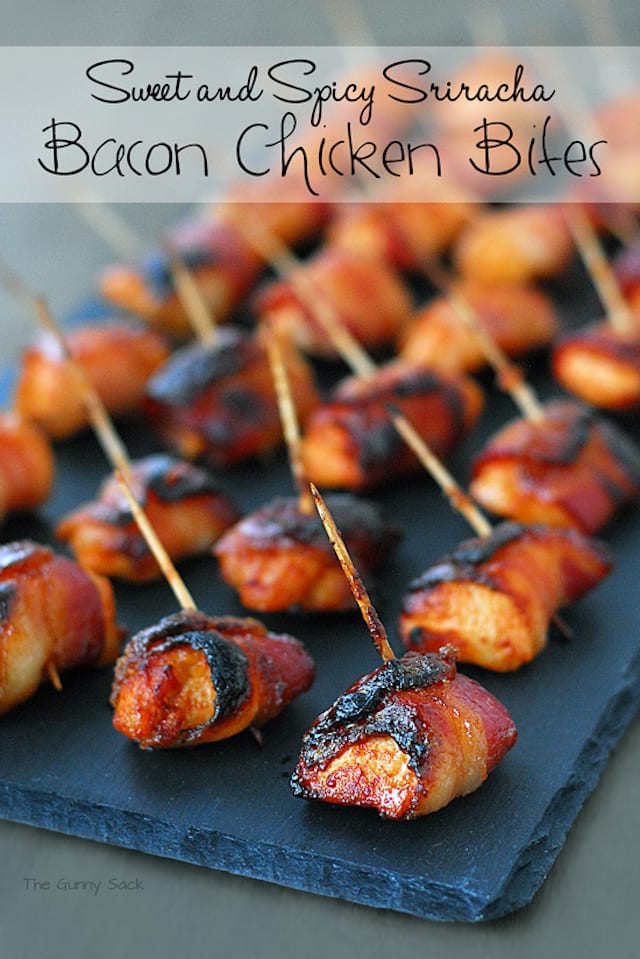 www.thegunnysack.com
Sriracha Bacon Chicken Bites
Bring a tray of these zingers to your next social gathering, and prepare to seriously impress. See the recipe.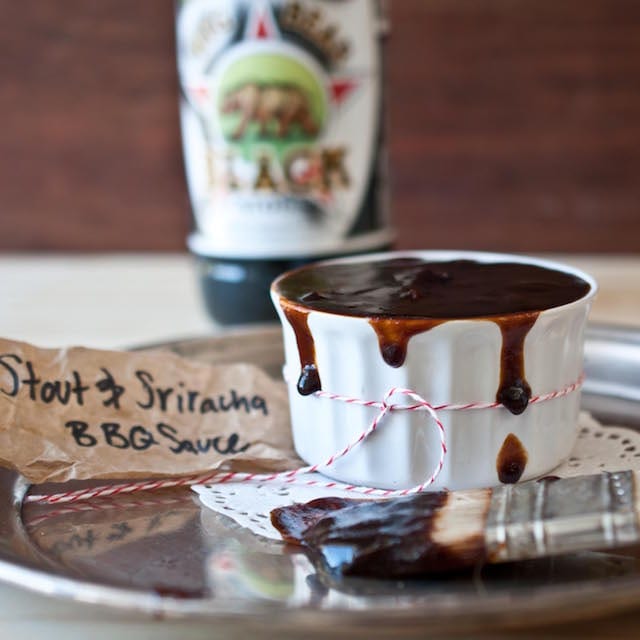 www.thebeeroness.com
BBQ Stout and Sriracha Sauce
Pair your favorite stout with Sriracha to give a major upgrade to traditional barbecue sauce, with just a hint of spice. You're gonna want to put this stuff on everything. See the recipe.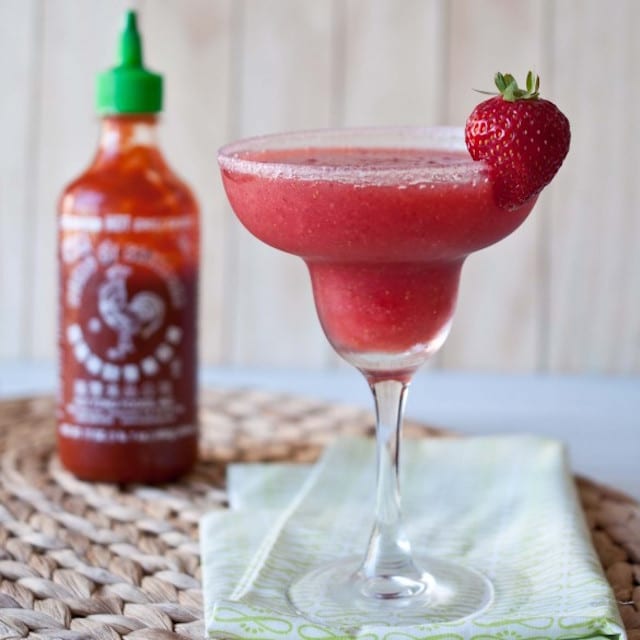 www.domesticfits.com
Strawberry Sriracha Margarita
Be careful with this one: alcohol tends to intensify heat, so add your sauce sparingly. See the recipe.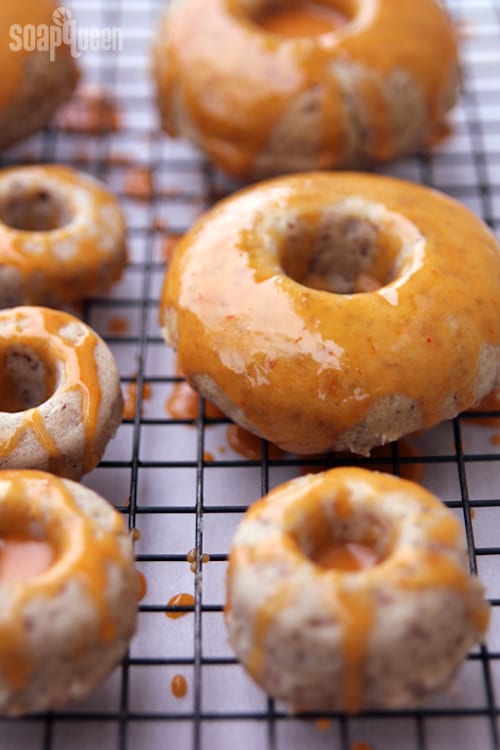 www.soapqueen.com
Sriracha Maple Donuts
Sometimes food pairings are so wrong, they're right. These maple donuts with a Sriracha glaze are an extraordinary sweet and spicy combo that will have you wondering what else you could add Sriracha to. See the recipe.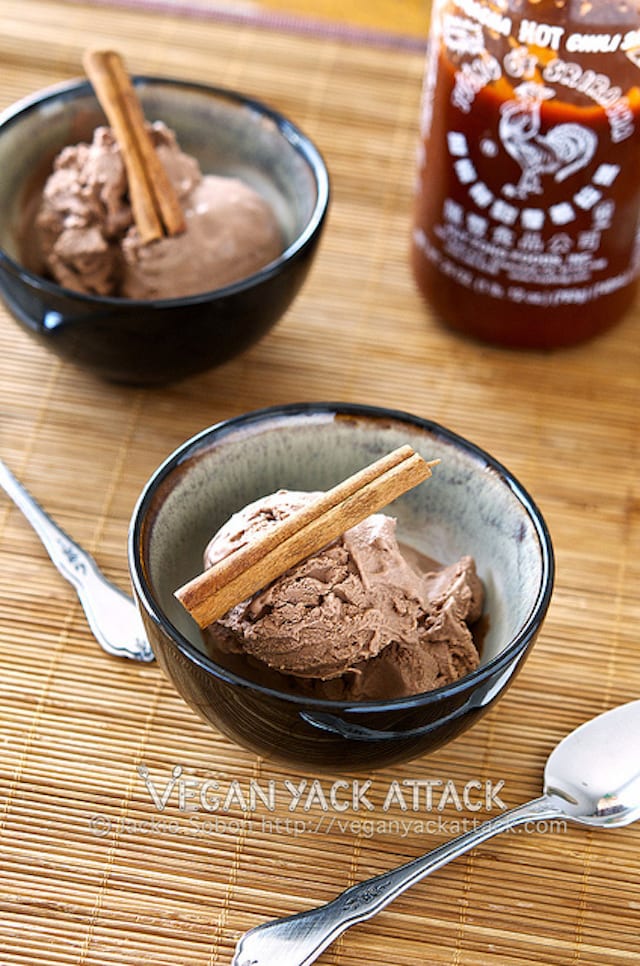 www.veganyackattack.com
Chocolate Sriracha Ice Cream
Pairing chocolate with chili leads to an unexpectedly delicious experience for your taste buds. This ice cream is super easy to make (and even easier to get addicted to). See the recipe.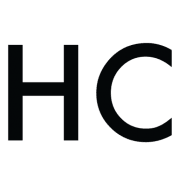 Relish
Offering more than 14,000 recipes plus features and DIYs on cooking, dining and entertaining, Relish celebrates America's love of food. Relish is about honoring cooking traditions while exploring new trends and ideas, which is why millions of people turn to both Relish.com and Relish Magazine for special occasion recipes, quick and easy weeknight suppers and culinary adventures.