Ah, the holiday season—a little bit frantic, and a whole lot of fun. This time of year, we're happy to accept a little extra help wherever we can find it, whether it be in the form of extra cooks in the kitchen, a few tried and true "easier-than-it-looks" recipes, or an arsenal of super handy, time-saving kitchen tools. Today, we're going with the latter. Grab these gadgets to make holiday cooking easier or add them to your wish list for great gift ideas.
By Alissa Harb
This article has been posted with permission and originally appeared as 15 Time-Saving Kitchen Gadgets Under $30 on Relish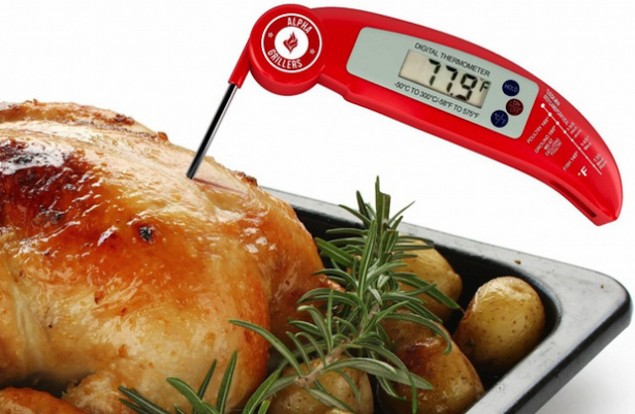 Instant Read Thermometer: $13
For whole roasted turkey and chicken, a reliable meat thermometer is a must. This digital thermometer offers up a digital read within 7 seconds and comes complete with a kitchen probe, making it perfect for not only meats, but also for frying liquid and homemade holiday candy recipes. Find it here.
Pumpkin Gutter: $12
This gutting attachment is ideal for hollowing out pumpkins and other hard winter squash varieties—without damaging seeds, if you subscribe to the "whole pumpkin" approach. The attachment is compatible with most electric and cordless drills to get the job done in a hurry, and it's dishwasher safe to boot. Find it here.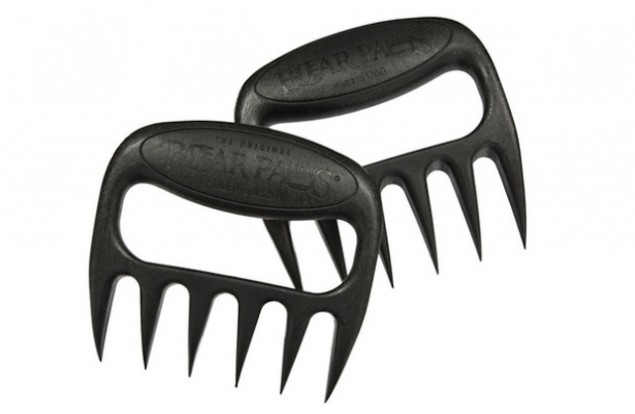 Pulled Meat Tool: $12
Once your meat reaches its ideal temperature and has been allowed time to rest, get it plate-ready in a hurry with these heavy-duty meat handler forks. Stay-cool handles make them safe for using on hot items, and they're perfectly suited as a carving accompaniment, shredding tool, or serving utensil (think easy-grip salad tongs). Find it here.
Icing Spatula: $5
Trust us, the right tool makes all the difference. Sure, you can ice your baked goodies with a butter knife, but things will run a lot more smoothly if you're outfitted with a tool specifically designed for the task. Find it here.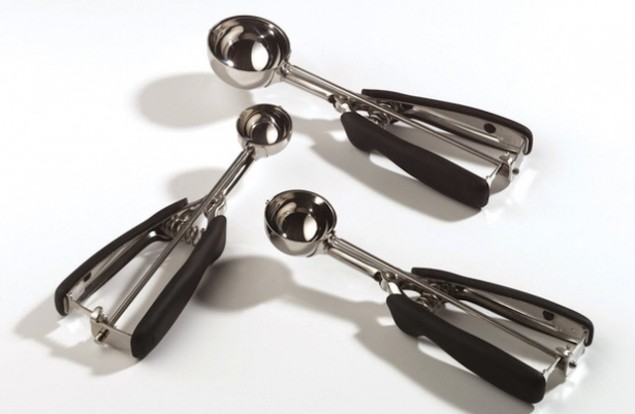 Cookie Scoops: $13-$15
Make perfectly uniform cookies in a hurry with this easy-grip cookie scoop (available in three sizes) from the ever-reliable OXO. We know, we know. Licking the spoon is half the fun. But this baby will save you time and batter. Find it here.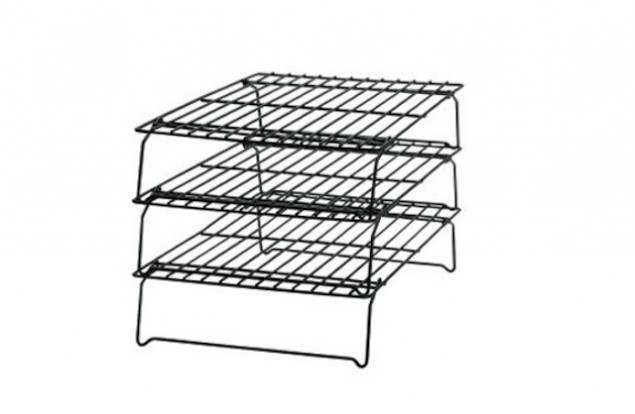 3-Tier Cooling Rack: $10
Short on kitchen space? Capitalize on both bake time and breathing room with a cooling rack like this steel version from Wilton, featuring three sturdy tiers, so you can cool multiple creations at once—and keep the momentum going. Find it here.
Hot Handle Holder: $5
For the uber-efficient home cook (and the accident prone), this heat-resistant silicone gripper from Lodge allows you to handle your cast iron in a hurry, with no fumbling and no burns. Because first aid takes time, you know. Find it here.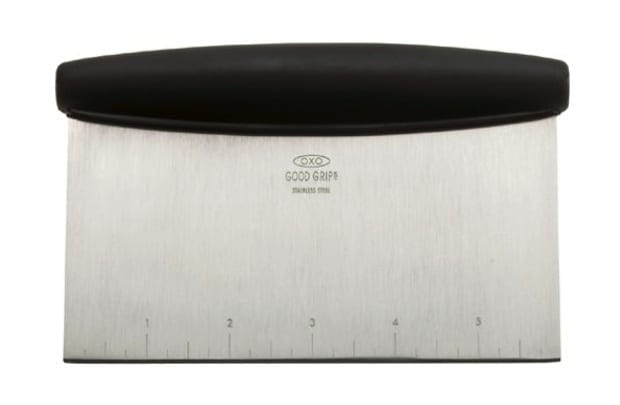 Stainless Steel Bench Scraper: $10
The ultimate ally for efficient baking (and beyond), this multipurpose stainless steel blade is the ideal choice for sectioning and scraping. Find it here.
Fruit and Vegetable Spiralizer: $30
For quickly creating perfectly uniform fruit and vegetable ribbons, a spiralizer is the way to go. This tri-blade slicer from Spiralizer comes complete with three settings to serve a number of purposes—anything from baked goods to hearty soups to the prettiest of salads. Find it here.
Dual Julienne and Vegetable Peeler: $10
For a hand-held (and easily portable) alternative, this ultra-sharp precision tool doubles as a peeler and julienne slicer—much faster than using a knife, and much simpler than breaking out the spiralizer when you're tackling a small job. Find it here.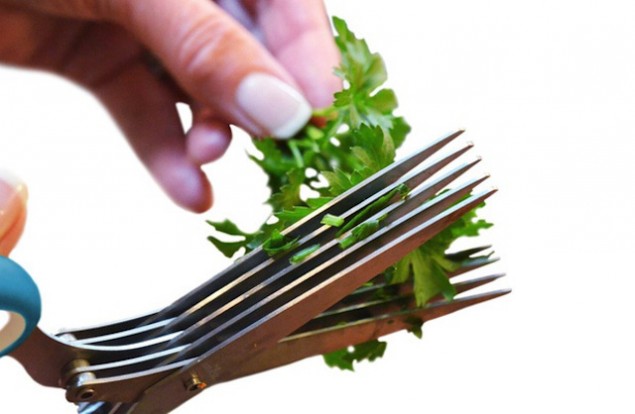 Multi-Blade Herb Scissors: $10
Whether ingredient or garnish, fresh herbs are a must during the holiday season. These multi-blade herb scissors are a must-have for saving time on prep, and they come complete with a specialized tool for easy cleaning. Find it here.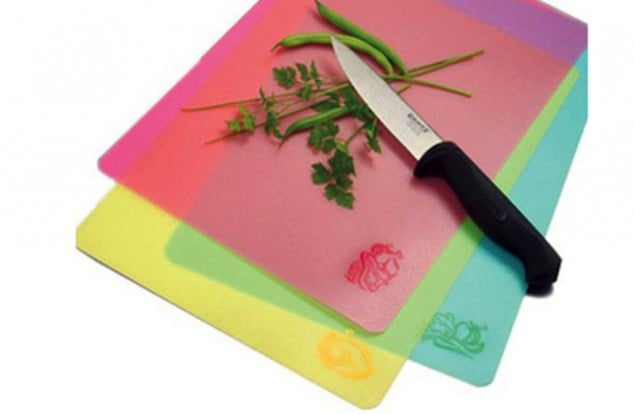 Flexible Cutting Boards: $18 for 3
A set of flexible cutting boards like this color-coded collection from Norpro goes a long way towards efficient food prep. Simply chop your ingredients, fold, and transport straight to the stovetop. Plus, each board is designated for a certain type of ingredient—so there's no need to re-wash boards multiple times for a single recipe. Find it here.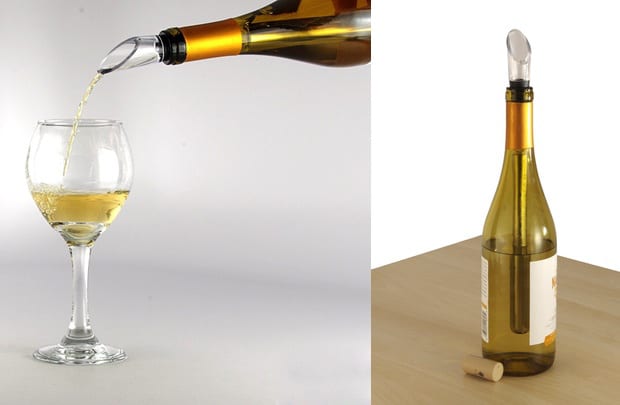 3-in-1 Quick Wine Chiller: $18
Guests on the way? Or perhaps you like a glass of white while you prep. Hey, no judgment here. Whatever the case may be, this top-rated wine chilling wand—complete with aerator and pouring spout—will chill your bottle in a hurry. Find it here.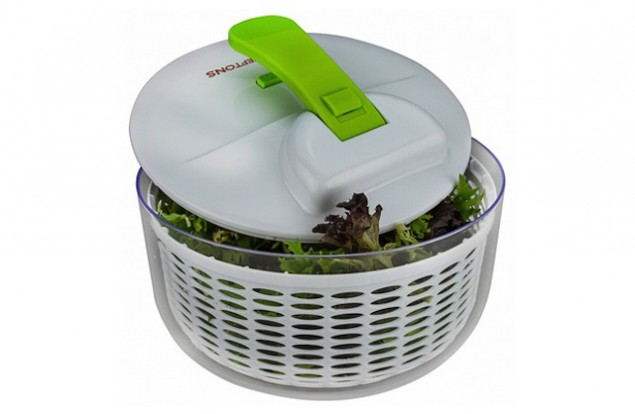 Large Salad Spinner: $25
The days of shaking a colander of wet greens into submission are long gone. It's high time you got yourself a salad spinner. Find it here.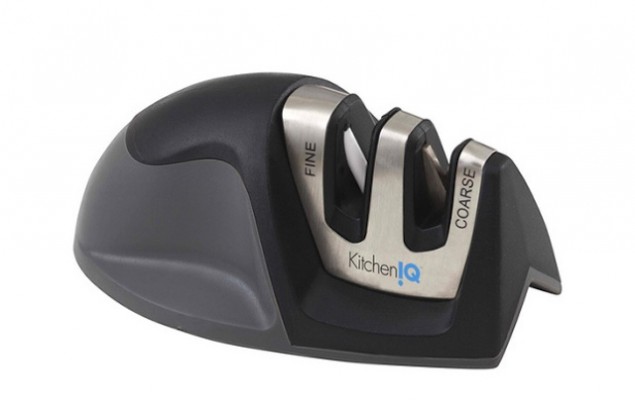 Knife Sharpener: $6
Nothing worse than a dull blade, folks. Not only are dull knife blades dangerous, they're a drain on your precious prep time. Keep your tools sharpened and at the ready with this two-stage knife sharpener from Kitchen IQ. Find it here.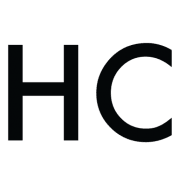 Relish
Offering more than 14,000 recipes plus features and DIYs on cooking, dining and entertaining, Relish celebrates America's love of food. Relish is about honoring cooking traditions while exploring new trends and ideas, which is why millions of people turn to both Relish.com and Relish Magazine for special occasion recipes, quick and easy weeknight suppers and culinary adventures.