We don't cook fish as much as we'd like. To boost the number of fish nights on menus this week, we're sharing new seafood recipes to make at home.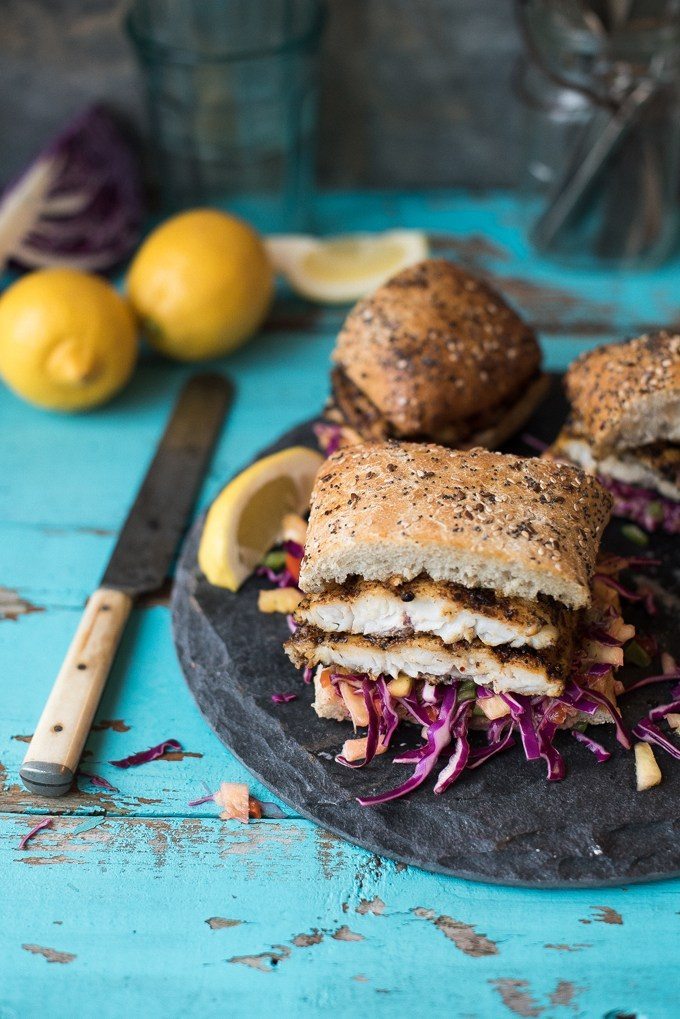 Cajun Catfish Sandwich with Slaw
This cajun catfish sandwich is cooked with the blackened technique and topped with a sweet and tangy pineapple slaw. See the recipe.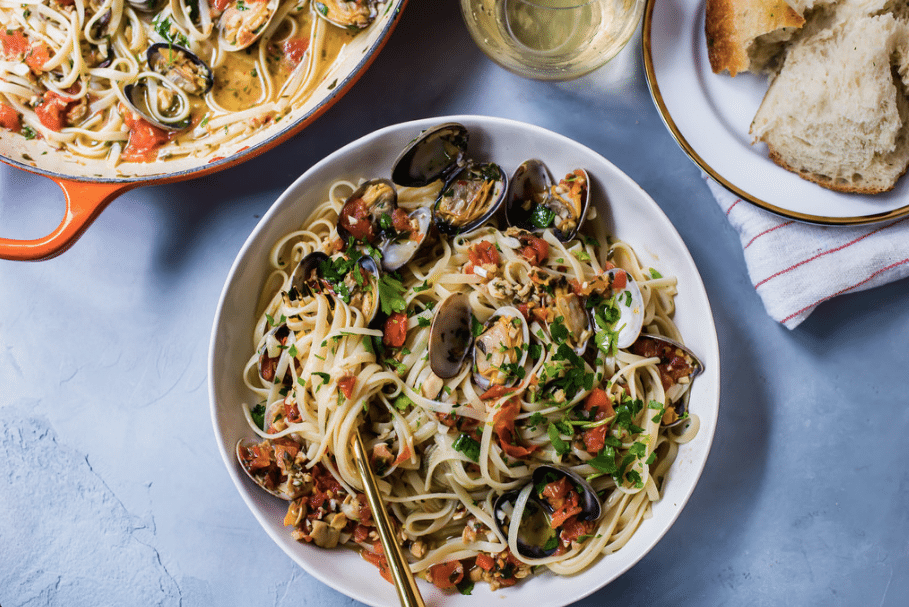 Clams and Linguini in Wine Sauce
With a burst of tomatoes, this creamy sauce is just the right amount of buttery brightened up with white wine and perfect with clams and linguini. See the recipe.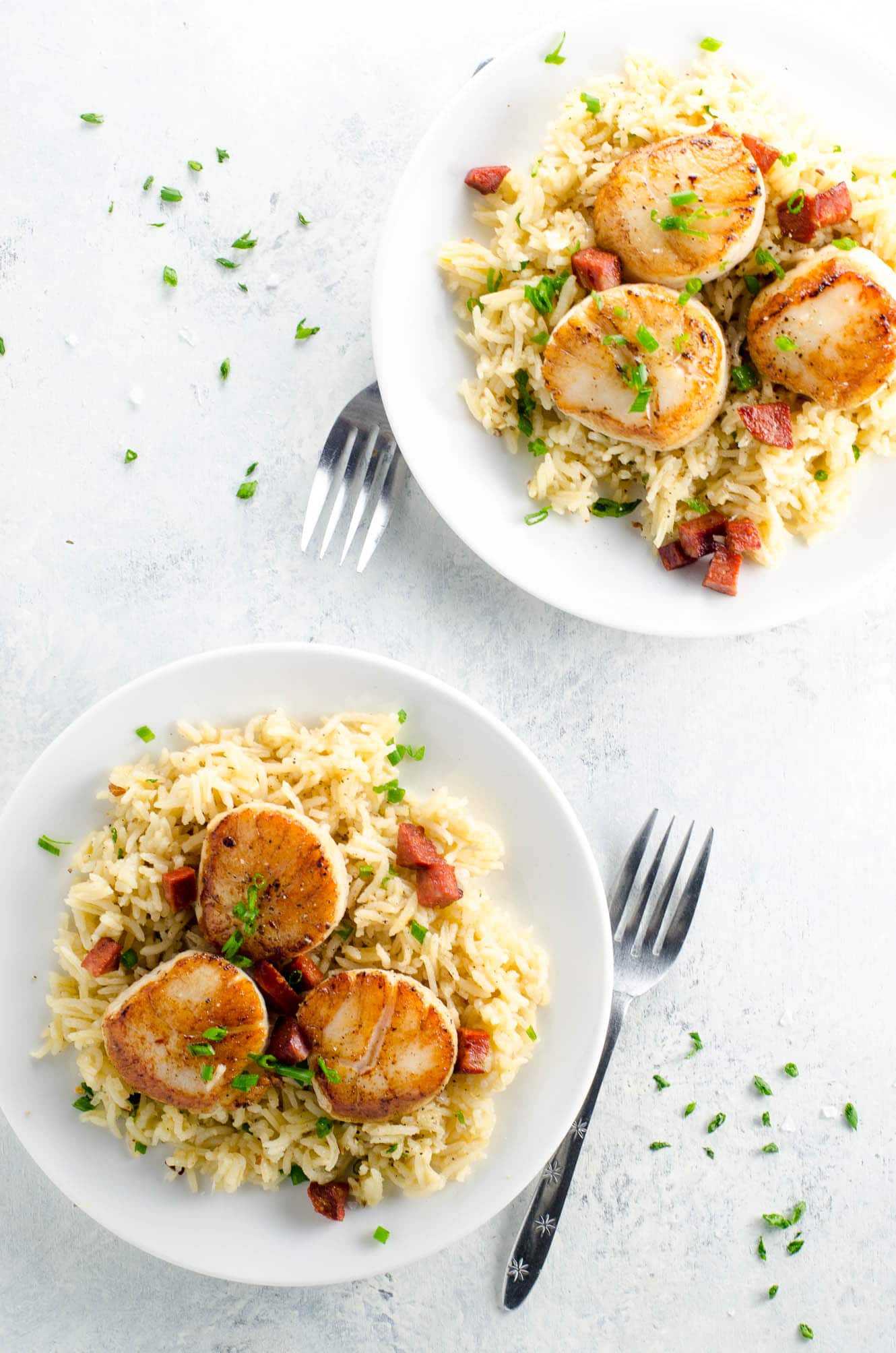 Seared Chorizo and Scallops
Reasons to love scallops: they're elegant, cooked in minutes and melt in your mouth. Check out this recipe seared with chorizo. See the recipe.
Salmon with Avocado-Cucumber Salsa
This easy roasted salmon is served with an avocado-cucumber salsa. It's a simple, refreshing way to prepare dinner in under 30 minutes. See the recipe.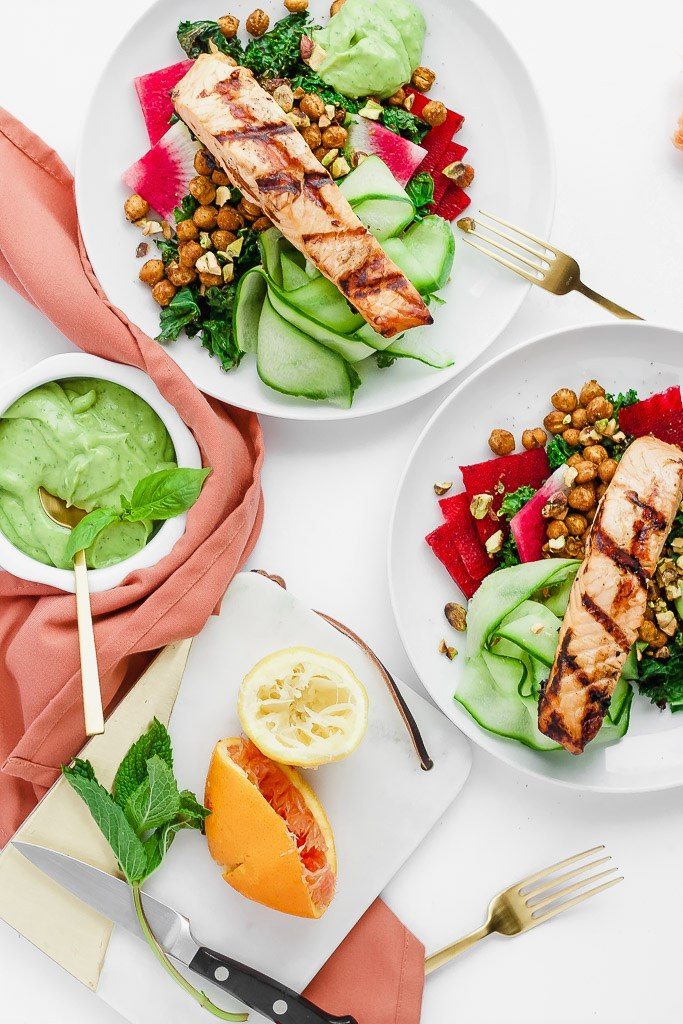 Grilled Salmon Salad with Crispy Chickpeas and Avocado Dressing
This citrus marinated grilled salmon is served on a bed of wilted kale. Top with crunchy, spiced chickpeas, fresh radishes, beets, cucumbers, pistachios and a creamy basil mint avocado dressing. It's a perfect spring dinner. See the recipe.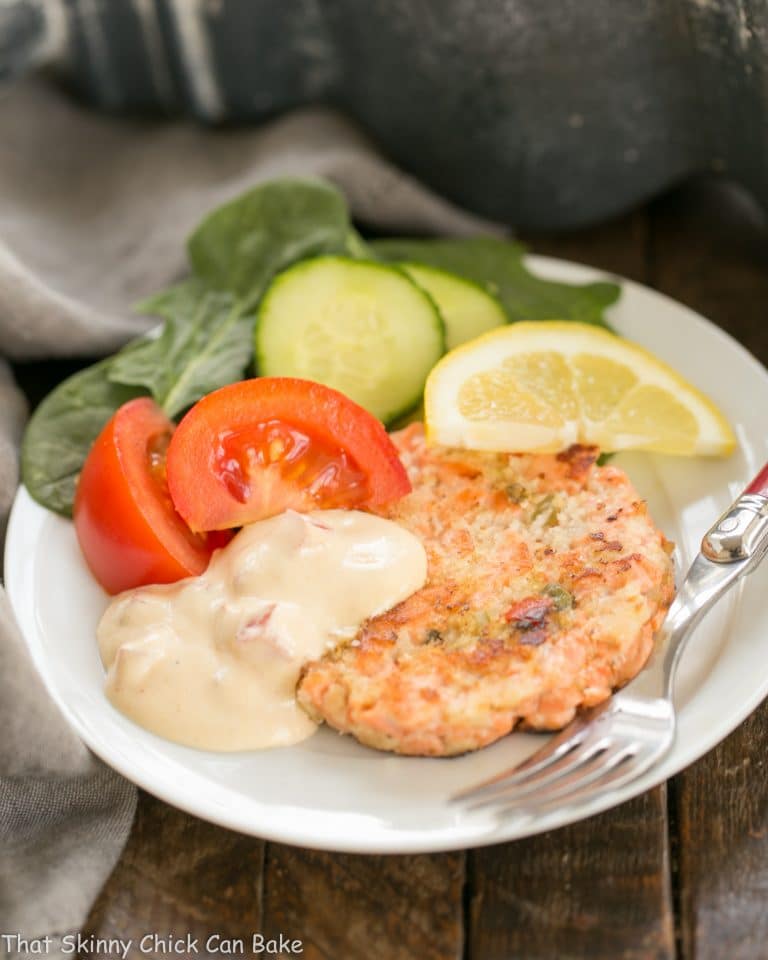 Homemade Remoulade Sauce and Salmon Cakes
These Fresh Salmon Cakes are an elegant version of comfort food. Ditch the canned salmon and try this recipe using all fresh, delicious ingredients and topped with a homemade remoulade sauce. See the recipe.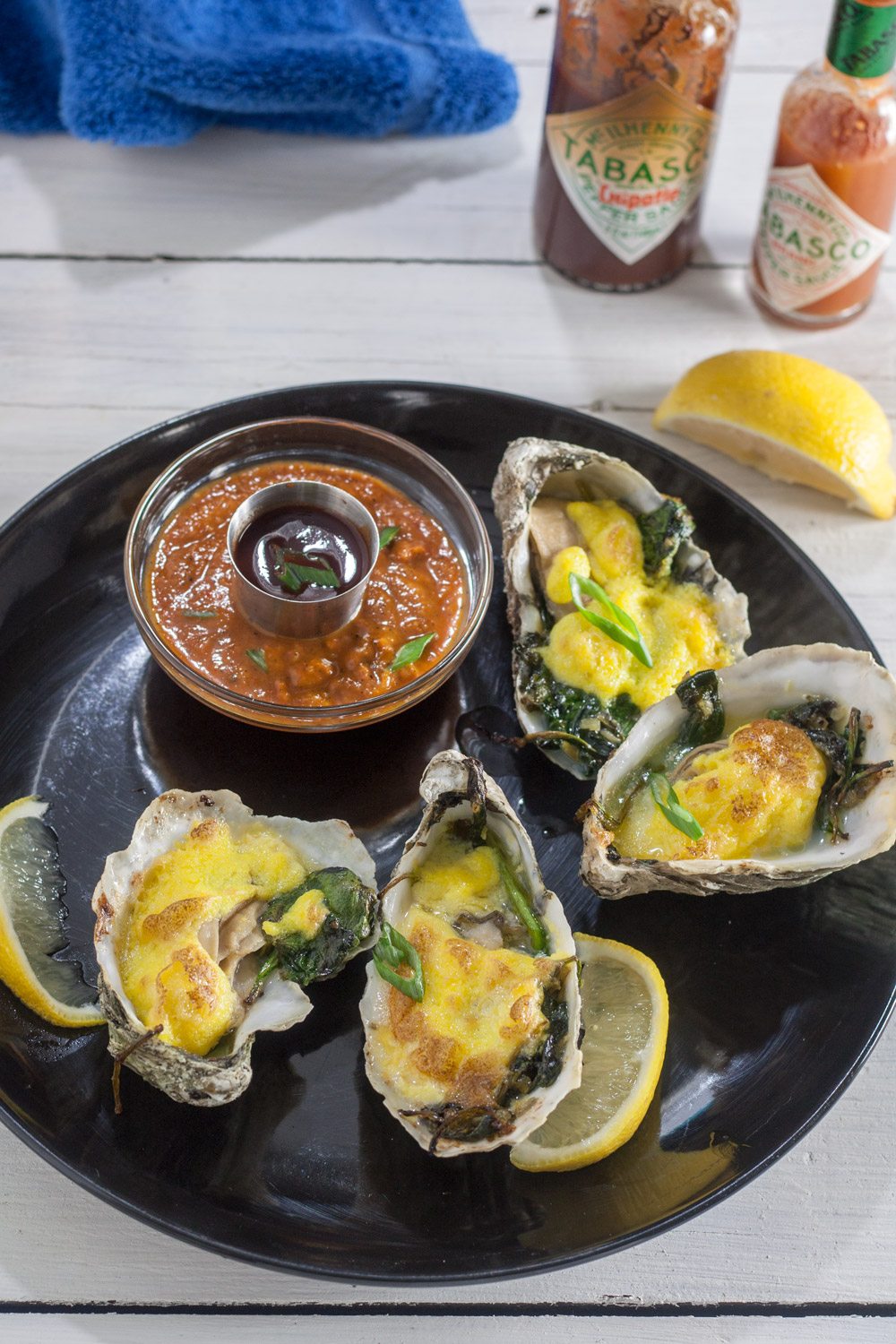 How to Make Oysters Rockefeller
Said to have been invented by Antoine's Restaurant in New Orleans in 1840, this classic oysters Rockefeller recipes is rich and one of our favorite seafood dishes. See the guide.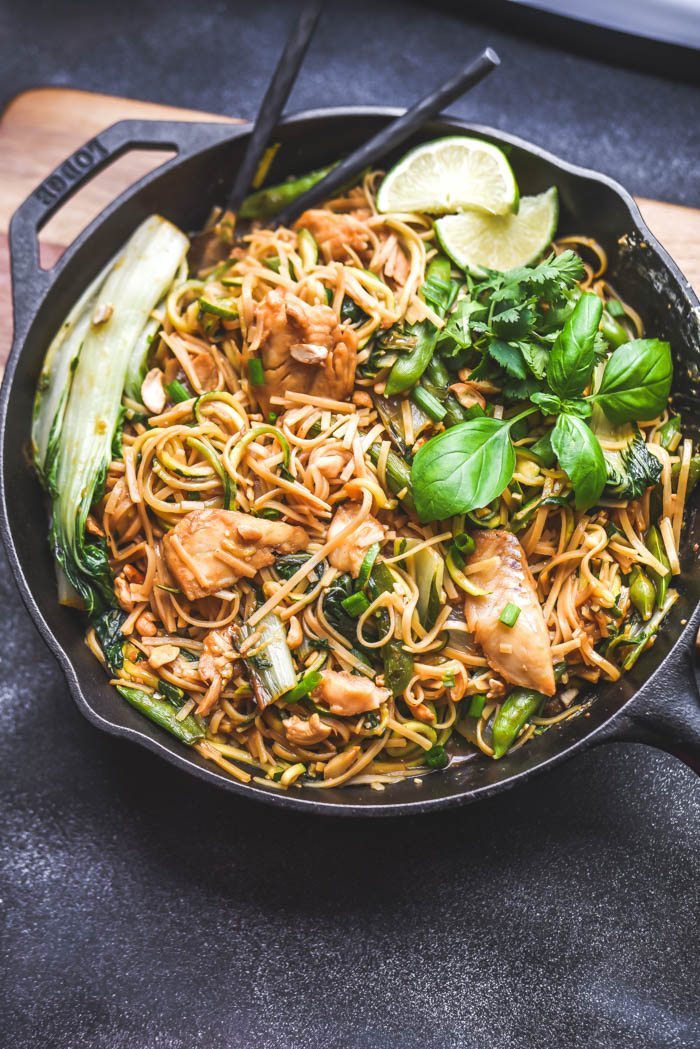 Spring Miso Mahi-Mahi Noodles
Dinner comes together quickly in this flavor-packed noodle recipe with asparagus, miso and tender mahi-mahi. See the recipe.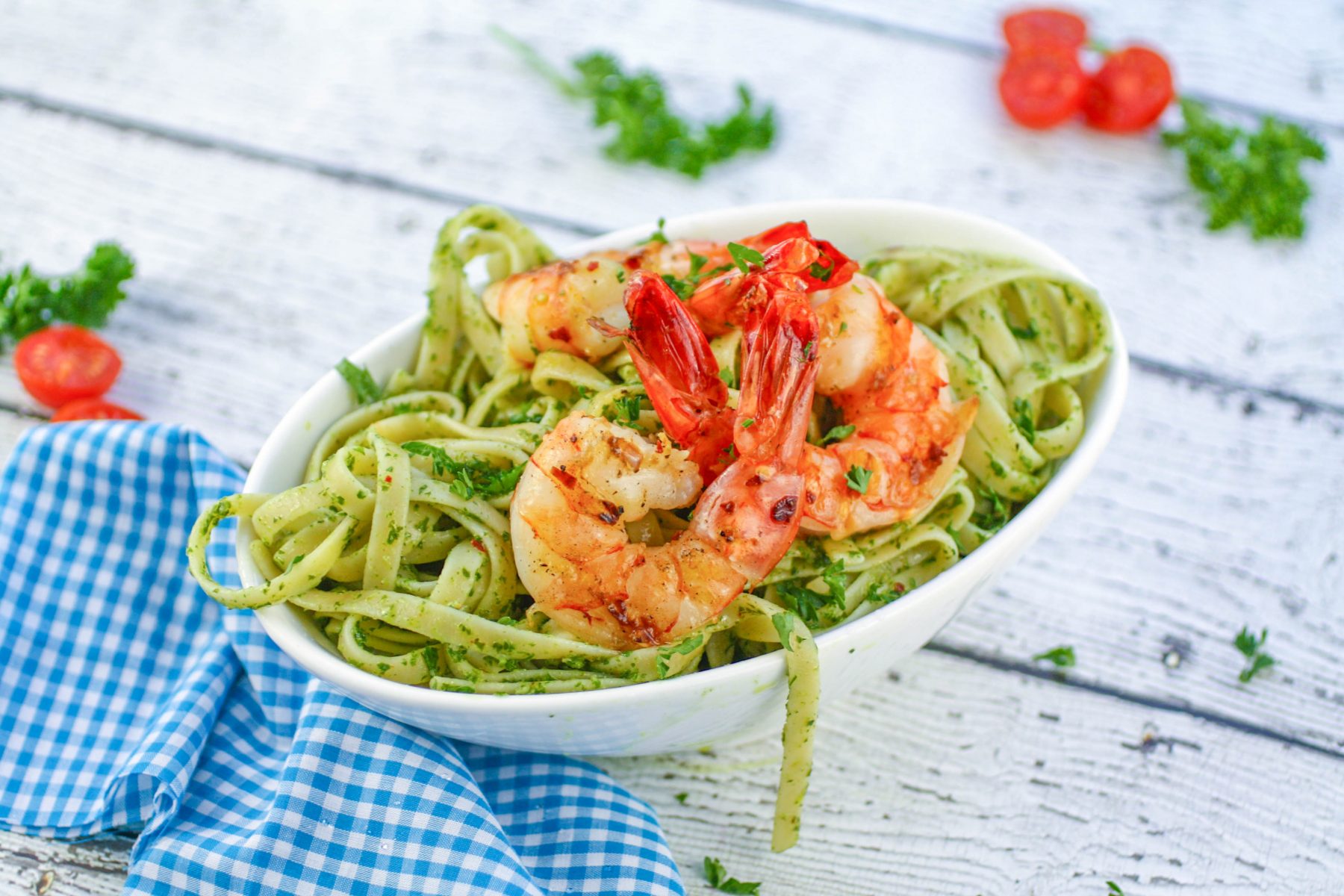 Grilled Shrimp and Chimichurri Pasta
Grill up some shrimp and serve it on a bright, herb-loaded bed of chimichurri pasta. See the recipe.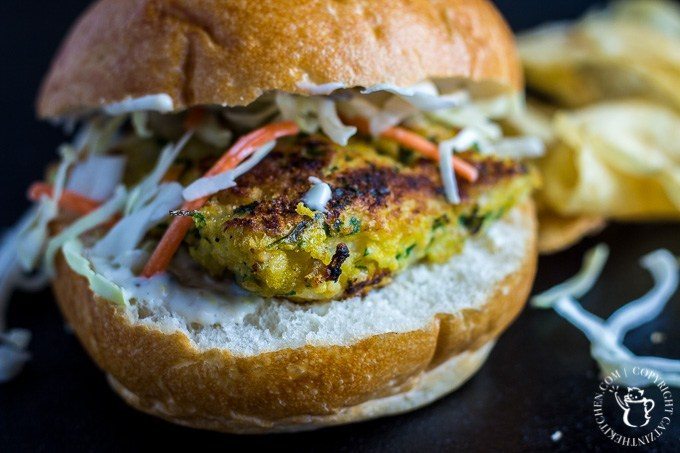 Forget Fast Food: Crispy Fish Sandwich
Skip the fast food drive thru with this buttery, flakey, and crispy fish sandwich. You'll be surprised at how much healthier and better tasting this is and you'll be wanting to make this at copycat version all the time. See the recipe.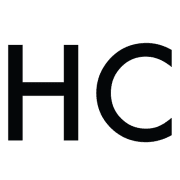 Honest Cooking
The Honest Cooking editorial team handpicks inspiring culinary stories to share with you that we think are beautiful. We strive to create an inspiring place for culinary exploration, salivating recipes, interesting personalities and stories.