This post is sponsored by Cavit. Inspire your pairings and recipes with delicious wine ideas. Be sure to enter their contest below for a chance to wini a trip to Italy.
Spring is in the air. The snow has finally melted away, the pastels have come out of the closet and the flowers are in bloom. It's the perfect time of year for a little pink. While of course, the tulips are blooming, what we are really excited for is the rosé! There's nothing more refreshing than sipping on a cool, fruit forward glass of wine and getting ready for the best part of the year!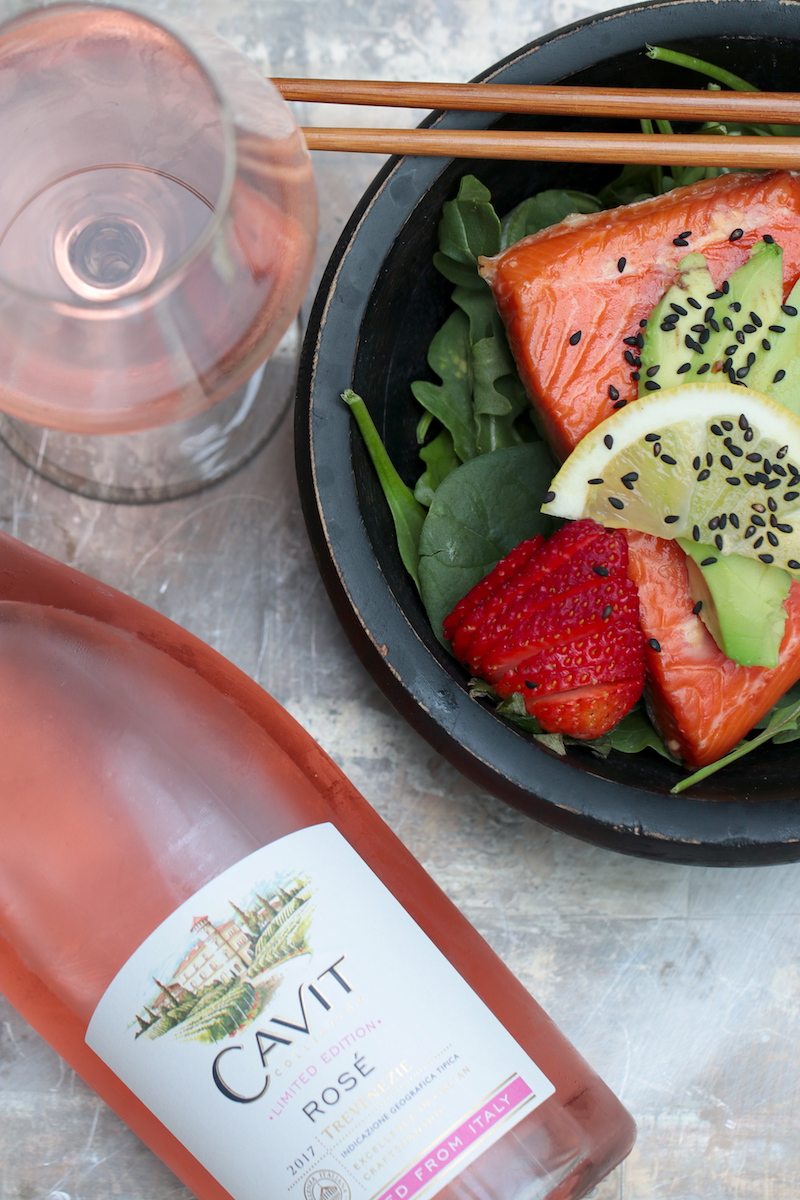 This year, we are especially excited because Cavit has just introduced their own Italian rosé. And it's everything we want to be sipping this spring right into summer. (Though, we could drink this rosé all year round.) With a medium-body, and fresh fruit aromas it's the perfect wine to mingle in cocktails, sauces and paired with a host of foods and of course, your favorite people.
Pack it on a Picnic
Somewhere between a light white wine and a bold red, rosés are super food-friendly with their medium-body. With its screw top, this bottle is perfect to pack in your basket and take to the park, no wine opener needed. Serving chicken salad sandwiches? This rosé can keep up. Keeping it simple with salty snacks and dips? This refreshing rosé with its subtle acidity and fresh flavors will revive your taste buds after a salty bite.
Pair it with Seafood
If you struggle with pairing a fattier fish with white wine or a white fish that gets drowned out by a big red, it's time to try a rosé. We love this bottle for its ability to mingle with salmon, tuna, and halibut. From fatty to lean, grilled, poached, smokey or served raw, this refreshing rosé really is the perfect pair.
Make a Cocktail
One of our favorite things to do with a quality bottle of rosé is to shake it into a cocktail or pour it into a festive punch bowl. Get ready for a refreshing sipper that is perfect to serve at brunch or happy hour. Check out our rosé cocktail recipe here for inspiration. (will link to the video/recipe we create this month)
Host an Oyster Happy Hour at Home
Once you learn how to shuck an oyster, you are well on your way to hosting a happy hour at home for a fraction of the cost of a restaurant. Source a variety of oysters from your local seafood counter and serve them on ice with a variety of sauces and lemon wedges. The cherry on top? An easy-drinking bottle of rosé. The salty oysters and tangy sauces are perfect with the cool, brisk rosé, but yet the wine won't drown out the beautiful nuances of the different oysters. Slurp away!
Make a Dessert Sauce
Most people use the worst wines to cook with, but we are here to change your mind. Cook with a good wine? The finished dish will taste even better than if you use a wine that is lackluster. Case in point, using a fruit-forward rosé that has great flavor to make a berry sauce. Combine a few cups of cut fruit, like fresh strawberries, with a cup of rosé, and sugar to taste. Let the sauce sit for an hour or so to let the flavors meld and then serve it over ice cream, pound cake, waffles and more. A fun adult treat!
Make a Pasta sauce
Not sure why you should use a nice wine in cooking? Go up one and read on. If you're on board, let's continue with a delicious and easy way to bring bright flavors to an otherwise heavy pasta dish. We like to add a splash of this fruity rosé to our homemade pasta sauces. If you're looking for some inspiration to get things started, try this recipe.
Serve a Rosé Brunch
Skip the usual Champagne or mimosa drinks and think pink. Keep things fun by serving an array of cheeses that will play will with the crisp rosé. If you're going the egg route, the rosé will still do the trick, playing well with the creamy and salty elements of a savory brunch. The dessert sauce mentioned previously would be ideal served over pancakes or waffles and served with a glass on the side.  Or, get fancy and serve up a brunch punch with gin, simple syrup, this rosé and grapefruit juice.
Cheese and Charcuterie Board Pairing
Let's be real. Cheese and charcuterie boards are all the rage these days. And why shouldn't they be? They're the perfect mix of sweet, salty and creamy and they let each person create their perfect bite as they nibble. But choosing just one red or white wine to pair with all the flavors and textures can be overwhelming. Enter, rosé. Being somewhere in the middle of a red and a white wine, this refreshing bottle will do the trick with your spread. Plus, it looks super pretty next to the many hues of a board.
Invite Rosé to Your Next BBQ
What goes great with smokey meats? A crisp, fruity wine. How about creamy potato salad? A refreshing, chilled wine. And what about a pasta salad loaded with allllllll the things? A medium-bodied, food-friendly sipper. What fits all three of these bills? This rosé. You know what to do.
Fried Food and Wine Friday
Fried food and wine night sounds like our kind of Friday celebration. Rather than serving that crispy chicken, potato chips, French fries, and whatever else you have up your sleeve with beer, this rosé. With its floral and fruity notes, this wine will refresh your palate after each and every salty or greasy bite. Cheers to the weekend!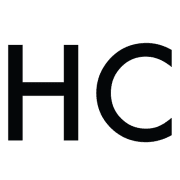 Honest Cooking
The Honest Cooking editorial team handpicks inspiring culinary stories to share with you that we think are beautiful. As an international online culinary magazine with the ambition to truly change the face of online food media we hope to create an inspiring place for serious culinary debate, salivating recipes, interesting food news and international food-fun.