This lovely pork ramen dish is sure to warm you up as winter arrives.
By Elisa Gennari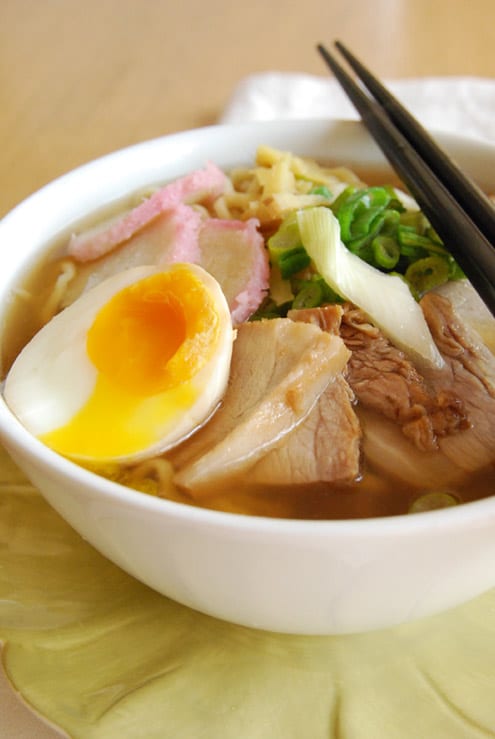 After many many many days of summer, winter seems to be here in Italy. I'm not crazy, but where I live it was actually summer until last thursday, we went to the beach, dined outside on the terrace – we had 29 degrees C. But suddenly temperature has dropped to 10 degrees C and rain has come, and what could heal more our broken hearts than a warm tasty bowl of ramen?
With ramen it was love at first sight. What I fell in love with, was the tasty broth and the amazing texture of the pork. It was tender and melted in my mouth, besides it was light but with a distinct taste. Ramen is deep-rooted in Japanese culture, only in Tokyo you can find thousands ramen restaurant, each one with its own exclusive and super secret recipe. A life wouldn't be enough to try all those ramen shops!
Unfortunately ramen are known worldwide in their ready-to-eat form, that is nothing like home made ramen!
I've learned how to prepare this dish as soon ad I came back from Japan, I wanted to bring back with me something that could remind me of those pretty ramen shops.
First thing to say: ramen are not made with eggs, but they get their yellow color from kansui, that is a product containing sodium carbonate and potassium carbonate. It's really difficult to find this ingredients in places like Italy so I've tried to substitute it with durum wheat flour and a little baking soda.
Now let's prepare yakibuta ramen (literally ramen with pork meat)
Yakibuta Ramen Recipe - Pork Ramen
Tasty and worm ramen noodles with pork.
Ingredients
150gr (1¼ cup) of flour with high protein content
150gr (1¼ cup) of durum wheat flour
1 pinch of baking soda
125ml hot (not boiling) water (1/2cup)
600gr of lean pork belly
2 eggs
1lt water + the water to cook the pork
1 knob of ginger
2 spring onion
2 tbsp saké
5 tbsp soy sauce
2 tbsp mirin
2 tbsp powdered dashi stock
1 tsp of sugar
Instructions
Prepare the ramen noodles: in a food processor put the flour and the baking soda. Start the processor and add a little at a time the hot water.
The dough should be crumbly. Stop the processor and check the dough: if it's too dry add some more water, otherwise put it on to the cutting board and knead it until smooth. Let it sit for at least 30minutes in the fridge, then take it out and wait until it's at room temperature. Roll it it with a rolling pin or with a pasta maker. Cut the ramen into fine strips.
Put the eggs into a pot with cold water and bring to a boil. Let it cook for 4 minutes than put the pan under running water to ease the peeling process. Remove the shell and put into a ziplock with 1 tsp of soy sauce, 1 of saké and 1 of mirin, let it sit for at least 1 hour. You can prepare the eggs the day before and let them sit in the fridge overnight.
Heat a non stick pot and cook the meat (fat side down). Squeeze the pork belly to let the grease melt. With a tong and a paper towel, remove the excess oil in the pan and seal the meat on every side (it will take about 6/8 minutes).
As the sides of the pork belly are evenly cooked, remove it from the pan, wash it under running water and dry with a paper towel.
Clean the pan and put the meat back in, cover it with water, add the crushed ginger, 1 tbsp of saké and the green part of one onion. Cover with a drop lid (you can make by cutting in round shape some parchment paper and cutting a hole in the middle) and cook for about 1,5/2 hours. The meat should always be submerged so add more water if the level it's too low. Check the meat by piercing it with a bamboo skewer, it should be tender. When the meat is cooked, remove it from the pan.
To get a lighter broth, put the pan into the fridge as it's cooled down. In 30minutes the fat will solidify on the surface, so you can remove it easily with a fork or a mesh strainer.
Lightly boil the sliced spring onion and put aside.
Bring the water in the recipe to a boil with the dashi stock, add 2 tbsp of soy sauce, 1 tsp of mirin. Add the broth in which you cooked the meat and let it boil until serving.
Slice the meat. In a pan dissolve the sugar with the remaining soy sauce, mirin and sake, add the pork slices and let them absorb the liquid evenly.
Cook the ramen in abundant boiling water for 2 minutes, drain them and wash them under cold running water to improve the texture.
Put the ramen into the bowls, cover with pork slices, half egg and some shredded ginger (the knob you used to cook the meat). If you can find it, add also some kamaboko slices (japanese fish cakes).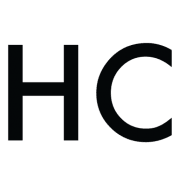 Elisa Gennari
Elisa Gennari was born and raised in Rome, with a true passion for home made food. Her goal is to share her ideas about eating delicious food while still staying healthy. In her blog she teaches her secrets on how to cook Italian recipes, always with a healthy twist.