Super Bowl Sunday isn't just for drinking beer. Whip up a big batch of these winning Super Bowl sips to serve to a crowd. They're the perfect cocktails to go with salty or spicy snacks. Or, pair one of these wines with your food spread.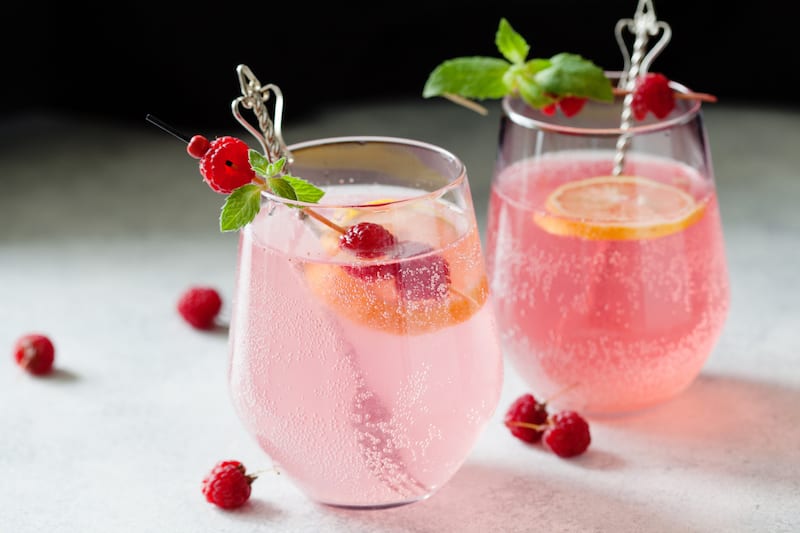 Sideline Spritz
This bubbly drink is light and refreshing and a great compliment to burgers and salty or spicy game day foods.
1 bottle Liberation De Paris Chardonnay Brut
1-quart club soda
1 12-oz. can of pink lemonade frozen concentrate, thawed
1-2 teaspoons fresh lemon juice, to taste
In a pitcher, combine Liberation De Paris Chardonnay Brut, club soda, thawed pink lemonade frozen concentrate, and fresh lemon juice. Garnish with lemons and other fresh fruit.
Serves 8 to 10.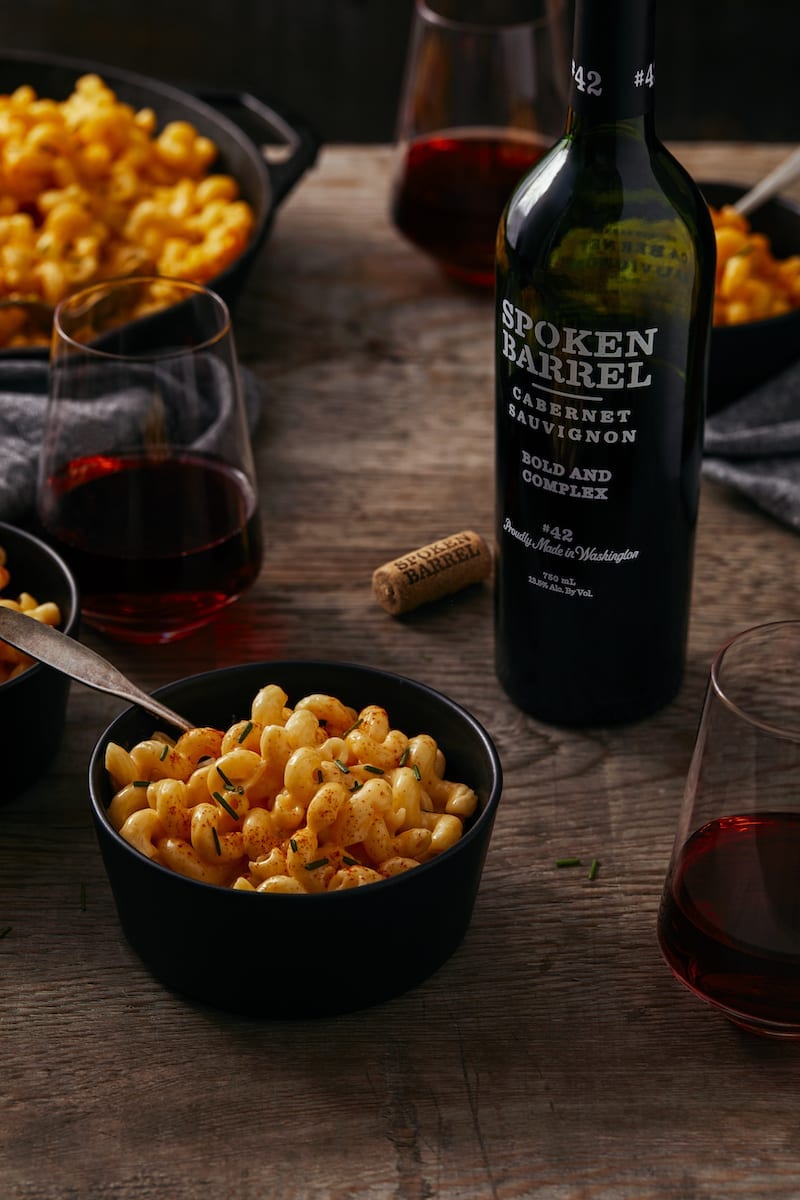 Spoken Barrel Cabernet Sauvignon and Your Cheesiest Bites
This big red wine is just complex enough, with notes of dark chocolate and oak, to play well with the rich cheese appetizer or mains, like a mac and cheese. It's velvety and smooth, just like the cheese. Dig in! Click here for the mac and cheese recipe.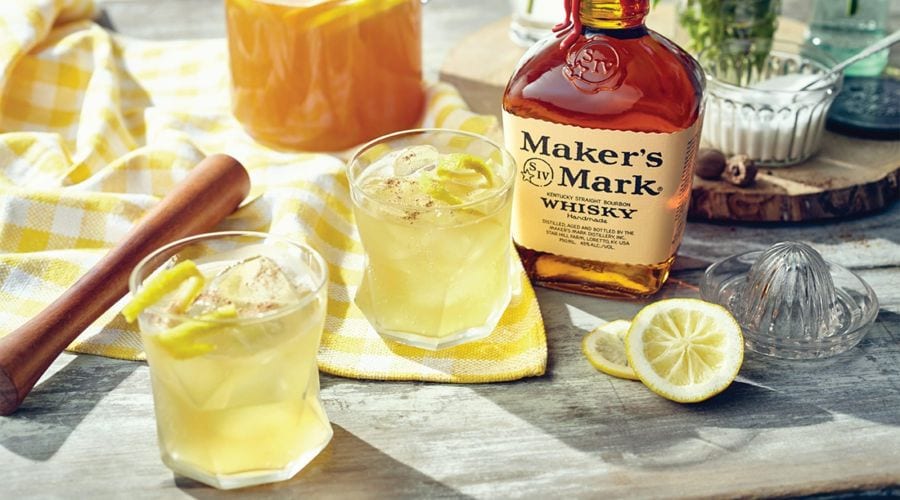 Fancy Bourbon Punch
Created by Matt Wallace, Mixologist. If you bourbon is your go-to, this drink is for you. It's the perfect punch to make for a Super Bowl crowd.
1 liter Maker's Mark® Bourbon
1 cup granulated sugar
Peels of 3 lemons and 1 orange
Juice of peeled fruit
1 liter of strong tea (preferably green tea)
250 ml champagne (club soda can be used for a less fancy version)
Freshly grated nutmeg*
Combine sugar and citrus peels in the bottom of a punch bowl. Muddle together until sugar starts to clump together. Let sit for about 2 hours, (while not necessary, this does add a little complexity). Brew the tea for about 30 minutes, remove loose tea or tea bags and allow to cool. Add the juice of the peeled fruit, tea and bourbon. Stir. Top with champagne just before serving and stir gently. Top with freshly grated nutmeg and serve.
*If you can't grate fresh nutmeg, don't use the prepackaged powdered stuff. It will turn your punch into a paste. If fresh isn't possible, garnish with citrus wheels or fresh fruit.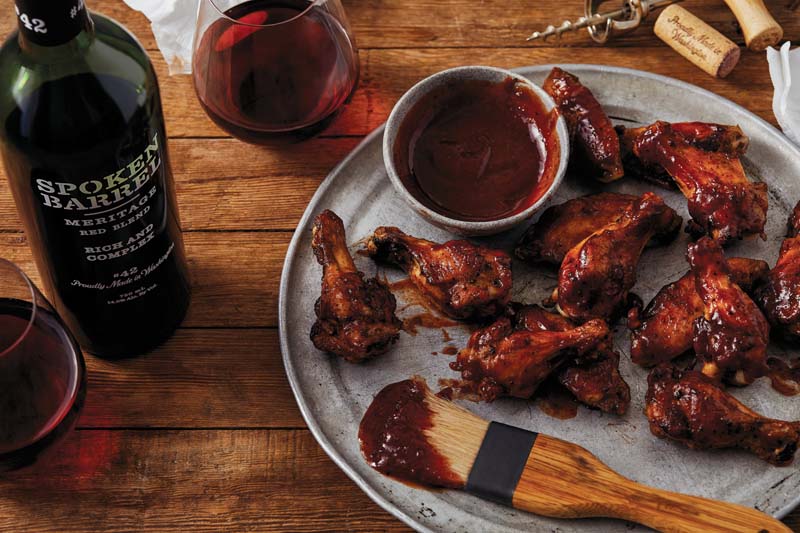 Spoken Barrel Meritage Red Blend Wine and Wings
Red wine is not only a superb pairing with sticky or saucy wings, it's also great in the wing sauce. Spoken Barrel's Meritage Red Blend complex and really livens up a wing sauce with notes of toasted oak, berries and plum. Click here for the wing sauce recipe and dig into this awesome wine pairing.
Rum Java Float
Don't just serve dessert, serve a drinkable dessert. This adults-only treat is sure to be a winner after all of the savory snacks.
2 parts Sugar Island Spiced Rum
2 ½ parts Cold Brew Coffee
½ part Orgeat Syrup
Vanilla Ice Cream
Shake rum, orgeat, coffee together and strain into a glass with ice. Top with a scoop of ice cream.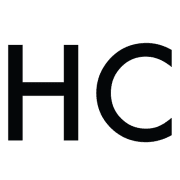 Honest Cooking
The Honest Cooking editorial team handpicks inspiring culinary stories to share with you that we think are beautiful. We strive to create an inspiring place for culinary exploration, salivating recipes, interesting personalities and stories.