At Wine Disciples, owner Michael Coll is taking the guessing game out of buying wine. As a restaurant and wine store, side by side, guests can find a glass they like and head next door to take a bottle home, all at a reasonable price.
By Annelise McAuliffe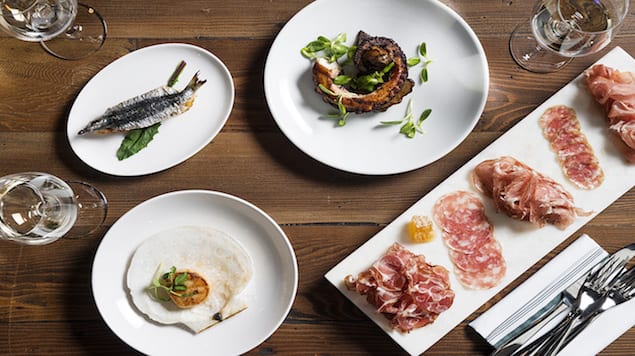 Evan Sung
Too many times we have fallen head over heels for a wine at a restaurant, only to be heartbroken when asking the server where to buy it and no one seems to know for sure. Similarly, stepping into a wine shop and choosing a new bottle to take home can be too large of a challenge to undertake. As the wine market in the US continues to boom, Michael Coll, former Wine Director of Estiatorio Milos, aims to be the customer-friendly disciple for the beverage, enticing more and more drinkers to join the following. Located on West 29th Street, the new Wine Disciples Enoteca is out to change how customers and diners think about their wine buying experience.
Walk in the first Wine Disciple door, closest to Sixth Avenue, and you will be stepping into The Shop. This high-ceiling, spacious store is neatly organized with a comfortable tasting room in back. Boasting wines for every budget and preference, the store aims to highlight smaller producers, initially only from France, Italy, Germany, Austria and the US, with more to come as they grow. A mixture of classics and interesting bottles are all clearly displayed at eye level for easy perusing. Michael created this entire concept for the wary or new wine consumer. Perhaps you don't want to swap intimidating "wine talk" with the helpful staff, there are tablets located around the space to help you choose a bottle that is right for you and the occasion. Soon, Wine Disciples will launch an app with a virtual sommelier so you can save your preferences and remember which bottles you liked and what you should buy next, based on your wine history.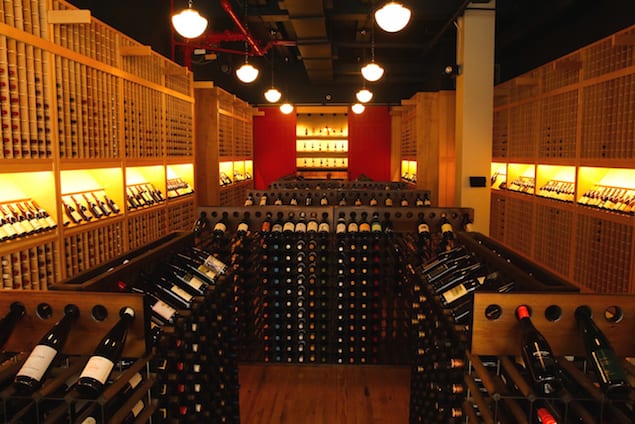 Geatano Salvadore
Michael doesn't care what you come in looking for, he just wants to be sure that you leave with a wine you will like and if you don't end up liking it, to use the experience to be one step closer to something you do enjoy. "Wine Disciples is hoping to be exactly what the name says. We want to teach our customers, help their wine knowledge and preferences grow, and build a community," says Michael.
Next door, at Wine Disciples Enoteca, the restaurant offers a varied list of glasses and bottles that can be found at The Shop. The glasses may be ordered in three and six ounce pours, with a curated flight of three wines coming to the menu soon. Without a giant markup, typical of restaurants, the Enoteca allows guests to try something new with the convenience of knowing where they can find it once they set foot outside of the restaurant.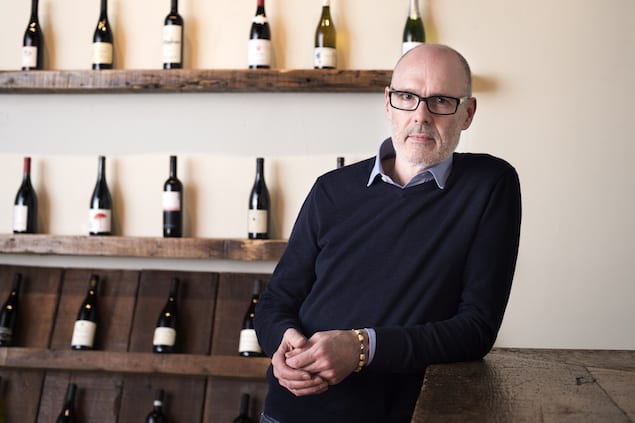 Evan Sung
See Also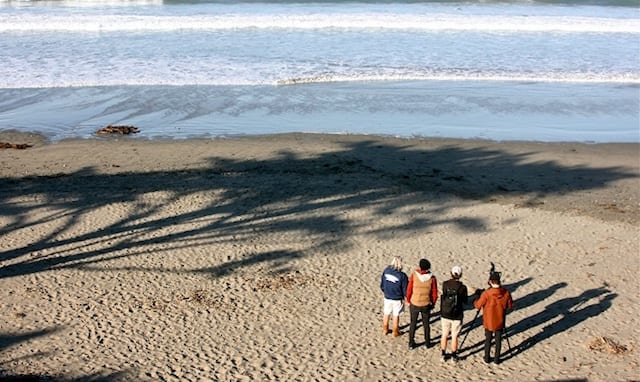 Despite its name, Wine Disciples Enoteca, is not too focused on the wines they are pouring that they forget to serve great food to match. Crudo, charcuterie, friggatori, pizza, and pastas dot the menu, headed up by Chef Brian Leth, offering up a spectacular range of foods to pair with. While everything we tasted was a superb bite, especially alongside the expertly paired wines, the one dish we absolutely could not stop thinking about was Chef Brian's grilled octopus served with a Jerusalem artichoke puree. Perfectly tender with a slight char, we would pit the dish against any grilled octopus dish in Manhattan.
After delightful oysters with rosé and arancini with Pinot Noir pairings, we have been converted to the gospel Wine Disciples is preaching. Our favorite wine find of the evening? An interesting white wine made from the red Sangiovese grape. However, the best part may be knowing that we can stop by the neighboring shop and pick up a bottle of Sangiovese Biano Toscano anytime we please.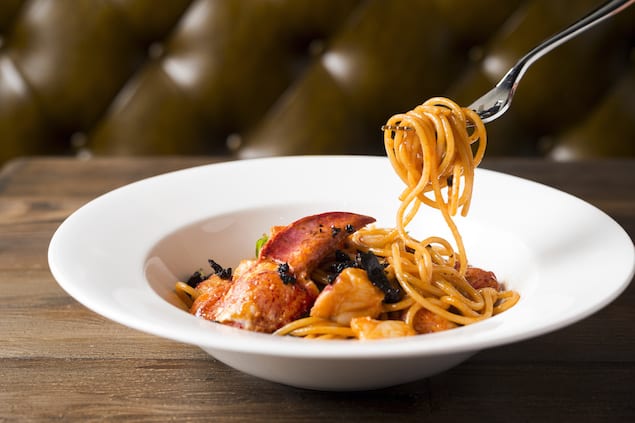 Evan Sung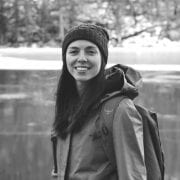 Annelise McAuliffe
Mandatory family outings to the Detroit farmers' market and nightly home-cooked meals cultivated Annelise's respect and curiosity for food. A graduate of The Culinary Institute of America, she spends her free time in New York City recipe testing, eating breakfast all day, and dreaming up international culinary adventures.