We adore biscuits. We're always tweaking our recipe at home and searching out brunch spots that make the flaky, buttery pastry perfectly. In Nashville, Biscuit Love is doing it all just right, here's why.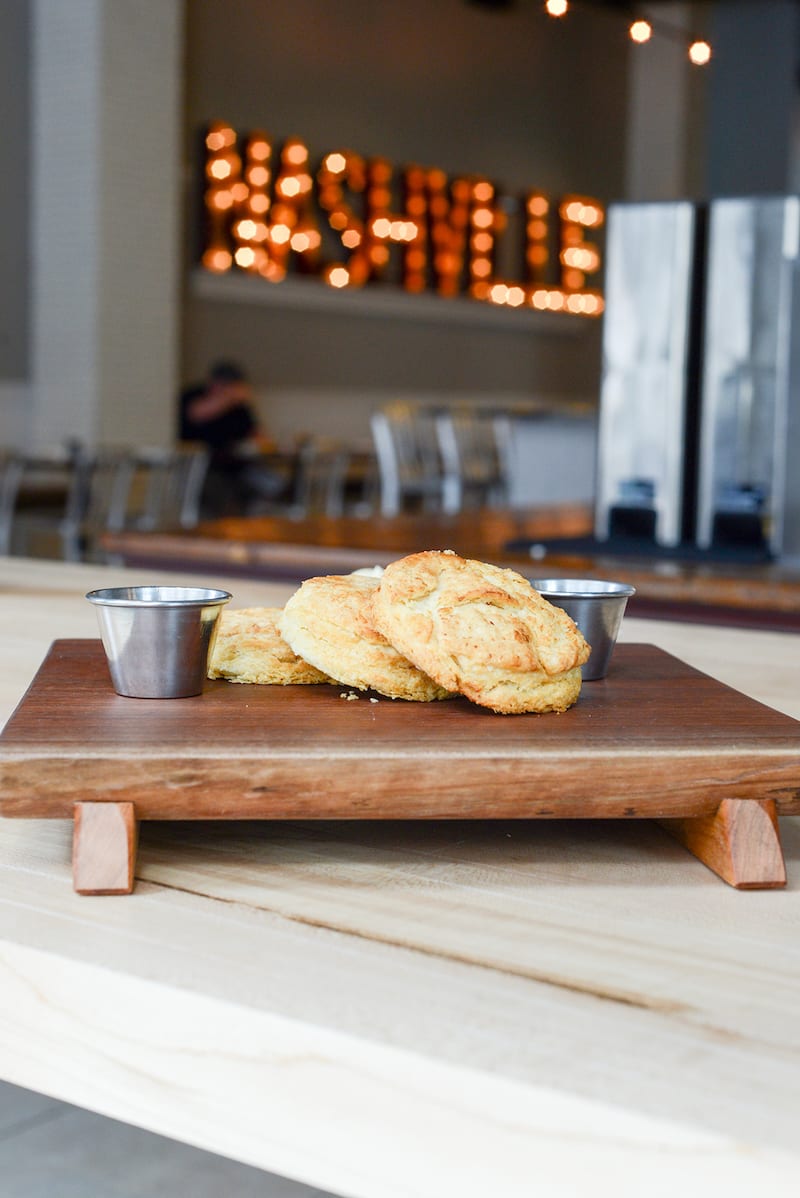 Photos by Andrea Behrends
The husband-and-wife team, Sarah and Karl Worley, have won our hearts. Founded in 2012, their biscuit baby, Biscuit Love, brings buttery southern goodness to the Nashville area. The duo began selling out of an airstream food truck, but have now moved into a stationary restaurant as of last year.
Their southern brunch is totally delicious and anything but serious, because who needs something pretentious so early in the day? Top magazines have recognized the restaurant with awards and we totally understand why. We chatted with Karl to get the scoop on the biscuit kitchen. First thing we wanted to nail down? What is his favorite way to eat a biscuit. (Take notes!) He responded that his personal go-to is a warm, fresh from the oven biscuit with really good butter, a drizzle of sorghum, and a side of coffee.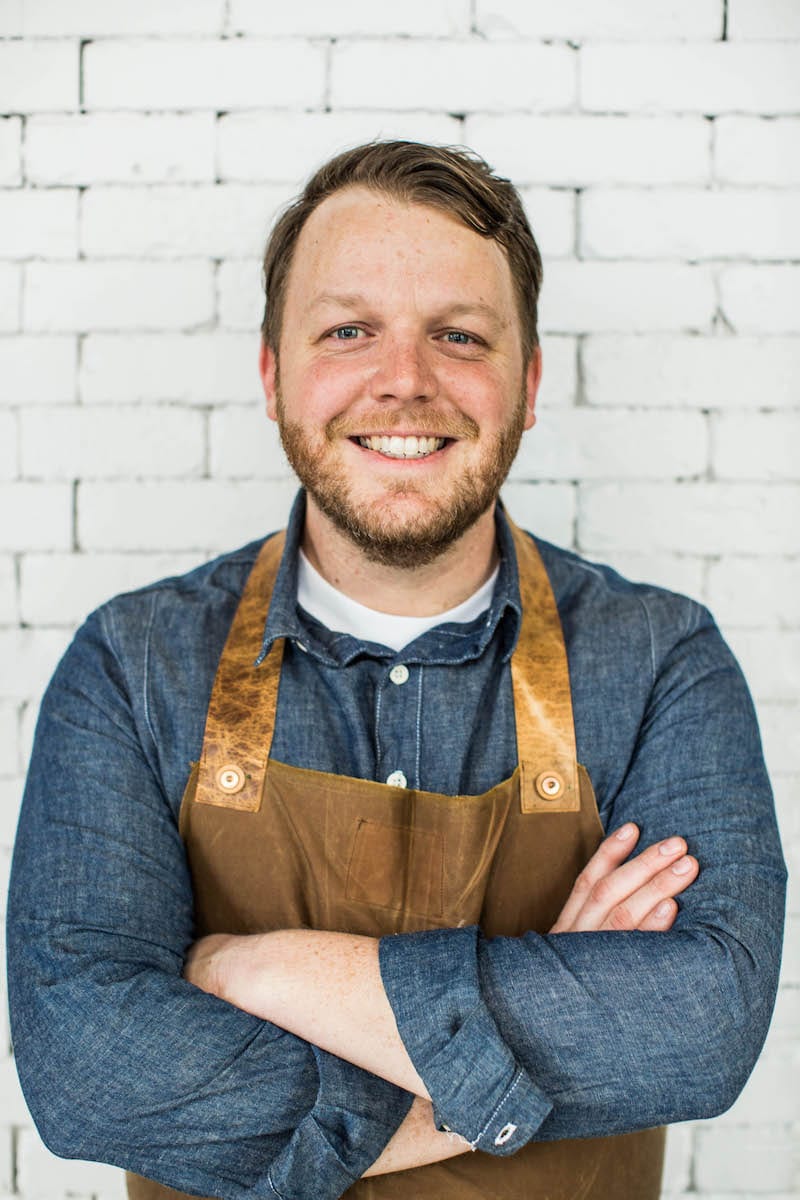 Surprisingly, Karl admits that his first attempt at making biscuits wasn't all sunshine and success. In his twenties, he whipped up a batch of his grandmother's drop biscuits and they were less than edible. We (and the rest of Nashville) are so glad he has mastered the biscuit since then! When he has a long day at the restaurant looming before him, we asked Karl what his favorite breakfast is. No suprise, it included a biscuit. Specifically, his grandmother's everyday biscuit with sausage gravy. "I could plow a field or two after that!" Karl exclaims.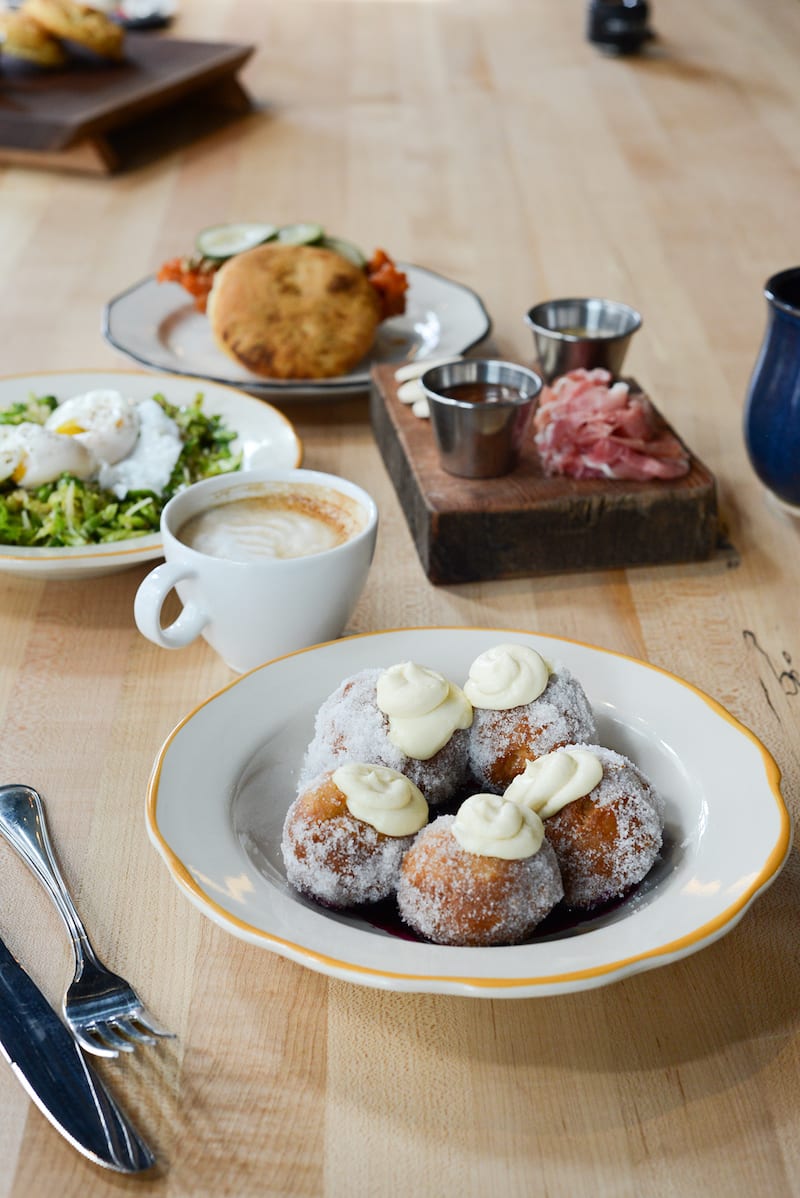 See Also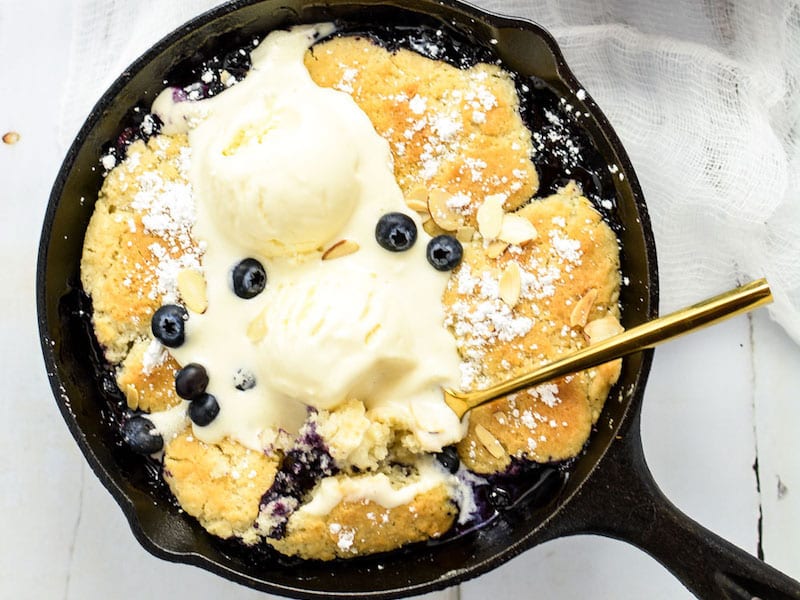 From biscuits to shrimp and grits, biscuit burgers, smoked sausage, and French toast, Biscuit Love has it all. One of the menu items that makes our mouthes water is the Wash Park Burger, a beef burger on a biscuit with pimento cheese and bacon jam. Check out the recipe below!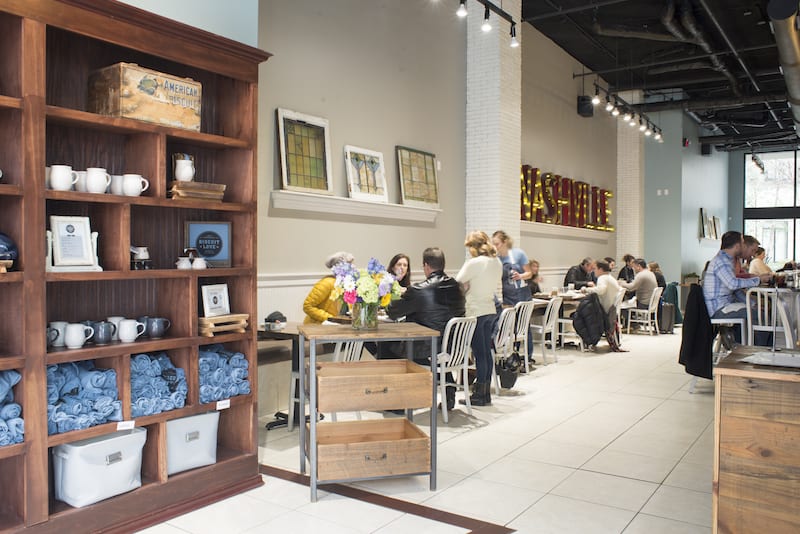 Print
Author:

Biscuit Love

Yield:

0

Makes 10 biscuits

1

x
Category:

Main

Cuisine:

Southern
Biscuits
Yeast Ingredients
Rapid Rise Dry Yeast 2 Teaspoons
Warm Water (Around 115 degrees 1/4 Cup)
Sugar

2 Teaspoons

Dry Ingredients
Flour (Soft Winter Wheat 2 1/2 Cups)
Baking Powder

2 1/2 Teaspoons

Baking Soda

1/2 Teaspoon

Salt

1 1/2 Teaspoons

Sugar

2 Teaspoons

Wet Ingredients
Butter (Melted 1/3 Cup)
Buttermilk (Full-Fat 1 Cup)
Yeast Mixture
Bacon Jam
2

lbs Bacon

3/4

lb Brown sugar

1 1/2 cups

Sweet onions

6

cloves Garlic

2 Tablespoons

Tabasco

1/2 teaspoon

salt

1 teaspoon

Black pepper (ground)
Assembly
Beef (we use a blend of chuck and short rib)
Pimento Cheese
Instructions
Biscuits
Mix Yeast Ingredients in a large bowl while you gather the rest of the ingredients. Let bloom for 30 minutes.
Whisk together all dry ingredients. Add wet ingredients to dry ingredients, and stir with hands to just combine, being careful not to overwork the dough. Cover dough and rest in warm area for 30-40 minutes to rise. Place dough on floured surface, and knead to smooth. Roll out dough to 3/4 inch thick, and cut biscuits with biscuit cutter (We use a 2 1/2 inch on the truck). Place on buttered sheet pan nestled together and brush tops with butter. Allow to rest and rise for 15 minutes. Bake at 425 Degrees for 8 minutes, or until tops are golden brown. Remove from oven and brush immediately with butter. Serve with your favorite jam or sausage gravy.
Bacon Jam
Chop the bacon into a small dice. Cook until just done but not crispy. Drain off the grease. reserve bacon and grease.
Chop the onions into small dice and cook the onions in 1/4 cup of the bacon fat until translucent, add brown sugar and cook on low for ten minutes.
Add garlic, cook for two minutes, add the bacon back to it, add tabasco and black pepper. cook for 5 minutes until comes together into a jam consistency.
Allow to cool.
Assembly
Divide the beef into 6 equal portions. Form into patties and season with salt and pepper. Place cast iron skillet over medium high heat. When it is preheated, place a little oil in the pan and cook the hamburger patties to your desired temperature. After flipping the burgers place 4 ounces of pimento cheese on top so that it will begin to soften from the heat. When burgers are cooked, pull off and palace on the bottom portion of the sliced biscuits and to with bacon jam.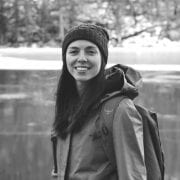 Annelise McAuliffe
Mandatory family outings to the Detroit farmers' market and nightly home-cooked meals cultivated Annelise's respect and curiosity for food. A graduate of The Culinary Institute of America, she spends her free time in New York City recipe testing, eating breakfast all day, and dreaming up international culinary adventures.