You've been to Italy, Germany, France and maybe even Switzerland. Where to next? It's time to explore the beautiful landscape and diverse food world of Slovenia.
Bordered by four countries and with a long, varied history of being a part of different states and empires, Slovenia is today an independent country, part of the European Union and has a beautiful melody of languages, cultures and cuisines. Not sure what the food is like? Check out our list of 10 must-try Slovenian foods and drinks that recall the history of its neighbors and its landscapes.
Still considered to be off-the-beaten-path, Slovenia should be high on your list of European countries to visit. It's manageable size and affordability makes it an easy country to truly experience and explore. It seriously takes less than three hours to drive from one side of the country to the other!
Throughout our travels in Slovenia, we were warmly welcomed by the locals, promptly offered amazing food, wine or homemade schnapps, and encouraged to explore their great outdoors. Fun Fact: Slovenia was declared the first "green destination" and was awarded a sustainable tourism award by National Geographic. If being active isn't your vacation vibe, don't worry, there is plenty of relaxing to do and great views of the landscape to take in while you do it.
Here are some favorite regions and cities in Slovenia and suggestions of what to do in each area: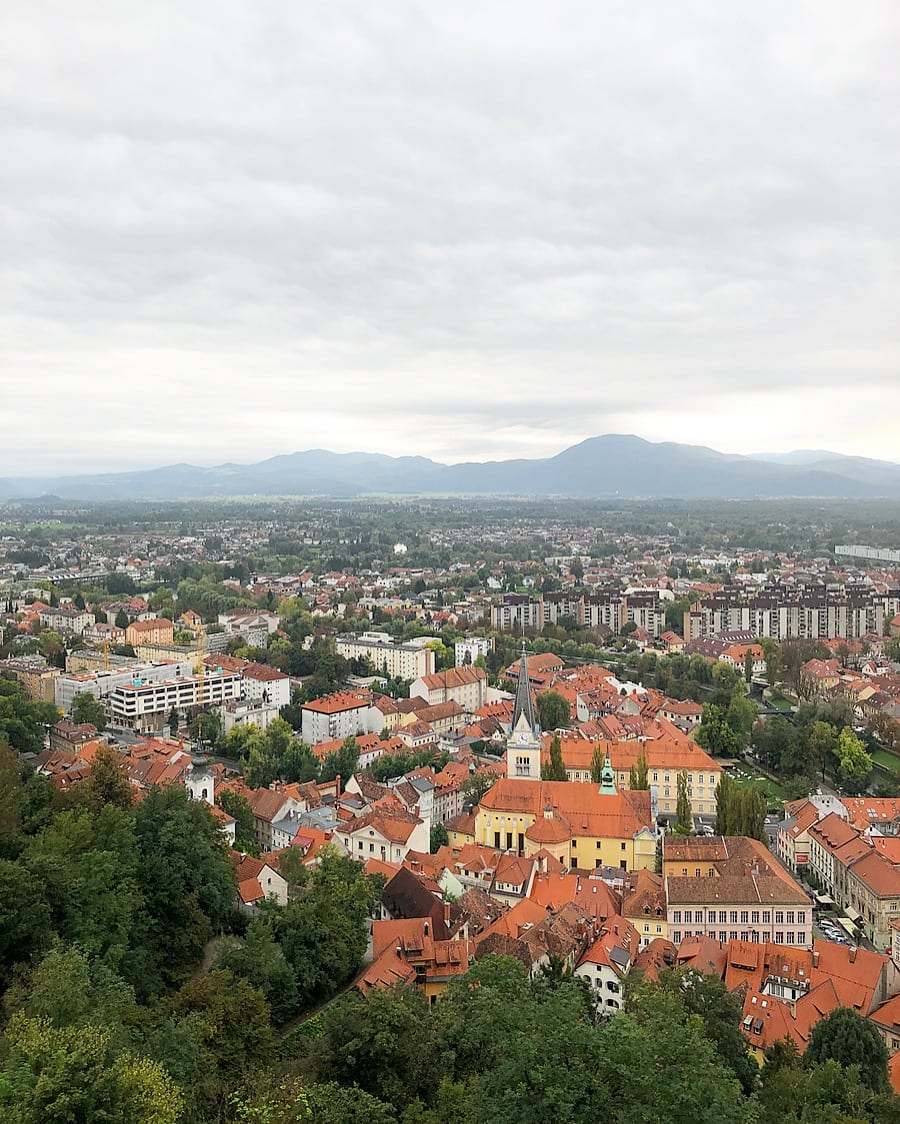 The Capital City of Ljubljana
This diverse metropolis is bursting with a history of Slovenia's past, a beautiful Old Town and plenty of modern amenities. Stay at the InterContinental Ljubljana or have dinner at its restaurant, B-Restaurant and Bar. Being the second tallest building, this rooftop restaurant has the best view of the city.
The city is bursting with museums, fine dining, casual restaurants, and hip cafés. First, get a lay of the land and take a walking tour of the Old Town soaking up the variety of different architecture styles. Check out the medieval fortress of the Ljubliana Castle, starting with a stunning ride up the funicular car.
For a different view of the city, climb aboard the river boat cruise and enjoy a senic tour of the Ljubljanica river.
Finally, be sure to make a stop at the Ljubljana's Central Market. This outdoor market is a great place to find souvenirs and grab a bite to eat.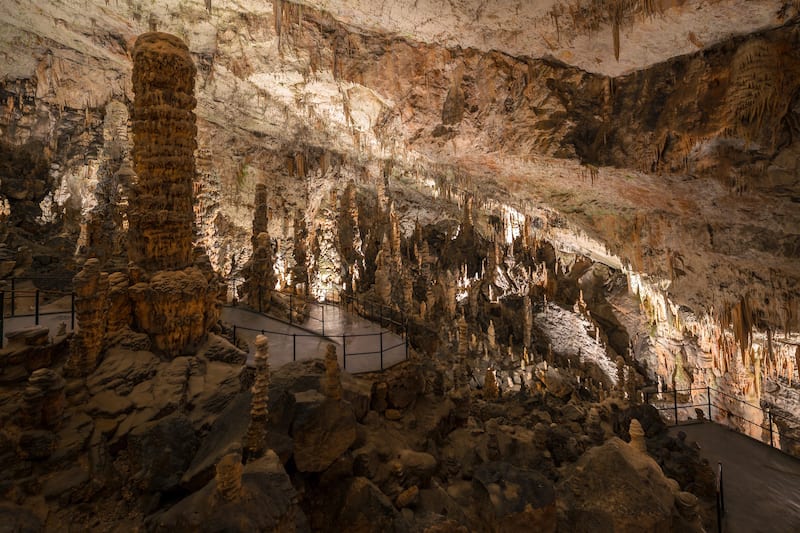 Image by Iztok Medja
Postojna
This southwestern town is known for caves, breathtaking castles and rocky cliffs. Pack your hiking boots or rent a bike and really get into nature in this area. For great food and wine, head about twenty minutes northwest to visit the Restaurant at the Zemono Maner. Chef Tomaž Kavcic showcases traditional ingredeints and dishes of the valley in impressive presentations.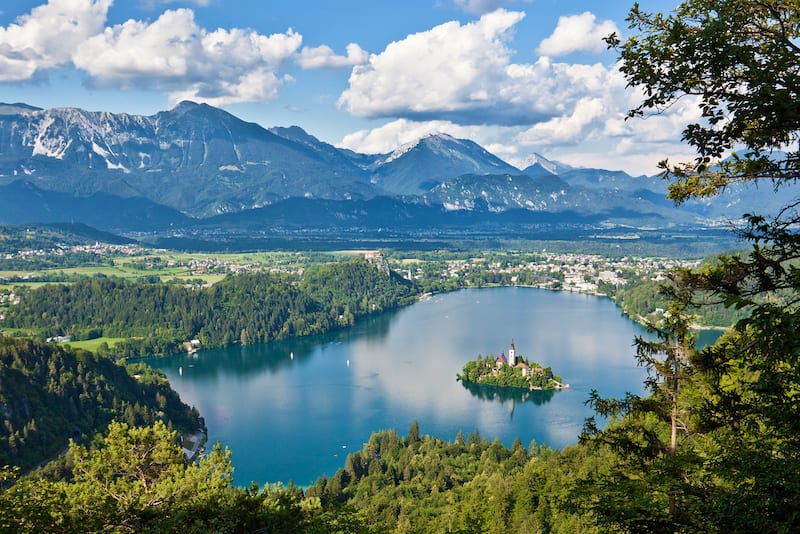 Image by Jošt Gantar
The Lake Town of Bled
While heavily-trafficked with tourists, the Lake Bled region is an iconic resort town among the alps. Experience the castle, soak in the hot springs, go kayaking, hike for views of the Vintgar Gorge or climb to the tallest Slovenian peak, Mt. Triglav. Whatever you do, don't leave without trying the Bled Cream Cake or trout fresh from the lake.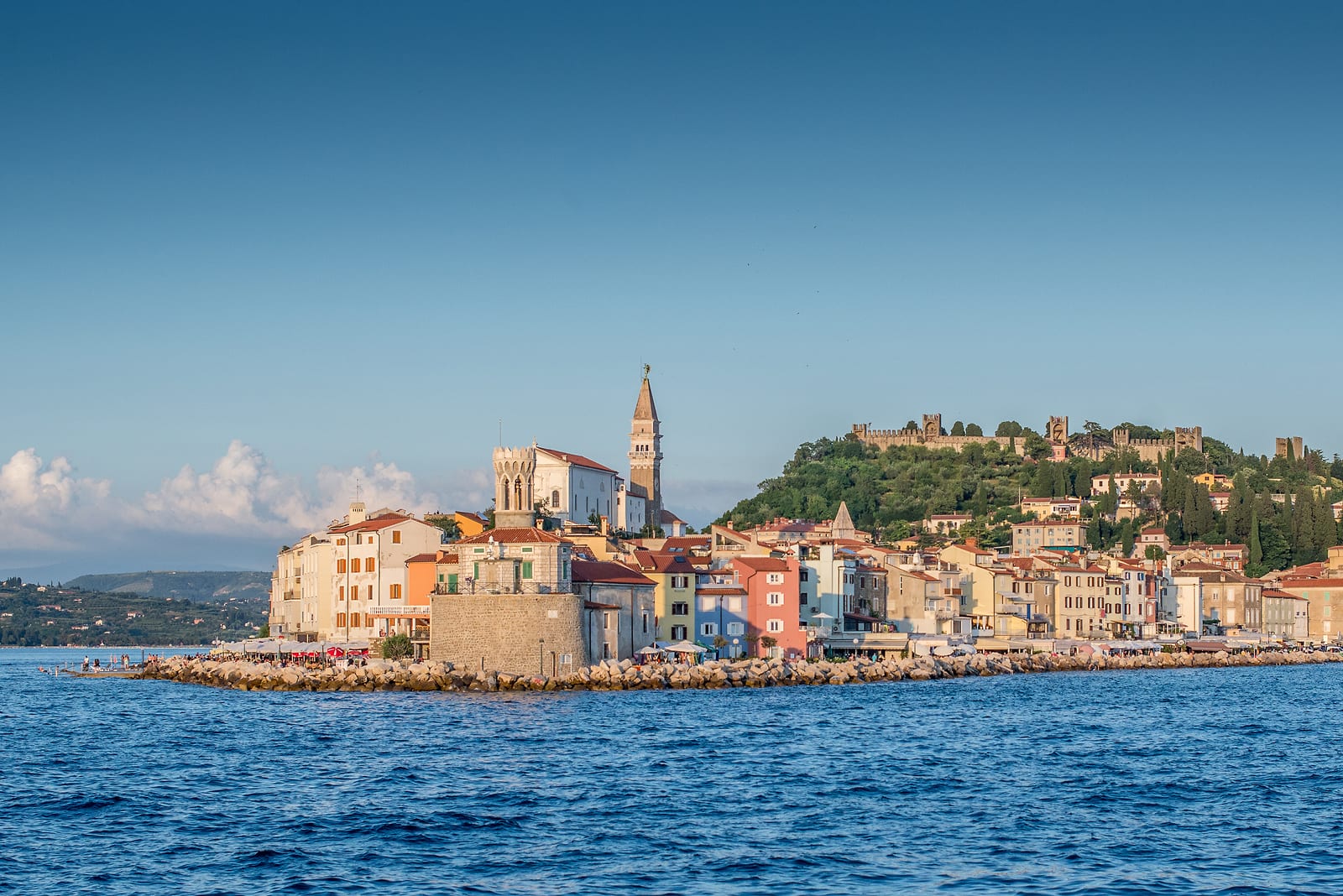 Nikola Jurišic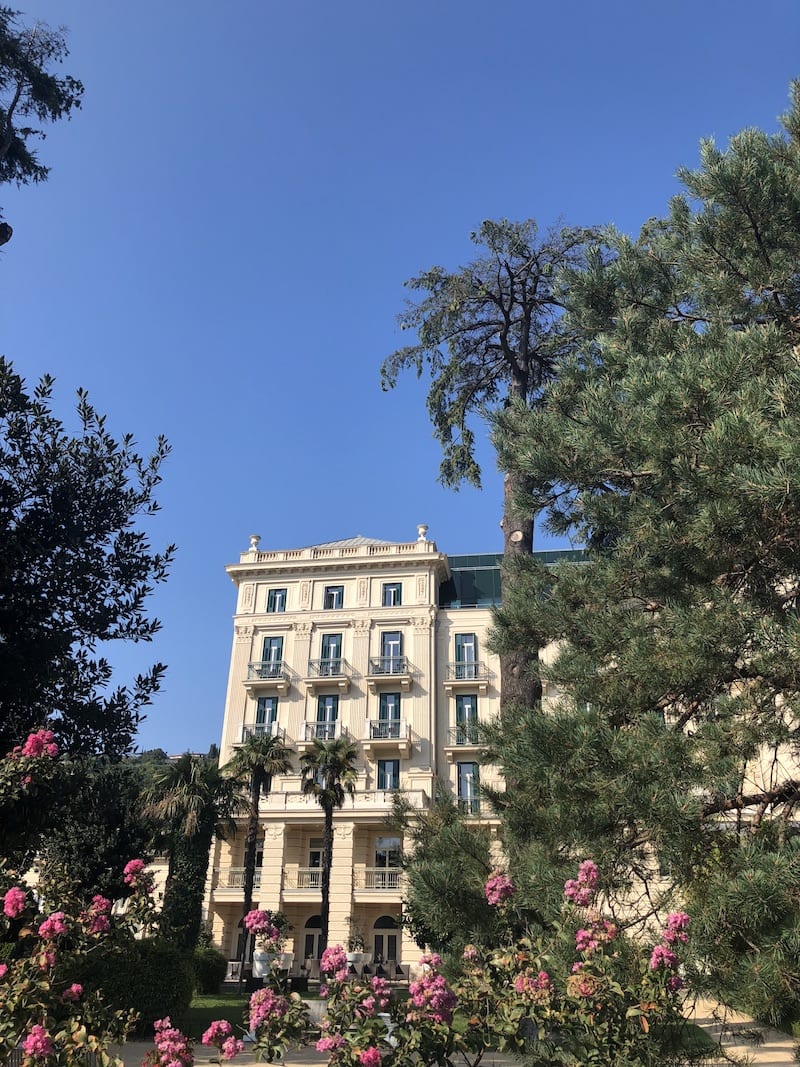 Kempinski Palace Portoroz Istria
The Seaside Region of the Istria Peninsula
Situated along the Adriatic coast on the Istria Peninsula is the small beach town of Piran. The waters are warm and clear and the seafood is in abundance. Explore Tartini Square or visit the Piran Salt Pans and learn how salt production has happened for centuries. For a stunning view of the sea and access to a historic building built in 1910 during the Austrian-Hungarian Empire, book a stay at the Kempinski Palace Portoroz Istria.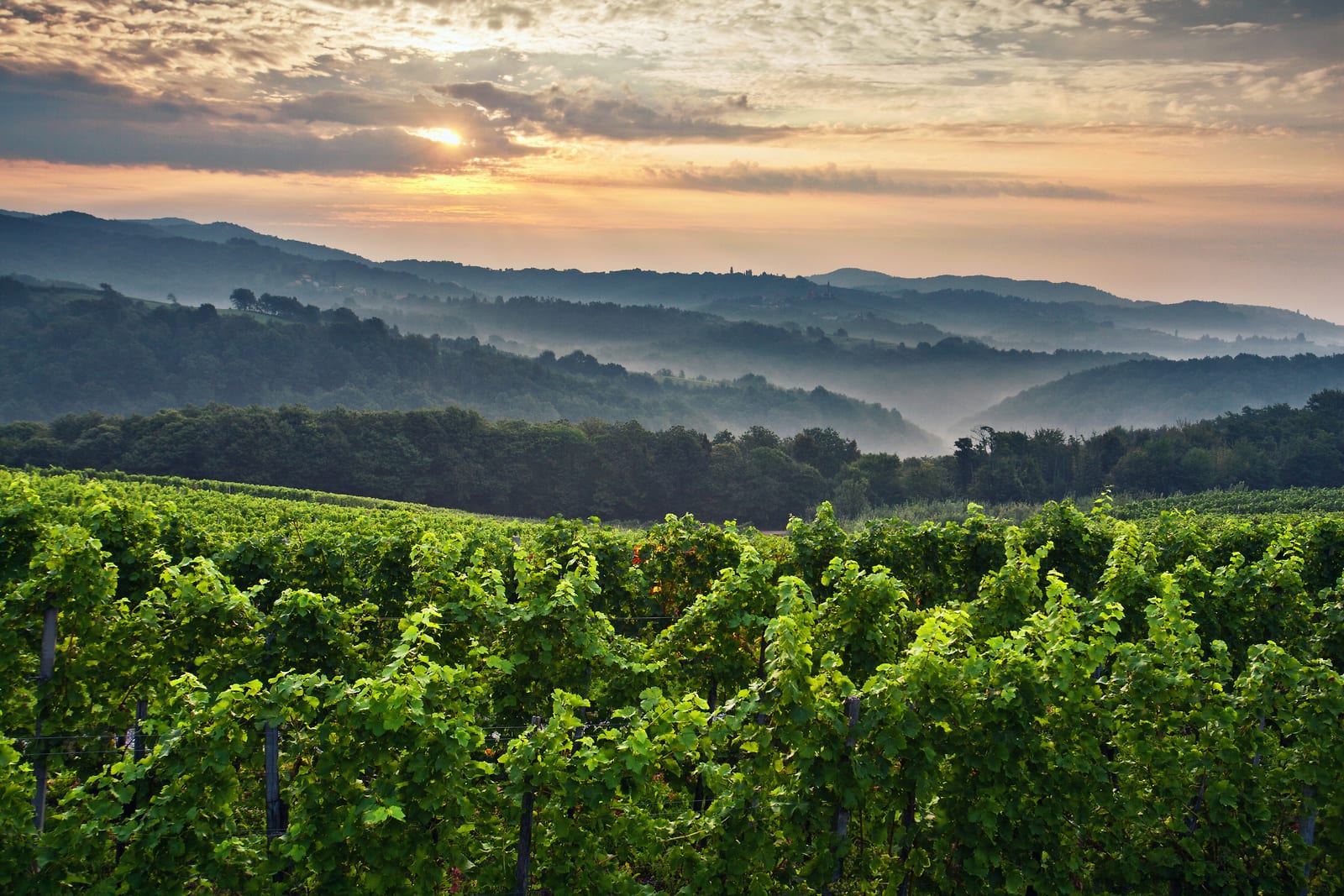 Image by Jošt Gantar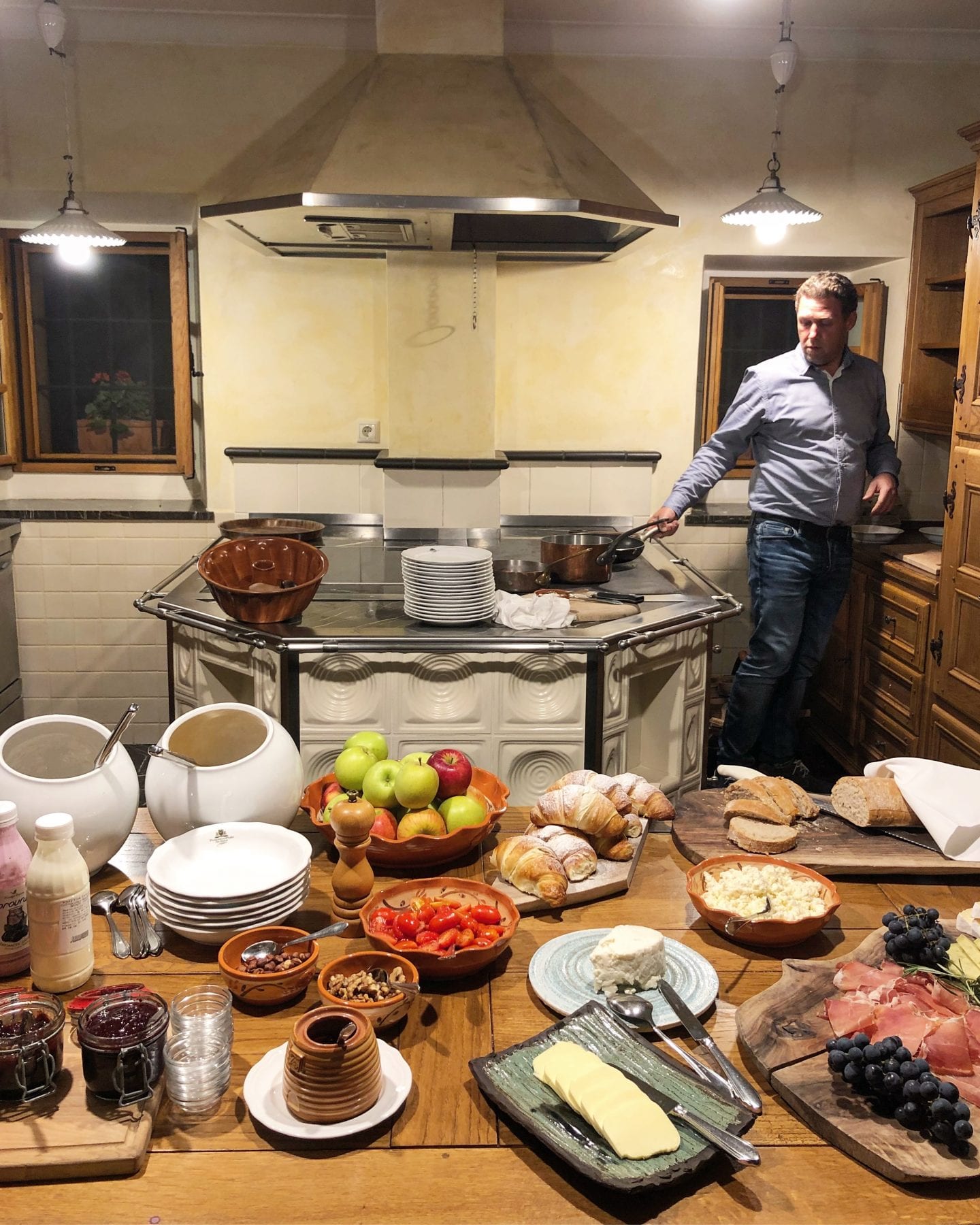 Breakfast at the Pule Estate
Bela Krajina
Bordered by the one of the cleanest rivers, the Kolpa, in southern Slovenia, the Serbian Bela Krajina region is a perfect place for culinary and outdoor exploration to converge. Hike the lush forests, embark on a rafting adventure on the river, bike the local trails or dive into the history and traditions of the region. Complete with folklore, pay a visit to Šokcev dvor in Žunici, a historic farm house with plenty of stories to tell. Learn about the traditional linens and painted Easter eggs that are still made in the area or visit a 150 year-old farm house serving up some of the best bread we've ever had. Dig into their history and have a taste of some of their traditional dishes.
While you're in Bela Krajina, you are in a prime spot to taste many Slovenia wines. Not sure where to start? Head to Prus and be sure to try their orange wine.
To really relax in nature, book a stay at the Pule Estate. While often considered a part of southeastern Slovenia, this beautiful estate is situated about an hour north or Bela Krajina, amidst forests and farmland. Unwind in their cozy, cabin-like accommodations, enjoy tastes of locally made cheeses, sausages and take a sip (or ten) from their awesome wine cellar collection. And don't skip breakfast! It's a seriously amazing spread of local flavors.
For more info and travel guides, click here.