Whole Wheat Oatmeal Pancakes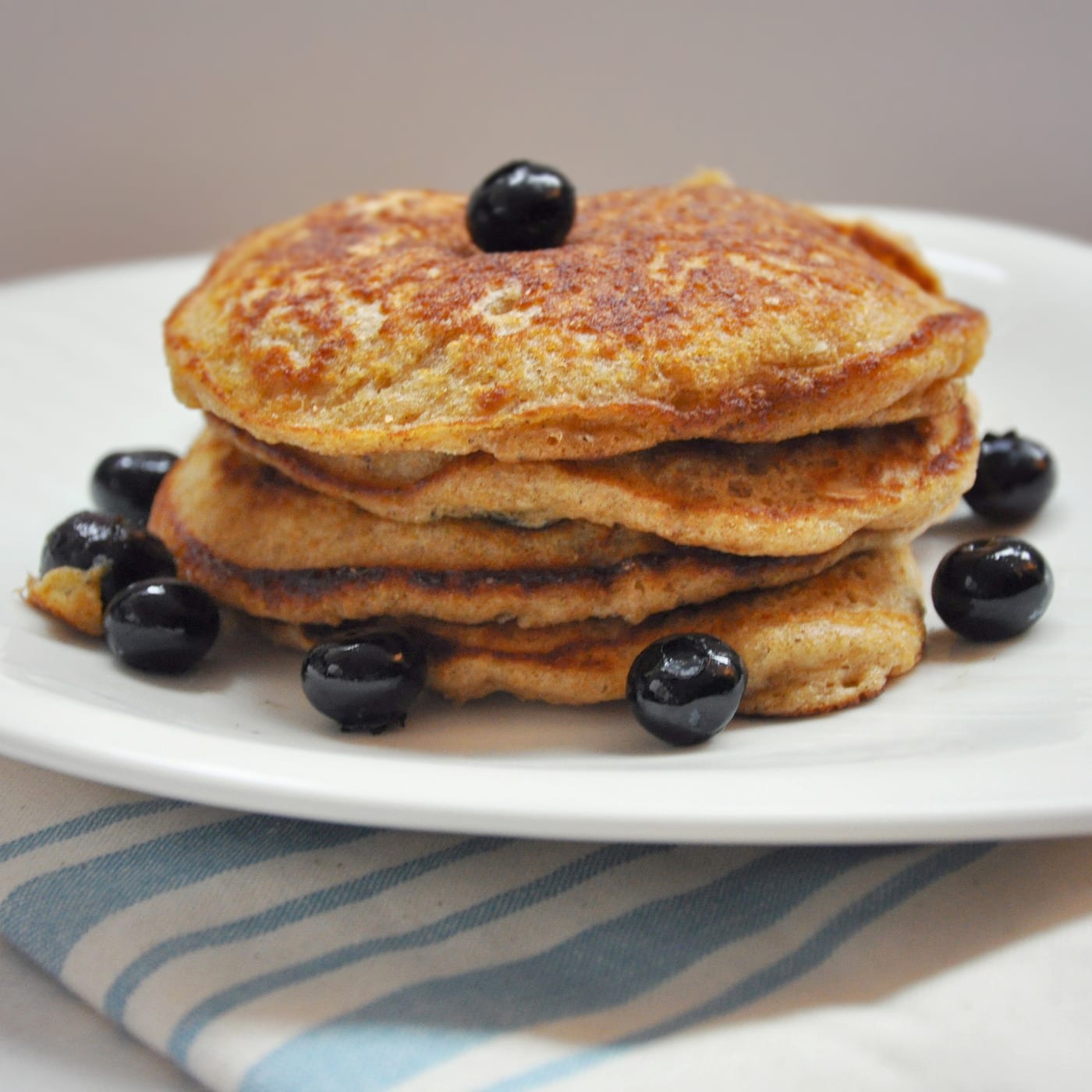 Guess what? These healthy pancakes were just as good as regular ones! Ok maybe the chocolate chips win, but still… this is a great pancake you won't feel bad about.
By Kim Hamill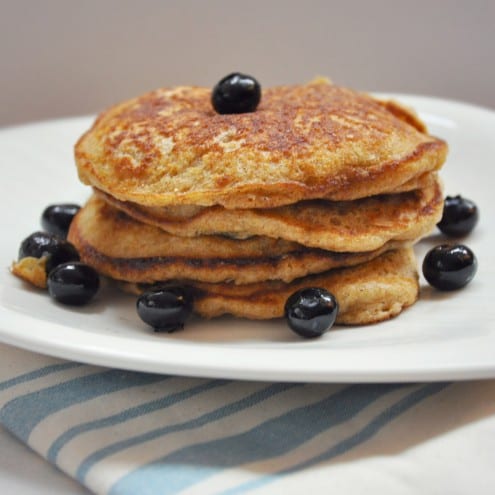 Whole Wheat Oatmeal Pancakes
Guess what? These healthy pancakes were just as good as regular ones! Ok maybe the chocolate chips win, but still… this is a great pancake you won't feel bad about.
Ingredients
¾ cup quick-cooking oats
1½ cups reduced fat milk (I used Lactaid)
¾ cup whole-wheat flour
1½ teaspoons baking powder
¾ teaspoon baking soda
½ teaspoon cinnamon
½ teaspoon salt
1 large egg, lightly beaten
2 tablespoons unsalted butter, melted
1 tablespoon packed brown sugar
blueberries
Instructions
Soak oats in ¾ cup milk 10 minutes.
Meanwhile, whisk together flour, baking powder, baking soda, cinnamon, and salt in a large bowl.
Stir egg, butter, brown sugar, remaining ¾ cup plus 2 tablespoons buttermilk, and oat mixture into dry ingredients until just combined. If batter is too thin, add flour.
Heat a griddle over medium heat until hot and lightly brush with oil. Working in batches, pour ¼ cup batter per pancake onto griddle and cook until bubbles appear on surface and undersides are golden-brown, about 1 minute. Drop blueberries into pancakes. Flip with a spatula and cook other side, about 1 minute more. (Lightly oil griddle between batches.)
Kim Hamill
By day, Kim is the 3rd generation in her family's NYC taxi business. By night, she writes about food, fashion, DIY projects, travel, and beyond on www.loveumadly.com. Her stories, recipes, and photographs have appeared in Marie Claire, NY Press, the Kitchn, HGTV.com, Food Gawker, and Finding Vegan. She doesn't sleep very much.