White Grapefruit is a fresh, citrusy spin on the traditional Italian dessert. It is the perfect way to brighten spring flavors.
I'm a very citrusy person, which means that I LOVE lemons, limes, oranges and above all white grapefruits. I'm in love with the tanginess and sweetness of these precious gifts of nature and for that reason I made a healthier and fresher version of the most famous Italian dessert in the whole world : the Tiramisu'. This recipe also works great with lemons. Have a boost of vitamin C while enjoying a delicious dessert and savoring the taste of the upcoming summer.
Buon Appetito!!!
See Also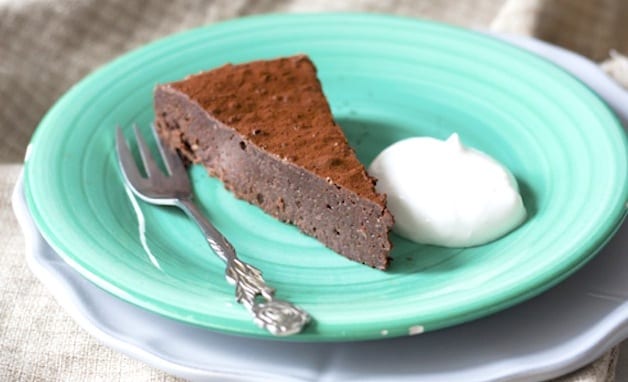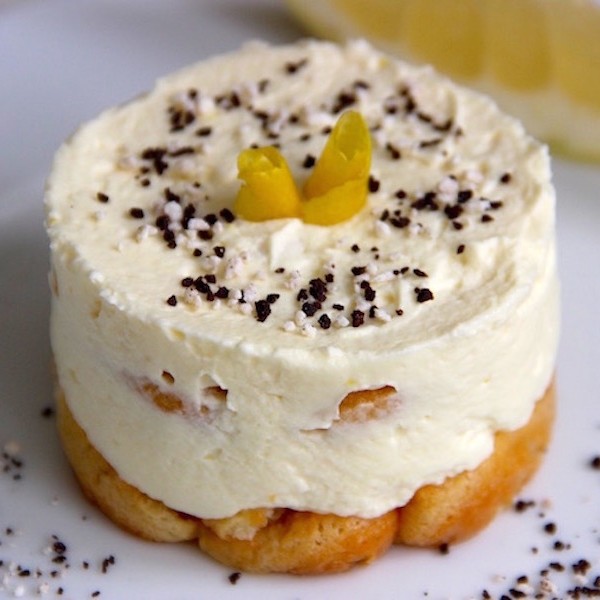 Ale Gambini
Ingredients
1

white grapefruit

2

eggs

separated

7

tablespoons

caster sugar

8

ounces

fresh mascarpone cheese

3/4

cup

heavy whipping cream

1

cup

water

7

ounces

savoiardi
Instructions
Wash, dry and grate half of the peel of the white grapefruit, then squeeze out the juice of the whole grapefruit. Set aside.

In a large mixing bowl beat the egg yolks and 5 tablespoons of sugar with a hand mixer until creamy.

Add the mascarpone cheese and continue to beat until incorporated.

In a second mixing bowl, whip the egg whites until stiff then gently fold into the mascarpone cream.

In a third mixing bowl, whip the chilled heavy whipping cream until stiff then fold into the mascarpone cream.

Stir in the grated grapefruit peel.

Pour the grapefruit juice and 1 cup of water into a rim soup plate, add the remaining 2 tablespoons of sugar and stir until dissolved.

Spoon the bottom of a baking dish with a little amount of the mascarpone cream.

Dip briefly the ladyfingers (one at the time) into the grapefruit and water mixture, then squeeze out the excess of liquid.

Make a layer of dipped ladyfingers into the baking dish then spoon evenly half of the mascarpone cream over the ladyfingers.

Make another layer of dipped ladyfingers, spoon evenly the remaining mascarpone cream over the ladyfingers.

Cover the grapefruit tiramisu' tightly with cling wrap and allow to rest in the fridge at least 2 hours before serving.

Serve garnished with grapefruit slices.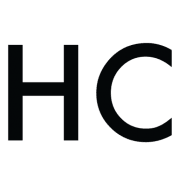 Ale Gambini
ALE GAMBINI IS A LA-BASED FOOD WRITER, COOKBOOK AUTHOR AND AWARD NOMINEE HOST CHEF IN WEB SERIES. 100% ITALIAN (BORN AND RAISED IN MILAN) SHE LEARNED HOW TO COOK AND LOVE FOOD FROM HER GRANDMOTHER NONNA FERNANDA. ITALIAN FOOD AMBASSADOR AND OFFICIAL CONTRIBUTOR FOR EXPO 2015 MILANO, HONEST COOKING, ALIMENTARI MAGAZINE, SHE ALSO DEVELOPS RECIPES FOR PRESTIGIOUS ITALIAN AND INTERNATIONAL BRANDS. ALE LEADS COOKING CLASSES IN LOS ANGELES. FOLLOW HER ON A QUEEN IN THE KITCHEN, AUTHENTIC ITALIAN FOOD AT ITS BEST.