PARTNER POST — TrySwedish Thursdays is a culinary collaboration between TrySwedish, West Sweden, Gothenburg and Västerbottensost cheese. Discover the edible delights of the land.
Chef Frida Ronge, of restaurant vRÅ, describes the creative world of a chef in Gothenburg and West Sweden. Visit the region for a taste of her Japanese-Swedish fusion.
By Annelise McAuliffe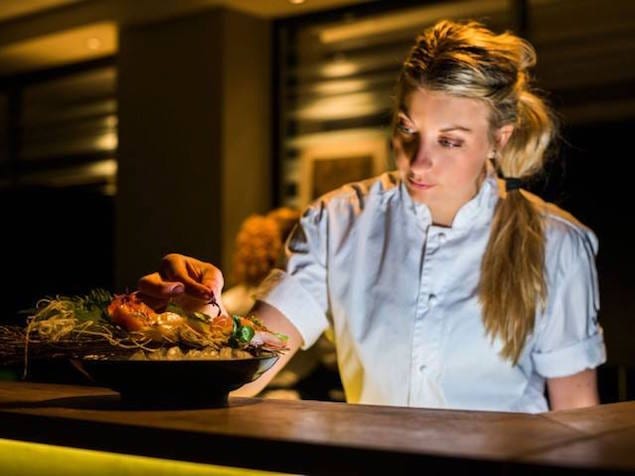 vRÅ
It is springtime in West Sweden and no one could be happier than Chef Frida Ronge.

"The spring in West Sweden is green and light. The sun goes up at 4:45 in the morning. People love to sit outside and the restaurants with the best gardens, terraces or outdoor seating are smashed."
Chef Frida, of Restaurant vRÅ in Gothenburg, Sweden, who was also named the Rising Star of the Year by the prestigious White Guide, is a lover of West Sweden and all the ingredients the area offers her. She effortlessly merges fresh Asian influences with delicious cooking and ingredients from the Swedish Coast. The result is inspiring, exciting and absolutely mouthwatering. In a competitive culinary world, she is looking to forge partnerships in her kitchen and beyond in order to inspire her guests and be inspired herself. For Frida, sharing ideas in the West Sweden region and beyond is the key to culinary success.
Frida begins her busy days with a run to clear her head. A chef that is focused on her kitchen provides her cooks with a great asset, a strong captain to direct the kitchen ship smoothly through service. Creating cohesive partnerships between cooks and cuisines are her specialty, something that is not an easy feat. In her kitchen, Chef Frida is working with only top of the line Swedish seafood that is served with a Japanese flair. Having similar minimalist mindsets, Japanese and Swedish cultures both demand the best local products, presented simply, in order to highlight their inherent strengths. The beauty of quality Swedish seafood that can be found nearby inspires Frida to challenge herself to create a dining experience that fuses the two cuisines seamlessly.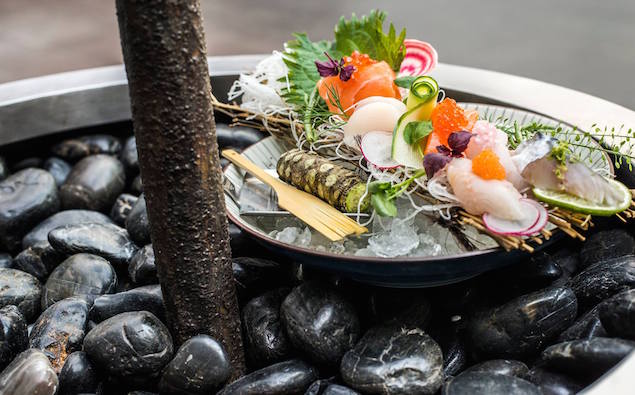 vRÅ
Noticing a lack of quality sushi establishments in the area that also highlighted local Swedish ingredients, Frida set out to create a unique, new restaurant. With a bit of give and take and a lot of learning, Frida has kept her focus on fresh, seasonal food found right outside her door.
Her philosophy and uncharacteristic approach to Swedish seafood has not only inspired others in the food world, but also diners in the area. Those who live near the sea or have tried the quality catches of West Sweden now not only understand the importance of the underwater ecosystem, but are more apt to appreciate the local edible treasures they have close by. When visitors to the area dine at vRÅ, they are inspired to become curious about the other fresh foods they can taste during their stay as they explore the waters of West Sweden and all the delights it holds.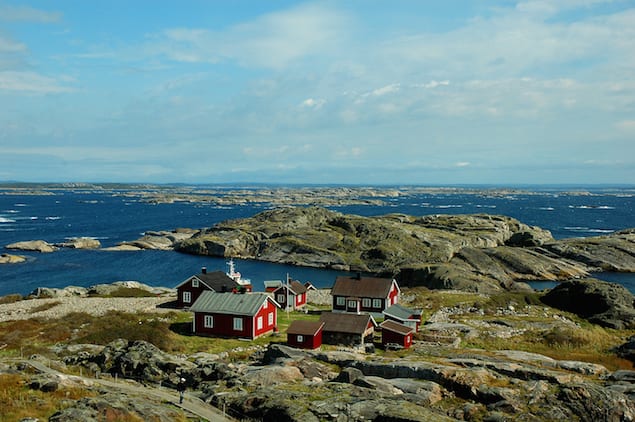 During the spring and summer, Chef Frida recommends visitors spend time in the beautiful gardens that Gothenburg and West Sweden have to offer. Explore Slottskogen or Trädgårdföreningen gardens and be sure to pack a picnic. Or, head to the Bohuslän coast for beautiful food, atmosphere, and a stunning bike ride by the sea. Frida hints that Smögen, Koster, Strömstad are the most popular and also busier summer destinations. While you are out exploring, be sure to have some of Frida's favorite tastes of the the season, like Swedish asparagus, ramsons, and mackerel.
At restaurant vRÅ, Chef Frida Ronge and her team will be celebrating the season with dishes made up of whatever the seas of West Sweden brings them. The menu is brimming with produce like morels, asparagus, ramson, and fried Jerusalem artichokes and browned butter with soy sauce.
To explore the fresh seafood-based cuisine of West Sweden, be sure to head to vRÅ to begin your delicious journey.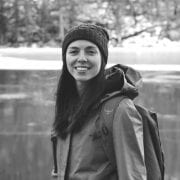 Annelise McAuliffe
Mandatory family outings to the Detroit farmers' market and nightly home-cooked meals cultivated Annelise's respect and curiosity for food. A graduate of The Culinary Institute of America, she spends her free time in New York City recipe testing, eating breakfast all day, and dreaming up international culinary adventures.