You need approximately 2 cups of cooked wild rice to make this soup. Ideally it's real wild rice from a local grower, but in a pinch, Trader Joe's wild rice pilaf or something similar will do just fine.
By Bowen Close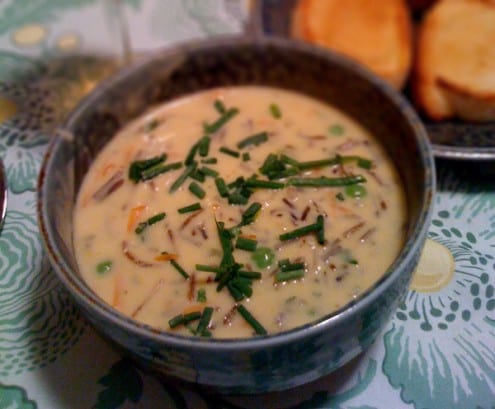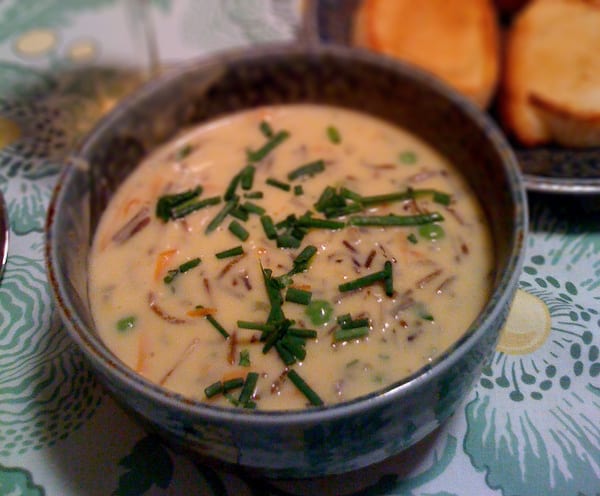 West Coast Wild Rice Soup
You need approximately 2 cups of cooked wild rice to make this soup. Ideally it's real wild rice from a local grower, but in a pinch, Trader Joe's wild rice pilaf or something similar will do just fine.
Ingredients
6 Tbsp. butter
1 large or 2 medium minced shallots
2 stalks celery, chopped
½ cup flour
3 cups chicken or vegetable broth
2 cups cooked wild rice
1 large carrot, shredded (approx. ½ cup, optional)
⅓ cup(ish) cubed ham (optional)
1 cup(ish) frozen peas (optional)
2 tsp.(ish) pimenton/hot paprika, or to taste
Salt and pepper
1 cup half and half
2 Tbsp. dry sherry
Chopped parsley or chives for garnish
Instructions
- Saute shallot and celery in butter in large (2+ quart) saucepan until tender
- Blend in flour and gradually add broth. Increase heat to medium high and stir until boiling, plus one minute
- Stir in rice, carrots, ham, peas, and pimenton. Season to taste with salt and pepper. Simmer for 5 minutes, stirring occasionally.
- Add half and half and sherry.
- Serve with garnish of chopped parsley or chives.