A refreshing watermelon shrub perfect for mixing all sorts of summer drinks.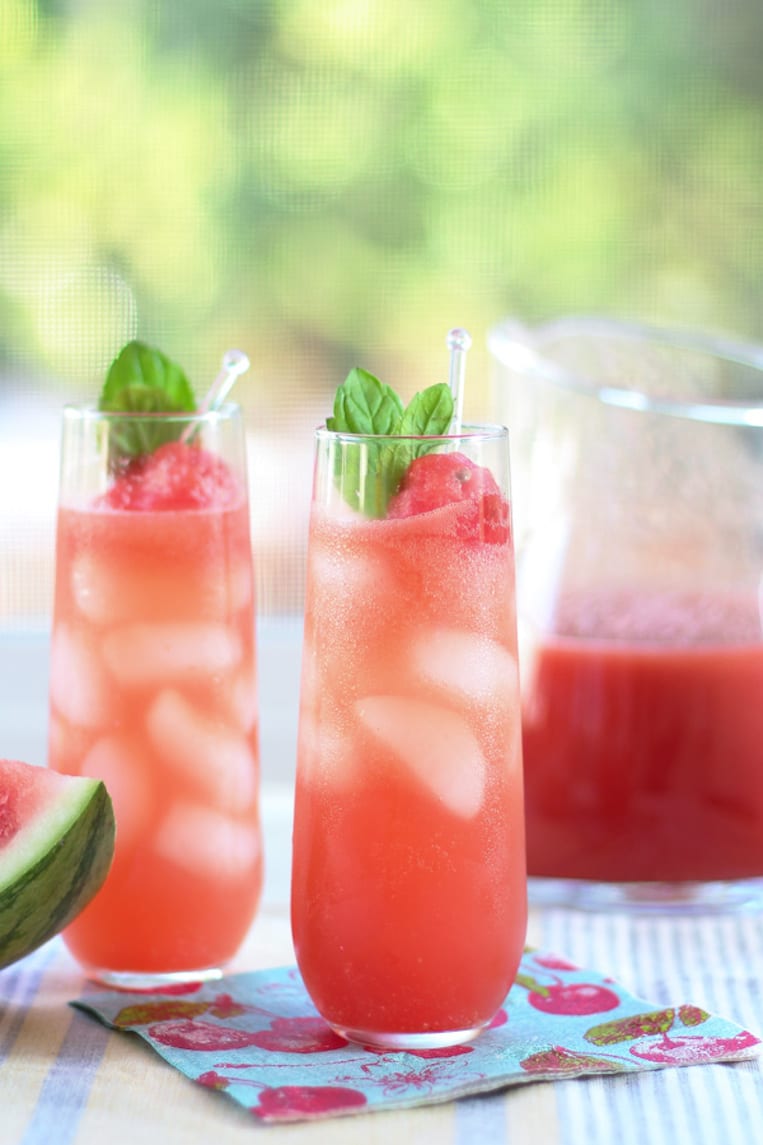 This is the perfect summer drink. If you truly love the sweet and refreshing taste of watermelon and simple recipes that make a big impact on your health, this drink is for you. My Watermelon Shrub is made with ripe, organic watermelon, freshly pureed with honey and apple cider vinegar. All the ingredients combined make a watermelon syrup that can be used to flavor soda water or cocktails. I think it would make an amazing mimosa or watermelon margarita. If you want a great "mocktail", this is perfect with soda water, muddled mint and a squeeze of lime.
A shrub is a vinegared syrup that was popular during the American Colonial Era. It's also called a drinking vinegar that is infused with fruit, herbs and spices and is drank with water, soda water or spirits. I make my shrub the healthy way by sweetening it with honey and using raw apple cider vinegar.
See Also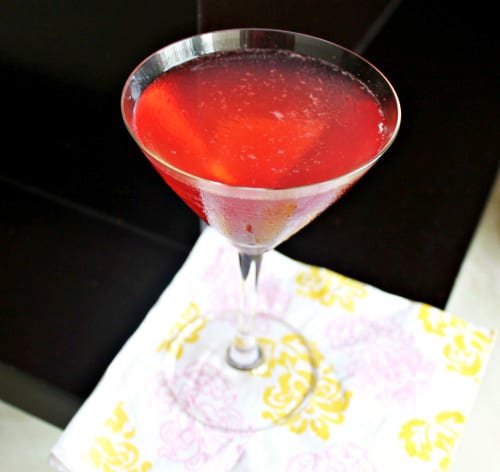 HEALTH BENEFITS
Some of the health benefits of my Perfect Summer Watermelon Shrub are…
Contains essential electrolytes and is hydrating.
Helps digestive tract, will keep you regular and control weight.
Helps promote youthful skin and a vibrant, healthy body.
Print
5 cups

ripe watermelon

1/3 cup

of light honey

½ cup

raw apple cider vinegar or Homemade Raw Pineapple Vinegar
---
Instructions
Put the watermelon in the blender and puree until liquified.
Strain the puree through a fine mesh strainer.
Place in a glass container and store in the refrigerator for 1-2 days before using. The vinegar taste will disappear over time.
Add the shrub to bubbly water for a refreshing, hydrating drink like the one pictured here.
The Perfect Summer Watermelon Shrub will last in the refrigerator for up to a month.
Danielle Johnson
Hi! I'm Danielle, I started Fermented Food Lab to educate and bring awareness of the health benefits of eating traditionally fermented foods. My goal is to get more people to try fermentation and love it. It's also a place where I can share what I invent in my kitchen, which I call, "the lab", because I always have something unique and new fermenting on my counters.