These Vegetarian Swedish Meatballs are a healthy combination of quinoa and cauliflower and smothered in simple cream sauce. No need to go furniture shopping to have a taste of Sweden.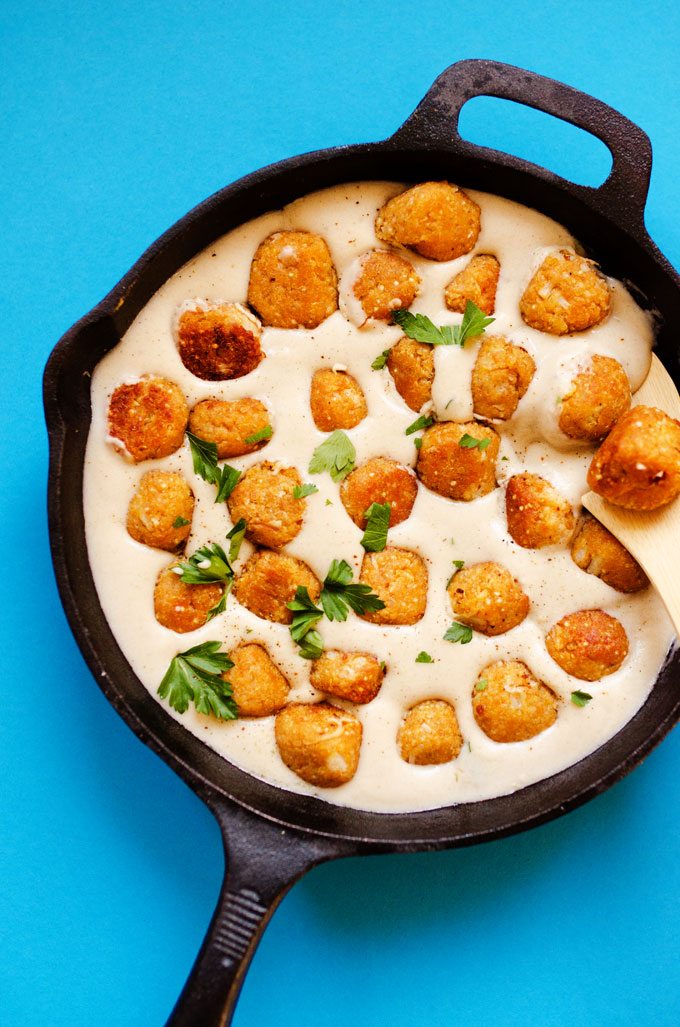 It was only a matter of time, right? Before I started taking inspiration from the innumerable trips to IKEA we've made in the process of renovating our new house. Because a trip to IKEA is not complete until you've eaten something of vaguely Swedish origin.
I've created my take on Swedish meatballs with a vegetarian version that is *the real deal*.
These vegetarian meatballs have a simple ingredients list that doesn't involve any mystery meat alternatives. They're just: quinoa. cauliflower, breadcrumbs, eggs, and seasonings. They would honestly be delicious with any sauce you throw on them. Today, that sauce is an easy, fool-proof sauce that's rich and creamy (without any cream!)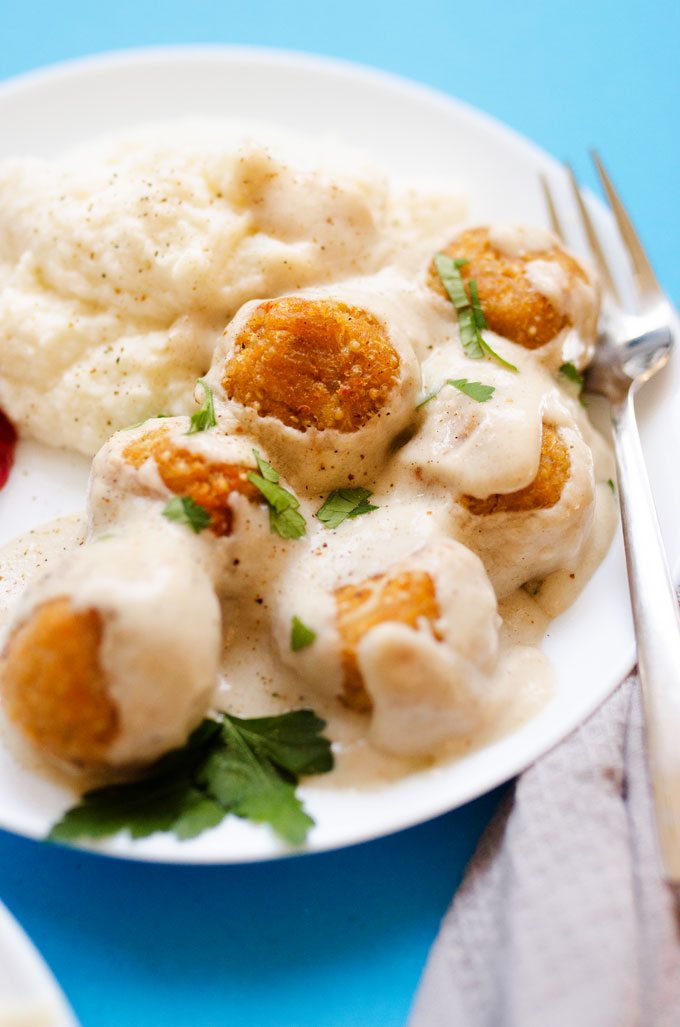 I go true IKEA-style, serving these over a heap of fluffy mashed potatoes cauliflower (recipe for the fluffiest mashed cauliflower here!) Add a dollop of sour berry jam and you're good to go.
See Also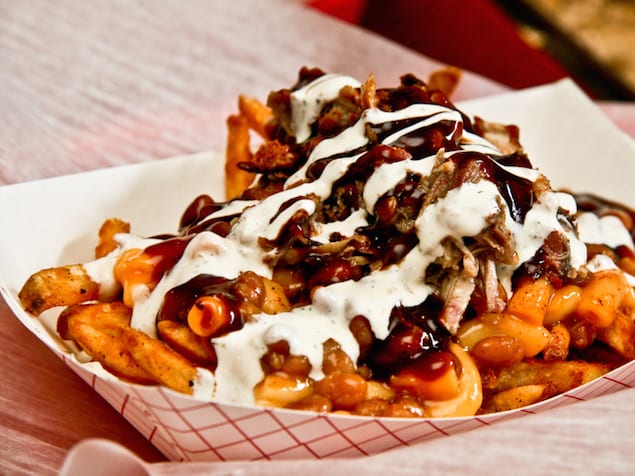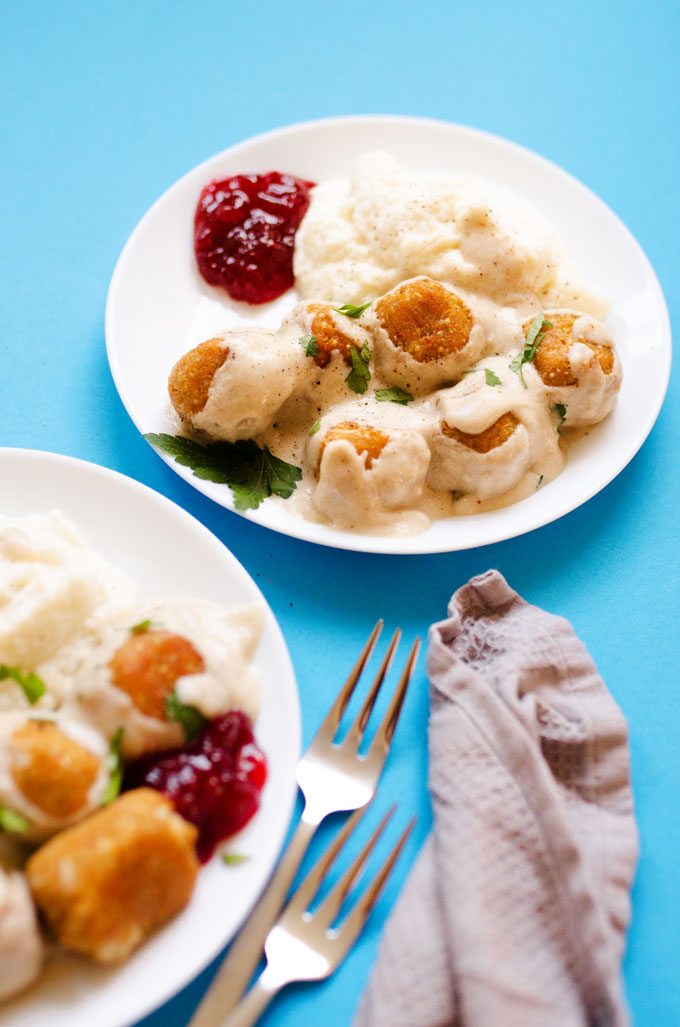 Click here for the cream sauce recipe.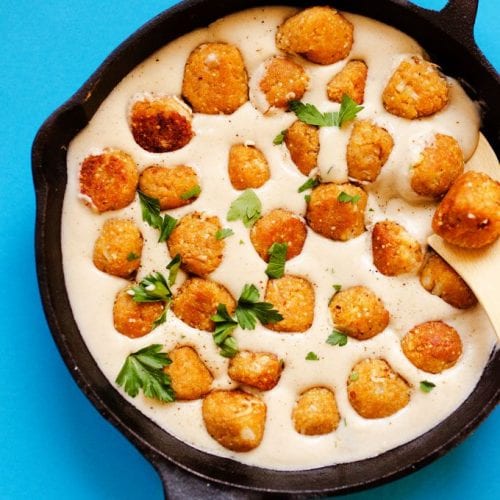 Vegetarian Swedish Meatballs
Sarah Bond
Ingredients
Vegetarian Meatballs
2/3

cups

dry quinoa 150 g

+ 1 1/3 cup water

2

cups

roughly chopped cauliflower about 1/2 head

1/2

cup

breadcrumbs 50 g

2

large eggs

1

clove

garlic minced

1

tsp

each salt and smoked paprika

1/4

tsp

ground black pepper

1/4

cup

olive oil 60 mL
Cream Sauce
Click the link above for the cream sauce recipe.
Instructions
Make Meatballs:
Combine quinoa and water in a pot and simmer for 10 minutes, or until tender. Meanwhile, add cauliflower to a large pot of water and simmer until fork-tender, about 10 minutes. Strain both and add to a food processor. Blitz a few times until mostly broken down. Add breadcrumbs, eggs, garlic, and seasonings, stirring to combine. Roll into tablespoon-sized balls.
Cook Meatballs:
Heat a dash of oil in a large skillet over medium/high heat. Fill the skillet with a batch of meatballs and cook, flipping them often to evenly brown all sides (about 5 minutes per batch). Continue heating new oil and cooking batches until meatballs are all cooked. Place on a paper towel when finished.
Serve:
Serve meatballs warm with cream sauce on top of mashed cauliflower!
Notes
This recipe was inspired by Pinch of Yum's wild rice Swedish meatballs!
Sarah Bond
An Alaskan self-taught cook and nutritionist by trade, I love all things food and health. When I'm not exploring new ways to cook up healthy ingredients, I'm romping around the Netherlands, my new stomping grounds!