Vegan Hot Chocolate with Maca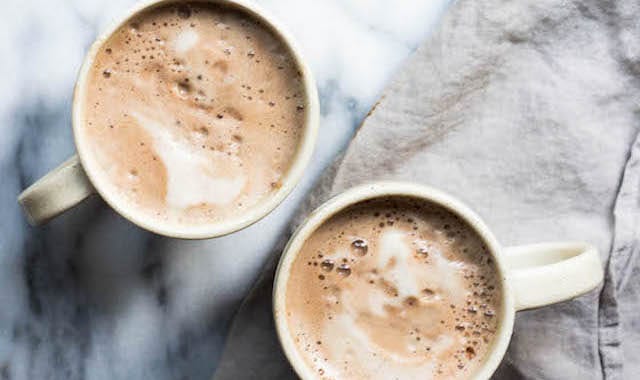 Made with frothed nondairy milk, like soy or almond, this rich hot chocolate is boosted with superfood maca for a malty flavor and a jolt of energy.
By Alison Marras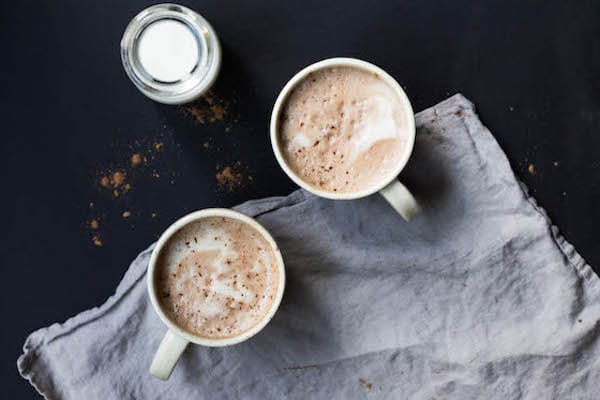 I just made the best cup of cocoa I've ever had. Allow me to explain, this nearly sedated me it was so dreamy. Except for when that maca kicks in, that'll open your eyes! That's why I've dubbed this SUPER hot cocoa. That, AND because I used my milk frother for this and if you don't have a frother, you must get one! STAT. Or use a blender. It makes those packaged marshmallows look laughable. This cup of chocolate will soothe you on a cold day and kill a chocolate craving like nothing else.
I sneak a teaspoon of maca into my smoothies all the time and this time it found it's way in here (don't confuse this with matcha, they're different!). If you haven't tried it, it gives a slight caramel-malt like taste. The maca root powder is an amazing superfood that is so healthy for so much like: hair, skin, nails, hormonal-balance… and ENERGY. So if you make this at night, maybe skip or use half the dose. Also, I use raw cacao powder which has TONS of antioxidants, so if you can find it raw, that's the best way to go over processed which has less of the good stuff you want to slurp up. But of course unsweetened, dark cocoa powder is wonderful too!
See Also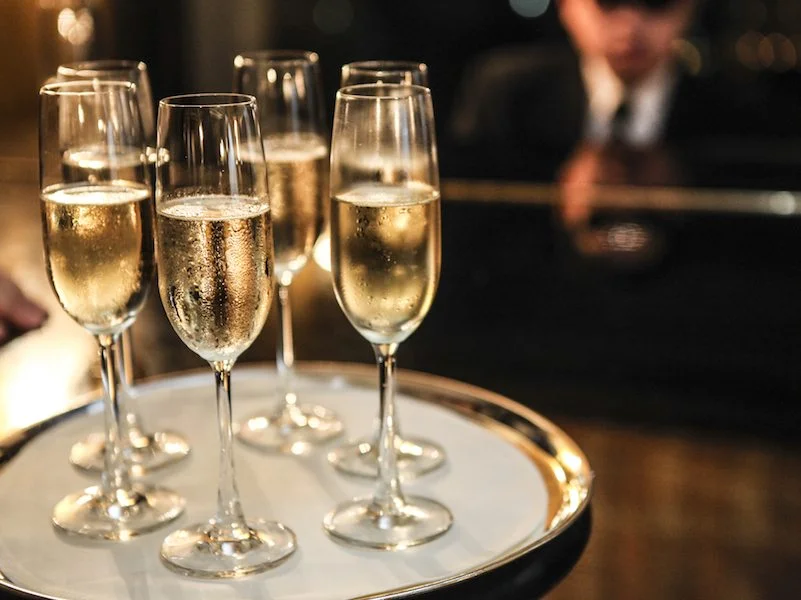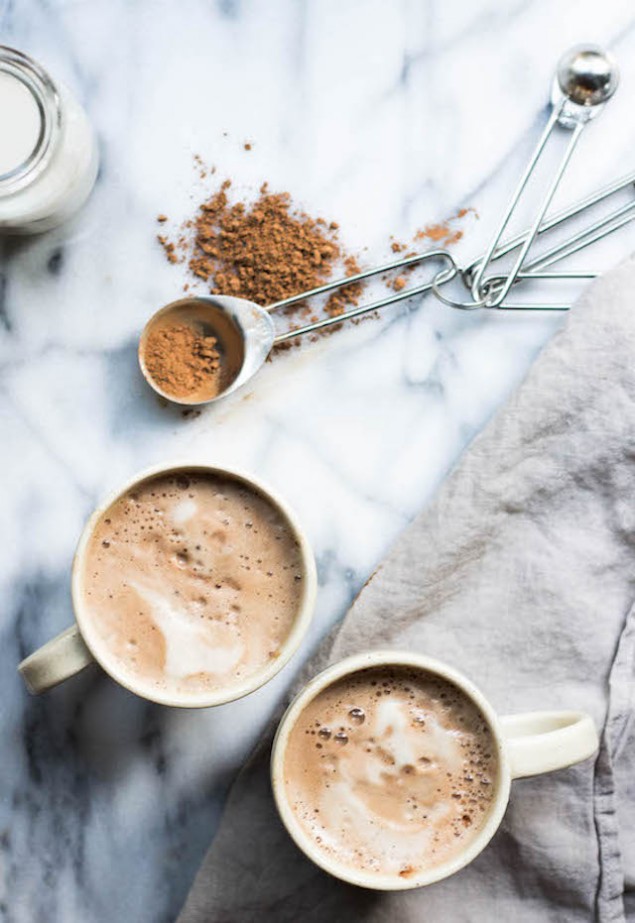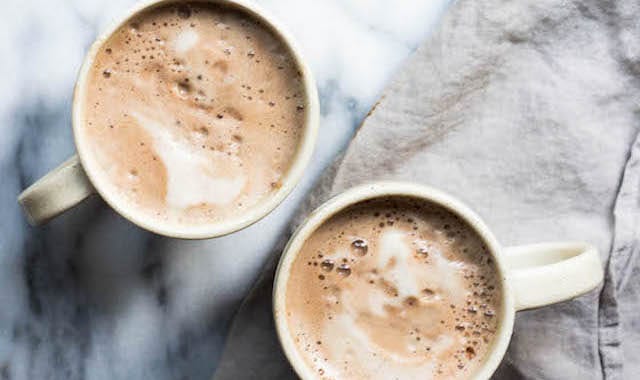 Vegan Hot Chocolate with Maca
Alison Marras
Made with frothed nondairy milk, like soy or almond, this rich hot chocolate is boosted with superfood maca for a malty flavor and a jolt of energy.
Ingredients
1 1/2

cup

soy milk

4

tbsp

any non-dairy milk

4

tbsp

raw cacao powder or cocoa powder

1 1/2

tbsp

maple syrup

1/2

tsp

cinnamon

1/4

tsp

vanilla

1

tsp

maca powder

omit if drinking before bed, it may keep you awake!
Instructions
Using a frother preferably, or blender, froth the soy milk (this will take a couple of minutes while you prep the chocolate).

In a small saucepan over low heat, add the 4 tbsp of milk, cocoa powder, syrup, cinnamon and vanilla.

Whisk constantly, until a thick chocolate milk forms (you may see a slight skin form on top). Lastly whisk in the maca powder until fully distributed.

Once the soy milk is frothed, turn the heat off your hot chocolate and pour the frothed milk into the saucepan and whisk lightly until the hot cocoa is a light brown and mixed. Serve!
Alison Marras
Food by Mars is a Clean, Seasonal, Celestial Recipe Blog featuring gluten-free, vegetarian, vegan, and lactose-free recipes including a Monthly Horoscope inspired recipe!