Wilson Mak visits Vancouver's new contender for fine dining, and returns with a huge smile on his lips.
Text And Photos By Wilson Mak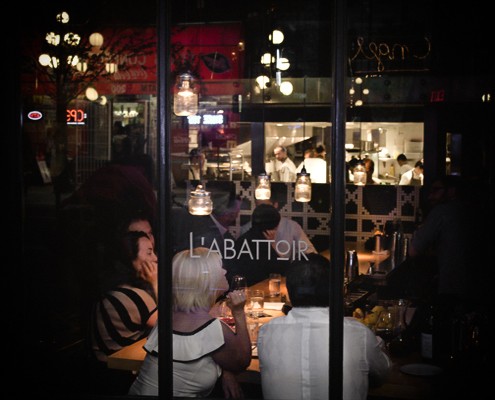 The past weekend, my friend and I paid a visit to L'Abattoir on Saturday evening, one of their busiest nights. Located in Vancouver's iconic Gastown, L'abattoir is one of the newest contenders  for fine dining in the city. L'abattoir boasts an elegant, yet modern interior – a true mix of modern and classic. You can find distressed brick detailing and french tiled floor inside the restaurant. That said, the atmosphere is welcoming and sophisticated.
We opted to sit at the back of the restaurant which is a secluded dining area, surrounded by glass, much like a conservatory – only more chic.. One side of the dining area were funky modern cutout design chairs and the other side was a long cozy leather sofa. The dining area was furnished with uniquely patterned white ceramic chairs on one side and a long leather bench on the other side. The focal piece of the dining area is undoubtedly the chandelier; the chandelier is sculpted from driftwood and yet manages to allow light through which perpetuates a theme of modernity.
Their attention to detail extended to even the complementary bread which came in a glass basket consisting of freshly baked brioche rolls with bacon bits, layery bread sticks and uniquely spiced sesame crackers.
L'abattoir serves exquisite french influenced west coast fare such as a stunning dungeness crab with chickpea toast stuffed with toasted brioche with light crab custard, and carrot pickles. Confit of albacore tuna served with smoked pork fat, egg, and crispy bits. Tender soy glazed duck breast, served with barbeque leg meat cabbage roll, sesame seed condiment, grilled king oyster mushrooms, julienned carrots, and nicely decorated smooth potato purée. Perfectly steamed pacific halibut fillet served wih a composition of mixed vegetables, slices of mandarin oranges, spinach purée and sauce mousseline. They also serve a selection of mouth-watering desserts like fizzy lemonade stuffed with blood orange sorbet, tapioca pearls and earl grey granita; or a warm chocolate tart served with vanilla yogurt custard and meyer lemon mascarpone ice cream.
Aside from its exceptional food and décor, what kind of service can one expect from L'abattoir? I would say outstanding. The waiters are extremely professional and courteous (they even re-fold your napkin when you go to the bathroom). We definitely left feeling as if  we were on cloud nine.
See Also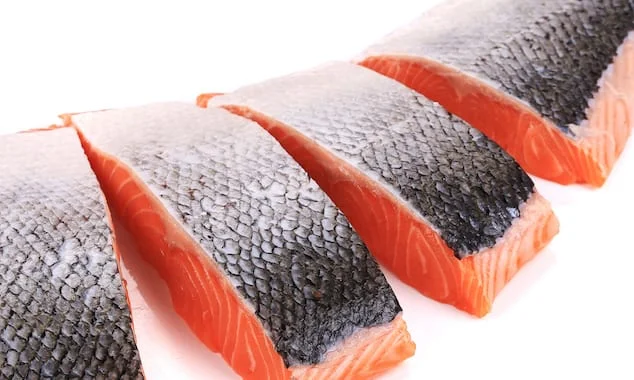 L'Abattoir
(604) 568-1701
Gastown – 217 Carrall Street
Vancouver, BC V6B
Canada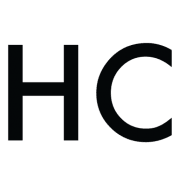 Wilson Mak
Wilson Mak is a Vancouver based food blogger, home cook and food photographer. His passion for food began at a young age and it was when he got his first digital camera that he started to document his foodie journey, sharing his experience with others through his blog La Petite Vancouver.