Upside Down Cranberry Apple Cake
A spiced, soft quick bread made with applesauce is baked atop caramelized apples and cranberries for a stunning holiday presentation.
By Mary Ann Dwyer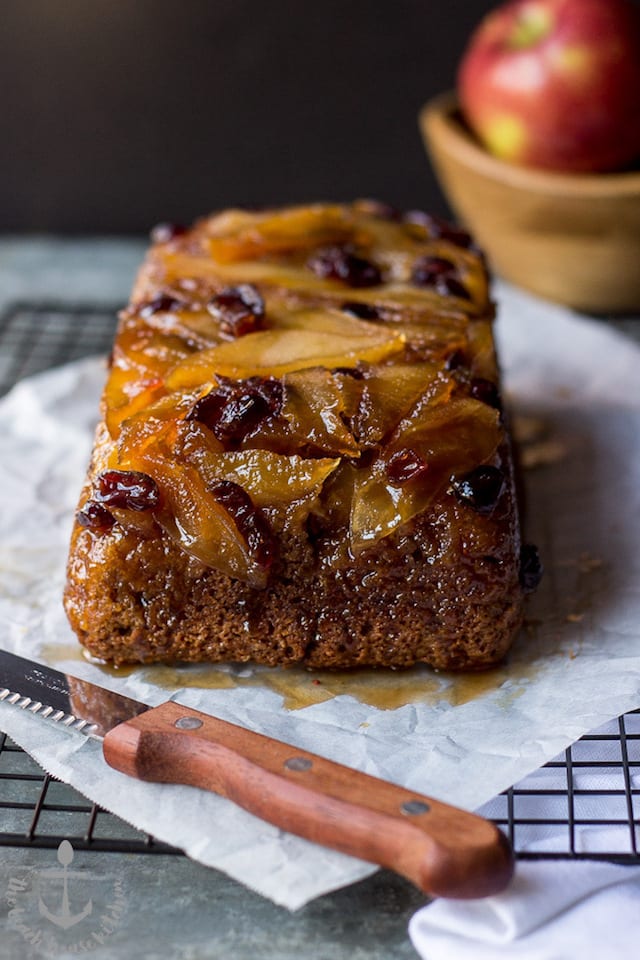 I'm sharing a favorite fall recipe of mine, Upside Down Cranberry Apple Cake. First of all, who can resist caramelized apples? Not me, that's for sure. And I figured I would throw in some cranberries because, well, it's fall right?! They go with the territory. Not only do I love the apples and cranberries, I love the fact that this is a quick bread. Delicious + quick = PERFECT! No waiting around for the bread to rise, just make it, bake it and instant gratification! Sound like a plan? I've added some applesauce to the recipe which makes this bread incredibly moist, gives it a little tang and really complements the cinnamon and nutmeg.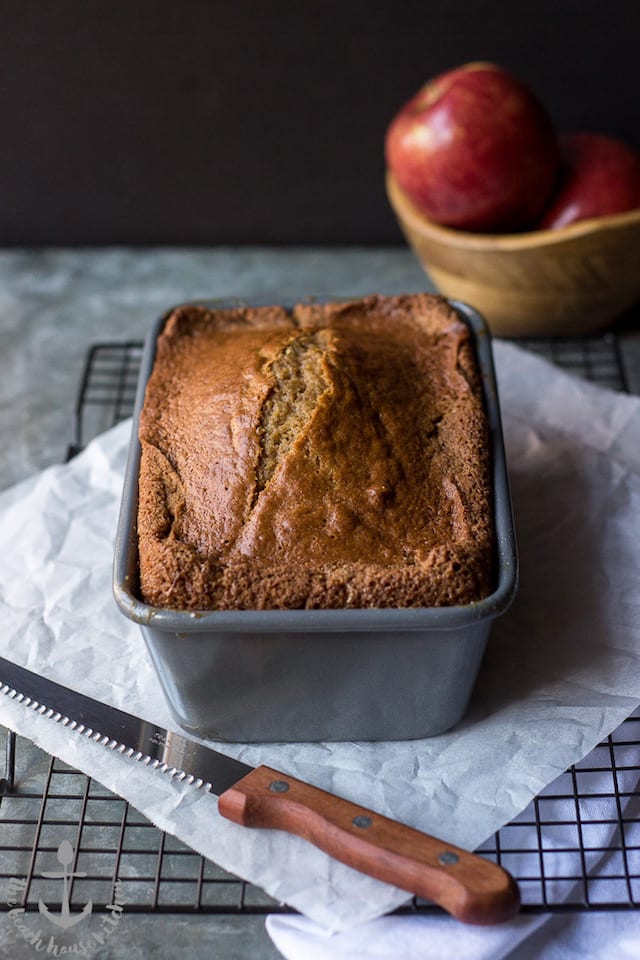 I also love the upside down part of this bread. It's got the wow factor. Pop the bread out of the oven, let it cool for about fifteen minutes, and then turn it over onto a platter and hello gorgeous! Everyone will think you've slaved over this one for hours. Don't worry friends, your secret's safe with me! Enjoy!

Upside Down Cranberry Apple Cake
A spiced, soft quick bread made with applesauce is baked atop caramelized apples and cranberries for a stunning holiday presentation.
Recipe Type:
Baking, Cake, Dessert
Ingredients
4 Tbsp. unsalted butter
⅔ cup lightly packed brown sugar
2 Braeburn or Granny Smith apples, peeled, cored and sliced
⅓ cup dried cranberries
1 cup granulated sugar
⅓ cup vegetable oil
1 cup applesauce
2 eggs, room temperature
3 tbsp. milk
1 tsp. vanilla
2 cups all-purpose flour, sifted
½ tsp. baking powder
1 tsp. baking soda
1 tsp. ground cinnamon
¼ tsp. nutmeg
¼ tsp. kosher salt
Instructions
Preheat oven to 325 degrees.
Spray 9x5 loaf pan generously with non-stick cooking spray.
Melt butter in a skillet over medium heat. Stir in brown sugar.
Add sliced apples and mix together until thoroughly coated. Cook for two minutes until somewhat soft.
Place apple mixture in the prepared pan and sprinkle with the cranberries.
In a large bowl, combine granulated sugar, vegetable oil, applesauce, eggs, milk and vanilla.
In a medium bowl whisk together flour, baking powder, baking soda, cinnamon, nutmeg and salt.
Add flour mixture to applesauce mixture until just combined. Do not over mix.
Gently spoon the batter over the apple cranberry mixture in the prepared pan.
Place the pan on a large baking sheet and bake for 65 minutes.
Cool for 15 minutes. Before inverting onto platter, carefully slice off top mound so bread sits flat.
Cool completely before slicing and serving.
Mary Ann Dwyer
Hello, my name is Mary Ann Dwyer and I am the blogger behind The Beach House Kitchen. I grew up my entire life lucky enough to spend summers at the Jersey Shore. I entertain from Memorial Day to Labor Day and love every minute of it. My fondest memories are from times spent there enjoying meals with family and friends and this blog is my way of sharing it with you.