In just five years, Stockholm-based craft brewery Unibärsum has become a cult-favorite among beer lovers in Sweden. We caught up with Brewmaster Joakim Bergman to take inventory of what's going on in the world of craft beers in Scandinavia, and what the future holds for the brewery.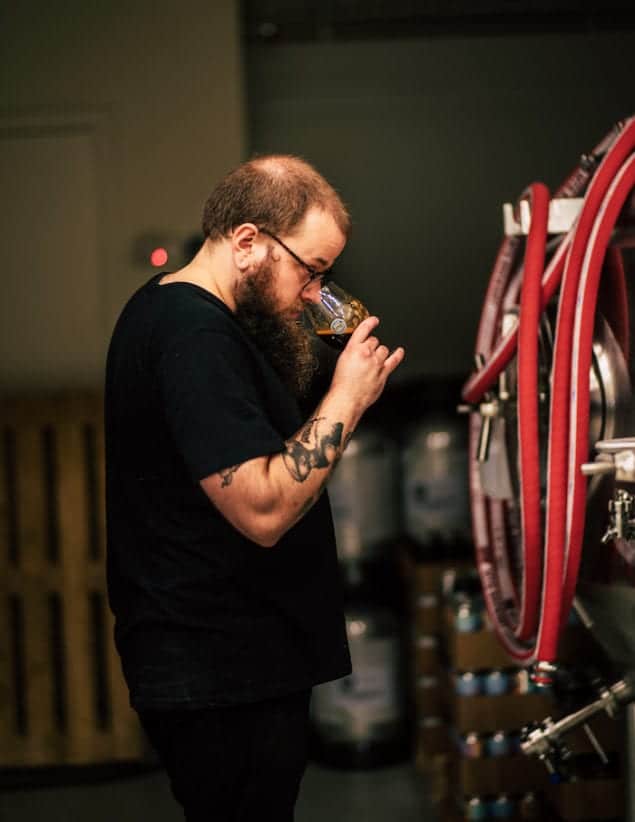 Joakim Bergman is the 30-year-old Brewmaster behind Unibärsum, a small but surprisingly influential craft brewery in Stockholm, Sweden. Just five years ago, he launched his brewery together with a group of friends, and the ascent towards becoming one of the most exciting breweries in Scandinavia has been faster than anyone could have expected. With very little start-up money, the brewery started out in very humble surroundings – but is now growing at a pace that makes it hard for them to keep up with demand. Their selection of beers skews towards hoppy IPA's, but they're not afraid of experimenting with creative takes on almost any style of brew. One of their biggest successes to date is their low ABV beer "Nödraketen" (roughly translates into "Emergency Rocket", a play on a Swedish slang word for low ABV beers), which took the low ABV market by storm when it was launched a few years back. We caught up with Joakim over email to get a better understanding of what's playing out in the craft beer scene in Sweden, as well as what Unibärsum has planned for the future.
Tell us about how you got started in the craft beer world, and how Unibärsum was eventually born.
My interest in craft beer started around 10 years ago with a bunch of friends. Craft beer was bubbling in Sweden and it was getting easier than ever to find really good beer. We decided to try brewing ourselves and did so with mixed results, but it wasn't until a couple of years later that we actually took the plunge to open up something real. And from then on it was a complete obsession on my part. I was very displeased with my work situation at the time so I figured the time was right to go all-in on brewing. What followed was an intense six-month period of gathering funds, finding a place, obtaining the proper permits, and sourcing the right equipment and in the fall of 2015, we brewed our first commercial batch and have since more than doubled our capacity every year.
How would you describe the core philosophy behind Unibärsum?
The core philosophy behind Unibärsum is definitely FRESHNESS! Since 95% of what we brew is hoppy IPA's, a style that benefits greatly from being drunk fresh, we go to great lengths to make sure that all the beer leaves the brewery within days (usually the same day) of being packaged.
What is the status of the craft beer scene in Sweden? Is it a positive, supportive industry?
The scene in Sweden is positively thriving. There are so many great breweries here and the quality of Swedish craft beer has skyrocketed in the past couple of years. I would say that the relationship between brewers is mostly great but Stockholm, where we brew, has lacked a cohesive brewers guild, which is something that all of us in the scene are working on changing.
We know that Sweden's alcohol monopoly system creates a pretty unique situation for brewers. Can you describe what the system looks like?
Well, in Sweden, all direct-to-consumer sales of beer above 3,5% have to go through the monopoly stores. Meaning that there is no way to sell stronger beer directly from the brewery or in grocery stores. This system would be fine if it wasn't for the fact that they've made it really hard for small breweries to get adequate shelf space and decent spread. It's a system that is designed to keep low costing run-of-the-mill beers from huge breweries in the spotlight and relegating small independent producers to a few select stores beyond their control (you get directed to specific stores and you have no say in how many stores or how much shelf space you'll get). The result of this is that 90% of what you'll find in the monopoly store is the same across the country, and most of it is generic crap. Also, for us, freshness is very important so combining the long lead times in the supply chain with the fact that none of the beers are stored cold in the stores and you get a system that, at least for us, is less than appealing.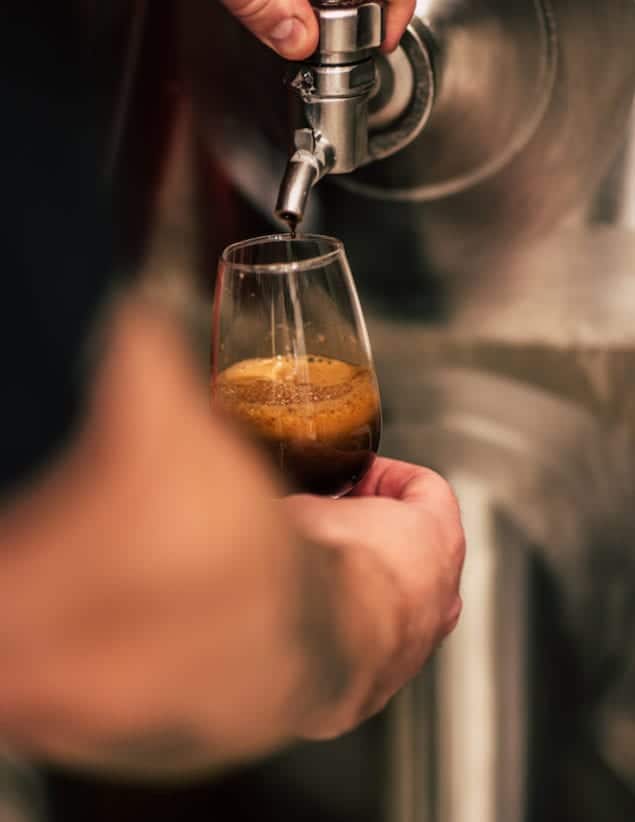 How do you manage and navigate this system as a small brewery? Are there any advantages for you, in comparison to a more fragmented system, as in most other countries?
From the very beginning, we decided to focus most of our attention on bars and restaurants in order to not have to deal with the problems mentioned above. Now we do have a couple of products there just because it's the only way for regular people to get ahold of the beer outside of bars and restaurants. But the core of our business is and has always been bars and restaurants.

Now I don't have a problem with a monopoly on alcohol per se and there are upsides to this system. For example, being able to order from the entire range online and have it delivered to your closest store is a breeze, and delivery times are really short. And only having to deal with one actor makes things easier logistically. But the Swedish system needs to be more accommodating towards small independent producers!
What are some of the most interesting trends that you see in the craft beer world today?
No trend in particular but I love the fact that a lot of breweries are stepping up their lager game and kind of returning to the roots in a sense. Apart from fresh, hoppy IPA's a well-made crisp helles lager is the best thing in the world!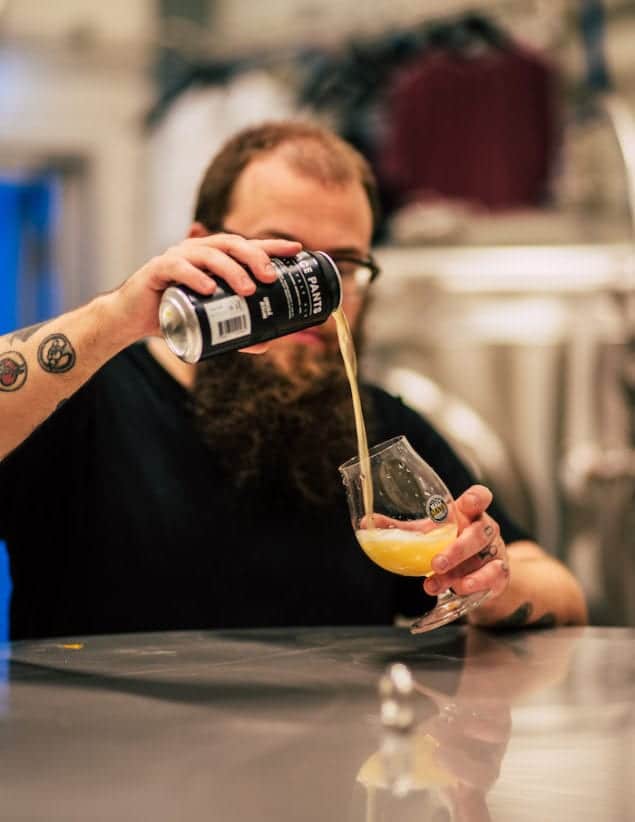 Are there any trends that you have grown tired with?
I wouldn't say I'm getting tired of it but I have yet to try a good hard seltzer. And although it's not beer, a lot of breweries have taken to making it. I don't see the appeal.
As for Unibärsum, what do you see in the future?
For the immediate future, we're doubling down on capacity in order to meet demand. A little further down the road, I would love to open a taproom/restaurant with not only our own beers but beers from our fellow Stockholm colleagues. And also have food that doesn't feel like an afterthought.
Looking to sell the company to a larger corporation at any point?
I honestly don't see that happening but you should never say never.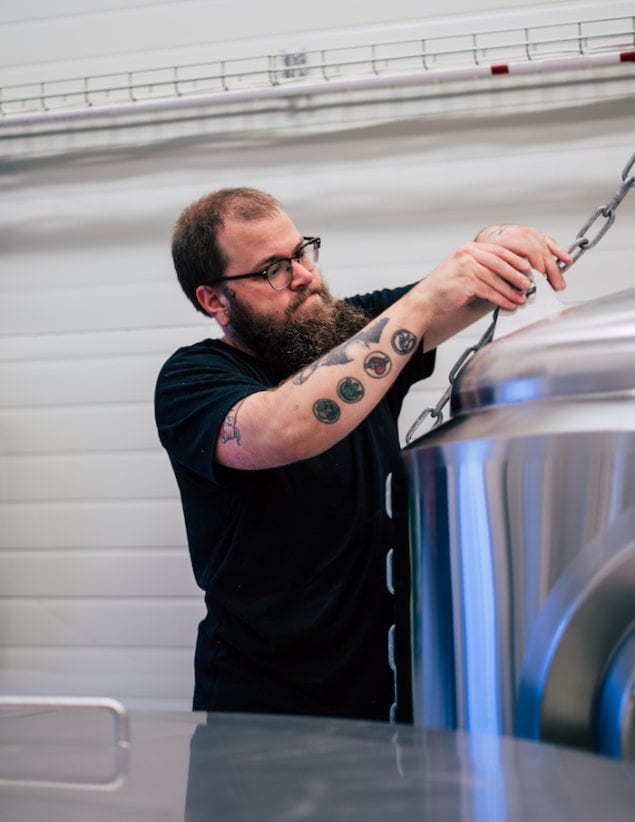 How about international expansion? How can you get your hands on Unibärsum's products if you don't live in Sweden?
At the moment our beers are available exclusively in Sweden but there are plans in the not so distant future to bring some Unibärsum out to the rest of Europe at least. I also have a dream of getting to brew our beers in the states for the US market, but that seems an overwhelming undertaking right now. But someday…
Can you tell us about some interesting releases that we should be looking forward to?
With winter approaching we just brewed an Imperial Stout clocking in at around 11% abv that I'm really excited for. We added a huge amount of hand zested and hand-squeezed oranges, and a generous amount of cocoa nibs to the brew for added complexity. This beer is a collaborative effort between us and PKLK Brewery, a brewery close to us in the south of Stockholm, and will release in and around Stockholm in early November.
Check out Unibärsum on their website, Facebook, and Instagram.
Photography by Robin Grass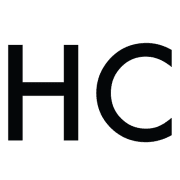 Honest Cooking
The Honest Cooking editorial team handpicks inspiring culinary stories to share with you that we think are beautiful. As an international online culinary magazine with the ambition to truly change the face of online food media we hope to create an inspiring place for serious culinary debate, salivating recipes, interesting food news and international food-fun.