The Ultimate Guacamole with Grilled Limes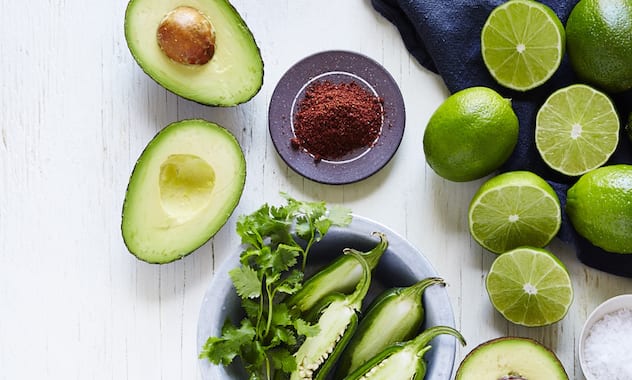 Fun ingredients like sumac and grilled limes make this guacamole special and super addictive.
By Julia Gartland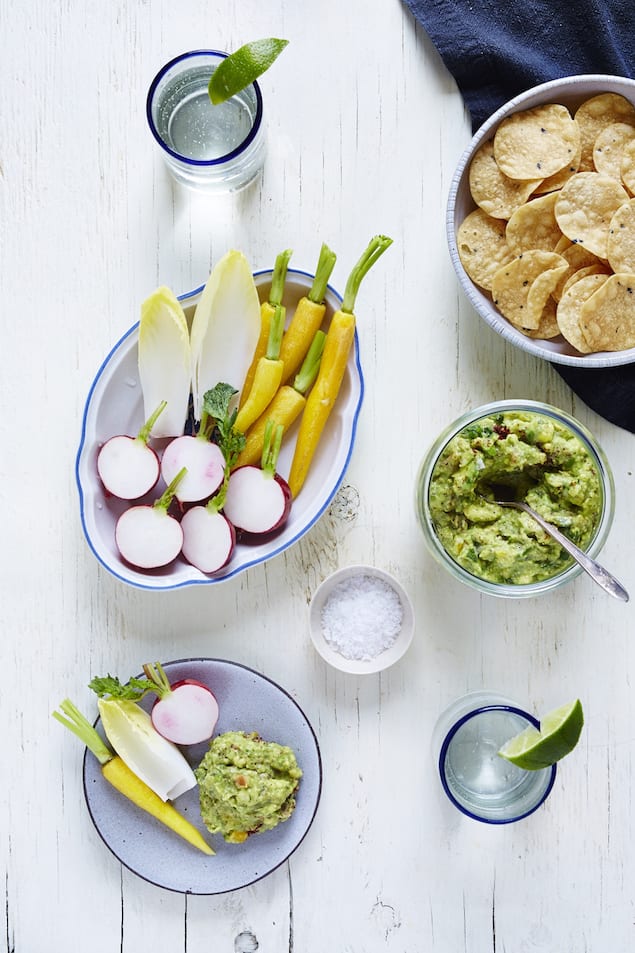 Grilling citrus, (or grilling in general) may be a Summer-concentrated activity, but not for me.
Insert a "grilled" guacamole with a little flair for the Middle East.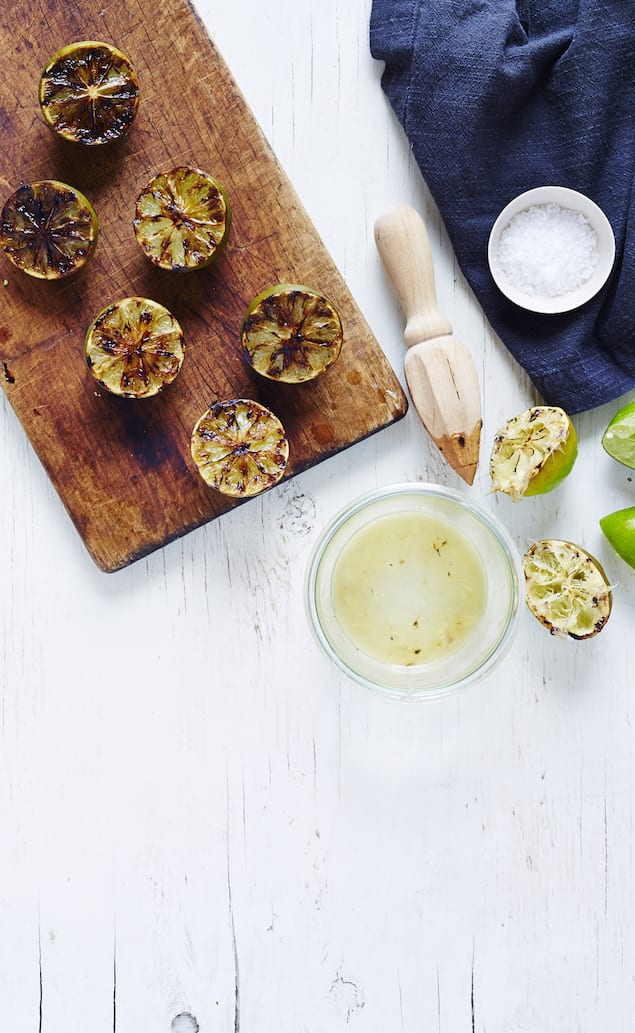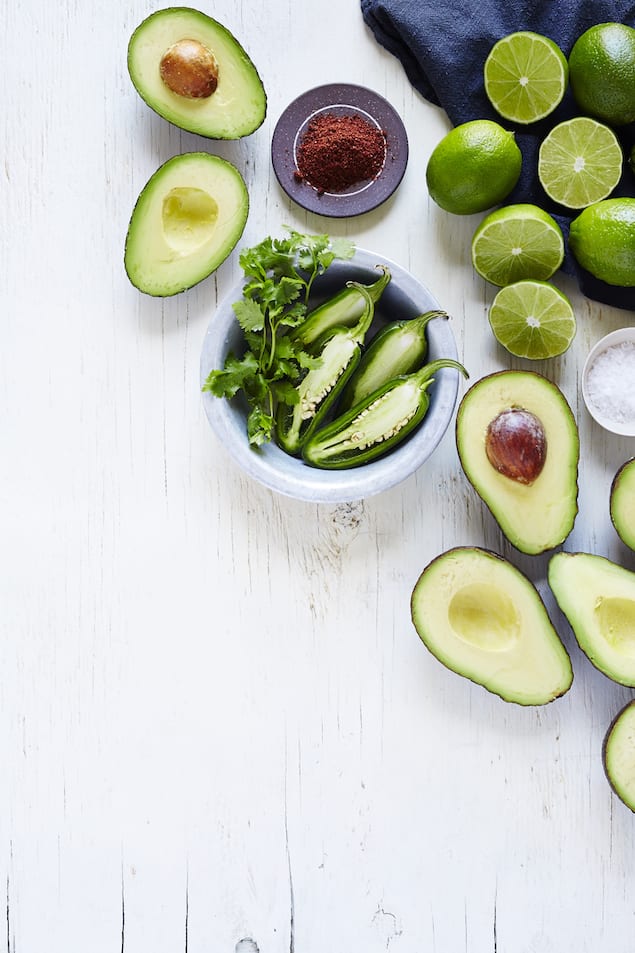 The Ultimate Guacamole with Grilled Limes
Fun ingredients like sumac and grilled limes make this guacamole special and super addictive.
Recipe Type:
Appetizer, Side, Dip
Ingredients
3 avocados, ripe + mashed
¼ cup salsa or pico de gallo
1 small shallot, minced
1 jalapeno, de-seeded and minced
¼ cup cilantro leaves, chopped
3 garlic cloves, pasted
1½ tablespoons sumac
½ teaspoon cumin
½ teaspoon cayenne
2-3 limes, halved
½ teaspoon sea salt
flaky sea salt, to top
Instructions
Pre-heat your cast-iron grill pan over medium high heat. If you hover your hand over the pan, you'll feel when it's good and hot. Then, set limes cut-side down onto the grill pan. Press for a minute to make sure it's making good contact with the pan. Let limes grill for at least 4-5 minutes each side. Continue until all halves are grilled. Set aside to cool.
In a large mixing bowl, add mashed avocado, salsa, shallot, jalapeño, cilantro, garlic, salt and spices. Mix well to combine. Then, juice grilled limes until desired taste (anywhere from 1-3 limes works for this recipe). Garnish with flaky sea salt and serve with chickpea chips, tortilla chips or vegetable crudite (radish, carrot, endive).
Julia Gartland
Food & Lifestyle Photographer based in Brooklyn, NY. I cook, shoot and eat (gluten-free). http://www.sassy-kitchen.com | http://www.juliagartland.com