We would never say no to chocolate and flowers, but, let's be honest, they are seriously overdone when it comes to Valentine's Day.  Not to mention the overpriced tasting menu at restaurants and cheesy heart themed desserts can really make the day seem… well cheesy and overdone.
Here to help are two wine recipes that will turn date night, galentines or even single's valentines, a day worth the celebration. Featuring a spicy and boozy hot chocolate and a beefy hearty meal, this Valentines those fluttering butterflies are definitely going to make a strong comeback.
Check out the recipes below:
Mexican Hot Chocolate by Kim Crawford
When done right like this recipe courtesy Kim Crawford, wine and hot chocolate will be your new favorite winter cocktail.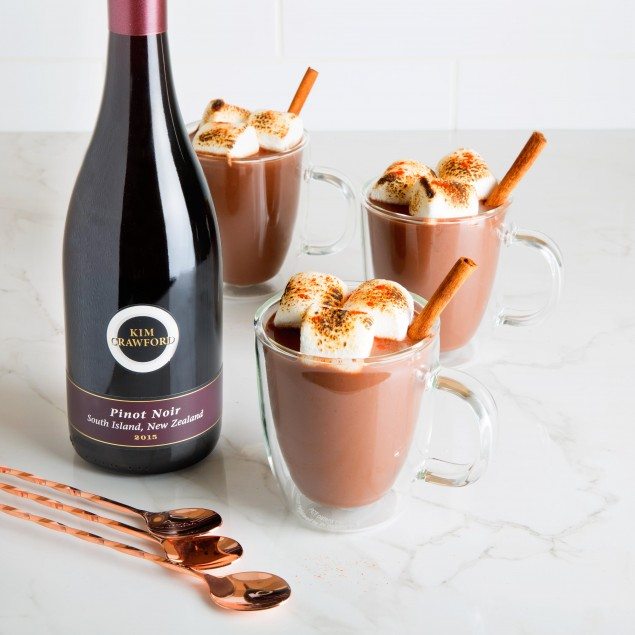 Ingredients:
4 oz Kim Crawford Pinot Noir
2 oz dairy milk or non-dairy milk (almond is a good option)
3 Tbsp powdered baking cocoa
1 oz coffee liqueur
1 Tbsp brown sugar
1/2 tsp ground cinnamon
pinch chili powder
Instructions:
Pre-warm an 8-10oz coffee mug.
In a saucepan, combine chocolate powder and brown sugar with milk to make a rich syrup.
Add coffee liqueur and Kim Crawford Pinot Noir
Stir until ingredients are hot.
Remove from heat and stir in vanilla extract and ground cinnamon.
Pour into pre-warmed mug and garnish with whole cinnamon stick and pinch of chili powder.
Slow Cooker Boeuf Bourguignon from Clos du Bois
A traditional dish France, beef bourguignon is a savory stew of meat and vegetables braised in red wine. Courtesy Clos Du Bois prepare this impressive dish for your Valentine, even if it is yourself.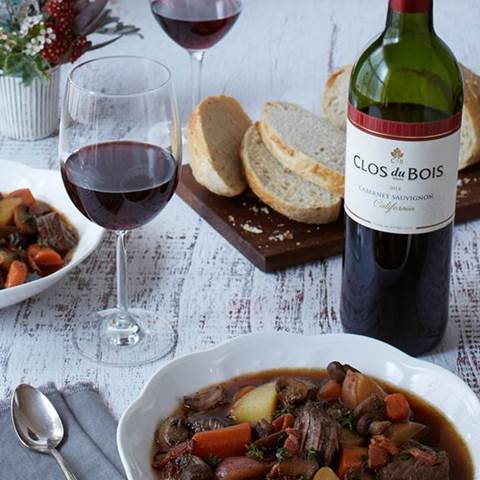 Ingredients:
3 lbs. Stew Beef, cube
4 oz. Pancetta
1 large onion, chopped finely
2 cups carrots, peeled and sliced thinly
1 cups red potatoes, chopped
3 cloves of garlic, minced
2 Tbsp. butter
Salt and pepper, to taste
½ lb. mushrooms, sliced
1 1/2 cup Clos du Bois Cabernet Sauvignon
1 Tbsp. tomato paste
Bay leaf
1 tsp. thyme
Instructions:
Crisp the pancetta in a skillet.
Add beef to pan until browned on both sides. Set the meat aside.
Cook onion, garlic, mushrooms and carrots and season with butter, salt and pepper.
Add all ingredients, except the mushrooms, to your slow cooker, adding the wine last. Cover your pot, and cook on low for 7-9 hours.
Sautee mushrooms and adds to stew before serving.
Enjoy with Clos du Bois Cabernet Sauvignon.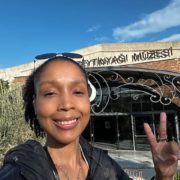 Alyssa Holder
Alyssa Holder is a writer specializing in food and travel topics since 2015.