These rolls come out soft and fluffy. Brush them on the top with some extra butter when they are still fresh out of the oven and they will be heavenly.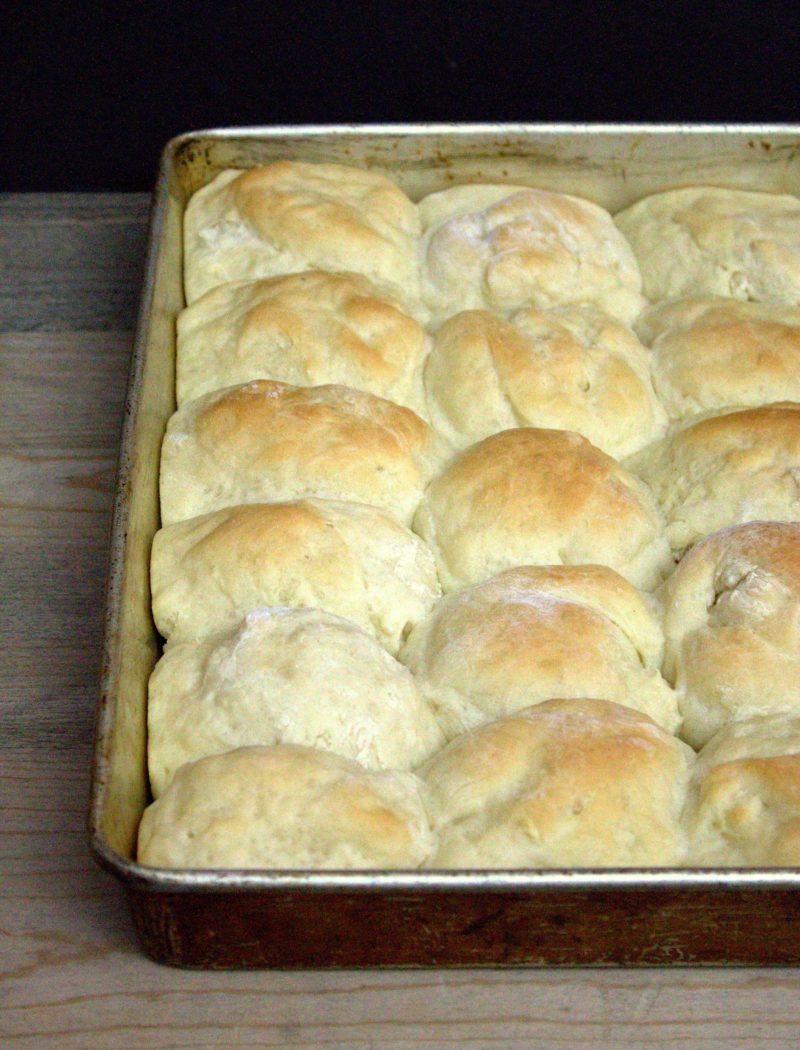 One of the things I am working on learning the ins and outs of is bread making. I'm finding this project to be both one of mine and Chuck's favorites. I just love the smell of fresh bread, and the process of making it is very relaxing. For Chuck it's all about the eating part. A typical loaf in our house doesn't last very long, since he attacks it with the veracity of a starving lion. I have to fight him to make sure I get my fair share. Married life can be hell I tell you!
But in all seriousness, while I've been experimenting with bread for a while now, I still feel like I've got a lot to learn. There's just so many different types of bread! Right now I've pretty much perfected the basic Dutch oven bread, and this recipe for dinner rolls. It, like most bread recipes is just a handful of ingredients that come together beautifully, and in just the right amount of time to serve with dinner. If you're new to roll baking these are the ones to start with.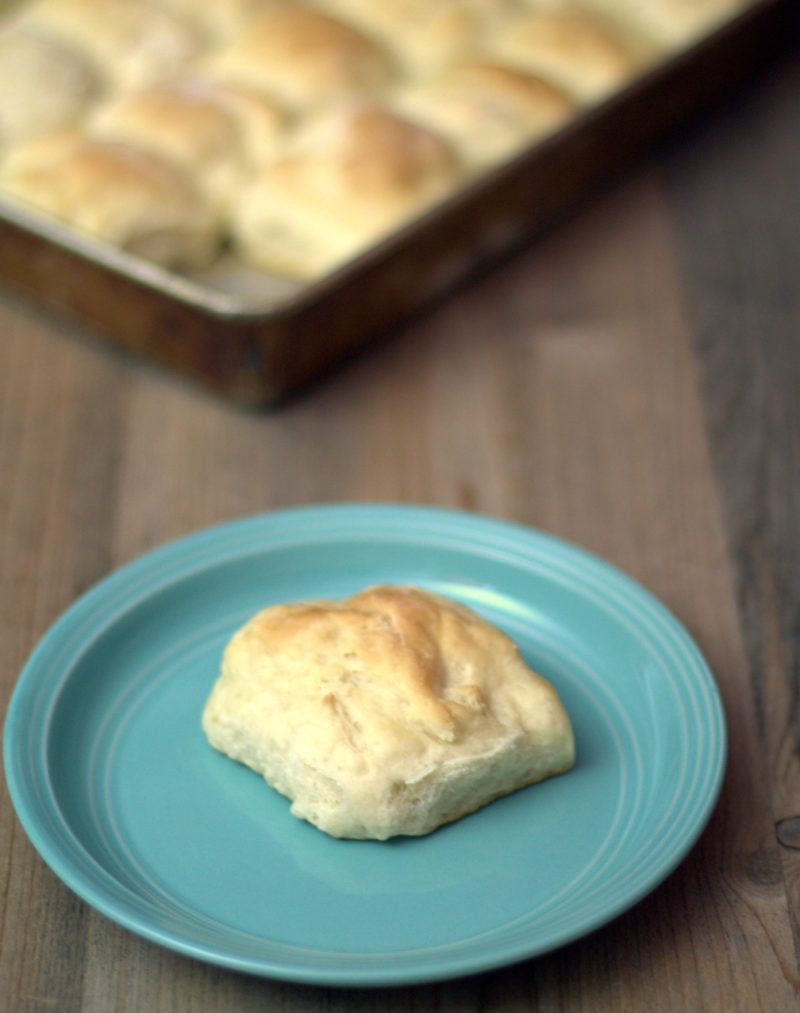 Enjoy!

JC Carter
Ingredients
1

cups

water

2

tablespoons

melted butter

½

cup

milk

2

tablespoons

honey

1

tablespoon

active-dry yeast

3½ to 4

cups

all-purpose flour

1

teaspoon

salt

extra melted butter

for brushing on top
Instructions
Preheat the oven to 400 degrees and grease a 9 x 13-inch pan with cooking spray, and set aside.

In a microwave-safe bowl, whisk together warm water and melted butter until combined. Stir in the milk and honey. Then microwave for about 1 minute, or until the mixture is very warm to the touch, and well combined (the honey will be easier to combine with the heat).

Pour the water mixture into the bowl of a stand mixer and add yeast. Give it a stir and wait for 5 to 10 minutes. The combination should be foamy, if it is not, the yeast is bad and you will have to start over.

Add the salt, attach the dough hook and turn the mixer on low.

Gradually add in 3 ½ cups of flour until well blended. The dough should form a ball and be slightly sticky. If it is still very stuck to the sides add more flour in ¼ cup amounts until it pulls away from the sides of the bowl or you reach 4 cups total.

Continue to mix the dough for another 5 minutes.

With your hands remove the dough and form it into a round ball. Transfer the dough to a grease bowl and cover with a damp towel, set in a warm dry place and let it rise for 15 minutes.

Gently punch tow dough down and divide it into 15 roughly equal balls. Place the balls evenly spaced in the greased baking pan, cover again with the damp cloth and let rise for another 20 minutes.

Once risen place the rolls into the oven and bake for 12 to 15 minutes or until the tops are lightly golden.

Remove from the oven and brush with melted butter.

Serve.
JC Carter
I am a blogger from upstate NY who believes in celebrating a healthy lifestyle. I enjoy spending time outdoors, crafting, cooking, gardening, and entertaining.