Erika Elia
Erika from CuocheinVacanza (www.cookingclassesintuscany.net), Tuscan DOC, is a Cooking Classes…
A simple, rustic chickpea puree with pasta made flavorful with anchovies, garlic, and rosemary.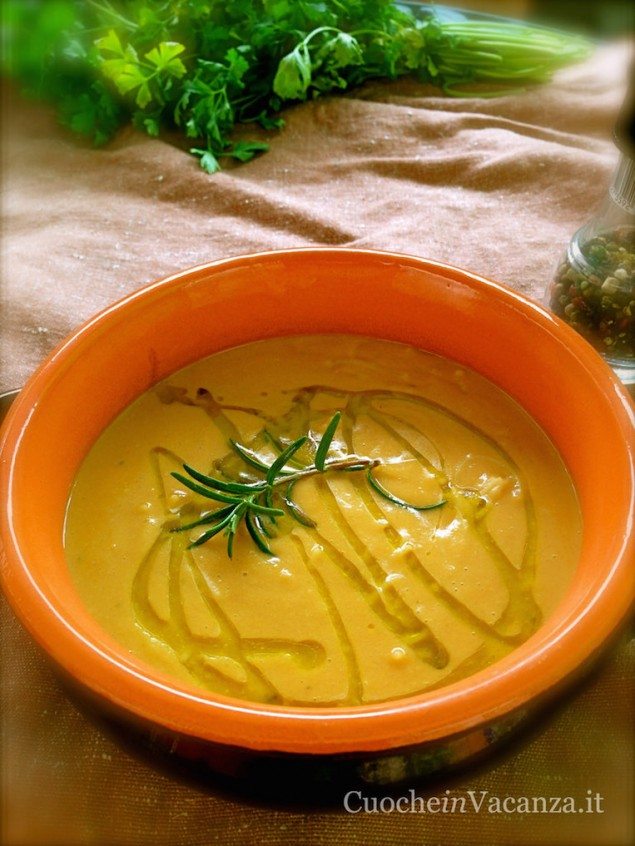 Pasta and chickpeas puree is a typical dish from Lucca, belonging to the same category of farming cooking as recipes such as the onion soup.
When I was little I did not love this dish, it seemed tasteless, devoid of personality and especially monotonous, like many soups. Then one day a friend of my father, chef and owner of a famous restaurant in Maremma, made me taste this dish and finally, for the first time I appreciated it. It seemed immediately flavorful, so that I finished the whole plate, under my father's surprised eyes.
The trick there was anchovy fillets!
Here in Tuscany, the kind of pasta to use with chickpeas puree is the "Tagliolini", but actually there are many varieties suitable for this dish: capelli d'angelo, ditalini, gramigna…
Since chickpeas are the protagonist, one can say that this dish may be enjoyed in any season.
See Also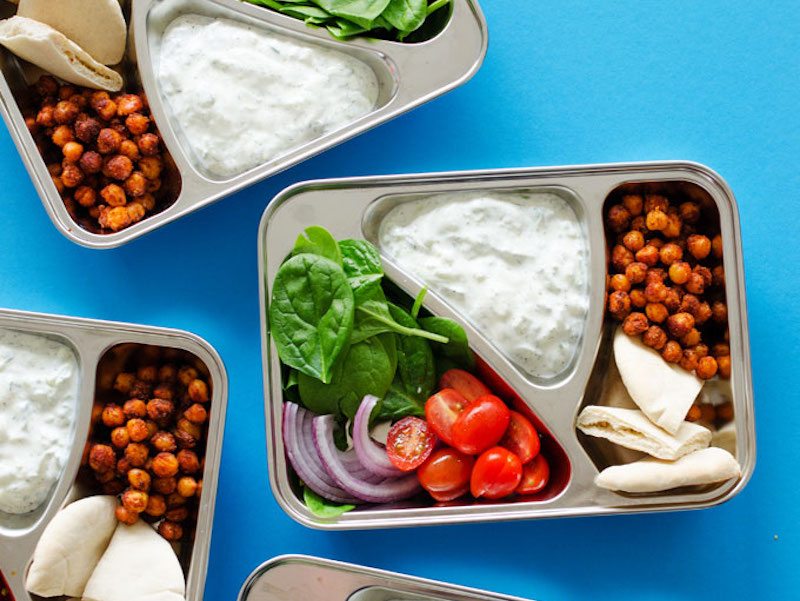 When I make this dish, I immediately think of our small house on the mountains and of the winter in general, aspects that represent for me the search for new recipes for our private dinners, and new dishes to be included in our cookery courses.
My tips:
Do not skip the fresh rosemary sprig
Choose a pasta with a cooking time no longer than 4 minutes, otherwise you risk compromising the right texture of the puree.
If using dried chickpeas: soak them in cold water with a teaspoon of baking soda for a whole night. Throw away the soaking water and boil them in salted water for about 40 minutes (20 minutes with the pressure cooker). Use their liquid to prepare the chickpeas puree
If using canned chickpeas, throw away the liquid in which they are immersed and use only the vegetable broth
If you do not like a strong garlic flavor, remove it before using the immersion blender
Print

---
3 cups

boiled and drained chickpeas (liquid reserved)

1/2 cup

extra virgin oil

2

garlic cloves

5

anchovy fillets
to taste salt
to taste black pepper

1

rosemary sprig

2 cups

veggie broth

1 tbsp

tomato paste

4 tbsp

parmesan cheese (optional)
---
Instructions
Over medium heat, pour 4 tbsp extra virgin oil in a pot with the garlic cloves cut in half; add the rosemary sprig and the anchovy fillets. Wait until anchovy melt, stirring well with a wooden spoon.
Add drained chickpeas continuing stirring until they take all the flavors of the sauce with anchovy, rosemary and garlic
add their liquid and 1 cup hot veggie broth and let them simmer for about 10 minutes
remove the rosemary sprig and blend the chickpeas directly in the pot with an immersion blender (or transfer them to processor)
taste and add salt if needed
add tomato paste and stir to mix and to have a nice hot color light orange
bring to boil and add other broth if the cream is too thick; you need to have the texture of yogurt if you add "capelli d'angelo" pasta (3 minutes cooking) and that one of a soup if you use a pasta which requires a longer cooking.
Pour the pasta in the soup
as it boils again (crumble capelli d'angelo by clenching them in the fist)
continue stirring medium-low heat and be careful it doesn't stick
finally you have to obtain a soft puree, a cream
add salt if you need and turn off the heat when pasta is cooked
pour in soup bowls very hot
add a grinding of black pepper,
tbsp of parmesan cheese (optional)
and 1 tbsp of extra virgin oil (top down) over each bowl
bring immediately to the table
Category:

Primi

Cuisine:

Tuscan
Erika Elia
Erika from CuocheinVacanza (www.cookingclassesintuscany.net), Tuscan DOC, is a Cooking Classes Trainer and Private Dinners Chef who comes directly to your holiday home in Tuscany. Respect for Nature is her paramount, and is fundamental to Tuscan home cooking. Food Blogger and Trip Lover, she pays the utmost attention to the seasonality and authenticity of all the ingredients. If you're looking to take some of Tuscany home, what better way than to learn to cook your favorite dishes or have them cooked for you?