A Willy Wonka inspired meatball that combines the flavors of three delicious Thanksgiving Day foods: turkey, stuffing and cranberry.
By Sherron Watson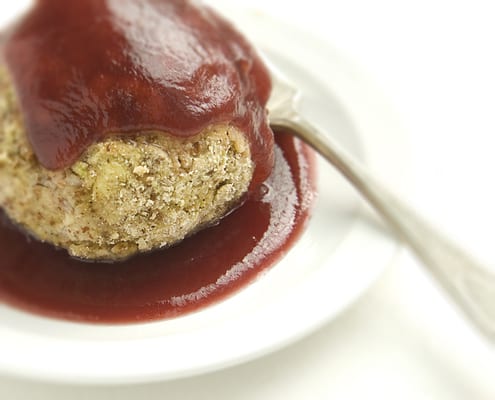 It's a crazy idea, but I did it.  I took some of my favorites from a traditional turkey day meal and combined them into one huge meatball. So what was my inspiration?
Willy Wonka, of course.
Do you remember the Three Course Chewing gum: tomato soup, roast beef and blueberry pie? Don't worry you won't turn into a huge cranberry but you can taste the blended flavors of turkey, stuffing and cranberry sauce.
I hope you enjoy this twist on a quick turkey day meal.
See Also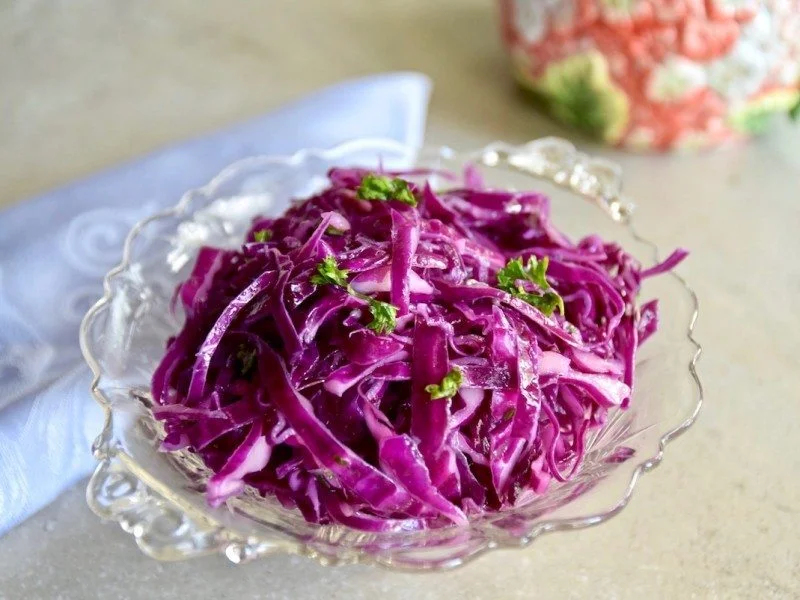 A meatball that combines the flavors of three delicious Thanksgiving Day foods: turkey, stuffing and cranberry.
Ingredients
1 pound of ground turkey, thawed
¼ cup red onion, chopped fine
½ cup celery, chopped fine
2 cups of boxed cornbread stuffing
½ teaspoon of salt
¼ cup of cream cheese, not too soft
½ cup of grated mozzarella cheese
2 Tablespoons of cranberry sauce
2 eggs
1 cup of breadcrumbs or panko crumbs
Instructions
Combine the turkey, onion, celery, dried stuffing and salt in a bowl. Let the turkey meat sit in the fridge for 30 minutes.
Combine the cream cheese, mozzarella cheese and cranberry sauce. Let chill in the refrigerator until the turkey/stuffing mix is ready.
Remove both bowls from refrigerator and start making the meatballs.
In your hand, place a scoop of turkey meat mixture and flatten; add a small spoonful of cheese mixture. Shape into a ball. Set aside.
Once all large meatballs are made, beat the egg in a small bowl and in a separate bowl, add breadcrumbs.
Roll the meatballs in the egg and then the breadcrumbs place in a baking dish.
Bake in a 350 degree oven for 15-20 minutes.
Serve with warm cranberry sauce.
Notes
To make the warm cranberry sauce, I added one can of jellied cranberry sauce to a saucepan with a bit of water and whipped until it was smooth. I served the sauce warm in a gravy boat. Do not boil.
Sherron Watson
Sherron Watson is a writer and photographer. Her passion for food started at a young age while working with her family in their restaurant business. A career in photography gave her the experience she needed to start capturing images of her favorite dishes. This led to the creation of her blog: simply-gourmet.com. She is currently a food writer for Capital Style Magazine in Annapolis, MD.