PARTNER POST — TrySwedish Thursdays is a culinary collaboration between TrySwedish, West Sweden, Gothenburg and Västerbottensost cheese. Discover the edible delights of the land.
In Gothenburg and West Sweden, seafood is religion. The region is proud of its fishing heritage and the locals are serious about their shrimp, crayfish, lobster and oysters. Join us for a taste of the sea.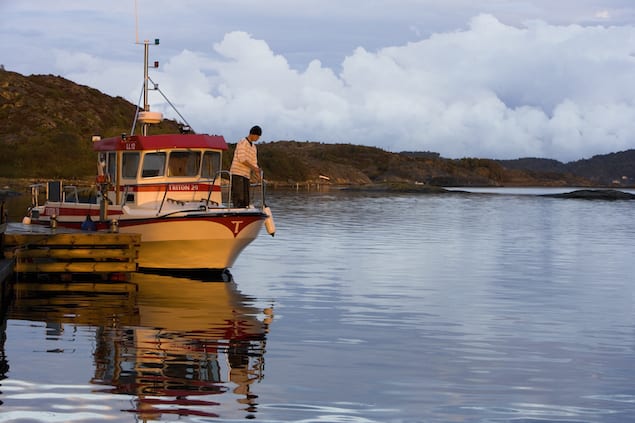 Explore the shellfish coast
Adventure through Bohuslän to discover the fishing villages coast. Not only are the docked fishing boats picturesque, but you can catch a glimpse of the crews heading out into or returning from the clean, cold waters. The main seafoods caught are lobster, langoustine, a Norwegian lobster, or a smaller crayfish, oysters, mussels, herring and prawns.
While of course you can find any of these caught sea items being served at restaurants along the coast, why not join the local fishermen and catch some of the beauties yourself? Many of the area's hotels arrange shellfish trips find out more here.
Herring Haven
Here you will find herring pickled deliciously in a thousand different ways, marinated, pickled and more, and if catching the fish yourself isn't something you'd enjoy then this is for you. Being home to the "herring capital" of Sweden, you can imagine that herring fishing and processing is huge in West Sweden. Not only is the fish an enormous part of the Swedish diet, but it is also a huge employment opportunity for the locals. Herring is served at every major holiday throughout the year, from Christmas to Midsummer.
Freshwater Fish in Västergötland
Head inland for rolling farmland and many lakes and streams. Two of the largest lakes, Vänern and Vättern, have their own kind of treasures that are waiting to be enjoyed. One of the favorites and most prized is roe. Start your tasting with a roe-focused lunch and continue with a boat ride on Lake Vänern where you will learn from start to finish the process of roe production. Find out more to plan your trip here.
Gourmet Dining in Gothenburg and Beyond
Gothenburg has a bustling seafood and fine-dining restaurant scene that is waiting to be discovered. Within the city there are countless eclectic eateries and a whopping five Michelin-starred restaurants. Being close to the sea, Gothenburg has some of the freshest fish and shellfish you can find. Despite all of its high quality bites, the restaurant scene is relaxed and diners of all levels won't feel overwhelmed. Also, be sure to try a classic Swedish fika coffee break complete with a fresh pastry from one of the trendy cafes.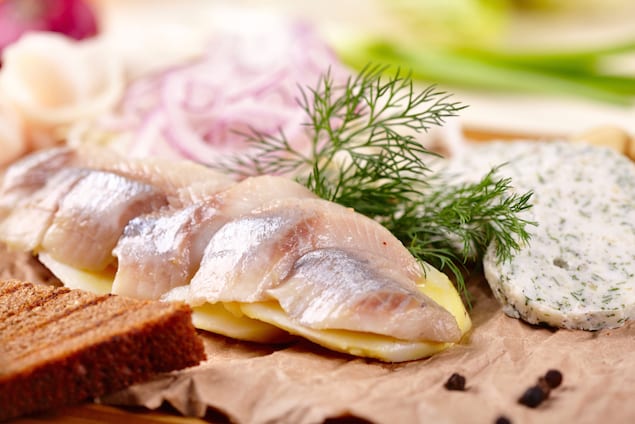 Shutterstock: vsl
Try Fresh, Cured Salmon
When you're in West Sweden, be sure to try all the seafood specialties, including salmon served cured. Covered for a few days with a mixture of sugar, salt, and favorite spices it turns into a simple delight known in the area as "gravad lax". While you have probably had gravlax before, there is something different and special about trying it in Sweden.
Shrimp Toast
Another bite to be sure to try is shrimp toast serve with roe, sour cream, dill and lemon. You will often find this presented on menus as an appetizer or snack. For a larger serving, order a "räkmacka", which is a bigger, open-faced shrimp sandwich. The iconic räkmacka can be found at Heaven 23, but it also served at most cafes.
Crayfish Party
While the official crayfish parties don't take place until the end of the summer, you can enjoy the popular seafood anytime. They are traditionally served boiled and chilled with aquavit or beer. Head to Förslagsvis Väderöarnas Värdshus to get in on the action, learn how to catch the seafood and then enjoy a beautiful meal.
If you are a seafood lover, West Sweden is the place for you. Plan a trip revolving around the best seafood restaurants or embark on a fishing adventure. Whatever you choose, you are sure to encounter some of the freshest catches of our life.
Find out more at www.goteborg.com and www.westsweden.com.
[fve]https://www.youtube.com/watch?v=53hntrOSMuE&feature=youtu.be[/fve]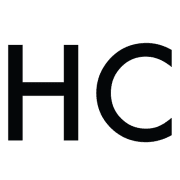 Honest Cooking
The Honest Cooking editorial team handpicks inspiring culinary stories to share with you that we think are beautiful. We strive to create an inspiring place for culinary exploration, salivating recipes, interesting personalities and stories.