PARTNER POST — TrySwedish Thursdays is a culinary collaboration between TrySwedish, West Sweden, Gothenburg and Västerbottensost cheese. Discover the edible delights of the land.
Explore the dense woods, farmlands, or coastline of West Sweden for a new culinary scene in each setting. No matter where you choose, the beautiful scenery will help you work up an appetite.
For any culinary-focused traveler, West Sweden seems to have the perfect edible trifecta. The coastal Bohuslän offers some of the freshest seafood and shellfish possible, the province of Västergötland's is home to beautiful produce and interesting diary artisans, and further inland, wooded Dalsland is known for impressive game and freshwater fish.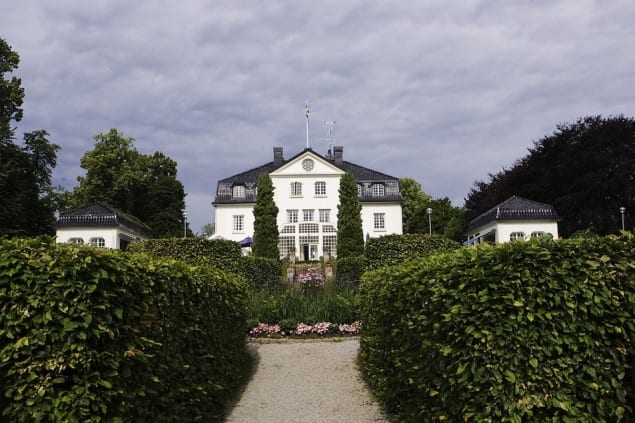 A selection of the finest culinary producers, farms, and 43 best restaurants have joined forces to create A Taste of West Sweden, an organization that showcases the best and most authentic ways to dine in the region. If you are not familiar with the area, click here for a full list as you plan your delicious travels.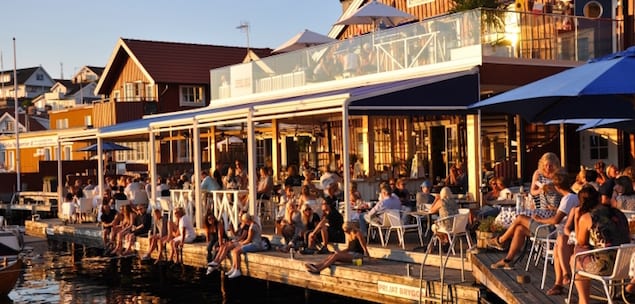 Stora Hotellet Bryggan
The Coast: Bohuslän
Bohuslän offers diners a taste of the Big Five, oysters, mussels, lobster, crayfish, and prawns, in a larger city setting. With restaurants lining the coast, guests are able to taste the treasures of the sea only moments after it leaves it. This is the place to try some of the freshest seafood you will ever eat. Visit Bohuslän to celebrate Herring Day, embark on a hands-on shellfish journey, or simply relax on a pier while you nibble on prawns.
Top picks:
Stora Hotellet Bryggan
Right along the harbor, the bistro serves a pure taste of the West Sweden waters. Sit on the deck for a stunning view while you enjoy seafood or tag along with a fisherman to catch your dinner.
Kosters Trädgårdar: The Koster Gardens on South Koster Island
An impressive garden grows alongside this restaurant and offers pristine produce to match the flawless seafood. Musical concerts, tours, and other special events help make each visit to the property unique and leaves diners with a true taste of the land.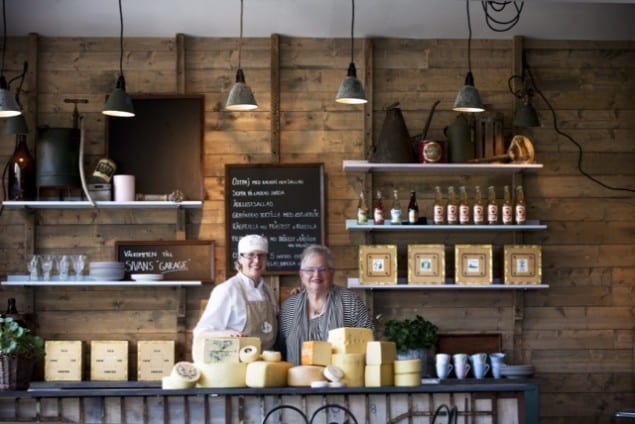 Åsa Dahlgren
The Farms: Västergötland
Famed cheese makers will wow your taste buds as you eat your way through the farmlands of quaint dairy and vegetable farms. What goes great with cheese? Beer, and Västergötland has plenty of local brews to quench your thirsts as you taste. This is your chance to not only explore the countryside and its historic castles and houses, but to taste the history of the land as well.
Top picks:
Sivans Osthandel in Vara
Sivan, the owner, runs a favorite farm shop in the Västergötland region. Stop by for a bite of impressive cheeses and a look into the entire making process. Sivan is a fourth generation cheesemaker creating gourmet, mature cheeses.There is a bakery and café in Oljeberget near the town of Vara, also run by Sivan, that must be visited, too.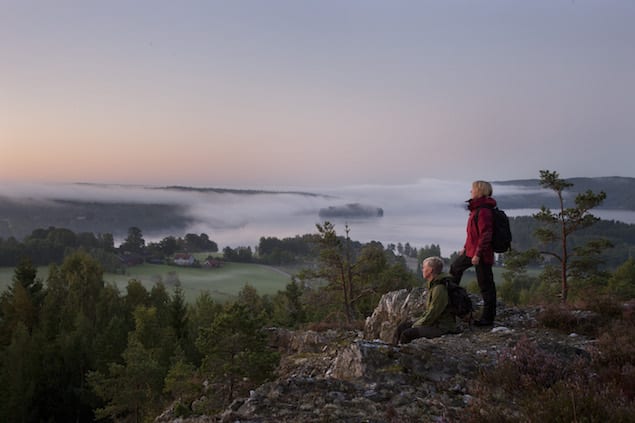 Lasse Forsberg
The Woodlands: Dalsland
In this densely wooded area, visitors will find lakes and rivers teeming with freshwater fish and plenty of room to bicycle through it all. If you are aching to forage like a local Swedish chef would, Dalsland is the place to do. Mushrooms, wild berries and plants are in abundance in this fertile area. Meat lovers will rejoice as they taste the earthy flavors of wild game such as deer, elk, and moose. For outdoor adventurers, Dalsland is ideal for fishing, hiking and wildlife spotting, plus you can finish your day with a delicious meal complete with true flavors of the land.
Top picks:
Falkholts Dalslandskrog
Family-owned, Falkholts sticks to local flavors and the mindset of, "eat well, feel good",in an old schoolhouse setting. And you will do just that! Located on Lake Grann, diners have an opportunity to taste the true flavors of the land right from those that know and care for it best.
Baldernäs Herrgård Restaurant
Enjoy a traditional meal in an old mansion in view of the Laxsjön lake. Baldernäs is surrounded by garden and park that leave much to explore, so be sure to work up an appetite. Guest will not only have the opportunity to enjoy a more modern take on the flavors of the land, but they can also stay on the accommodations on property as well.
Whether you are looking for a hike in the woods, an afternoon relaxing on the coast or a history lesson in the farmlands, West Sweden has a variety of edible adventures awaiting!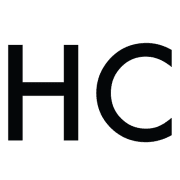 Honest Cooking
The Honest Cooking editorial team handpicks inspiring culinary stories to share with you that we think are beautiful. We strive to create an inspiring place for culinary exploration, salivating recipes, interesting personalities and stories.