Spruce up your snacking with this easy trail mix bark. Simply melt dark chocolate and top with a Vanilla Glazed mix and a sprinkle of sea salt.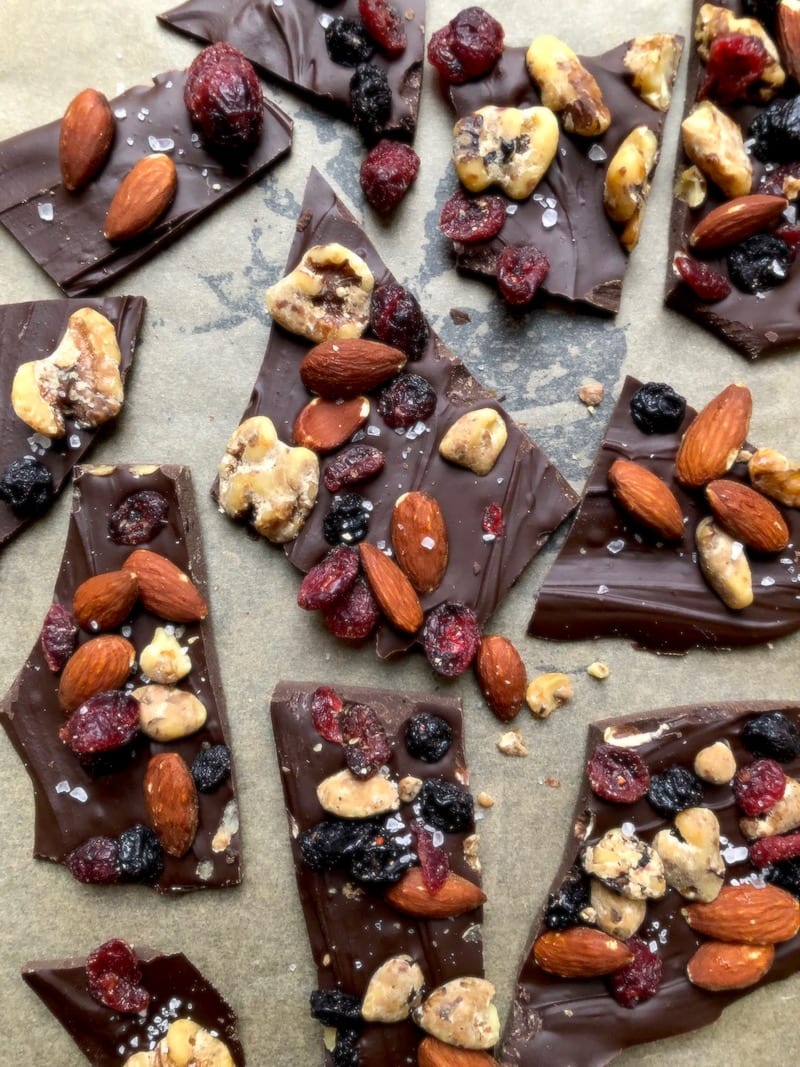 In my world, a lot of trail mix is consumed. It's the perfect thing to bring on a road trip, a camp or a hike. It fits easily into a winter coat pocket on a ski day and there's just the right amount of protein and sugar that I often find myself hand-funneling a scoop into my mouth mid-afternoon on a busy work day.
While I thrive on trail mix, I can get bored of the same ol', same ol'. Then popped up the idea for the trail mix bark. This easy snack or treat is the perfect bite when you're craving something a tad sweet.
It's too easy. Simply melt some quality dark chocolate and spread it out on a parchment-lined pan. Sprinkle trail mix on top and a pinch of sea salt before popping it in the freezer for about 20 minutes, depending on how thin you spread your chocolate. That's it!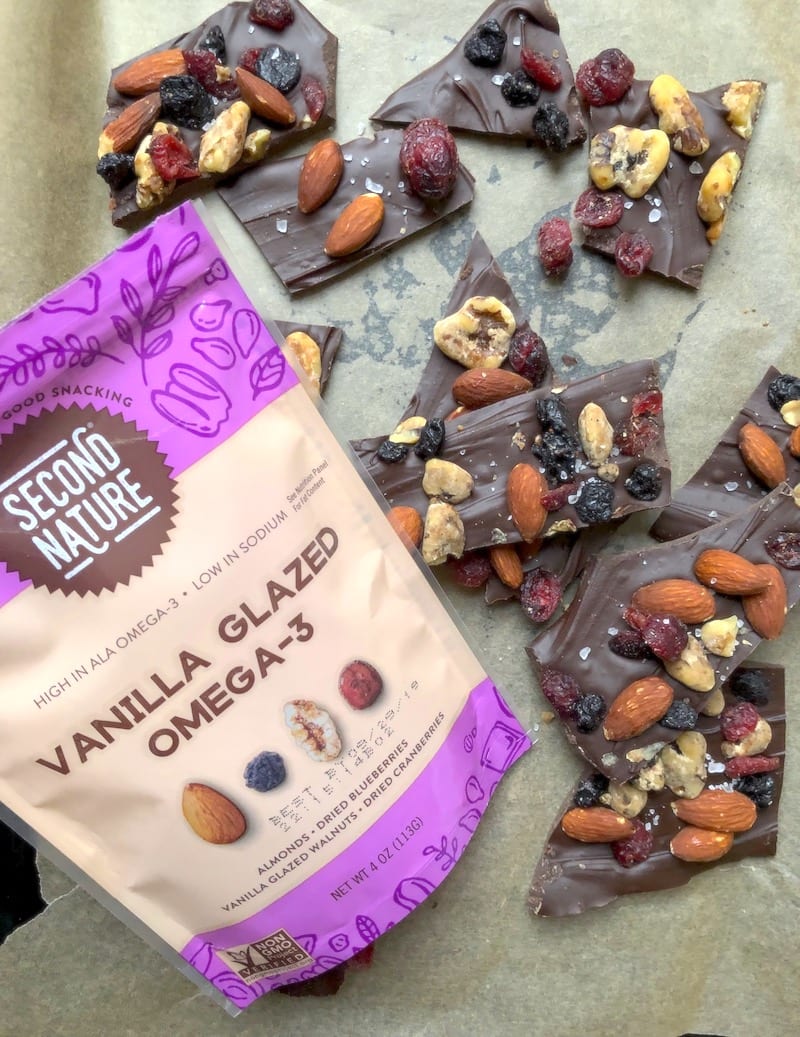 To help keep the snacking interesting and delicious, check out the mixes from Second Nature Snacks. Their medleys can fuel your day and your adventure. From simple combinations like the California Medley with almonds, raisins, pistachios and dried cranberries to others with more pizzaz like the Vanilla Glazed Omega-3 with almonds, dried blueberries, vanilla glazed walnut and dried cranberries, there's a mix for whatever your body is craving.
See Also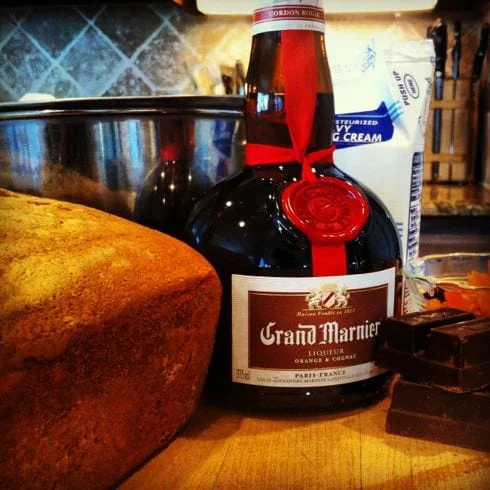 We chose to top our chocolate bark with the Vanilla Glazed Omega-3. The warm vanilla glaze flavors are the perfect pair with fruity dark and sweet dried fruits. Top your oats or bowls of ice cream with shards of the bark, pack them in the lunchbox or grab a piece the next time you're feeling hangry between meals.
Disclosure: We were not compensated for this post, but we did receive free Second Nature product in order to create this recipe. Our opinion is our own, it's good stuff!
Print
Trail Mix Bark
10 ounces

dark chocolate

1

bag (4 ounces Second Nature Vanilla Glazed Omega-3)
Pinch of course sea salt
Instructions
Over a double or in a microwave, melt dark chocolate, stirring frequently to make sure it doesn't burn.
Spread it out on a parchment-lined sheet pan until it is about a 1/8 to 1/4 inch thick.
Sprinkle Vanilla Glazed Omega-3 mix over the chocolate.
Top with sea salt.
Freeze or refrigerate until set. Break into shards and store in an air-tight container.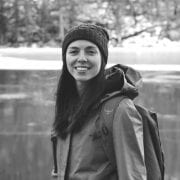 Annelise McAuliffe
Mandatory family outings to the Detroit farmers' market and nightly home-cooked meals cultivated Annelise's respect and curiosity for food. A graduate of The Culinary Institute of America, she spends her free time in New York City recipe testing, eating breakfast all day, and dreaming up international culinary adventures.