Towering Peanut Butter Chocolate Cake with Silk Ganache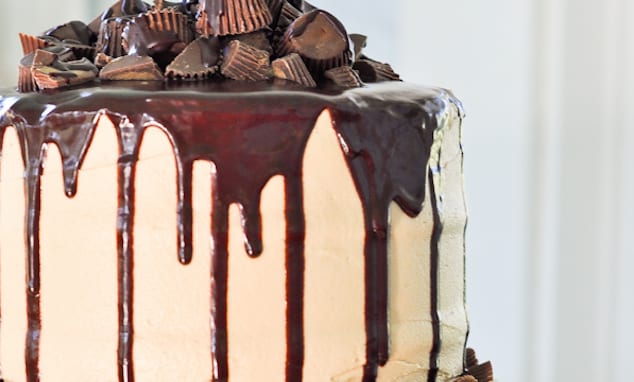 If you can't get enough of the chocolate and peanut butter combo, this cake is for you. Chocolate cake is frosted with creamy peanut butter frosting and topped with a silky chocolate ganache and TONS of peanut butter candies. Get your stretchy pants on and grab a big glass of milk.
By Erin Mahoney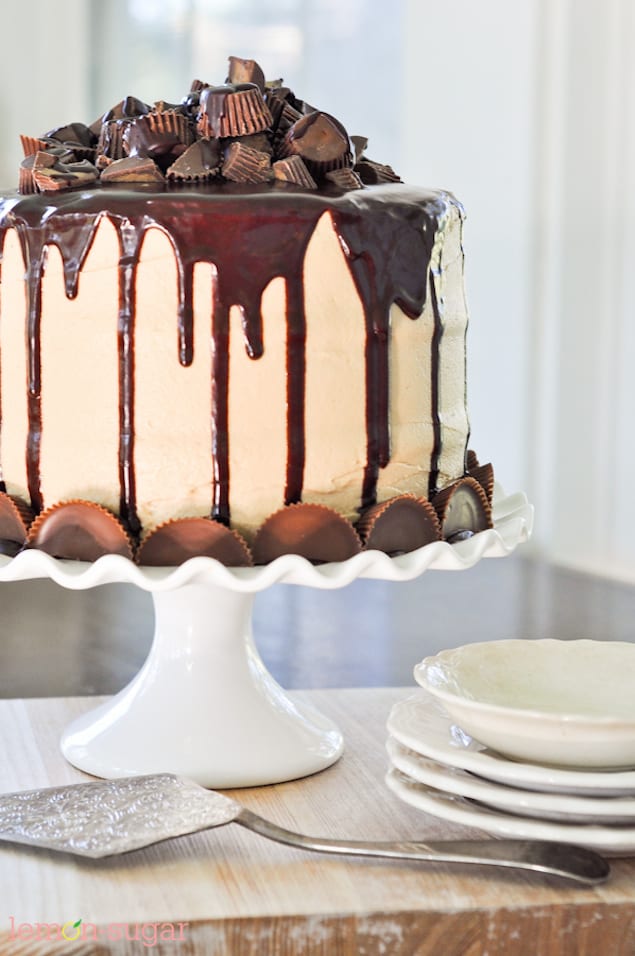 This might be a bit over the top. It's also messy, frumpy, and haphazard.
But really, who cares? When it comes to chocolate and peanut butter, you just can't go wrong. You just can't. And honestly, I love a cake that looks homemade. I love soft, fluffy frosting, irregular and imperfect frosting techniques and drizzles, garnishes and sprinkles…
This cake though – THIS CAKE – it's you know, just the best flavor combo in the history of time. Who (besides my husband) doesn't love chocolate and peanut butter?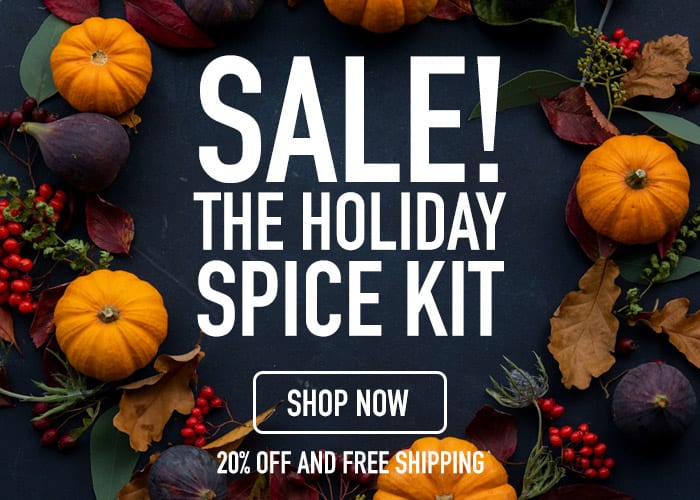 Although this cake looks a bit tedious, it's actually quite easy. The cake is my FAV chocolate cake ever, the Hershey's Perfectly Chocolate Cake recipe – because it's a one-bowl recipe, it's sturdy enough to hold anything you want to pile on top of it, and it's SO. YUM.
A stand mixer makes easy work of the frosting, but if you don't have one it's no biggie – as long as your butter and cream cheese are softened, you can easily use a hand mixer. And the chocolate ganache is seriously just butter and chocolate melted together.
While this is a pretty darn easy cake to put together, there are a few things that will make it go a little more smoothly for you. First, when you're assembling the cake, stack it all up and put it in the fridge for a few minutes to help the frosting stabilize. It's a very creamy frosting, so if you try to frost it without stabilizing the layers, it will move all over the place and fall apart. No good.
Secondly, once you have it all frosted and pretty, AGAIN, put it in the fridge to let the frosting harden a bit before you pour the ganache over the top. And along those lines, allow the ganache to cool just a bit before pouring it over your cake.
Hot ganache + creamy buttercream = big old mess.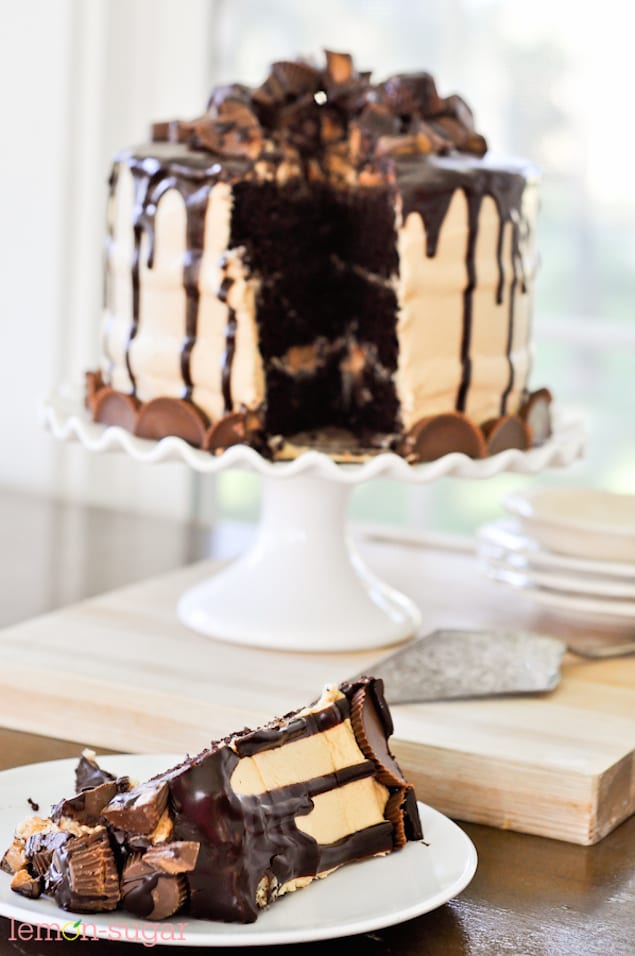 Finally, before you start chopping your peanut butter cups, stick THEM in the refrigerator for a bit, too. They get super melty, so your life will be easier and your cake will be prettier if you harden them up for a while.
And then also – good luck cutting and serving this cake. There's no good way. I'm not even gonna lie to you. But it totally doesn't matter because who cares when we're talking about peanut butter and chocolate??

Towering Peanut Butter Chocolate Cake with Silk Ganache
If you can't get enough of the chocolate and peanut butter combo, this is for you. Chocolate cake with peanut butter frosting and ganache.
Recipe Type:
Dessert, baking
Ingredients
Cake Ingredients:
3 cups sugar
2 and ⅔ cups all-purpose flour
1 and ⅓ cups cocoa powder
2 and ¼ teaspoons baking powder
2 and ¼ teaspoons baking soda
1 and ½ teaspoons salt
3 eggs
1 and ½ cups milk
¾ cup vegetable oil
1 Tablespoon vanilla extract
1 and ½ cups boiling water
Frosting Ingredients:
1 cup (2 sticks) unsalted butter, softened but cool
8 oz (1 box) cream cheese, at room temperature
1 teaspoon vanilla extract
1 and ¼ cup peanut butter
4 cups confectioners' sugar
¼ cup heavy cream
Ganache topping:
4 ounces semi-sweet chocolate
4 ounces (1/4 cup) unsalted butter
Garnish:
Chopped Reeses Peanut Butter Cup Candies (I used one bag of bite-size and 8 full-size cups)
Instructions
Cake
Preheat oven to 350 degrees (F).
Prepare three 8-inch round pans with cooking spray and parchment rounds. Set aside.
In a large mixing bowl, combine all cake ingredients except boiling water (sugar, flour, baking powder, baking soda, salt, eggs, milk, oil, vanilla and cocoa powder.)
With a hand mixer, beat until just combined.
Add boiling water, and carefully beat until just combined again. Use a spatula to clean sides of bowl, and beat one more time.
Evenly distribute batter between three cake pans (I use a kitchen scale to help).
Bake for 30-35 minutes or until a cake-tester comes out clean.
Cool on a wire rack for 15 minutes, then remove cakes from pans and cool completely.
Frosting:
In the bowl of a stand mixer fitted with the paddle attachment, beat together butter and cream cheese until smooth and creamy.
Add peanut butter and vanilla, and beat until incorporated. Use a spatula to clean the sides of the bowl, and beat again.
Add confectioners sugar and heavy cream, and beat until smooth.
Ganache
In a heavy-bottomed saucepan, slowly melt butter. Remove from heat.
Immediately add chocolate, and allow the heat to melt the butter, stirring with a rubber spatula until smooth.
Set aside to cool slightly - for about 10 minutes.
Assembly:
Once cake is cool, place bottom layer on cake plate.
Using an offset spatula, smooth about a cup of frosting over the cake.
Add second layer, and repeat with another cup of frosting.
Add the top layer. Use the spatula to smooth the frosting around the outside of the cake, and refrigerate for 15 minutes to help solidify the cake layers.
Remove cake from refrigerator, and spoon a large mound of frosting on the top layer (about 2 cups worth) and smooth the frosting over the top and sides of cake. Add more frosting as needed to completely cover the cake.
Smooth frosting into an even layer on the tops and sides.
Return cake to refrigerator for another 15-20 minutes to chill the frosting. Prepare the ganache during this time.
Once chilled, pour the slightly-cooled ganache over top of the cake, slowly, starting in the middle of the cake.
Once the ganache begins to drip over the sides of the cake, stop pouring.
Top with chopped peanut butter cup candies, and drizzle with another bit of ganache.
Refrigerate again for 10-15 minutes.
Cut 8 full-size peanut butter cups in half. Use them to rim the bottom of the cake.
Erin Mahoney
Erin Mahoney is a food blogger from the Kansas City area. With a day job in the TV business and two little girls at home, this busy Mom spends her very limited free-time experimenting in the kitchen. While her culinary efforts tend to fall on sweet treats and comfort foods, her focus is on real, from-scratch food for her family and friends. Her blog, Lemon Sugar, is full of whimsical recipes and anecdotal stories that will warm your heart and make you hungry.