Located in Ferndale, Michigan, Torino brings a fine dining-style tasting menu like Metro Detroit has never seen. Without the stiff pomp and circumstance that is found in many multi-course establishments, the team has successfully created a relaxed, but still engaging dining environment.
By Annelise McAuliffe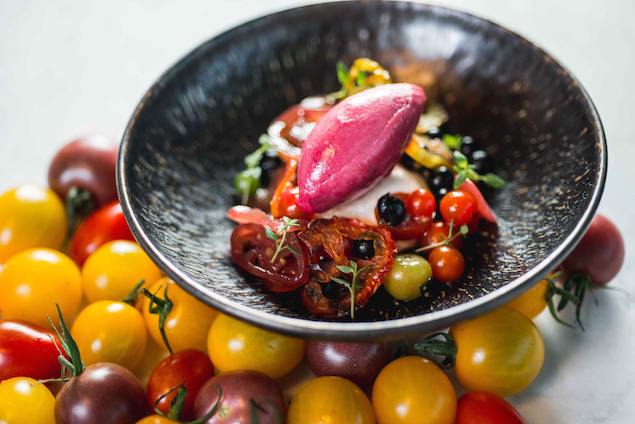 www.TorinoFerndale.com
Accustomed to starched, white table clothes, stoic servers, and the stacked place settings of New York City restaurants, "relaxed fine dining" seemed like a foreign dream come true to me. Seated at a cool, concrete table sans a starched cloth and with minimal silverware, Torino restaurant of Ferndale, Michigan, a suburb of Detroit, concocts tasting menus casually cooler than the competitive New York food scene may be ready to handle. Offering nine courses that change monthly, the restaurant has created an eating atmosphere that teases diners minds and tastebuds while tempting them to come back month after month to see what is new.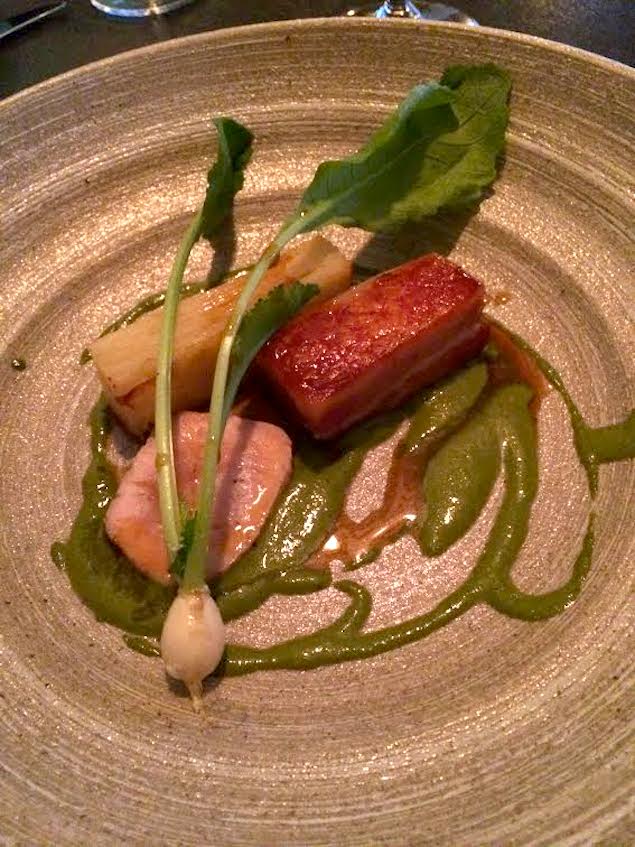 Performers are entertaining, however a bland actor reciting a memorized course with its twenty components is not only monotonous, but can be hard to follow, let alone understand. Each dish that arrives to a Torino guest beckons them to engage in a conversation with their server. With each bite that was placed in front of me throughout the meal, I was enthralled as the servers discussed the flavors in front of us rather than merely proclaiming the dish and flitting away. For a passing moment during the first course, one might think the time it took the server to present and explain the dish was a bit lengthy. However, as the evening floats along with a myriad of colorful creations, I began to savor the educational interactions with the kitchen liaisons.
Thinking outside the box and incorporating elements of Nordic and Japanese cuisine into the food and drink menu, Chef Garrett Lipar and Beverage Director Ian Redmond have created a memorable experience that gradually crescendos until slipping you back down to earth with a final touch of mignardises and coffee. Starting us off with a deliciously sour beer and a bento box of summer squash three ways, including one compartment with a sour beer foam, we could already tell that the chef and beverage director were in delightful cahoots that could only benefit us well.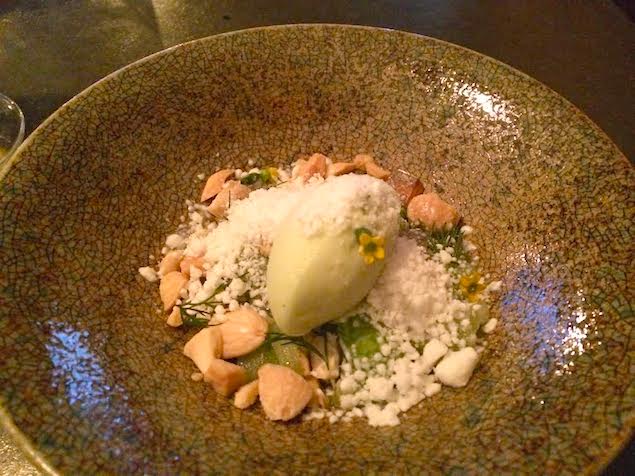 As the dishes flowed and danced before us while the servers continued to amuse the table with their descriptive counts in response to our pestering questions, I began to see the freedom of creating interesting food in a city without a strict food map. Known food meccas such as New York City require restaurants to flaunt their competitive edge and always be pushing boundaries. However, such pressure often results in ridiculousness that can force food to be too far away from what it was intended to be. In Detroit, there are loose guidelines as to what a fantastic meal must entail, but that has not stopped the Torino team from pushing themselves to be constructively innovative. With their fusion of cuisines based on purity presented in a relaxed, authentic atmosphere Torino has conceived a haven for those who not only want to enjoy good food, but what to dive deeper and converse about it, too. In such a casual, intellectual environment with a mashup of flavors that makes one rethink their traditional combinations, I think it's safe to say that The Motor City is not be all about engines anymore.
Torino
201 E 9 Mile Rd
Ferndale, Michigan 48220
(248) 247-1370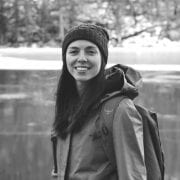 Annelise McAuliffe
Mandatory family outings to the Detroit farmers' market and nightly home-cooked meals cultivated Annelise's respect and curiosity for food. A graduate of The Culinary Institute of America, she spends her free time in New York City recipe testing, eating breakfast all day, and dreaming up international culinary adventures.