Already set with a good-time vibe and an ever-changing list of craft beers, Jimmy's No. 43 takes things up a notch with a permanent kitchen team headed by Chef King Phojanakong serving Filipino-Thai street food.
By Annelise McAuliffe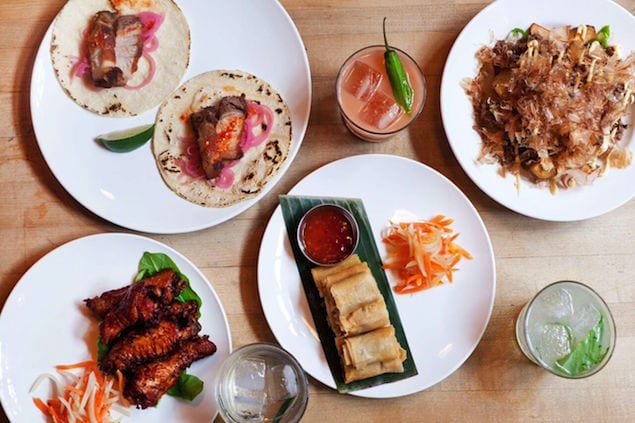 A bar with a great beer list will always be well-loved in New York City, but a bar with a kitchen concocting delicious, slightly addictive plates as well, is set for success. Founded by Jimmy Carbone, Jimmy's No. 43 welcomed a permanent kitchen crew and concept this June. Longtime friend and culinary partner in crime, Chef King Phojanakong, teamed up with Jimmy to create Tito King's Kitchen. This permanent project brings a fusion of casual Thai and Filipino food and drinks to the beer-lovers' abode.
Serving a full menu seven days a week and a bar menu until late into the night, Jimmy's guests will now not only be well-watered, but well-sustained. This exciting new aspect of Jimmy's is a welcomed culinary addition to the East Village neighborhood. We stopped by to try the menu and left, full and happy. While the menu will change based on the season, we did have some favorites that must be ordered if they are on the menu when you visit. Pork Belly Adobo Tacos with Chili Lime Sauce are straightforward, but flavorful, especially when washed down with a cold beer. Chef Kind's award-winning Adobo Chicken Wings are not to be skipped, whatever you do! Our hands down, favorite of the evening were the genius Halo Halo Fries with Sautéed Pork, Japanese Mayo and Bonito Flakes. These potatoes are the perfect bar food, without being generic or boring. They are packed with umami and just enough grease to get you through a night out.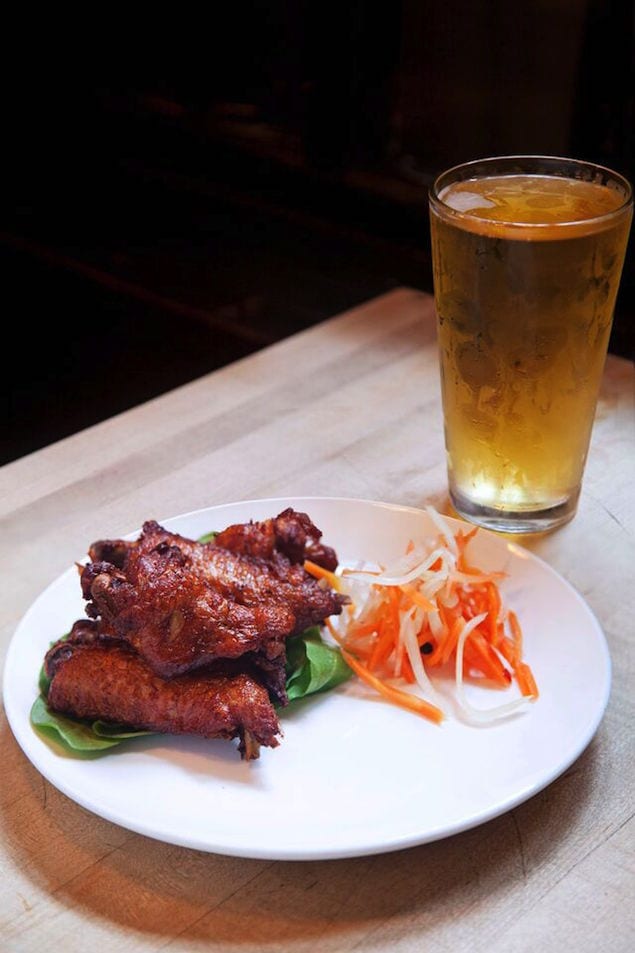 Branching out from their iconic beer menu, Jimmy's is now serving select cocktails with their full liquor license that reflect on the new flavors coming out of the kitchen. Drinks like a Jalapen?o Paloma, a Lemongrass Gin and Tonic, or Vodka Calamansi made with the Filipino citrus are great options when you want a beer break.
Head to Jimmy's No. 43 for a night out complete with great food emerging from Tito King's Kitchen. It is not boring bar food, guaranteed!
Images by Jess Nash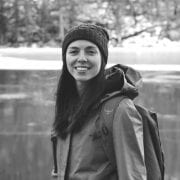 Annelise McAuliffe
Mandatory family outings to the Detroit farmers' market and nightly home-cooked meals cultivated Annelise's respect and curiosity for food. A graduate of The Culinary Institute of America, she spends her free time in New York City recipe testing, eating breakfast all day, and dreaming up international culinary adventures.