Rosé a bit too timid for your taste? Or maybe you've had your fill? This young red wine, served slightly chilled is a great wine for summer.

There are few things better than a chilled beverage during the hot days of summer, but if you're a red wine drinker, you may be wanting. Rather than the usual (often too boring) rosés or mixing up a cocktail, try this young red wine that is perfect to be serve with more of a chill than your usual red. The 2017 Young Red from Bonterra. This year is the first vintage of the luscious, organically grown, red wine with a fun label.
Selling for about $16, this Grenache and Malbec-based, ruby wine is light and refreshing and still ideal with barbecue. With a floral, raspberry nose and an unripe berry and tart citrus rind taste on the tongue, this wine is vibrant, playful and so perfect for the season.
Step aside rosé, we're going back to red. Cheers!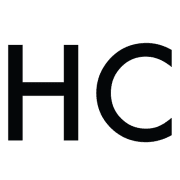 Honest Cooking
The Honest Cooking editorial team handpicks inspiring culinary stories to share with you that we think are beautiful. We strive to create an inspiring place for culinary exploration, salivating recipes, interesting personalities and stories.