Thyme and Cantaloupe Shrub Cocktail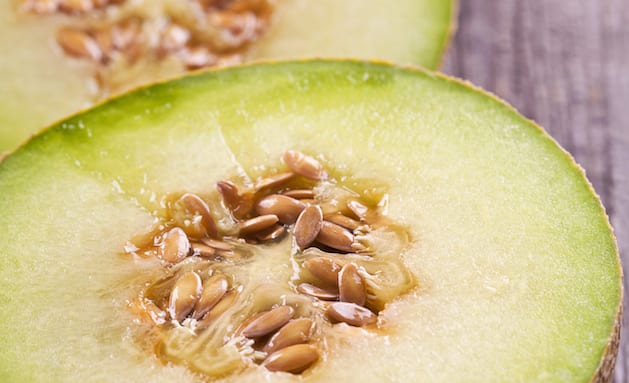 A cider vinegar syrup cocktail is the perfect evening cool down. Enjoy with sweet melon and fresh herbs.
By Ruth Kirwan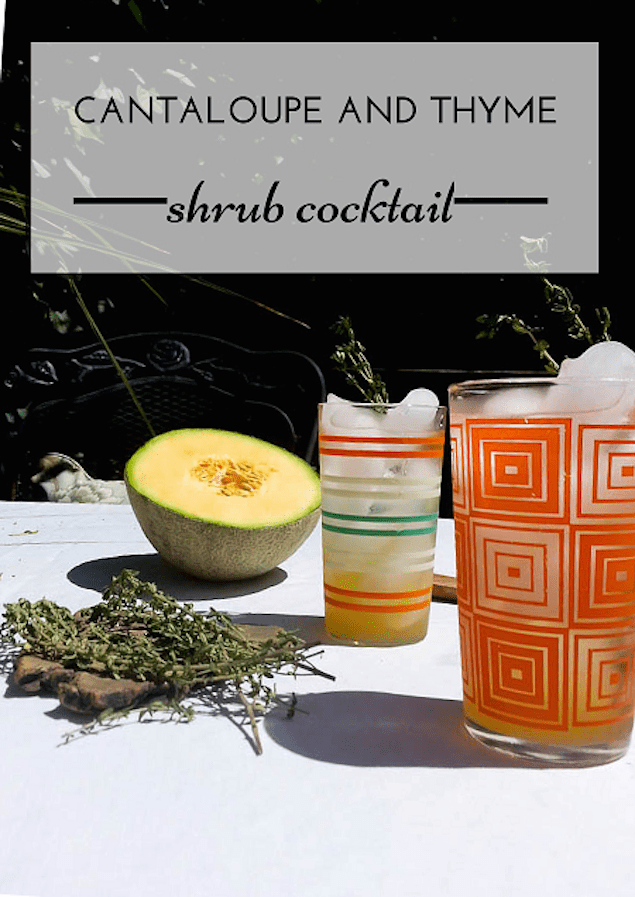 A shrub can be one of two things- a syrupy cocktail mixed with rum, or an old-school vinegar-syrup based cocktail that research tells me was popular in colonial times. Fittingly, we drank these gorgeous cocktails on Fourth of July weekend.

Thyme and Cantaloupe Shrub Cocktail
A cider vinegar syrup cocktail is the perfect evening cool down. Enjoy with sweet melon and fresh herbs.
Ingredients
½ cup apple cider vinegar
1 small cantaloupe, very ripe
½ cup sugar
1 cup water
1 handful fresh thyme leaves
1.5 oz vodka
4 oz soda water
Instructions
Remove the rind from the cantaloupe, seed it, and chop into a small dice. Toss with the vinegar and let sit overnight.
The next day, whisk the sugar and water together until the sugar is mostly dissolved. Bring to a boil and let reduce by half. Add the cantaloupe and thyme and let simmer for one hour, stirring often.
Strain out the cantaloupe and thyme, reserving the liquid for the cocktails. Combine 2 oz syrup with 1.5 oz vodka, and top with soda water. Serve poured over ice and add a sprig of thyme.
Notes
The cantaloupe syrup should keep for future use if kept covered in the fridge.
Ruth Kirwan
Midwestern transplant living in New York City. I live in a teeny apartment in NYC with my husband, whom I call the Big Man. I'm a food writer, recipe developer and tester, cooking school instructor, and total cheese lover. I'm happiest whenever I'm in front of a hot stove with a wooden spoon in my hand.